Job opening
Customer Support Agent
We're looking for a customer support agent for a full-time position.
Location: Novi Sad & Belgrade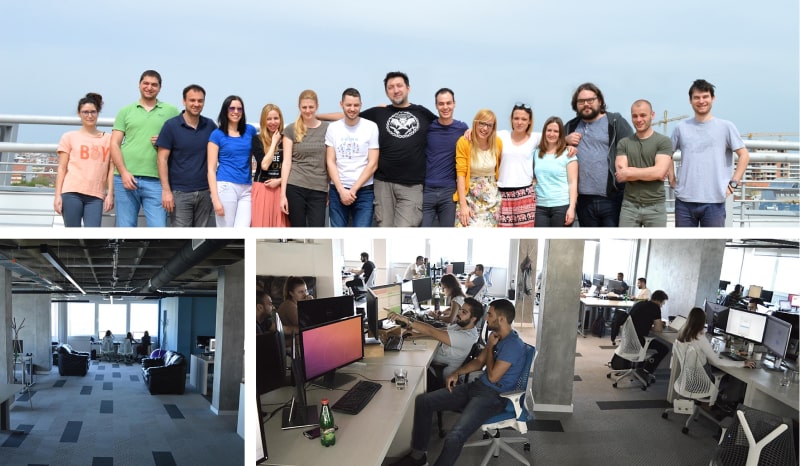 About us
Clockify is the world #1 time tracker, used by millions of people, from individuals to big companies like Hewlett-Packard Enterprise, American Express, Amazon, etc.
Clockify is developed by COING, a software development company with more than 9 years of experience in software consulting. We have developed software solutions for hundreds of clients from all over the world.
2009




founded

100+




employees

2,000,000+




users
About the position
We're looking for a full-time customer support team member. Clockify is time tracking software that's gaining more and more users each day. Your job will be to help them in any way you can. This includes answering questions via email, creating training resources and updating the documentation, and communicating with development.
You'll get an opportunity to assist smart people working in big companies (like Hewlett-Packard and American Express), as well as freelancers and smaller teams working in a wide variety of industries (from tech startups and design studios to law firms and bookkeeping agencies).
Responsibilities
Answer our customers' questions with timeliness and good cheer via email, chat, social media, video calls, and app stores
Know everything there is to know about Clockify (from features and workflows, to bugs and quirks)
Learn how and why companies track time, and show our users how they can get the most out of Clockify
Coach customers by holding demos and conference calls
Update help documentation and create more training material (text, image, or video)
Collaborate with product team (for bug reports and product improvements)
Requirements
Minimum 1+ year experience as support specialist (or similar customer service role)
Perfect English (native or near-native level)
Clear and easy-to-understand writing ("Explain Like I'm Five" style)
Tech-savvy (you know how to use Trello and Wordpress, plus you already know and use dozens of productivity apps and extensions)
Creative problem-solver ("We don't have that feature per se, but here's how you can...")
Communicative and empathetic (you feel energized and happy after answering 50+ emails/calls, knowing you've really helped someone)
Nice to haves
Experience in SaaS industry
Image and video editing skills
Ready to apply?