Job opening
Desktop Application Developer
We're looking for a Desktop Application Developer for a full-time position to help us make Clockify even better.
Location: Novi Sad & Belgrade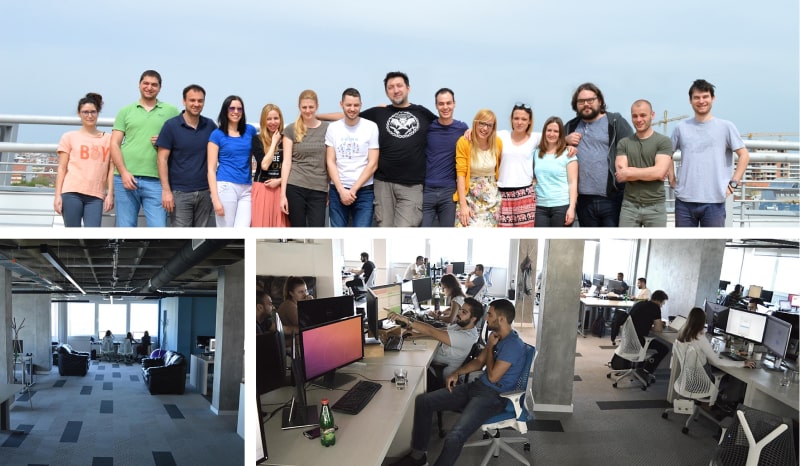 About us
Clockify is the world #1 time tracker, used by millions of people, from individuals to big companies like Hewlett-Packard Enterprise, American Express, Amazon, etc.
Clockify is developed by COING, a software development company with more than 9 years of experience in software consulting. We have developed software solutions for hundreds of clients from all over the world.
2009




founded

100+




employees

2,000,000+




users
Peaceful and quiet environment
We understand that software development is a highly intellectual process and that developers need large chunks of uninterrupted time in a peaceful and quiet working environment to maintain their flow.
Therefore we optimize our processes toward that end and do our best to provide peaceful and quiet environment. We're also be very happy to hear your thoughts on this matter to further improve our working conditions.
What we provide
Relaxed and strongly result oriented environment
22 days of vacation
Flexible working hours
Private health insurance
Private dental insurance
Trainings
Unlimited free drinks
Equipment: Multiple screens and a laptop (SSD, i7, minimum 16GB RAM)
Responsibilities
Write and maintain well documented, high quality desktop applications for Windows and Linux platforms
Build tests and integration tooling to ensure high quality code in an agile environment
Collaborate on technical designs to meet product team and end user needs
Research and propose solutions to problems across a broad range of topics, such as UI rendering, client-server communication, performance optimization, compatibility and more
Work closely with team members and maintain a strong professional relationship based on communication, respect and trust
Qualifications
4+ years of professional experience focused on development, maintenance and distribution of commercial desktop applications
Experience in modern cross-platform toolsets, multithreading, API/SDK design and client-server applications
Good understanding of HTTPS, design and consumption of REST services
Experience with unit, integration and functional test design and implementation
Strong debugging skills, and the ability to quickly a path from bug report to viable solutions
Ability to analyze and optimize code to meet strict performance requirements
Strong written and verbal communication skills
Working knowledge of Git, CI/CD, and build automation best practices
Nice to haves
Experience with push notifications and/or WebSockets
Experience with modern application distribution platforms (apt, snap, chocolatey) and package maintenance
Experience with frameworks that employ web technology in application design, such as Electron and Chromium Embedded Framework
Open source contributions
Ready to apply?