Job opening
Junior Software Developer (Web Security)
We're looking for a Junior Software Developer for a full-time position to help us make Clockify more secure.
Location: Novi Sad & Belgrade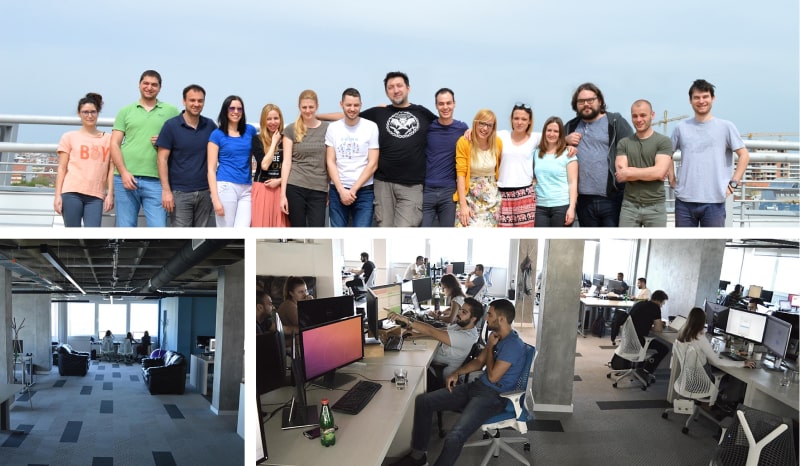 About us
Clockify is the world #1 time tracker, used by millions of people, from individuals to big companies like Hewlett-Packard Enterprise, American Express, Amazon, etc.
Clockify is developed by COING, a software development company with more than 9 years of experience in software consulting. We have developed software solutions for hundreds of clients from all over the world.
2009




founded

100+




employees

2,000,000+




users
Responsibilities
Keep track of security issue and vulnerabilities
Receive security bug reports
Investigate and verify submitted bug reports
Prioritize and triage verified issues
Make actionable tasks containing possible solution for the development team
Maintain public status page of all the submitted issues
Communicate with people who have reported the issues
Oversee all active and known security issues
Requirements
Bachelor degree in Computer Science
Knowledge of web application security (public-key cryptography and SSL)
Excellent English (writing)
Nice-to-haves
Working knowledge of scripting languages such as Python, PHP and Javascript
Working knowledge of web development, Linux system administration and Bash
Working knowledge of networking, cloud environment (AWS), system operation tools, and databases
Knowledge of application security, cryptography and related domains (be familliar with concepts like CSRF, SQL injection, XSS, insecure deserialization, clickjacking, CORS, web cache poisoning, etc.)
What you'll learn
Each layer of a modern web application and how everything works together
Web security best practices, common exploits, and how to fix them
How to prepare an application for audits and certifications
What we provide
Relaxed and strongly result oriented environment
22 days of vacation
Flexible working hours
Private health insurance
Private dental insurance
Trainings
Unlimited free drinks
Equipment: Multiple screens and a laptop (SSD, i7, minimum 16GB RAM)
Ready to apply?
To apply, send us your resume at jobs@clockify.me