Job opening
React Developer
We're looking for a React Developer for a full-time position to help us make Clockify even better.
Location: Novi Sad & Belgrade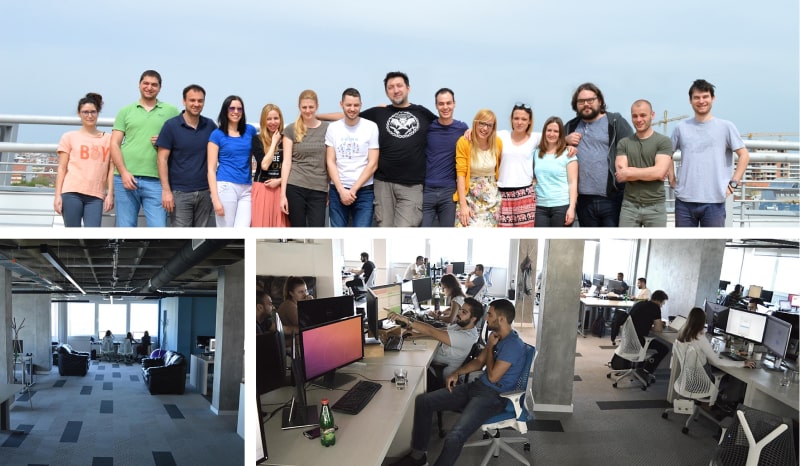 About us
Clockify is the world #1 time tracker, used by millions of people, from individuals to big companies like Hewlett-Packard Enterprise, American Express, Amazon, etc.
Clockify is developed by COING, a software development company with more than 9 years of experience in software consulting. We have developed software solutions for hundreds of clients from all over the world.
2009




founded

100+




employees

2,000,000+




users
Good software above all else
At Clockify, we are result-oriented. We see what works and what doesn't work, and aim to constantly improve ourselves based on those conclusions. We apply these principles to both our business processes and our software development methodologies.
Test-driven, behavior-driven, and agile aren't just buzzwords around here - they're the foundation our company has been built on because we believe they are the best way to make good software, which is in the best interests of both our employees and clients.
Peaceful and quiet environment
We understand that software development is a highly intellectual process and that developers need large chunks of uninterrupted time in a peaceful and quiet working environment to maintain their flow.
Therefore we optimize our processes toward that end and do our best to provide peaceful and quiet environment. We're also be very happy to hear your thoughts on this matter to further improve our working conditions.
What we provide
Relaxed and strongly result oriented environment
22 days of vacation
Flexible working hours
Private health insurance
Private dental insurance
Trainings
Unlimited free drinks
Equipment: Multiple screens and a laptop (SSD, i7, minimum 16GB RAM)
Responsibilities
Developing new user-facing features using React.js
Building reusable components and front-end libraries for future use
Translating designs and wireframes into high quality code
Optimizing components for maximum performance across a vast array of web-capable devices and browsers
Requirements
Minimum 3+ year experience in software development
Minimum 3+ year experience with Javascript
Minimum 1 year experience with React
Familiarity with newer specifications of EcmaScript
Familiarity with RESTful APIs
Knowledge of modern authorization mechanisms, such as JSON Web Token
Familiarity with modern front-end build pipelines and tools
Experience with common front-end development tools such as Babel, Webpack, NPM, etc.
Experience with cross platform build tools like Electron
Ability to understand business requirements and translate them into technical requirements
A knack for benchmarking and optimization
Familiarity with git
Ready to apply?
To apply, send us your resume at jobs@clockify.me