Job opening
React Developer
We're looking for a React Developer for a full-time position to help us make Clockify even better.
Location: Novi Sad & Belgrade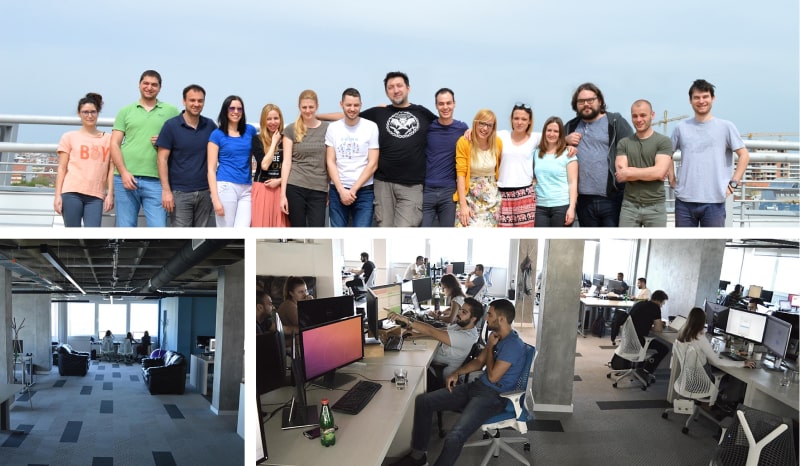 About us
Clockify is the world #1 time tracker, used by millions of people, from individuals to big companies like Hewlett-Packard Enterprise, American Express, Amazon, etc.
Clockify is developed by COING, a software development company with more than 9 years of experience in software consulting. We have developed software solutions for hundreds of clients from all over the world.
2009




founded

100+




employees

2,000,000+




users
What we provide
Relaxed and strongly result oriented environment
22 days of vacation
Flexible working hours
Private health insurance
Private dental insurance
Trainings
Unlimited free drinks
Equipment: Multiple screens and a laptop (SSD, i7, minimum 16GB RAM)
Responsibilities
Developing new user-facing features using React.js
Building reusable components and front-end libraries for future use
Translating designs and wireframes into high quality code
Optimizing components for maximum performance across a vast array of web-capable devices and browsers
Requirements
Minimum 3+ year experience in software development
Minimum 3+ year experience with Javascript
Minimum 1 year experience with React
Familiarity with newer specifications of EcmaScript
Familiarity with RESTful APIs
Knowledge of modern authorization mechanisms, such as JSON Web Token
Familiarity with modern front-end build pipelines and tools
Experience with common front-end development tools such as Babel, Webpack, NPM, etc.
Experience with cross platform build tools like Electron
Ability to understand business requirements and translate them into technical requirements
A knack for benchmarking and optimization
Familiarity with git
Ready to apply?