Job opening
Software Product Manager
We're looking for a Software Product Manager for a full-time position to help us make Clockify even better.
Location: Novi Sad & Belgrade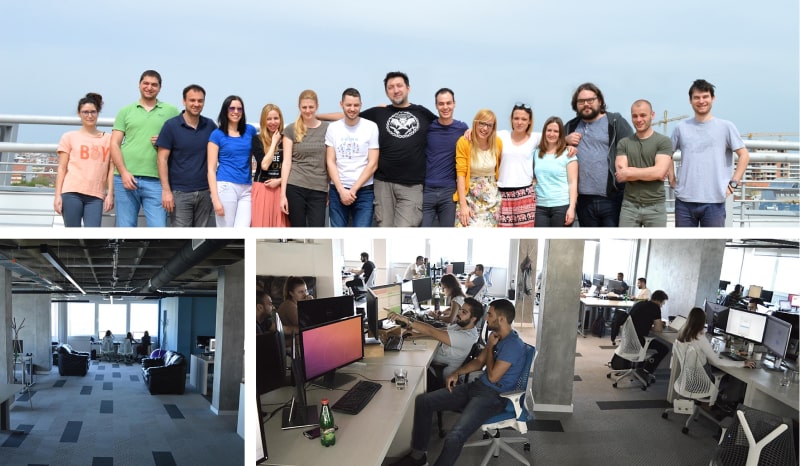 About us
Clockify is the world #1 time tracker, used by millions of people, from individuals to big companies like Hewlett-Packard Enterprise, American Express, Amazon, etc.
Clockify is developed by COING, a software development company with more than 9 years of experience in software consulting. We have developed software solutions for hundreds of clients from all over the world.
2009




founded

100+




employees

2,000,000+




users
About the position
We're looking for an experienced product manager who'll help us develop and grow Clockify even further. Clockify is the fastest growing time tracking software on the market and is used by millions of people across the world.
Your job will be to make Clockify the most delightful and easy to use app people will ever come across. You'll take customer insight from support and marketing, and work with design and development to create an even better product.
Responsibilities
Digging into the data to identify opportunities and learnings
Talking to users to better understand their needs and motivations
Tracking product usage metrics
Light project management to align the team and ship product
Exploring changes to the product and new areas for us to invest in
Working closely with the whole team to prioritize the roadmap
Requirements
5+ years experience in a product role (ideally building consumer products)
Experience in data analysis and SaaS product metrics
Strong technical writing and UX/UI copywriting skills
Strong written and visual communication skills
Nice to have
Experience in marketing and/or customer support
Experience with agile project management methodologies
Experience with productivity software
Design and coding skills
Qualities we're looking for
Extremely self-motivated and autonomous - you'll be given direction but it's on you to figure out how to proceed
Analytical - you should have plenty of experience looking at the data to inform your decisions
Creative with strong product intuition - data is a valuable tool but don't use it as a crutch (you need to have an informed opinion and an imagination, especially when building something new from scratch)
Systems thinker - you should understand how even the smallest change affect the entire system (consumer products are all about nuance)
Super detail oriented - small errors or oversights should jump off the screen for you
What we provide
Relaxed and strongly result-oriented environment
22 days of vacation
Flexible working hours
Private health insurance
Private dental insurance
Equipment: Multiple screens and a laptop (SSD, i7, minimum 16GB RAM)
Ready to apply?