Exported PDF reports with your company logo.
Simply upload your company logo in your workspace settings and your logo will be included in each PDF you export, and "Created with Clockify" will no longer appear in the PDF footer.
Branded reports is an extra feature, which you can enable by upgrading your workspace to any of the paid plans. You can try out the feature for free by activating the free 7-day trial (no credit card required).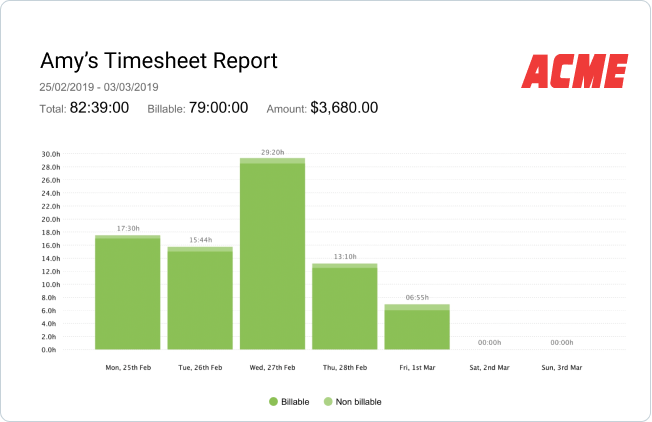 Name on the printed report #
If you need to have a custom text displayed at the top of the report (eg. instead of the usual "Summary report"), share the report and then open the link and export the PDF.
Logo ratio #
When choosing what logo to upload, keep in mind:
Square (1:1 ratio) logos work the best
Logo, where the width is longer than the height (3:1), will appear larger
Logo, where the height is longer than the width (1:3), will appear smaller