Timesheet & Time Tracker for Microsoft Teams
Track time on to-dos and tasks using a time tracker, or fill timesheets by embedding Clockify directly into Microsoft Teams.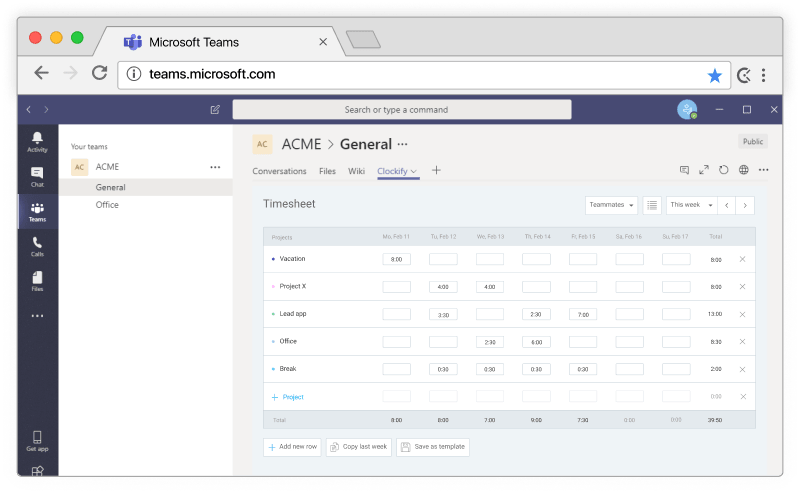 How to track time in Microsoft Teams
Step 2
Set up projects/tasks
Create a list of pre-determined activities so your employees have a drop-down of pre-loaded tasks to choose from.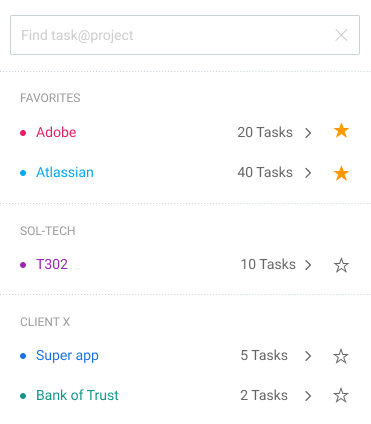 Step 3
Invite employees inside Clockify
Clockify is completely free, no matter how many employees you have.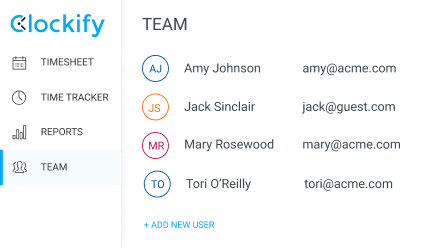 Step 3
Add Clockify to Microsoft Teams
Navigate to the team where you wish Clockify to appear and click on the + sign to add a new tab (next to Wiki). There, choose Website, enter name for the tab, paste the link to Clockify, and save.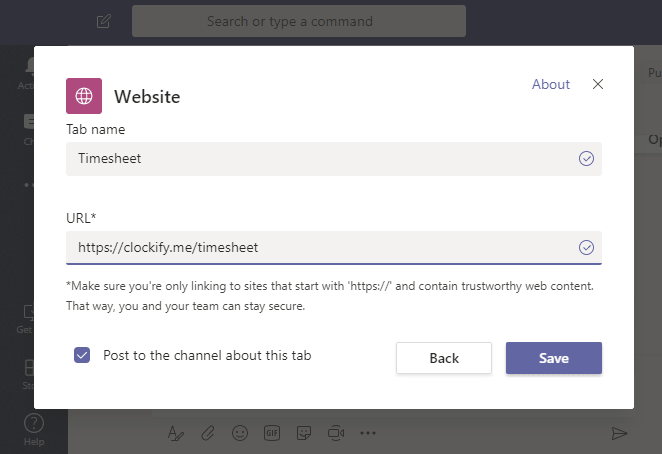 Step 4
Employees fill their timesheets
Your employees log in into their Clockify account and enter how much they've worked inside the Clockify tab in Microft Teams.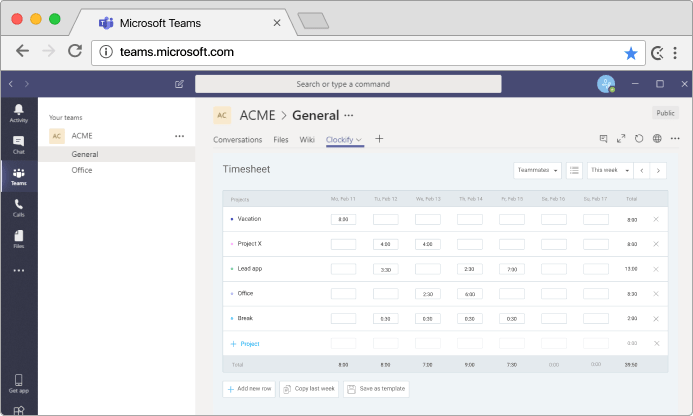 Step 5
Download Windows app
Install Clockify for Windows, and start and stop timer through the desktop app.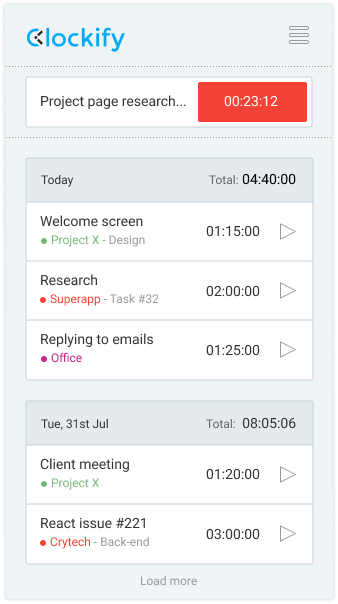 Step 6
Check hours in reports
Weekly report helps see who logged how much time each day in the week. You can if they've worked overtime, who took time off, who's going away on a vacation, and drill down into the data using filters and export time and attendace in PDF, CSV, and Excel.
Learn: How to set up a simple clock-in clock-out system | Tracking vacation and PTO
Step 7
Share reports with clients
Filter a report by client in Clockify and save it. Then, you'll get the link to the saved report which you can add to a new tab in your clients' Microsoft Teams account. Your client can then visit the report any time they want and check how much time you've tracked on their projects each day, week, or month.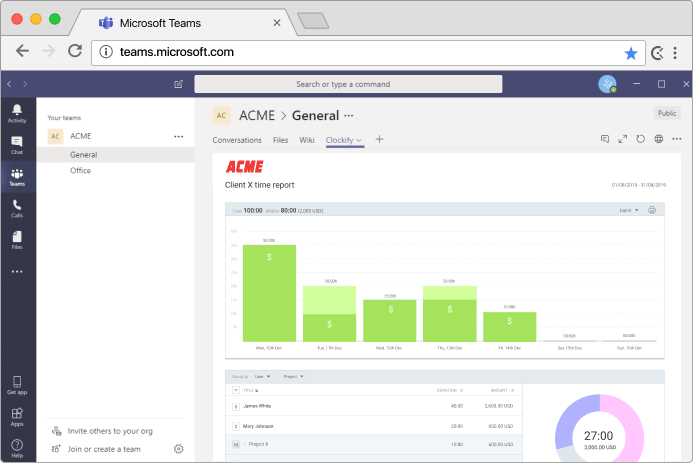 Clockify time tracking features
Insanely simple
Time tracking is so easy that you can do it with one click.
FREE forever
Clockify is the only 100% free time tracker for teams.
Unlimited users
You can invite as many team members as you want for free.
Personal dashboard
See how much time you've spent on projects at a glance.
Advanced time reporting
Analyze how much time you and your team spend working weekly.
Export data
Export all time data into Excel, PDF, or CSV.
Open API
Push and pull time tracking data to and from Clockify.
Track projects
Set project estimates and track project progress.
Hourly rates
Clockify calculates your billable hours automatically.
Integrates with 50+ apps
Track time from inside other productivity apps.
Works across devices
Clockify is available for web, mobile, and desktop.
Alerts and reminders
Get notifications when you've tracked too many hours.