Time Tracking

Guide for Development Teams

Simple time tracking tips that can grow and improve your business.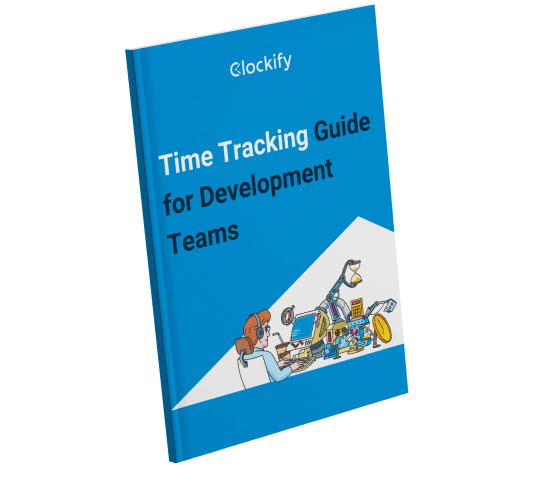 Tracking time is essential for growth in competitive markets
Time is a resource like any other and should be optimized. The best way to do that is to track it and find room for improvement. This guide will show you how to take that approach.
Everything you need from developer time management software
Time tracker for developers
Using advanced software to track time, activity, and progress throughout the week significantly boosts your productivity levels. With Clockify, you'll be able to focus on your work without worrying about clocking-in, inputting timesheet data, and dealing with your time entries.
Super simple time tracking
Start the timer with one click. If you forgot to start the timer, you can add time manually after you finish your tasks. Track time from your browser, or via extension/desktop/mobile.
You can also track time inside Trello, Jira, Github, or some other web app.
Clockify is available for: Android • iOS • Mac • Windows • Linux
Web extensions for: Chrome • Firefox • Edge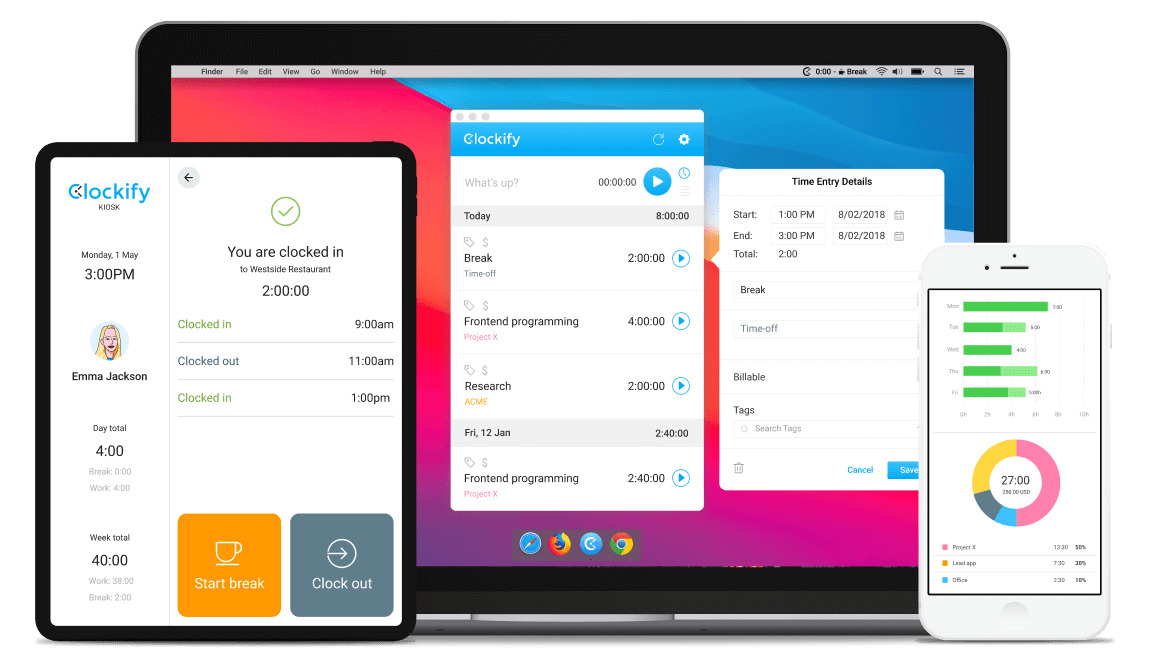 Visual reports
Clockify breaks down all the data and helps you answer the question — "How much time do I really spend on projects?" — by showing you summaries of your time usage. With it, you can gain valuable insights into your productivity and habits, and improve your time management skills.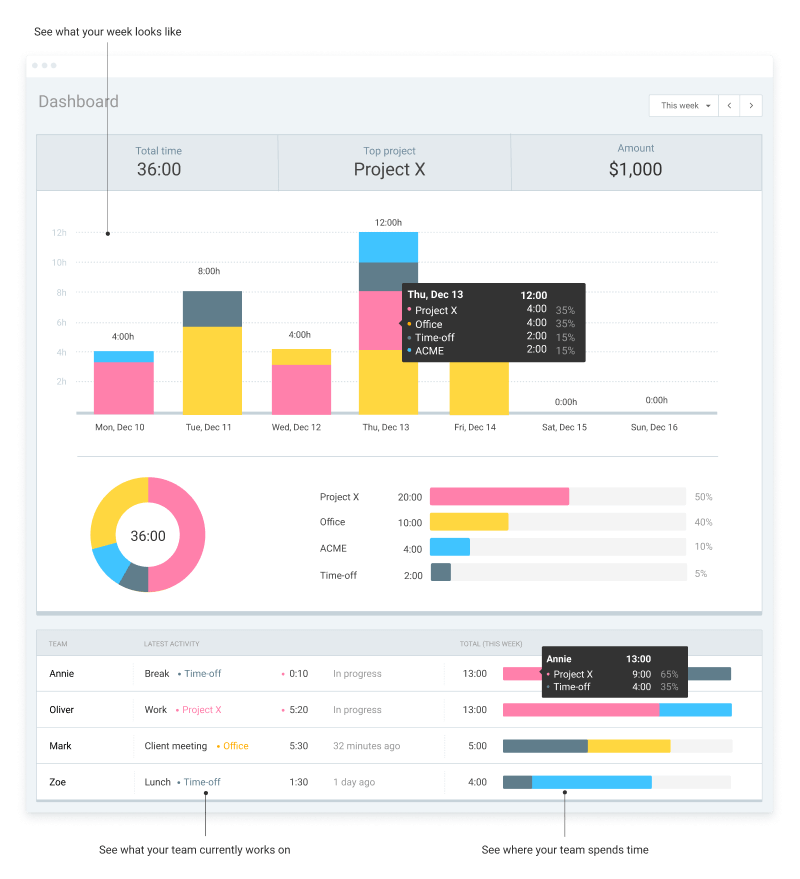 Manage projects and monitor progress
Create tasks and assign them to team members so they can track time. Estimate how long each task should take and use graphs and charts to check their daily progress.
Export data
You can use the time you've tracked for payroll. Simply track time using Clockify and then export the data and send it to your clients or managers. Or, you can get the data out of Clockify as PDF, CSV, Excel, or via open API.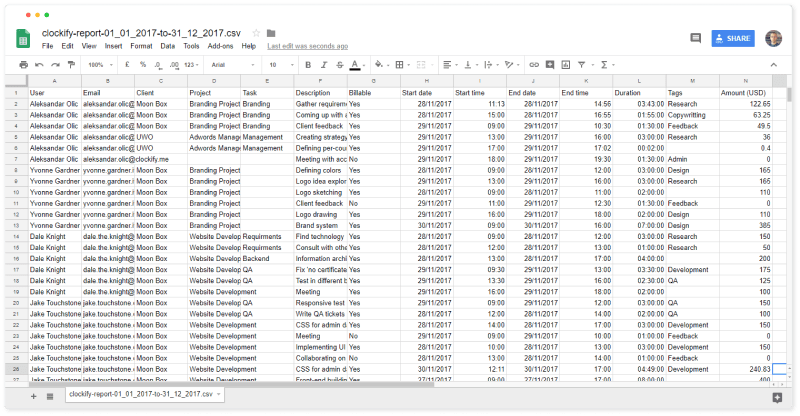 How does developer time tracking work?
Tracking time with Clockify is incredibly easy and intuitive, and the next couple of steps will surely be enough to get you started with the app.
Step 1
Create an account
First, you'll have to sign up to start using Clockify and invite your team. It's free for an unlimited number of people, regardless of the plan you're on.
Step 2
Set up projects
You can use Clockify to:
Create projects
Categorize them by clients
Create tasks on projects
Then, all you have to do is choose a project/task, write an optional description of what you're doing, and start the timer.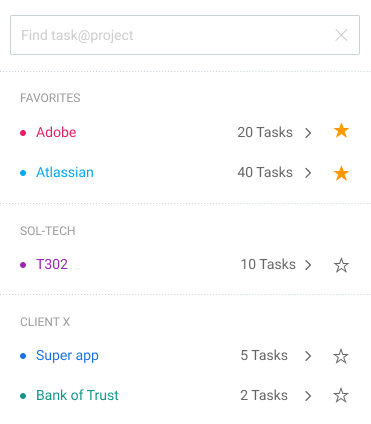 Step 3
Track time
Track time you spend on activities with a single click using a timer. If you forget to start the timer, you can always enter the time manually with all the other time entries.
Step 4
Install the desktop app
You can track time in the browser, or via desktop and mobile app (iOS, Android, Mac, Windows, Linux). Desktop apps come packed with useful time tracking features like reminders, idle detection, and more..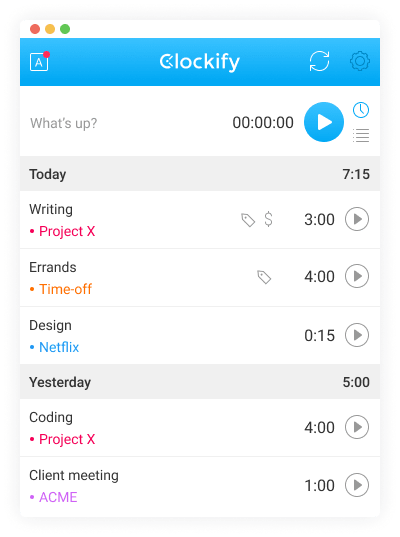 Step 5
Track time inside other apps
Install the web extensions and a timer button will appear in the web apps you use so you can track time more easily. Clockify works with over 80 project and task management tools, such as Jira, Trello, Github, Gitlab, Azure, etc.



Step 6
Set hourly rates
Set hourly rate for each project. All you have to do is mark time entries as billable and Clockify will automatically calculate the billable amount.
Perfect for all types of developers
Software developers • Web developers • Frontend and backend developers • Developers working on open-source projects • Freelance developers • Consultant developers • Web designers • Individual developers • Development teams