The Most Popular
The most popular employee . Manage work hours, eliminate paperwork, control costs, and increase productivity.
4.7 (4,492 reviews)
Time & attendance features
Time tracking
Employees can track time using an online timer or clock in device, or enter how much they've worked manually on each project and task in a timesheet at the end of the day.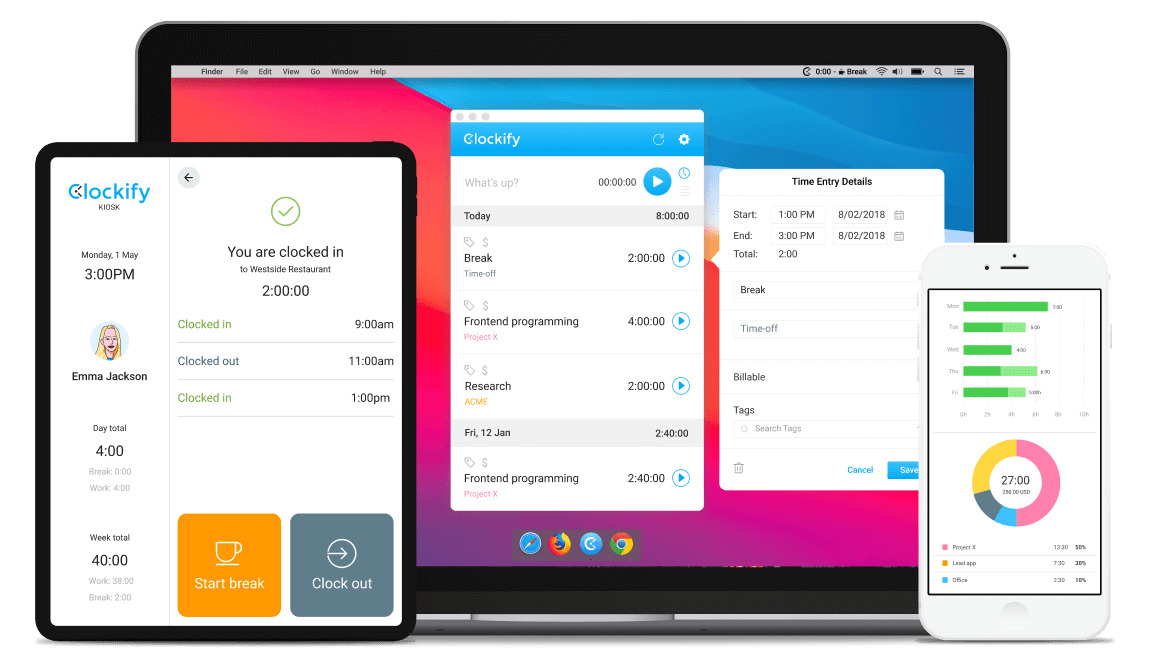 Time off
Enter your public holidays and define time off policies so people can request paid leave and track balance.
Scheduling
Create assignments for your team, and track their daily and weekly capacity.
Reporting
Visualize, analyze, and export your team's time and attendance with multiple reports.
How to manage attendance in Clockify
Step 2
Add your team
You can invite people by email to track their time or add them by name.
Step 3
Track attendance
OPTION A: TIMESHEET
Team can select what they worked on and log how much time they spent doing each activity.
OPTION B: TIMER
Team can select track in real time what they're working on via web, desktop, or mobile app.
OPTION C: KIOSK
Members can all clock in and out from a single shared device (like a tablet).
Step 4
Check activity
See who's currently working, and break down your team's time and attendance by week, month, or day.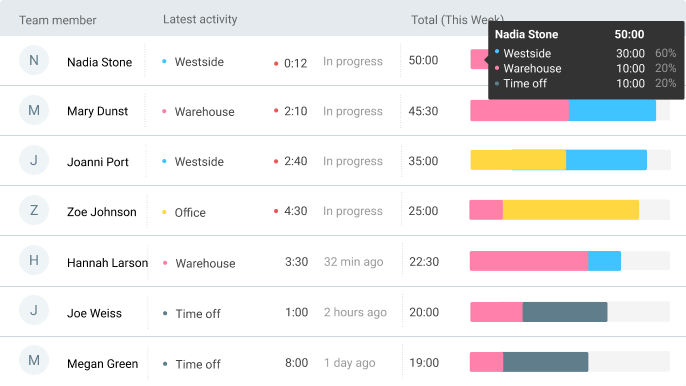 Step 5
Analyze attendance
See when employees clocked in and out each day, their break time, overtime hours, and if they have time off.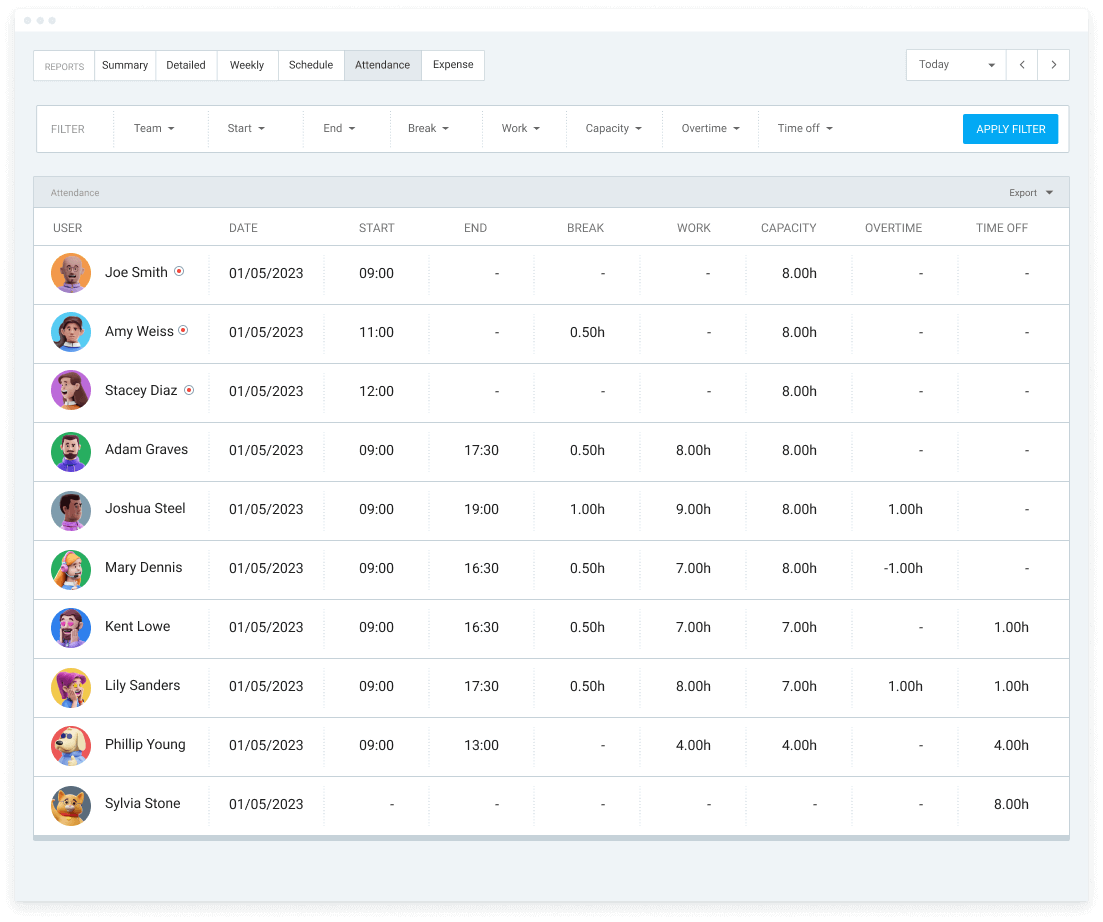 Step 6
Export data
Have a better understanding of your business performance by analyzing reports and data in Clockify summary reports and export reports in PDF, CSV, Excel.
Download PDF samples: Summary • Detailed • Weekly
Clockify Pricing
Upgrade your business with Clockify's paid plans.