Free Windows time tracker
Clockify is the only 100% free time tracking app for Windows that lets you and your team log hours straight from your desktop while working.
Download portable version
Don't have an account? Sign up free
Looking for screenshot recording app?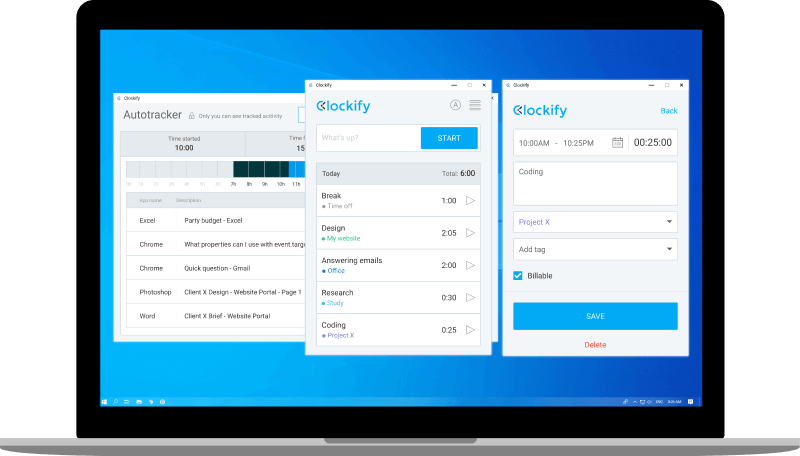 What is Clockify
Clockify is a web-based time tracker and Windows-compatible time tracking software. It's the only time tracking program that's truly free, no matter how many projects you have or how big your team is.
Clockify is primarily a browser app, but you can also install it on your computer as a Windows desktop app to make time tracking more convenient.
You can track how many hours you spend working on tasks from the Windows application, and then run reports, manage projects, and review timesheets in the browser version.
Learn more about: Work hours tracking | Time reporting
How to track time with Clockify's Windows app
Step 1
Create Clockify account
Step 2
Download Windows time tracking app
Step 3
Start the timer
When you start working, just click the button to start the timer. You can also continue timer for some previous activity.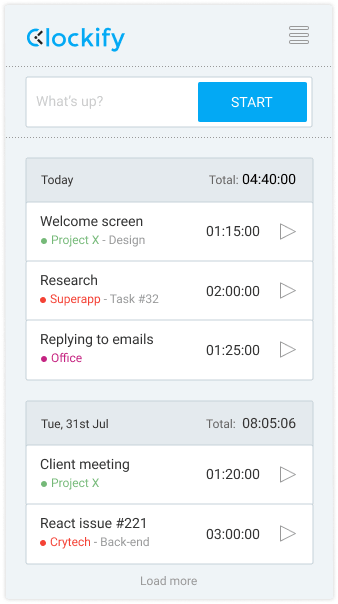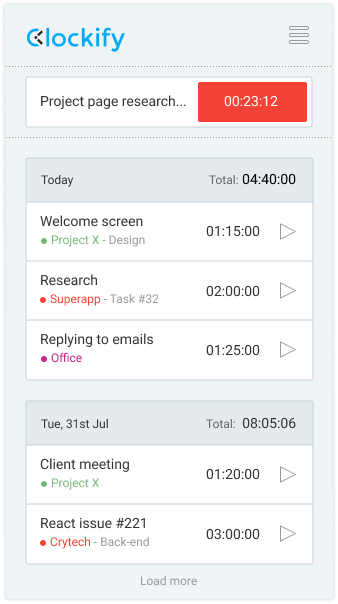 Step 4
Stop the timer and enter details
You can enter what you've worked on and add a project, task, tag, and billability status.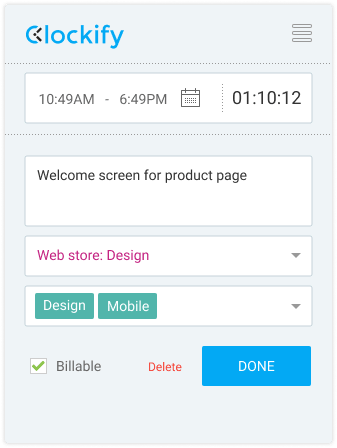 Step 5
Add time manually
Forgot to start the timer? Switch to manual mode and add how much time you've worked manually.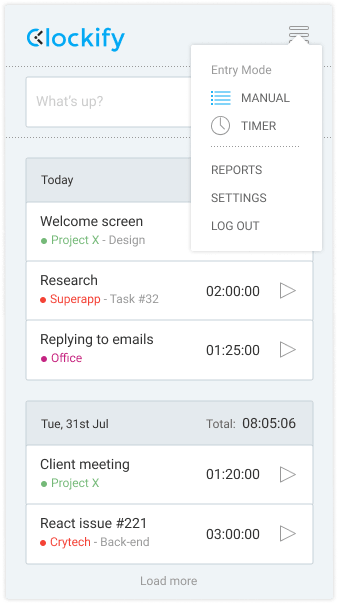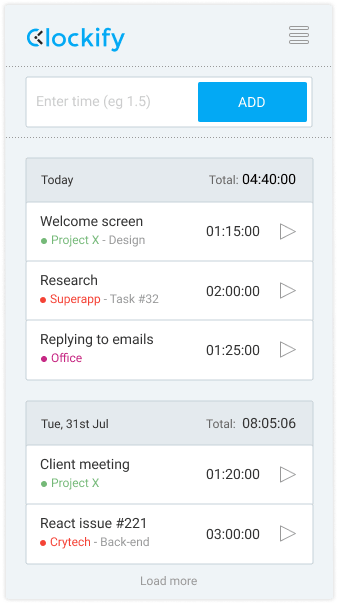 Step 6
Use web version
In the web version, you can review and export reports, manage projects, invite people, and review timesheets.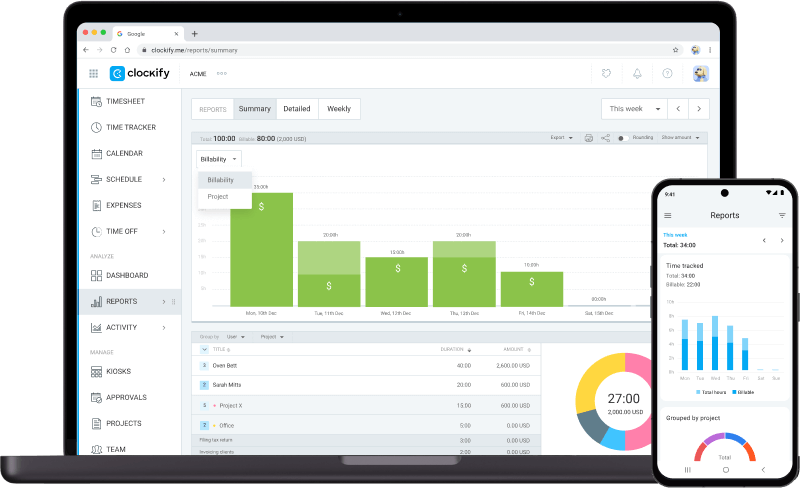 Clockify features
Insanely simple
Track time with just one click.
Free forever
Unlimited team size and usage, for free.
Timer
Track time you spend on tasks with a stopwatch.
Add time manually
Add how much time you've worked on an activity.
Works offline
Track time even if you don't have internet connection.
Cross-platform
Works across device, everything is synced online.