Free Mac time tracking app
Clockify is the only 100% free time tracking app for Mac that lets you and your team log hours from your Mac OS X while working.
Don't have an account? Sign up
What is Clockify
Clockify is a web-based time tracker and Mac-compatible time tracking software. It's the only time tracking program that's truly free, no matter how many projects you have or how big your team is.
Clockify is primarily a browser app, but you can also install it on your Mac OS X as a native desktop app to make time tracking more convenient.
You can track how many hours you spend working on tasks from the Mac application, and then run reports, manage projects, and review timesheets in the browser version.
Learn more about: Work hours tracking | Time reporting
How to track time with Clockify's Mac OS X desktop app
Step 2
Download our Mac desktop time tracking app
Step 3
Start the timer
When you start working, start the timer in one click (or keystroke).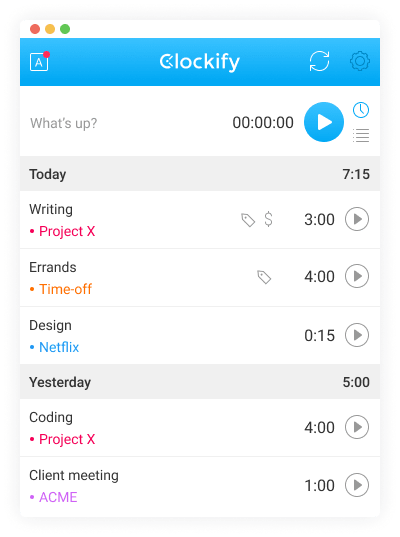 Step 4
Stop the timer and enter details
You can enter what you worked on and add a project, task, tag, and billability status.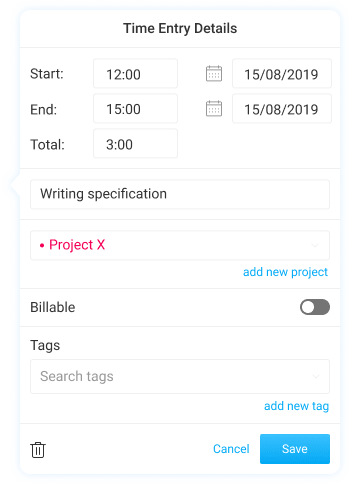 Step 5
Use web version
In web version, you can manage projects, invite team, review timesheets, and export reports.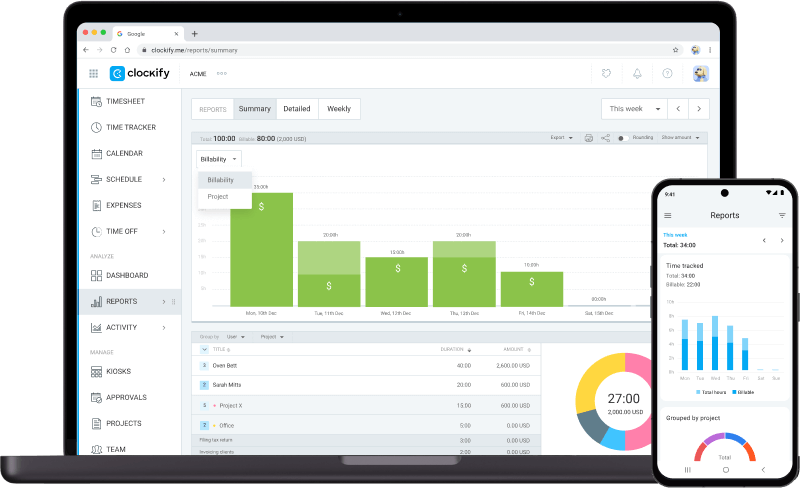 Clockify features
Insanely simple
Easy and simple to use timer. All you have to do is start the timer in one click and fill the details as needed.
Time tracking reminders
If you find yourself forgetting to start the timer sometimes, Clockify can send you reminders during work hours so your timesheets are accurate.
Keyboard shortcuts
Start and stop a timer with a keyboard shortcut so you can spend less time on time tracking and more time on working.
Automatic sync
You can track time from your Mac and it syncs with the main cloud version so you can access your data from anywhere through any browser.
Offline support
Clockify is web-based time tracking software, but you can track time in the Mac version even while offline (which syncs once you're online).
Manage projects and run reports
Track time from the Mac desktop app and then access the web version to manage projects, run and export reports (PDF, CSV, Excel), and review employee timesheets.
Default project
Project is automatically selected when tracking time.
Idle detection
Clockify can detect when you're inactive and ask you if you want to include that time.
Time tracking app for iPhone
You can also install Clockify on your iOS devices and track time from your iPhone and iPad while on the go.
★★★★★
Free yet powerful
"Clockify exceeded my expectations. I am canceling my current premium time tracking service. Clockify is free but provides a great level of control for what it does. Very excited to see Clockify being under continuous development."
— Lex Semenenko, Freelance Web Designer / Developer