Free iOS time tracker
Clockify is a simple and free timer app for iPhone that lets you and your team log hours while on the go.
100,000+ users
Don't have an account? Sign up free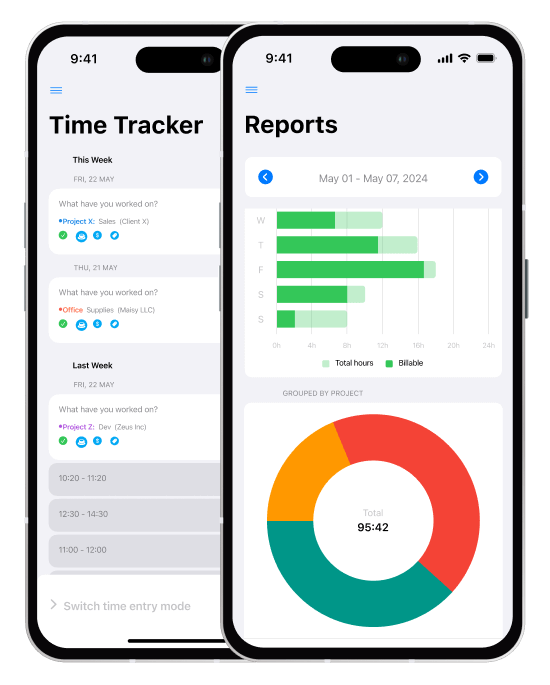 What is Clockify
Clockify is the best web-based time tracking software for freelancers and teams.
You can use Clockify from your computer's browser, or you can install it on your iOS mobile devices (both iPhone and iPad are supported).
You can use the iOS mobile app to track time and see where your time goes, and then switch to the browser version (Chrome, Firefox, Safari) to run extensive reports and see what your team worked on.
Learn more about: Work hours tracking | Time reporting | Freelance time tracking
How to track time with Clockify's iPhone app
Step 1
Create Clockify account
Step 2
Download iPhone time tracking app
Step 3
Start the timer
When you start working, just tap the play button to start the timer.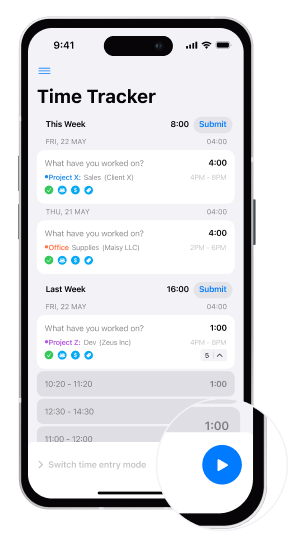 Step 4
Stop the timer and enter details
You can enter what you've worked on and add a project, task, tag, and billability status.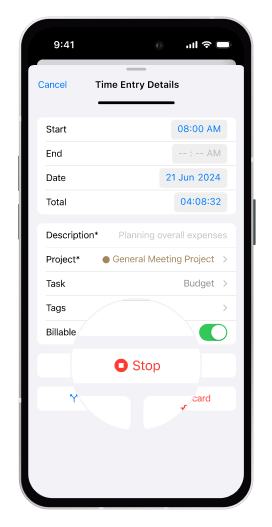 Step 5
Enter time in timesheet
Instead of using the timer, you can enter all your time manually at end of the day in the timesheet.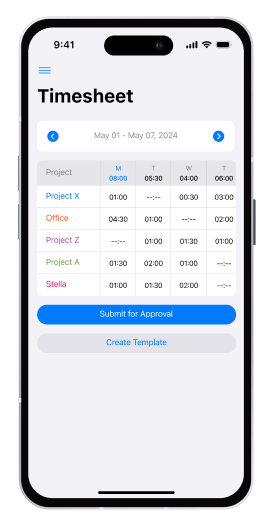 Step 6
See assignments in the calendar
Switch to Calendar to see all your tracked time and scheduled tasks to start tracking time on them.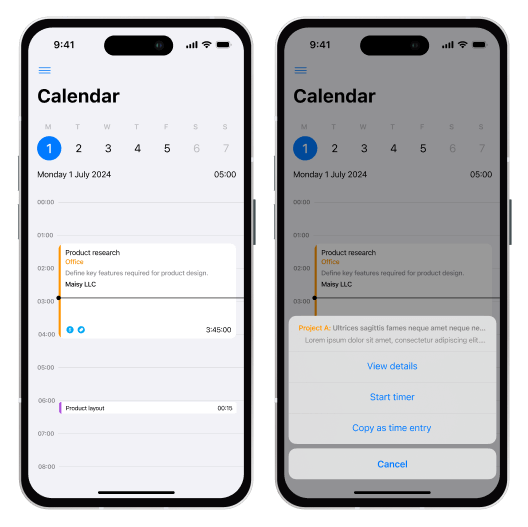 Step 7
Reports
See your time breakdown in the app's Report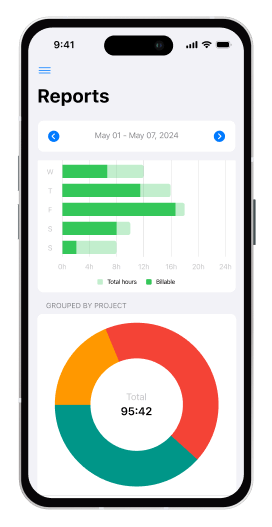 Step 8
Request time off (optional)
Submit leave requests, see status of your requests, and check your time off balance.
Learn more about time off tracking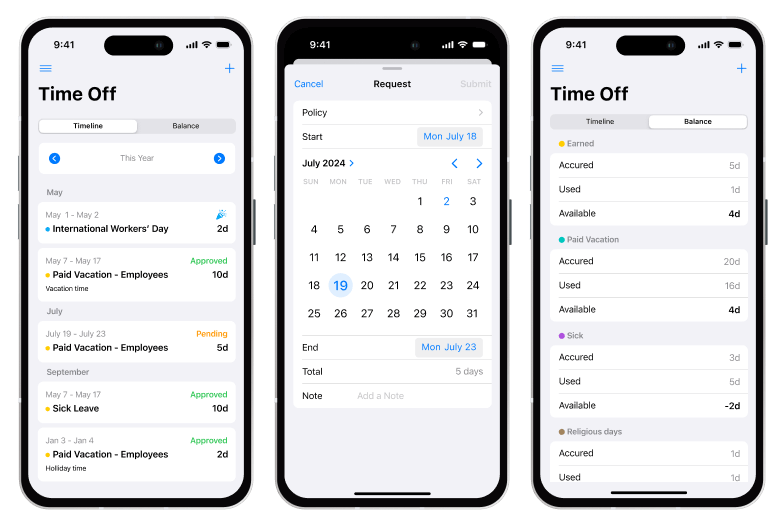 Step 9
Record expenses (optional)
Add project related fees and expenses, and photograph receipts.
Learn more about expense tracking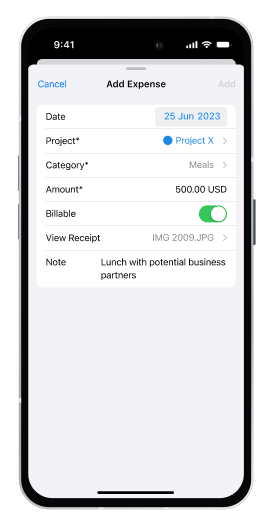 Step 10
Track location (optional)
Enable GPS tracking in order to track visited worksites.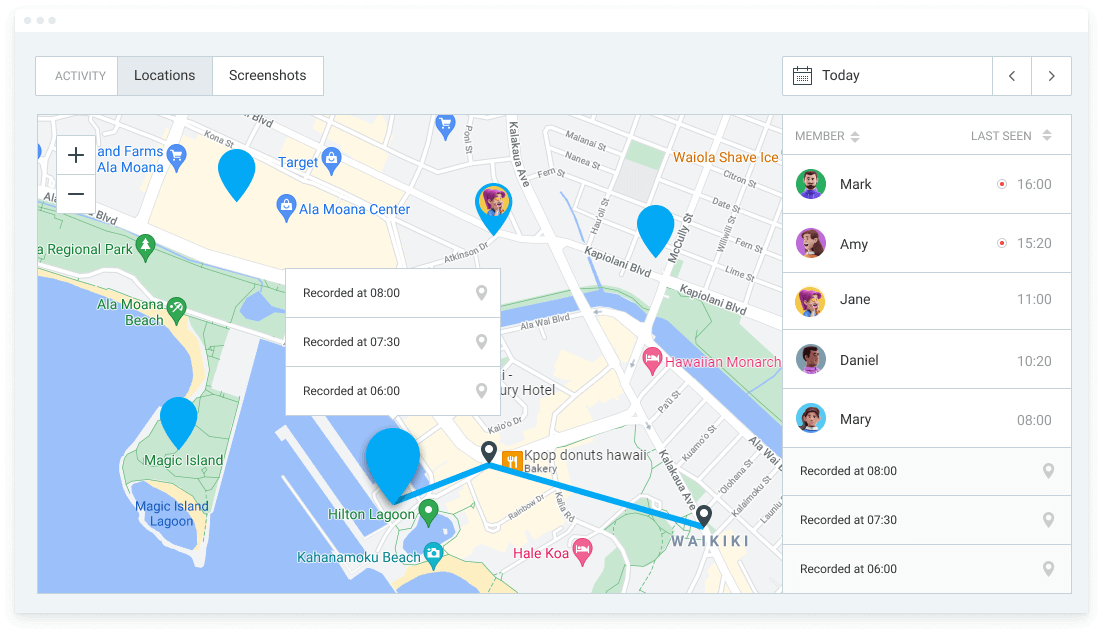 Step 11
Access data via web
In the web version, you can manage projects, invite people, review timesheets, and export reports.