Free Chrome time tracking extension
Track time from the Chrome browser and Chromebooks. Clockify's Chrome time tracker allows you to track how much time you spend working on projects with just one click.
Don't have an account? Sign up free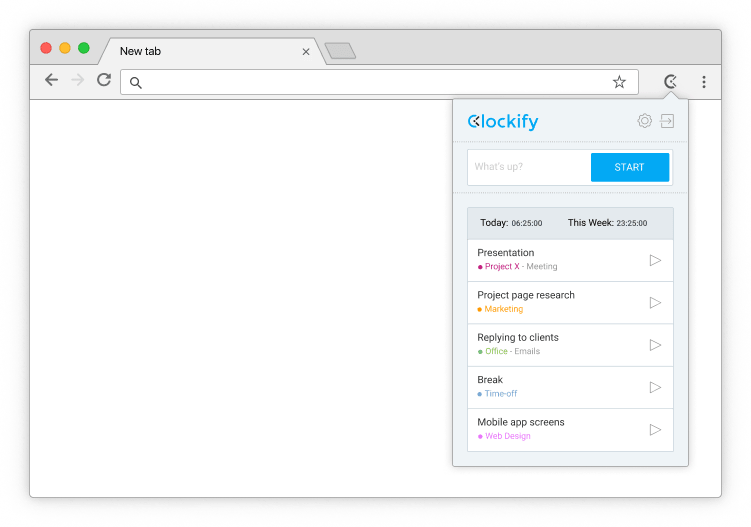 Tracking time with Clockify's Chrome extension
Step 1
Create Clockify account
Step 2
Install time tracking extension for Chrome
Step 3
Start the timer
Type what you're working on and start the timer (or press Ctrl+Shift+X).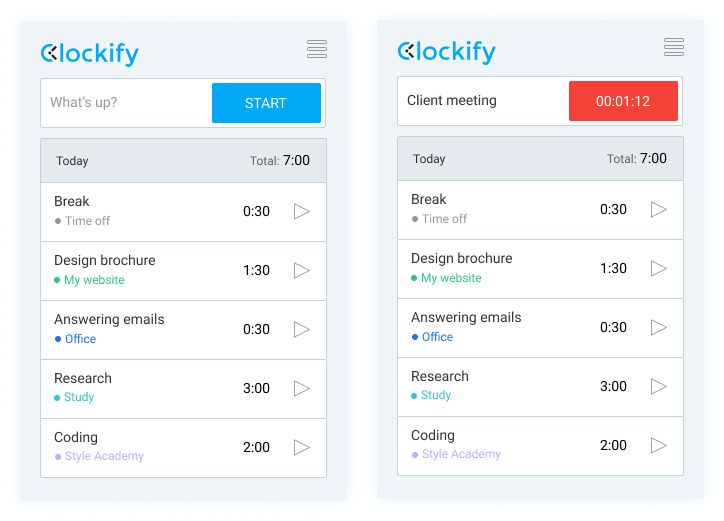 Step 4
Enter details
You can add a project, task, tag, and billability status to your time entry.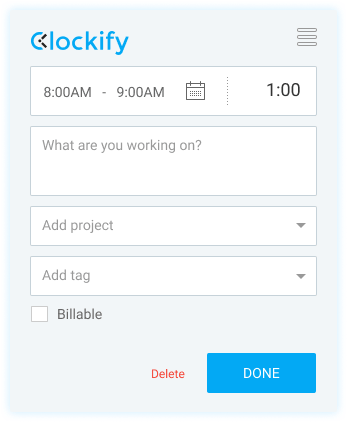 Step 5
Continue tracking
Continue timer for an activity by clicking on the entry in the list.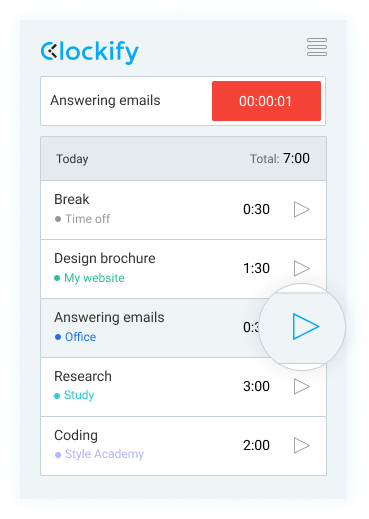 Step 6
Start timer from selected text
Select any text, right-click on it, and start the timer with the selected text as description.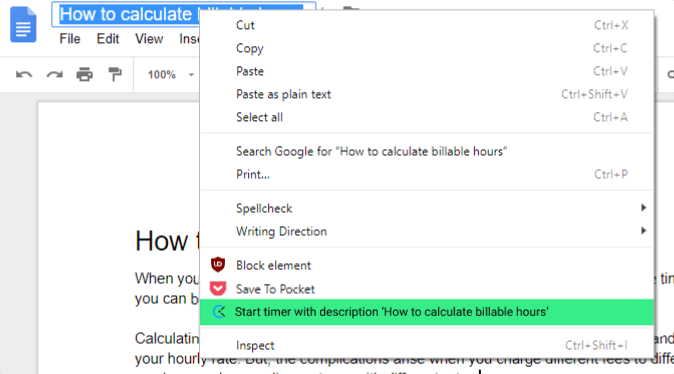 Step 7
Track time within other web apps
Clockify timer button will appear in your favorite productivity web apps (like Trello, JIRA, Gmail, Github, and thousand others), making time tracking extremely easy.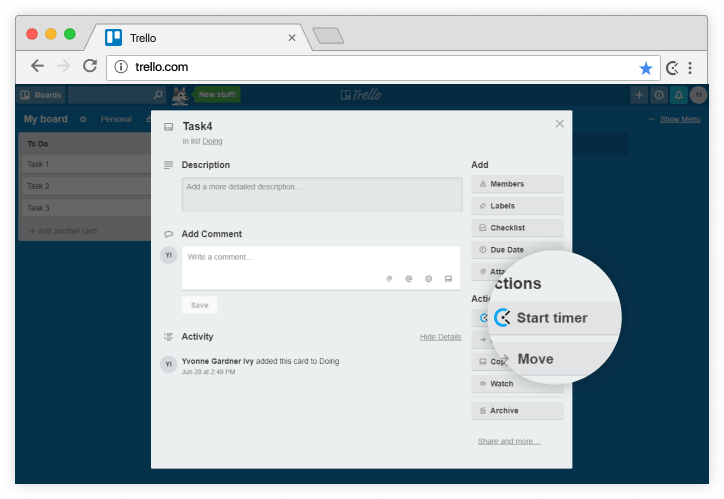 Step 8
Run reports and manage projects
In the web version, you can edit past entries, analyze time, manage projects, invite people, review timesheets, and export reports.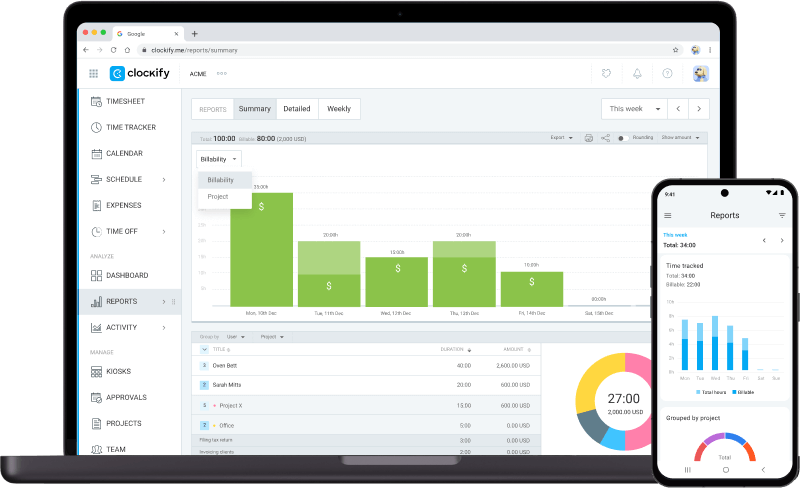 Chrome time tracker features
Track time from extension
Start/stop a timer without having to keep Clockify open in a tab.
Continue timer
Quickly continue timer for an activity with a single click.
Default project
Start/stop the timer with a project already selected.
Automatic sync
Track time and switch between apps seamlessly.
Completely free
Premium features and unlimited users, for free.
Start timer within Trello, JIRA, Asana, Gmail, Github, etc.
Keyboard shortcut
Quickly start/stop timer (ctrl+shift+x).
Track from text
Right-click on text and start timer with selected text as description.
Add hours worked manually
Add how much time you've spent on tasks manually.
Reminders
(coming soon)
Get a notification if you've forgotten to start the timer.
Pomodoro timer
(coming soon)
Get a break notification after working for 25 minutes.
Idle detection
(coming soon)
Remove time you've been inactive or away from your computer.