Join 260,000+ businesses who love Clockify
Hundreds of thousands of businesses around the world use Clockify to track time.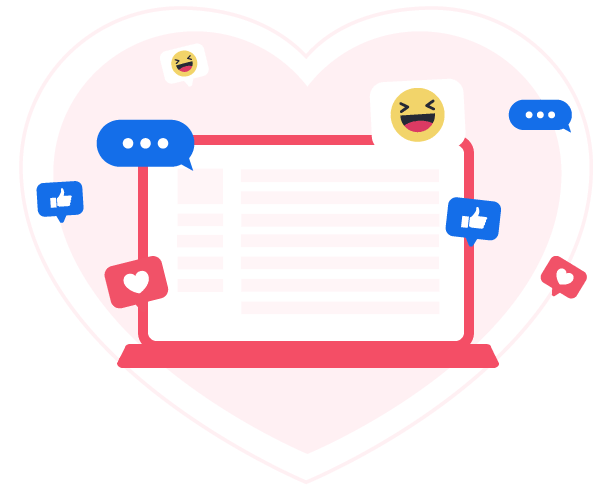 37.5b+




tracked hours

260k+




happy businesses

6,500+




new signups each week

175+




countries

#1




tracker on Google
You're in good company
Clockify is used by companies of all shapes and sizes, ranging from Fortune 500 members to small businesses.
★★★★★
Perfect for tracking our employees' hours
We needed a better way to keep track of everyone's time, projects, and budgets in one place. Enter, Toggl! It seemed like a dream come true except... you had to pay per month and per person! There was no way our little company could afford that. As a company just starting to get off the ground, we need every penny we can spare and a good way to track our employees' hours and project investments. Now that Clockify timesheet app is available, I have even higher hopes for our company's success this year.
— Katelyn S.
★★★★★
Easiest time tracker I've found
I love Clockify. It's easy to use, keeps time tracking simple and sensible, and doesn't offer me a lot of extra stuff that I don't want. It doesn't pressure me to buy anything, and it doesn't have the most useful features locked behind the paywall. When you just want a simple time tracker to keep track of the time you're spending on various tasks, Clockify is the way to go. I've never had a single problem with Clockify, compared to other software I've tried that made things way too complicated.
— Wendy M.
★★★★★
Helps me track my team
I would find myself putting way more time on one project than the client paid for, which put other projects on the backburner. I needed a way to monitor and control this so I can spend the right amount of time on each client project. I like that it is web-based and very easy to use. I can track exact hours for each employee and project to see where inefficiencies are and see how much time is actually spent on different projects to provide better estimates for new customers.
— Ashley S.
★★★★★
Very good and easy to navigate
Clockify is great for managing multiple clients and projects. You can switch in and out super easy and does not slow down other functionality (as I have experienced with other applications). Support respond really quickly.
— Hannah G.
★★★★★
The perfect time tracker
As a freelancer and consultant, I work on multiple projects at any point in time. This application enables me to manage my time and to invoice accordingly. Clockify is a very easy piece of software to get straight into and use - it's immediately useful.
— Jamie M.
★★★★★
Great task management software
I love how simple it is to use and setup. I also like the mobile app. I can track my progress on the go or setting at a computer. I love it and it is simple for anyone to use.
— Moises C
★★★★★
Simple to use, full featured time tracker
Clockify has everything I need for tracking time. I use it as an individual rather than part of a team, but from what I have seen it serves teams very well too. It's easy to use and leaves me wanting nothing in terms of features.
— Shawn M.
★★★★★
Great time tracking app with a few rough edges
It's pretty full featured. You can categorize actions by projects, tasks, whether or not they're billable, tags, etc. And the interface is clean and easy to use. Plus it's all free!
— Edward W.
See all reviews →