The Best
for Your Business

Clockify is a comprehensive that helps businesses and individuals efficiently manage their time, monitor project progress, and accurately bill clients.
4.7 (4,492 reviews)
Client billing & invoicing features
Track billable and non-billable time
Track time using a timer, or enter how much they've worked manually on each project and task.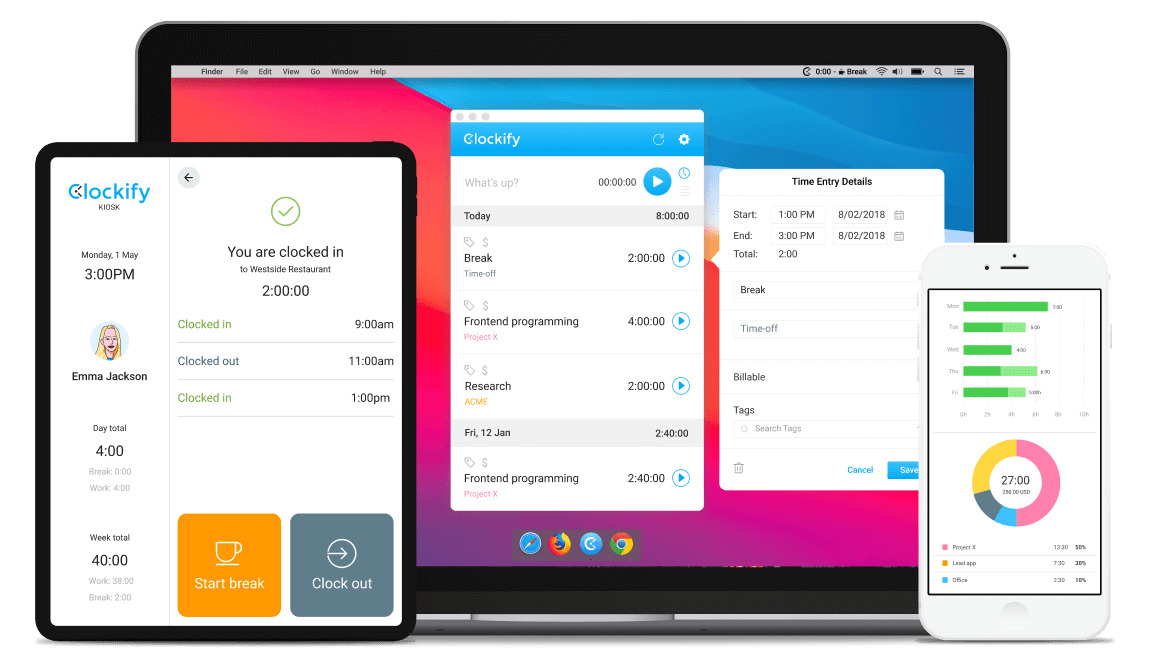 Track expenses
Record project related expenses so you can include them later in the invoice.
Analyze profit
Run a report by client, project, and time period to see where the time went and how much money you've earned.
Create invoices
Issue invoices based on billable time and send them to your clients in less than a minute
Monitor progress
Set project budget and track how much of it is spent.
How to invoice billable hours
Step 2
Set up projects
Categorize your projects by clients and create tasks on each.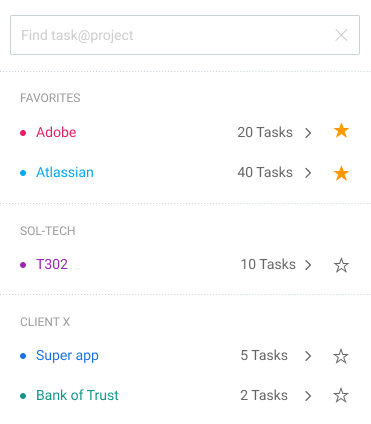 Step 3
Track time
You can track time in the browser, or via desktop and mobile app (iOS, Android, Mac, Windows, Linux). Desktop app comes packed with useful time tracking features like reminders, idle detection, and more.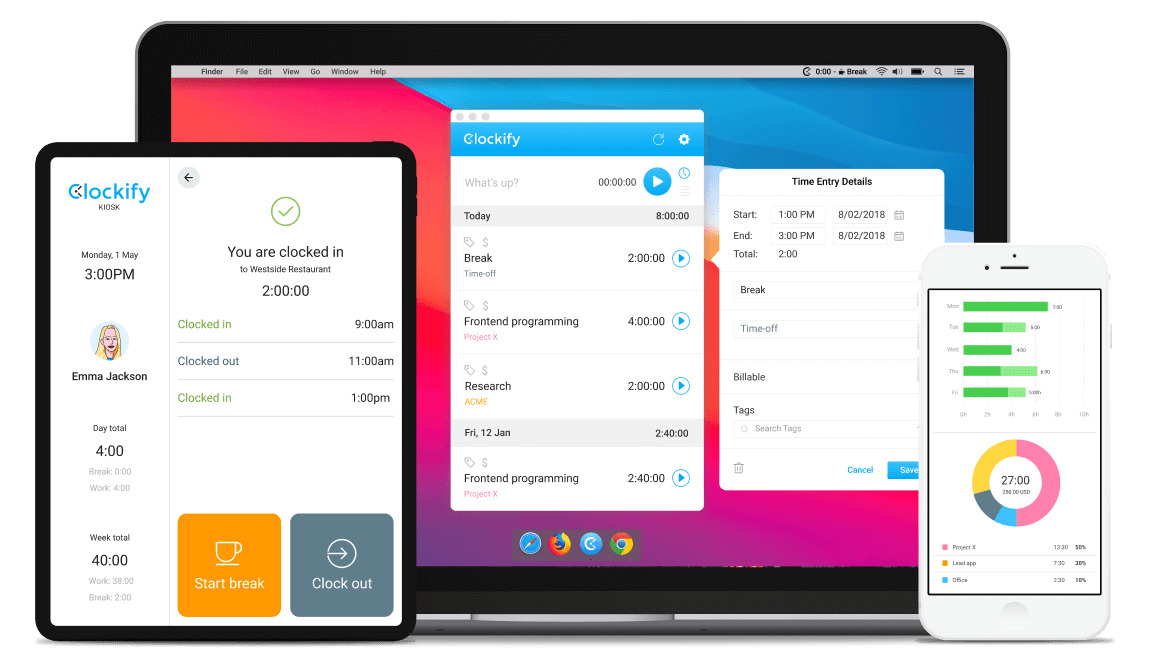 Step 4
Record expenses
Create expenses for project fixed fees and other types of expenses (by sum or unit), and attach receipts.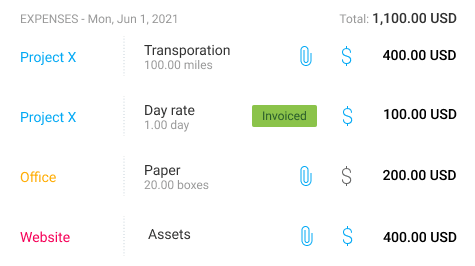 Step 5
Set hourly rates
Set hourly rate for project and task, and choose what work is billable vs unbillable.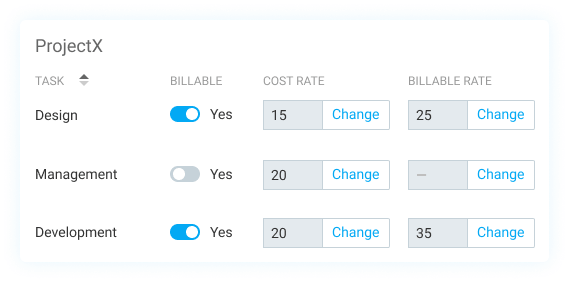 Step 6
Run reports
In the Report section in Clockify, you can check if you forgot to invoice certain billable hours. Detailed reports will show you the status of individual time entries as invoiced
When the time comes, export the report as: PDF, CSV, Excel, API.
Download PDF samples: Summary • Detailed • Weekly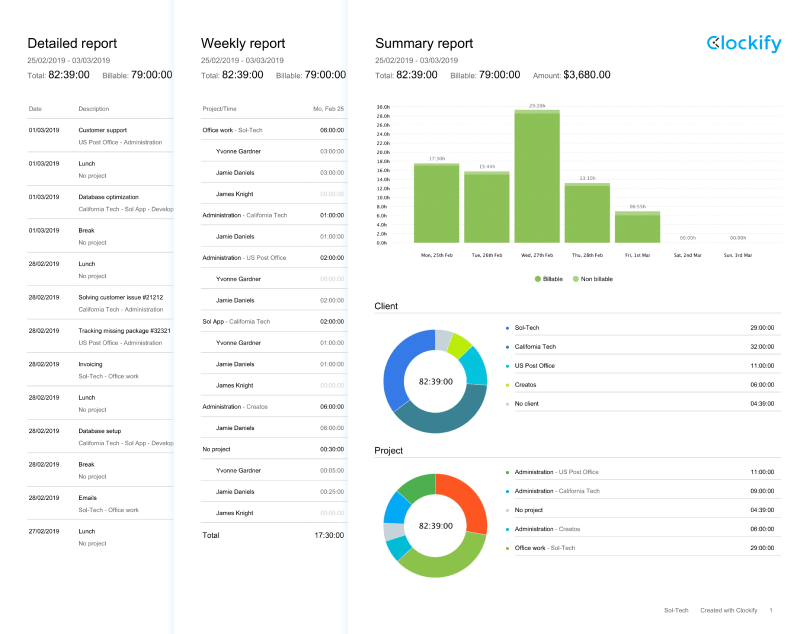 Step 7
Track and forecast progress
Set time and budget estimates for the projects you're working on. Make predictions based on estimates, tracked billable hours and scheduled tasks.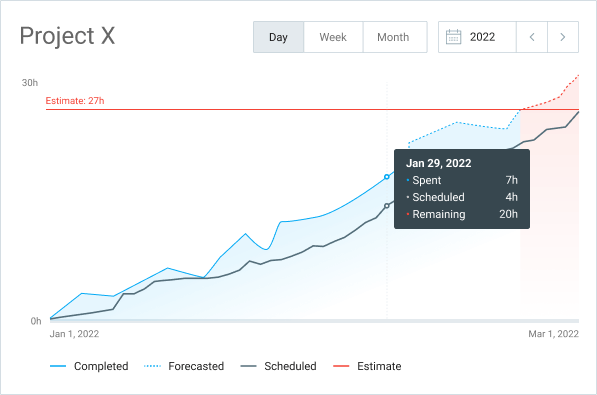 Step 8
Invoice tracked time
Set a billable hour budget, choose if it resets each month, and create invoices from your billable hours and expenses.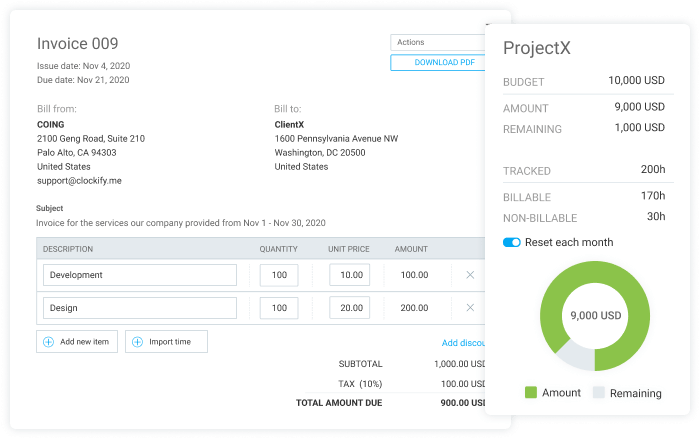 Clockify Pricing
Upgrade your business with Clockify's paid plans.