The most popular
timesheet app

for employees

Timesheet software used by millions. Enter hours in an online timesheet app, track attendance, and calculate work hours and pay across teams and projects.
4.7 (4,492 reviews)
Timesheet Reporting
How to fill out online timesheet data
Step 2
Set up projects/tasks
Create a list of pre-determined activities so your employees have a drop-down of pre-loaded tasks to choose from.
When you click on the search button or start typing, the list of activities should pop out for your employees — this saves time and helps out if you're often working on the same projects.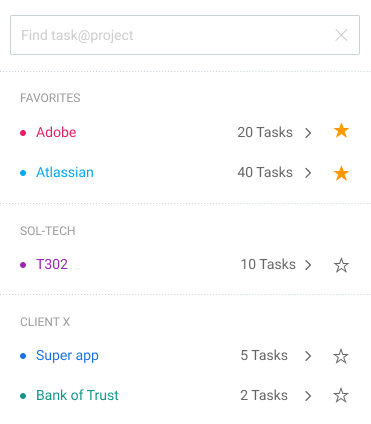 Step 3
Invite employees
Invite any number of people you want — no limits
Step 4
Employees fill their timesheets
Your employees can enter how much they've worked online via desktop or a mobile app (Android & iOS), or they can input it through the web browser and a handy browser extension.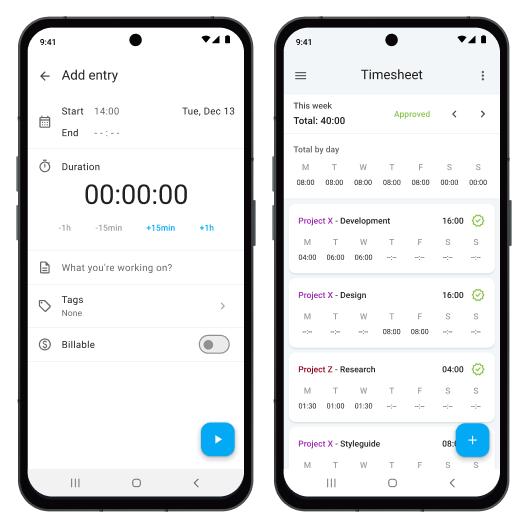 Step 5
Check employee hours in reports
Weekly reports can help you see who logged how much time each day in the week. You can also see:
Who worked overtime
Who took some time off
Who's going away on a vacation
Just drill down into the data using filters and export time and attendance in PDF, CSV, and Excel.
Step 6
Approve timesheets
Automatic reminders: set up targets so employees get automatic reminders to log missing time
Lock timesheets: approve time by locking timesheets at the end of the week/month
Review timesheets: open and update other people's timesheets
Approve timesheet: submit and officially approve timesheets before billing and payroll
Clockify Pricing
Upgrade your business with Clockify's paid plans.