The Best
for Your Business

Clockify is the most popular that lets your employees track time they spend working on projects and tasks.
4.7 (4,492 reviews)
Employee tracking features
Timer
Clockify's operational premise is simple — input your current activity, select the type of project you're working on, and start the timer. The app will keep track of your progress in the background, even if you've closed the tab.
Timesheet
Clockify grants you access to a neatly organized timesheet from where you can log in your weekly hours. You can also create templates for specific tasks and time entries, so you don't have to type in the same thing each time.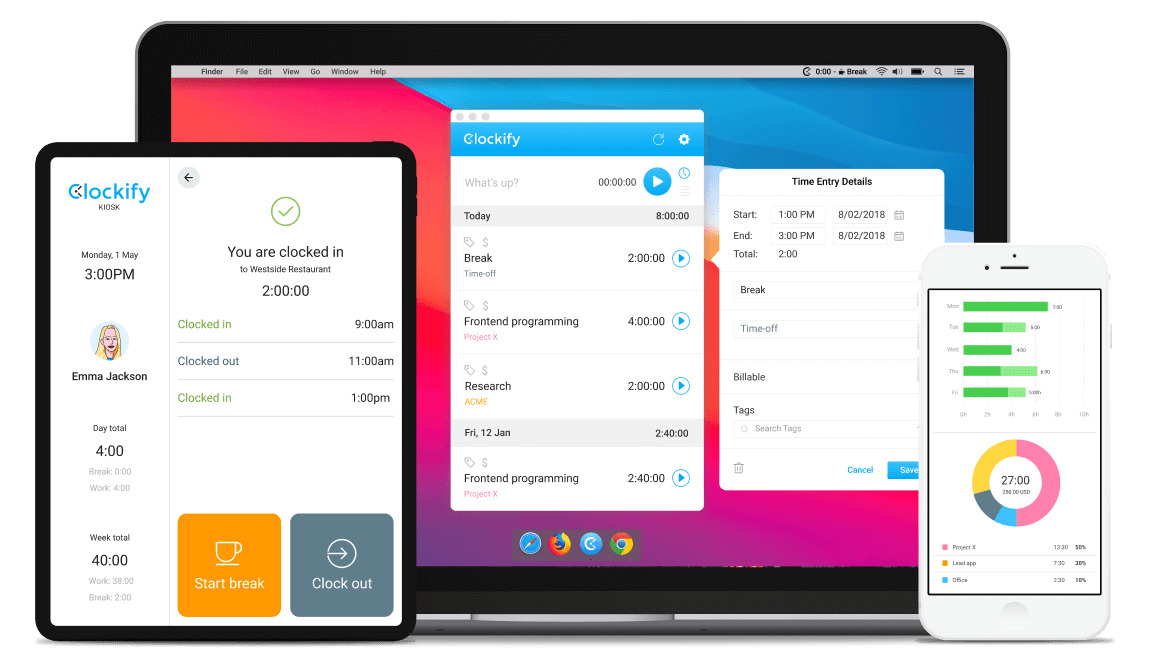 Reporting
Summary report
Break down work hours by date and project
Weekly report
See who worked overtime and when
Export
Save all to Excel and analyze further
Share reports
Give view-only links to other managers or clients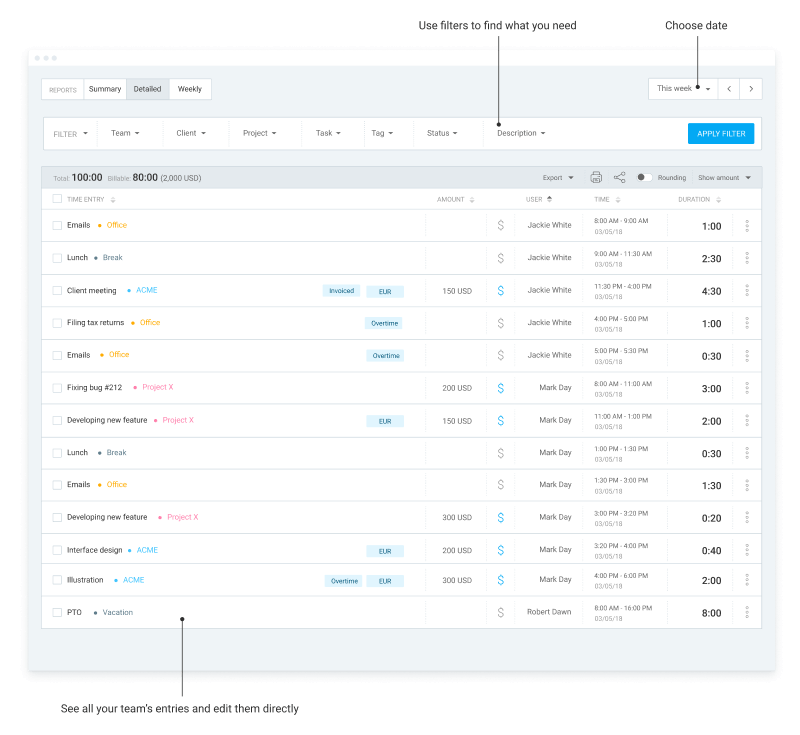 Project management
Projects and tasks
Your employees can track time for them
Estimate work
Later analyze budgeted vs tracked time
Project managers
Let team leaders update their own projects
Employee management
User Groups - assign multiple team members to a project at once
Lock timesheets - entries can't be edited past a certain date
Time audit - edit employees' time entries to clean up reports
Clockify Pricing
Upgrade your business with Clockify's paid plans.