GPS Time Clock

& Time Tracker App for Employees

Clockify is a simple time clock and timesheet app with GPS clocking and location tracking. Perfect for remote field workers who need to track worksites.
4.7 (4,492 reviews)
How to use a GPS time tracking app
Step 2
Enable GPS tracking
Clockify is a time clock and timesheet app that can log your location when you clock in and out. All you have to do is enable "Location tracking" in Settings and download the app.
Step 3
Download the time tracking app
Since the easiest way to track location is by downloading the mobile Clockify app, you'll be glad to know that Clockify is supported across all platforms.
Step 4
Clock-in via mobile app
Clock-in by starting the timer and the app will automatically record your GPS location. Stop the timer to clock-out and the app won't track your location.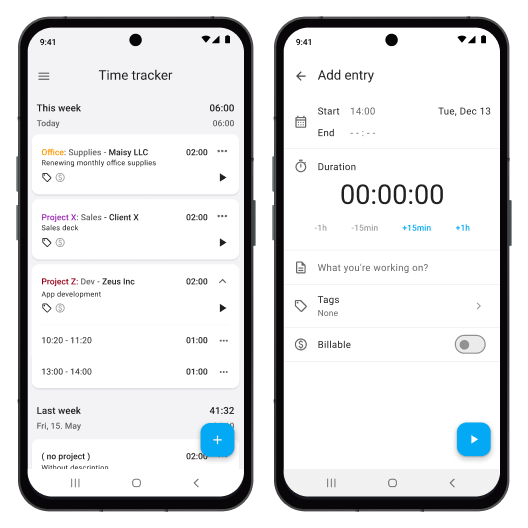 Step 5
See current locations
See current or last known locations of your onsite field workers, and all currently visited worksites.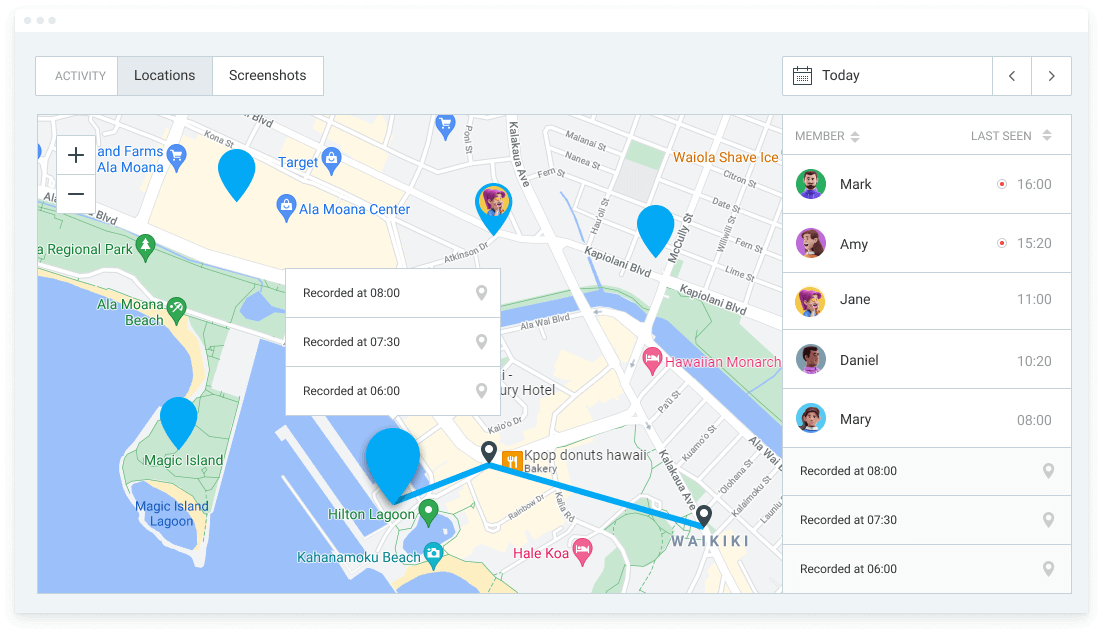 Clockify features
Insanely simple time tracking
You and your team can track time using a timer or manually enter how much you've worked at the end of the day in a timesheet.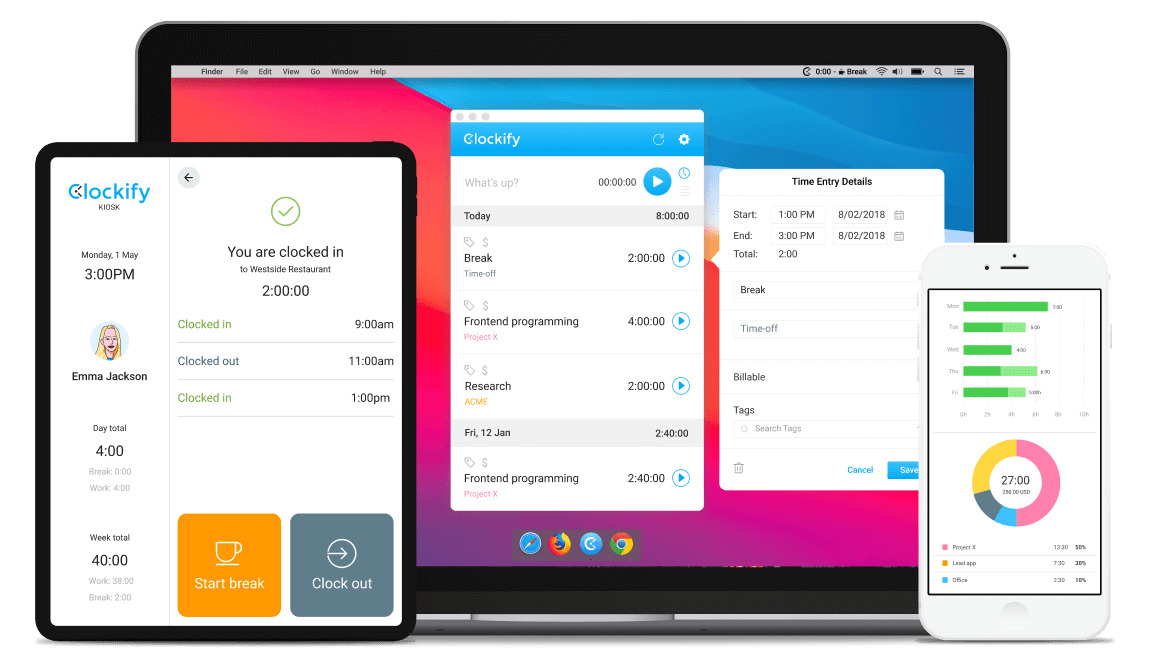 Clock-in kiosk
Have one device on location from which all employees can clock in for work and break, and clock out.
Flexible and robust reports
Clockify's advanced time reports will help you see where you and your team spend time, and how much you need to bill clients.
GPS tracking
Track location of each employee who clocks-in via the mobile app.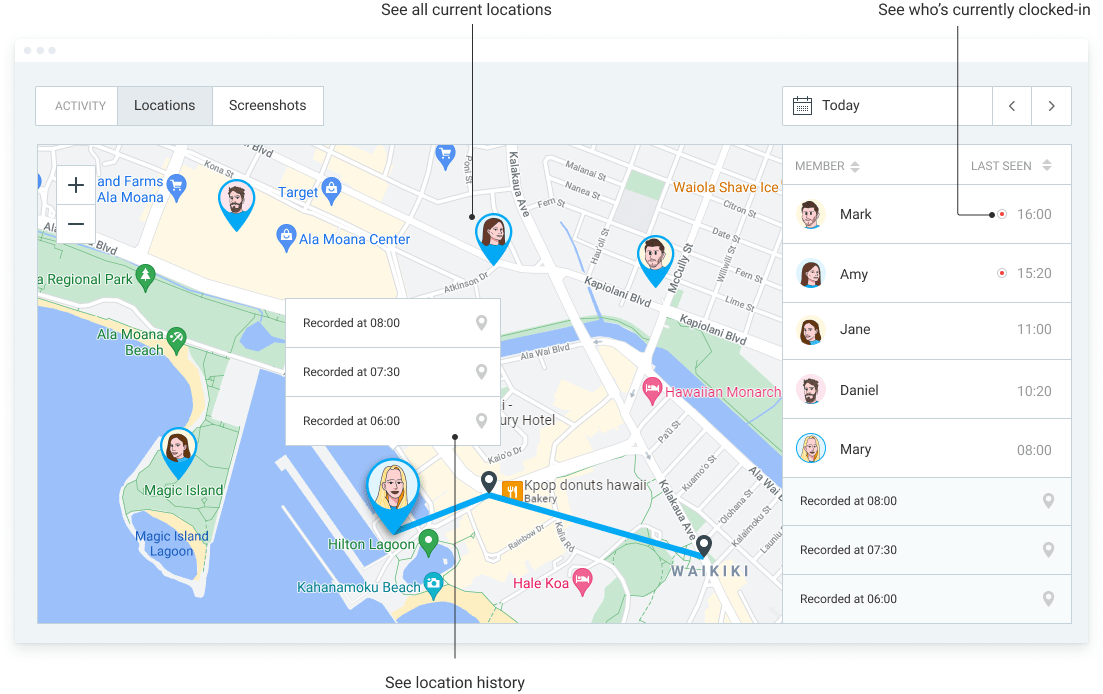 Shedule projects and workforce
Plan projects on a timeline and assign work to your employees, while keeping in check that no one works too much or too little.
Record expenses
Create expenses for project fixed fees and other types of expenses (by sum or unit), and attach receipts.
Manage time off
Record paid time off, holidays, sick leaves, and other types of absences, and track available days.
Import timesheet
Transfer all your past tracked time, clients, projects, tags, and team members to Clockify to get quick started.
Clockify Pricing
Upgrade your business with Clockify's paid plans.