Free time reporting system
Clockify's time reporting system lets managers quickly see how many work hours employees tracked weekly and monthly, and share the time data with other managers, clients, and departments (accounting, legal, HR, payroll).
Types of time reports
Summary time report
Break down all tracked work hours by project, user, and other criteria. Great for seeing how well your business is doing
Detailed time report
See time entries your team made and edit them directly to make reports clean. Great for exporting complete time data and open it as Excel spreadsheets.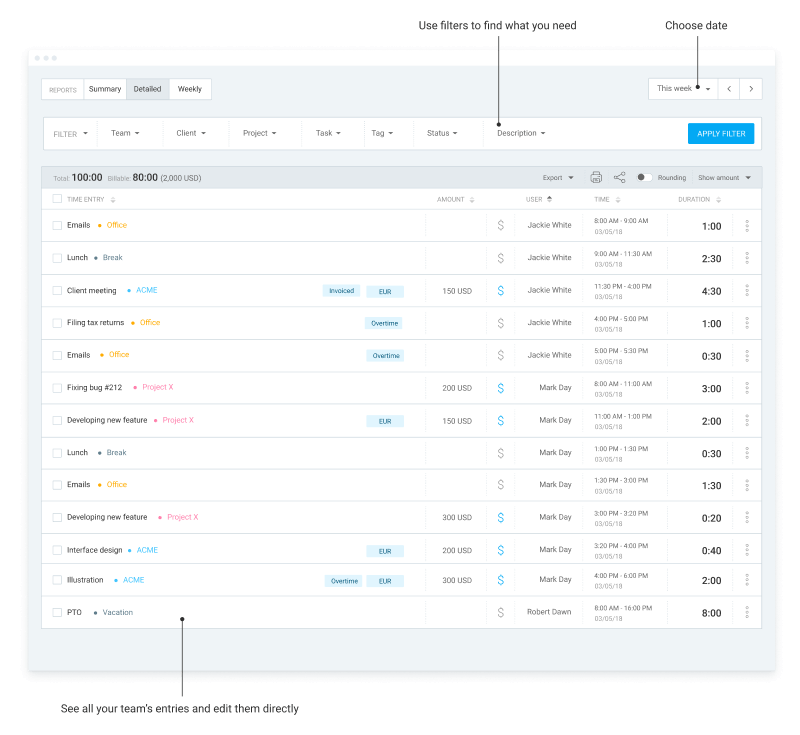 Weekly timesheet report
See all tracked time for each week, broken down by user and project. Great for getting a high level overview of your week.
PDF export
Download any report you want as a formatted PDF file and send it to others.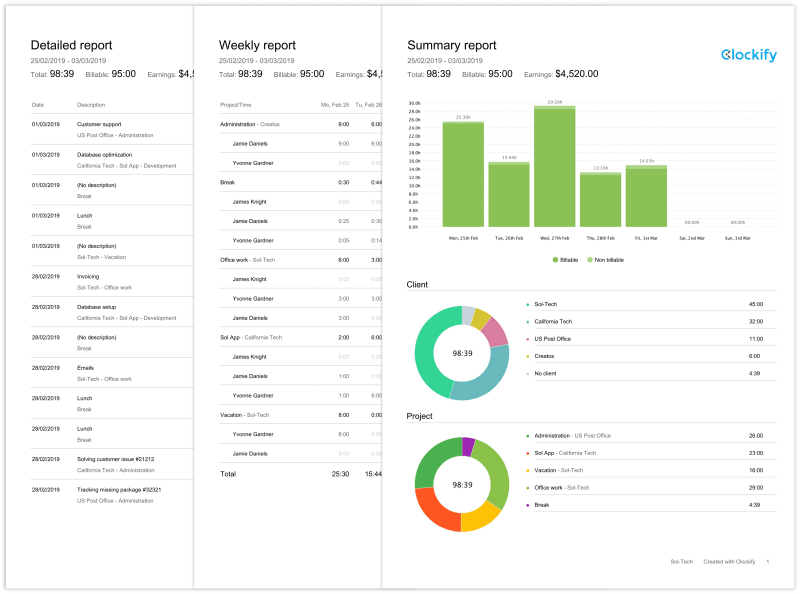 Download PDF samples: Summary • Detailed • Weekly
Spreadsheet export
Downlaod any report as Excel or CSV file to create custom pivot tables, arrange data as you see fit, or for arhive purposes.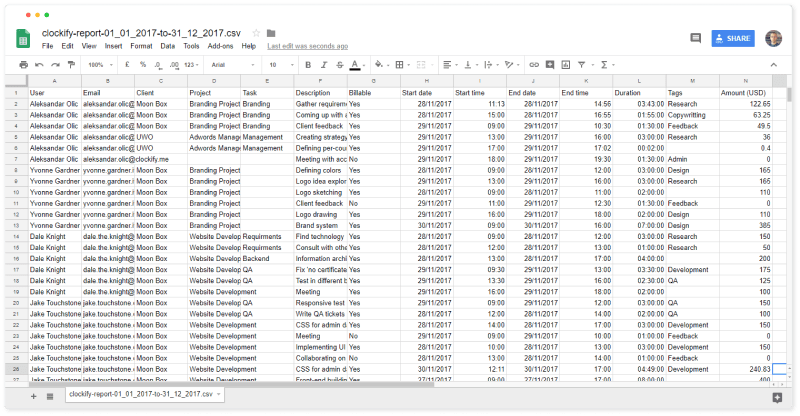 What you can do with hourly time reporting
See what your employees worked and how much each week and month
See how much money each activity brought
Calculate your real hourly rate and project profitability
See where you spend time so you can improve your productivity
Use time data for billing clients and payroll
Learn more about: Employee time tracking | Freelance time tracking
Other features
Filters
Get report for only certain projects, dates, etc.
Group and sort
Drill down into report data further.
Branded reports
Export reports with your company's logo.
Bookmark reports
Bookmark most used reports for quick access.
Share reports
Share view-only link with clients
Project status
Set estimates and analyze estimated vs tracked time.
Dashboard
See how productive you were each day.
Time rounding
Round time in reports to nearest time intervals.
Billable rates
See how much money you've earned.