Best Project Time Tracker
Clockify is the most popular project time tracker. Track billable hours, create invoices, and analyze client profitability.
4.7 (4,492 reviews)
Project tracking & billing features
Track billable and non-billable time
Employees can track time using an online timer, or enter how much they've worked manually on each project and task in a timesheet at the end of the day. You can maximize your revenue and bill clients for every work minute by making sure you log every call, e-mail, and meeting.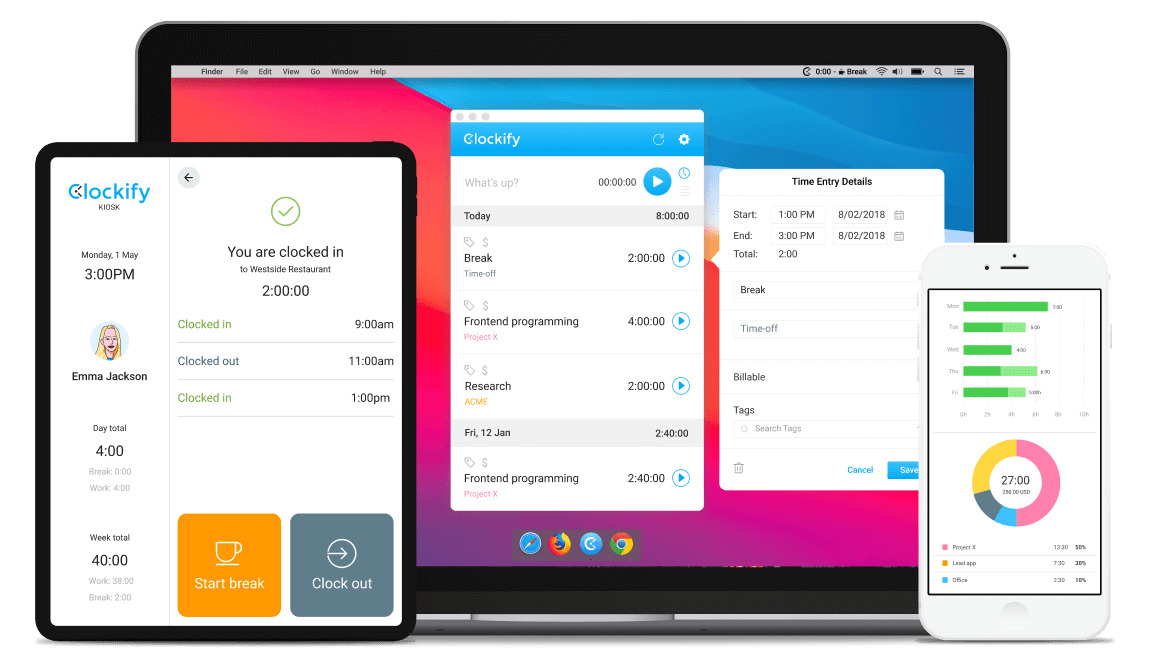 Manage projects and monitor progress
Create tasks and assign people to them so they can track time against them. Estimate how long each task should take and visually analyze everyone's progress in the Dashboard.
Forecast project progress
Visualize how your project is progressing, and predict project performance. Add time and budget estimates and make predictions based on tracked and scheduled tasks.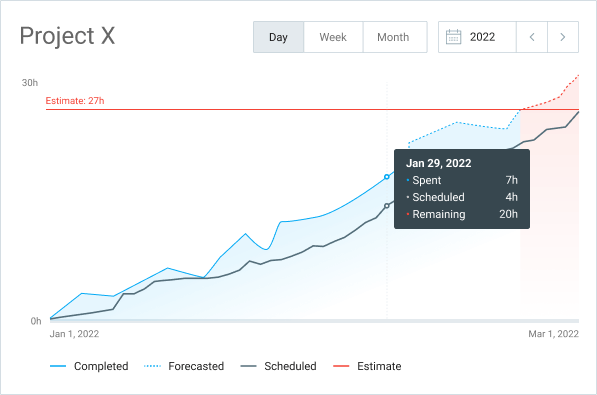 Track project profitability
Run a report to break down all the tracked time and group it by project and client. See how much of it is billable and how much you've earned that week or month based on your hourly rates and recorded expenses.
How to track billable hours on projects
Step 2
Set up projects
Create projects, categorize them by clients, and create tasks. Then, all your employees have to do is choose a project/task (and provide a brief optional description of what they're doing) and start the timer.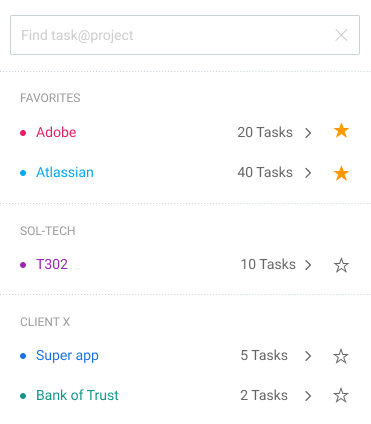 Step 3
Invite your team
You can have an unlimited number of users (developers, designers, managers, clients).
Step 4
Track time
Your team can track time using a timer or enter their time manually. They can track time in the browser, or via desktop and mobile apps. Desktop apps come with useful features like reminders, idle detection, and more.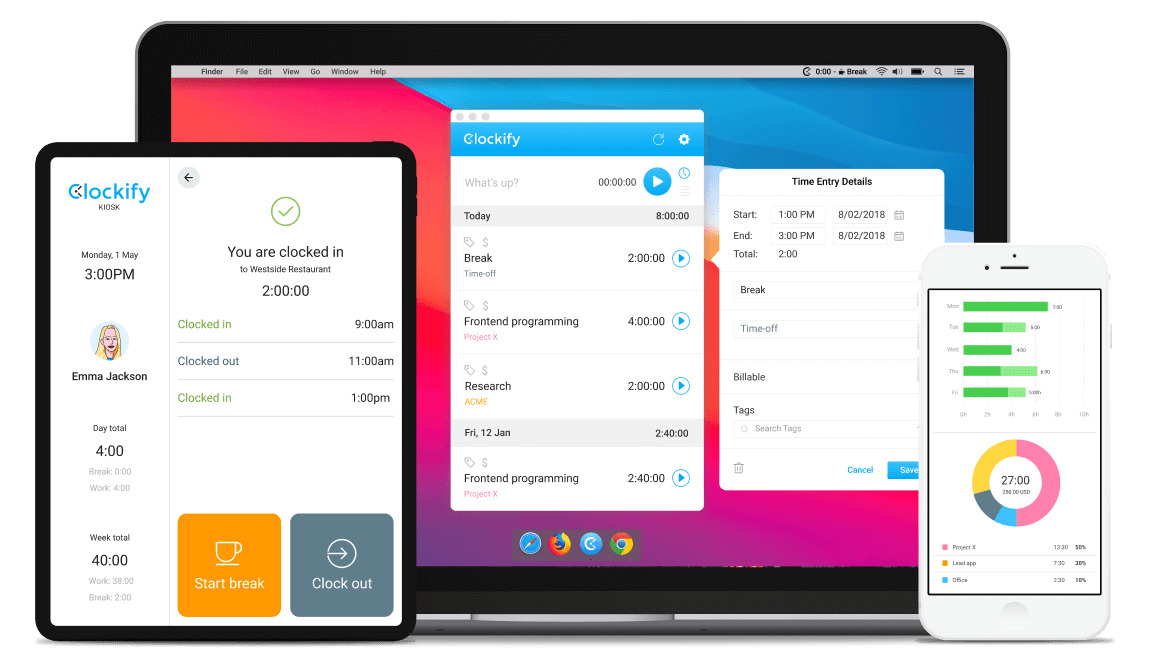 Step 5
Track time inside other apps
Install Chrome, Firefox, and Edge extensions and a timer button will appear in your favorite web apps so you can track time more easily (Trello, Asana, Todoist, etc.).



Step 6
Set hourly rates
Set hourly rates for each employee and project. All your team has to do is track time and make sure time entries are marked as billable — Clockify will automatically calculate the billable amounts in reports and do the heavy-lifting itself.
Step 7
Schedule work
Add projects and define milestones on a timeline.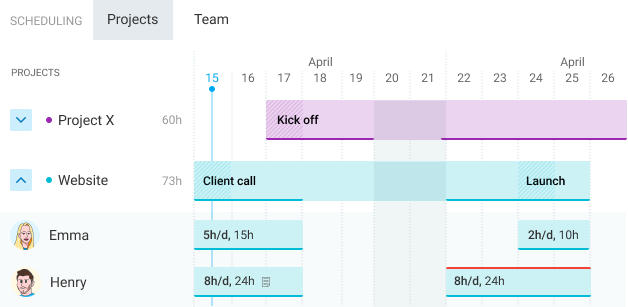 Step 8
Track progress on projects
Set estimates for tasks and projects, and later compare estimated vs tracked time and get notifications when a project goes over budget.
Step 9
Record expenses
Create expenses for project fixed fees and other types of expenses (by sum or unit), and attach receipts. Use Clockify as a money tracker app and make easier tracking time and expenses of your business.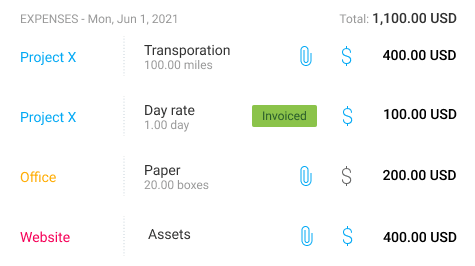 Step 10
Export reports
You can run an online report and break down time tracking data however you need. When the time comes, export the report as PDF, Excel, or CSV, or share a link to the report with your client.
Download report samples: PDF • CSV • Excel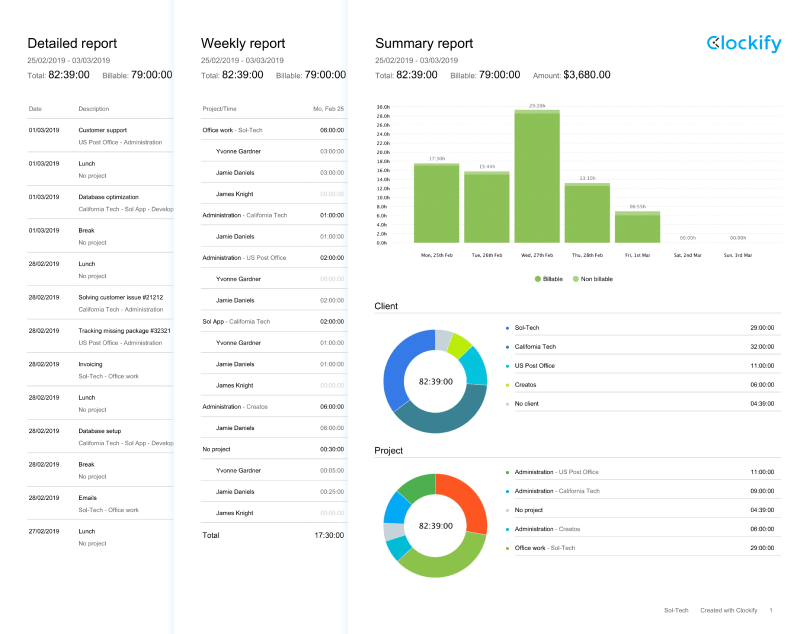 Step 11
Invoice billable time
Create invoices from your billable hours in just a few clicks.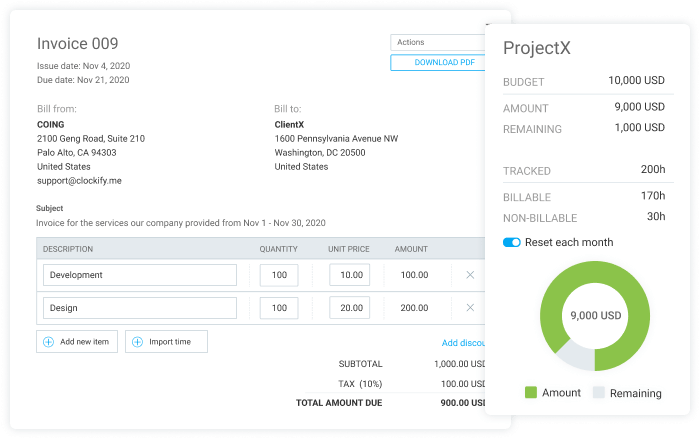 Clockify Pricing
Upgrade your business with Clockify's paid plans.