The Best
Clockify's is a powerful tool that empowers teams to effectively manage their projects, optimize time usage, and achieve greater productivity.
4.7 (4,492 reviews)
Project tracking features
Track project time
Employees can track time using an online timer, or enter how much they've worked manually on each project and task in a timesheet.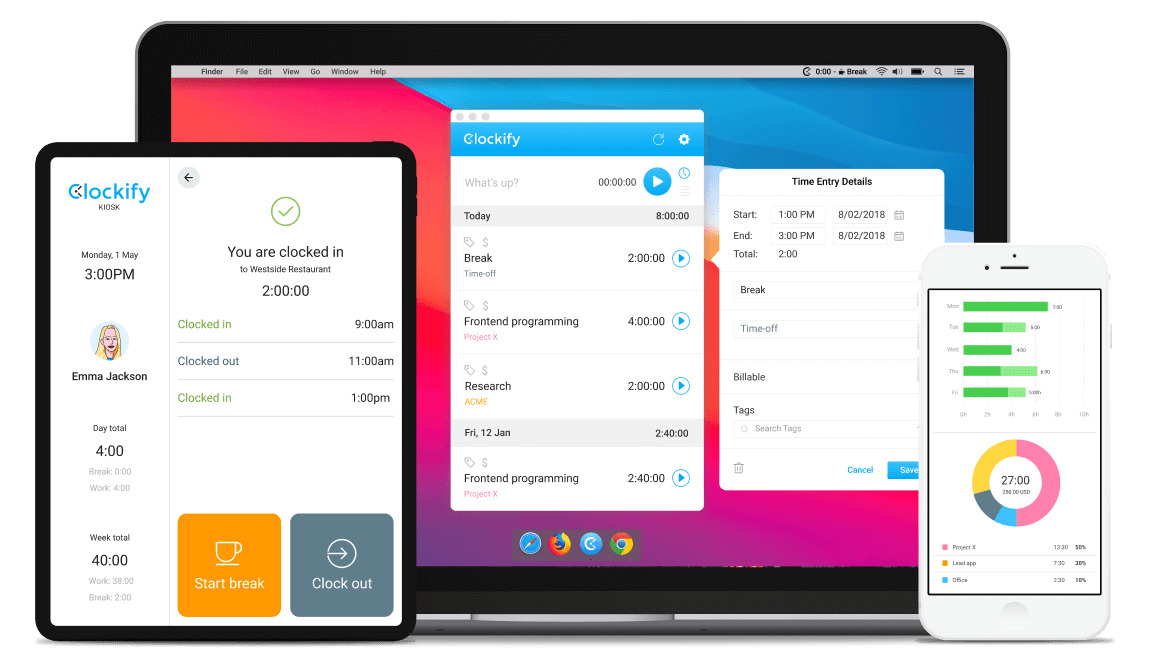 Monitor status
Create tasks, define budget, and assign people to them so they can track time against them.
Forecast progress
Visualize how your project is progressing and predict project performance.
Manage time off
Allow employees to request time off and track their vacation balance.
Schedule projects
Plan resources for future projects and milestones, and create assignments for employees.
How to track projects
Step 2
Set up projects
Create projects, categorize them by clients, and create tasks. Then, all your employees have to do is choose a project/task (and provide a brief optional description of what they're doing) and start the timer.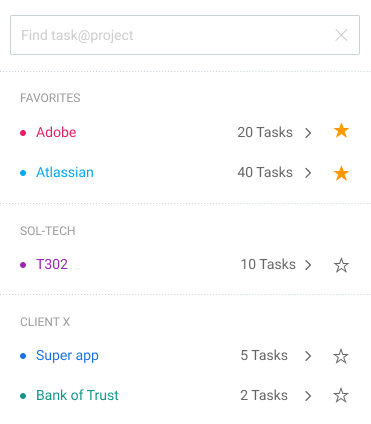 Step 3
Invite your team
You can have an unlimited number of users (developers, designers, managers, clients).
Step 4
Track time
Your team can track time using a timer or enter their time manually. They can track time in the browser, or via desktop and mobile apps.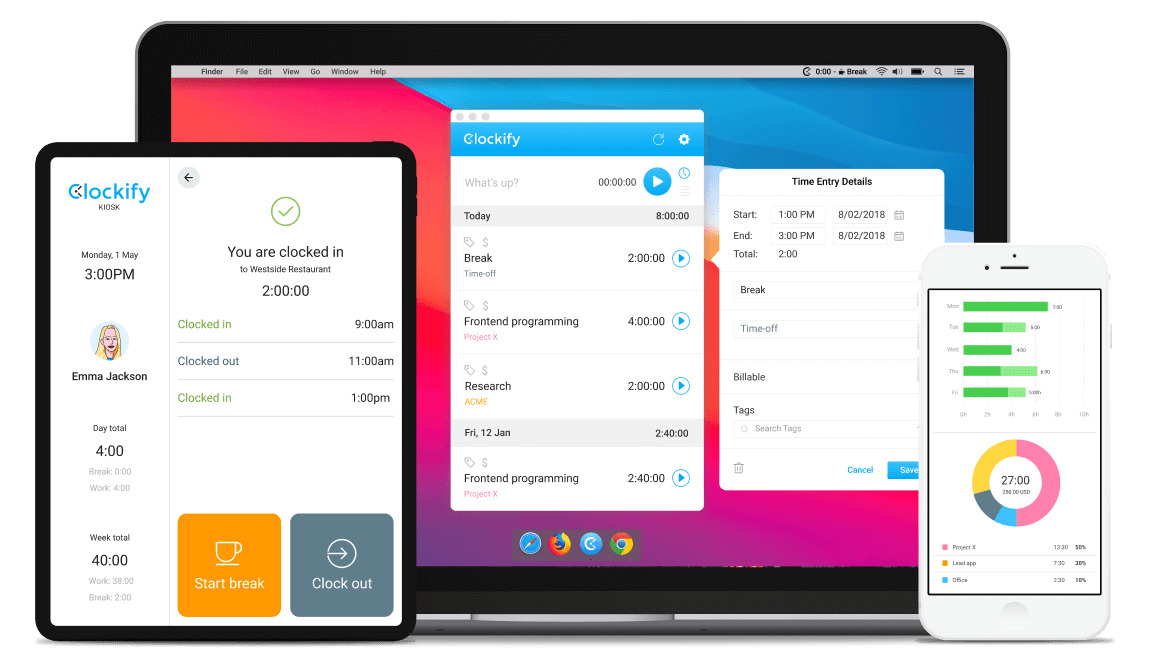 Step 5
Track time inside other apps
Install Chrome, Firefox, and Edge extensions and a timer button will appear in your favorite project management apps (Trello, Asana, Plaky, etc.).


Step 6
Schedule work
Add projects and define milestones on a timeline.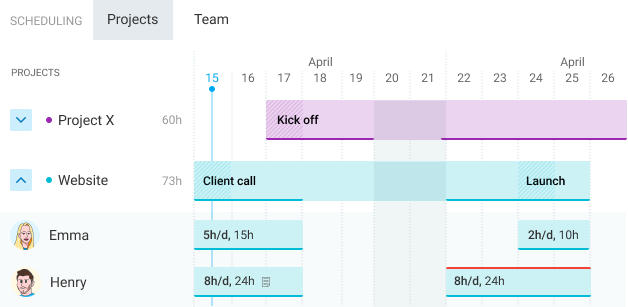 Step 7
Track progress on projects
Set estimates for tasks and projects, and later compare estimated vs tracked time and get notifications when a project goes over budget.
Clockify Pricing
Upgrade your business with Clockify's paid plans.