The Best Hubstaff Alternative
Clockify is the best Hubstaff alternative that lets you and your team track how much billable time you spend across projects.
4.7 (4,492 reviews)
Clockify vs Hubstaff
Pay less than for Hubstaff and get more options in Clockify.
| | | |
| --- | --- | --- |
| Price (per user) | from $3.99 | from $5.83 |
| Timer, Timesheet, Calendar | ✓ | ✓ |
| Kiosk | ✓ | |
| Apps (mobile, desktop) | ✓ | ✓ |
| Integrations | ✓ | ✓ |
| Reports | ✓ | ✓ |
| Budgets | ✓ | ✓ |
| Hourly rates | ✓ | ✓ |
| Approvals | ✓ | ✓ |
| Custom fields | ✓ | |
| Time off | ✓ | ✓ |
| Expenses | ✓ | ✓ |
| Invoicing | ✓ | ✓ |
| Scheduling | ✓ | ✓ |
| Screenshots | ✓ | ✓ |
| GPS tracking | ✓ | ✓ |
| Payments | | ✓ |
How Clockify works
Step 2
Set up projects
Create projects, categorize them by clients, and create tasks on projects. Then, all you have to do is choose a project/task, write an optional description of what you're doing, and start the timer.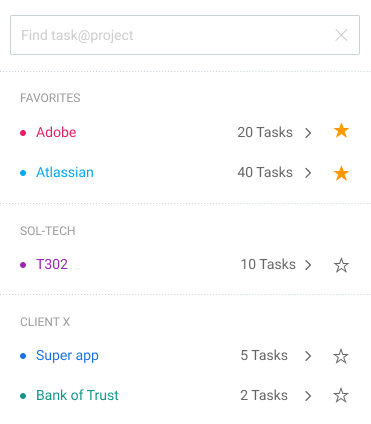 Step 3
Track time
Track time you spend on activities with a single click using a timer or timesheet. You can track time form anywhere (web, iOS, Android, Mac, Windows, Linux). Desktop app comes packed with useful time tracking features like reminders, idle detection, and more.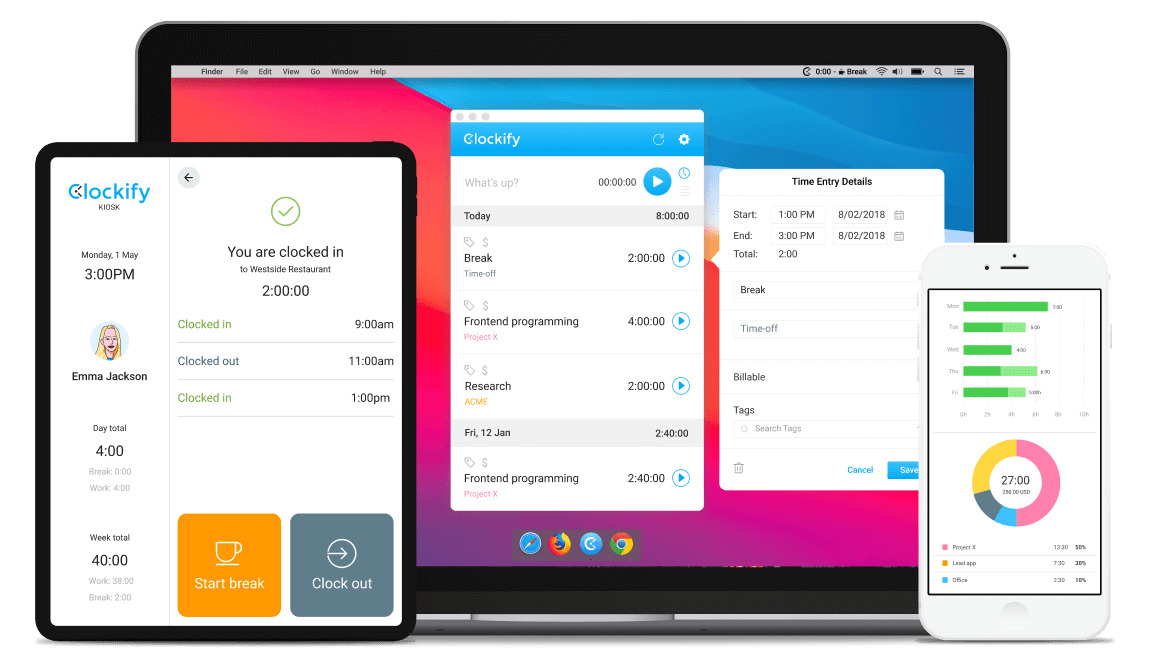 Step 4
Set hourly rates
Set hourly rate for each employee and project. All your team has to do is mark their time entries as billable and Clockify will automatically calculate the billable amount.
Step 5
Run reports
You can run an online report and break down billable data however you need, and later export as PDF, Excel, or CSV, or share a link to the live report with your client.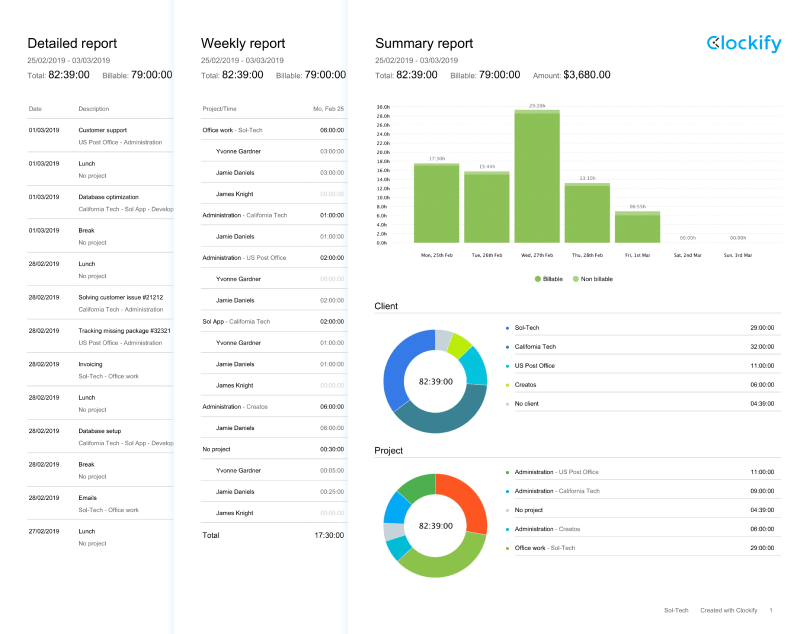 Step 6
Record expenses
Create expenses for project fixed fees and other types of expenses (by sum or unit), and attach receipts.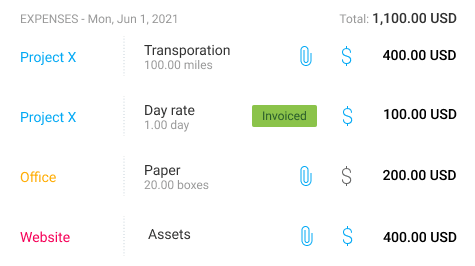 Step 7
Set budget and create invoice
Set fixed fee projects (in time or money), choose if it resets each month, and later create invoices for all your worked billable hours and expenses.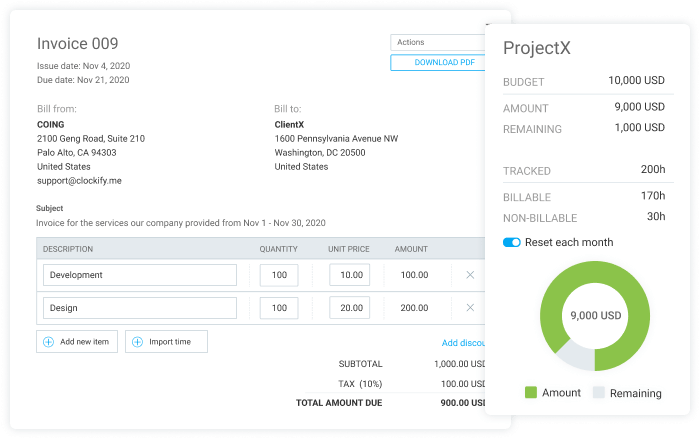 Step 8
See locations
See visited client sites and location of your mobile workforce while they're on the clock.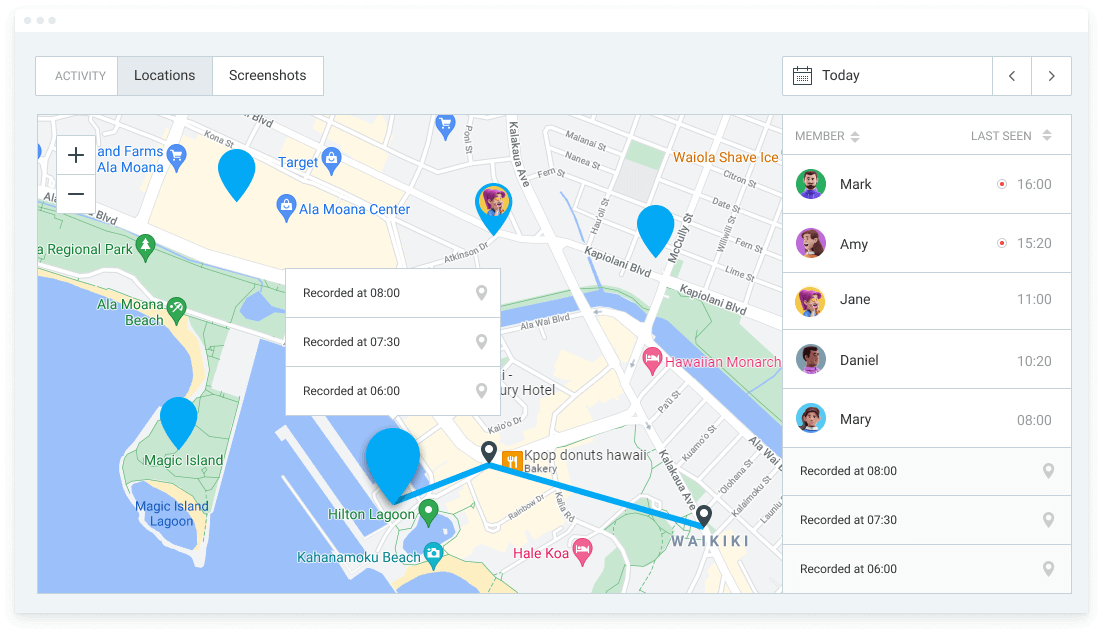 Step 9
Review screenshots
See what you and your team worked on while you were on the clock.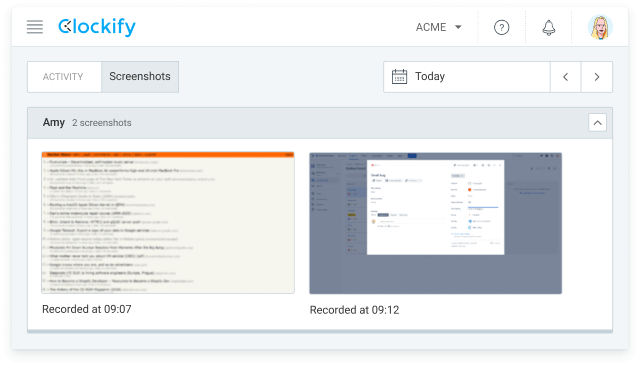 Clockify features
Insanely simple time tracking
You and your team can track time using a timer or manually enter how much you've worked at the end of the day in a timesheet. You can access Clockify just like Hubstaff - via web or one of the apps.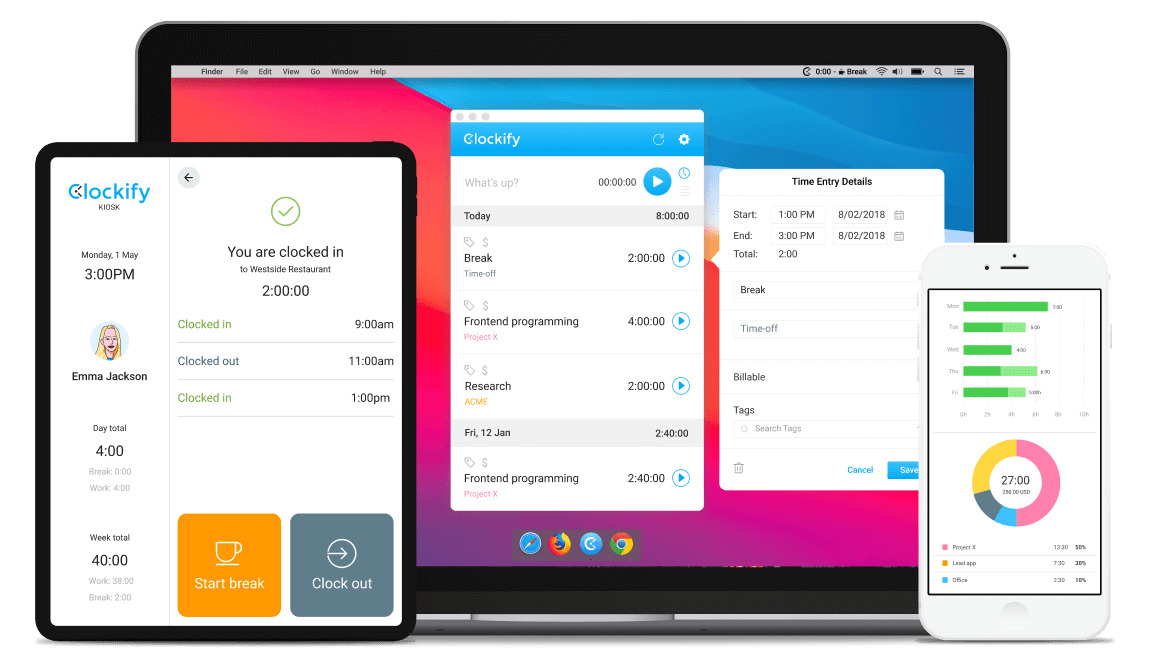 Flexible and robust reports
Clockify's advanced time reports will help you see where you and your team spend time, and how much you need to bill clients.
Manage projects and tasks
Clockify lets you track time on projects. Set up projects, assign tasks to employees, estimate project hours, and visually monitor work progress.
Shedule projects and workforce
Plan projects on a timeline and assign work to your employees, while keeping in check that no one works too much or too little.
Billing and invoicing
Set hourly rates for projects and team members, compare costs vs profit, record expenses, and invoice billable time and expenses.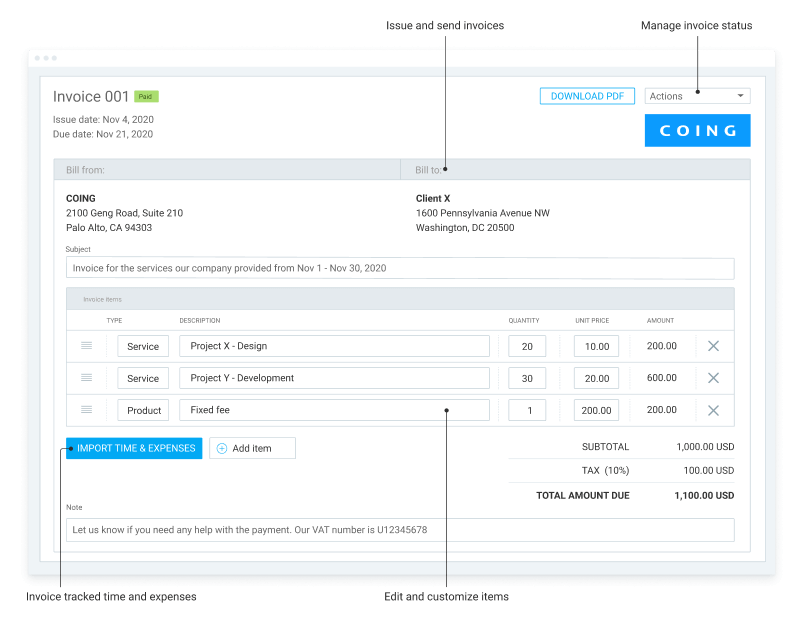 Import data from Hubstaff
Transfer all your past tracked time, clients, projects, tags, and team members to Clockify and continue tracking time in the simplest way possible.
Clockify Pricing
Upgrade your business with Clockify's paid plans.