Introduction to Clockify
Clockify is the only free time tracking software on the market. It's so simple that you and your team can track work time with one click.
Time tracker #
Everything in Clockify revolves around time entries. You track time you spend working on things and then analyze workweeks in reports. Clockify also lets you invite others, so you can track and analyze time together.
There are several ways you can create time entries in Clockify:
Using timer, as you work
When you start working, type what you're working on and start a timer. When you finish, stop the timer and the time entry gets added automatically to your timesheet.
Add time manually, after you've finished
If you don't want to bother with the timer (or you forgot to start it), you can manually add time entries after the fact. Simply type what you worked on, choose start and/or duration, and add the time entry. You can also create entries via Calendar.
Add via auto tracker
If you need precision but forget to start and stop the timer, enable the auto tracker. Then, at the end of the day, go through all the recorded activities (e.g. apps and websites you used) and create time entries from them.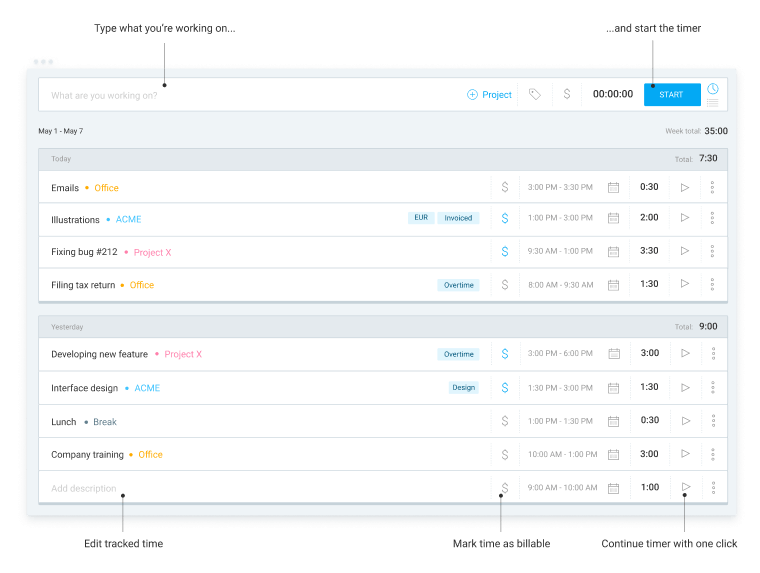 Timesheet #
Log time manually by day and activity (you first have to enable it in Settings).
Kiosk #
Set up a time clock kiosk so people can clock in with their PIN code (you first have to enable it in Settings).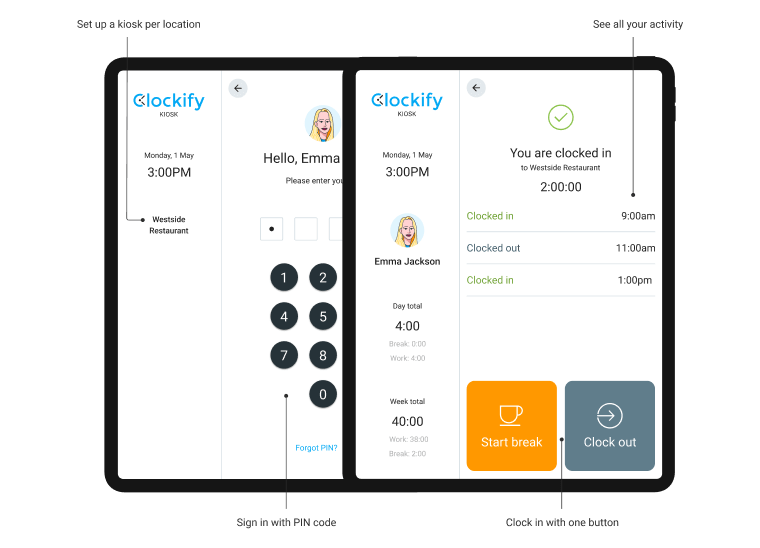 Calendar #
See how your day looks like, find gaps, and directly edit and add time.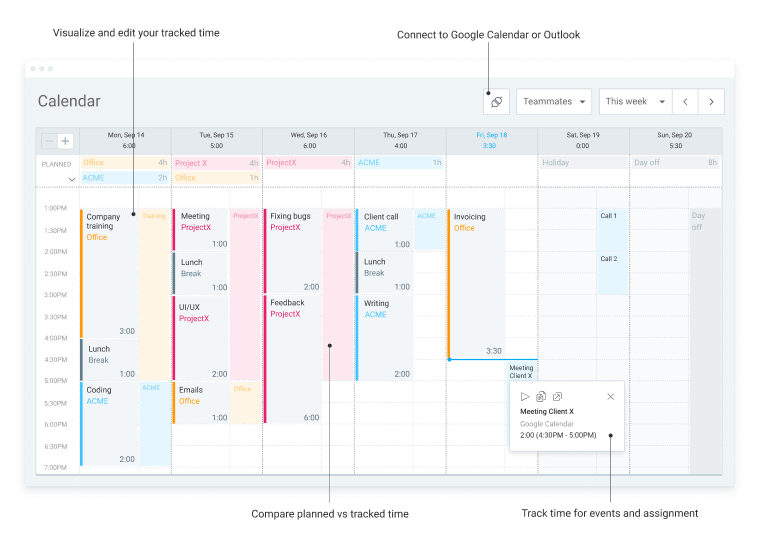 Dashboard #
Once you have some time entries, visit Dashboard to see how productive you are and where you spend most of your time.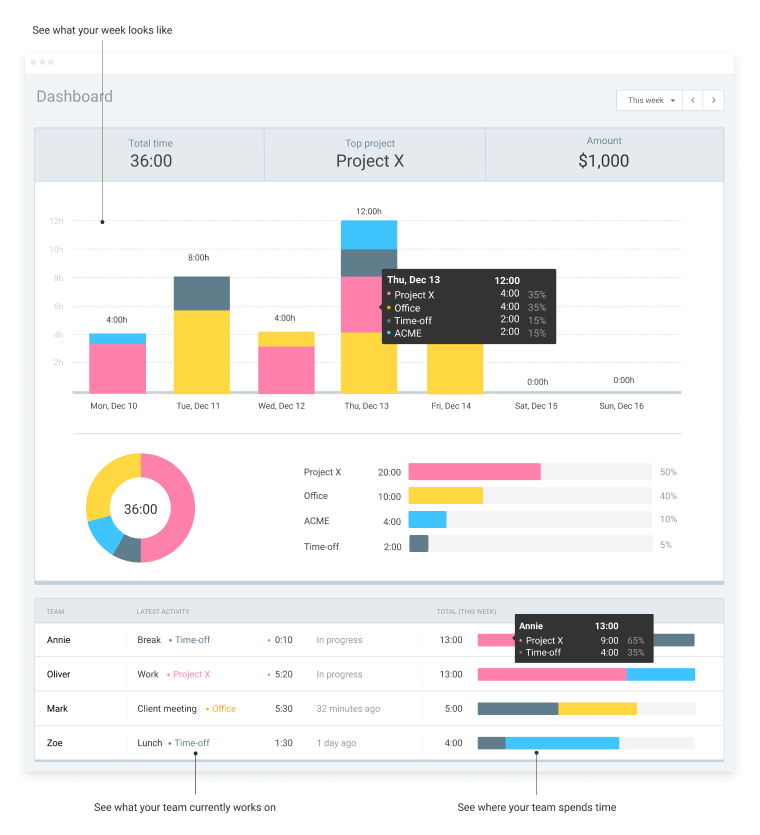 Reports #
There are several types of reports in Clockify: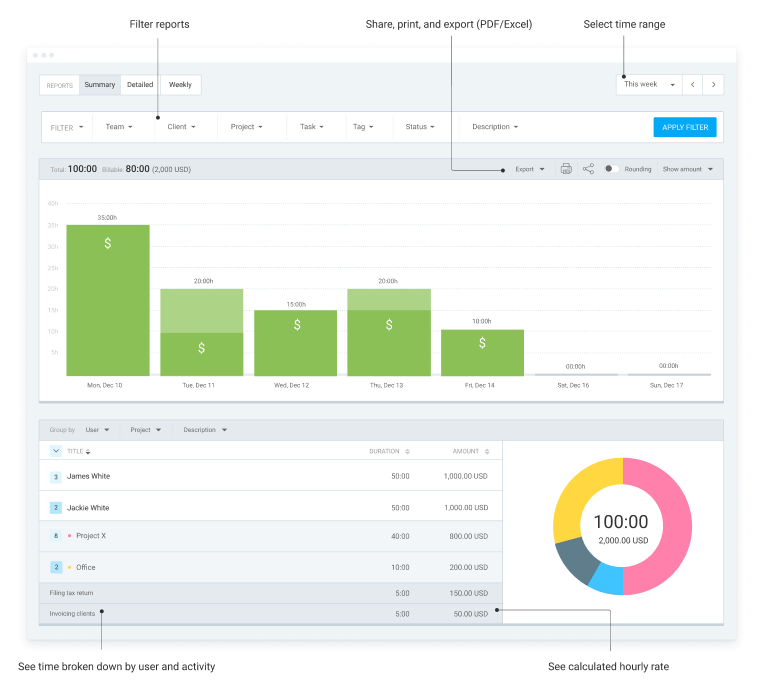 Projects #
Set up projects, tasks, assignees, project rates, and add estimates or project budget to track progress.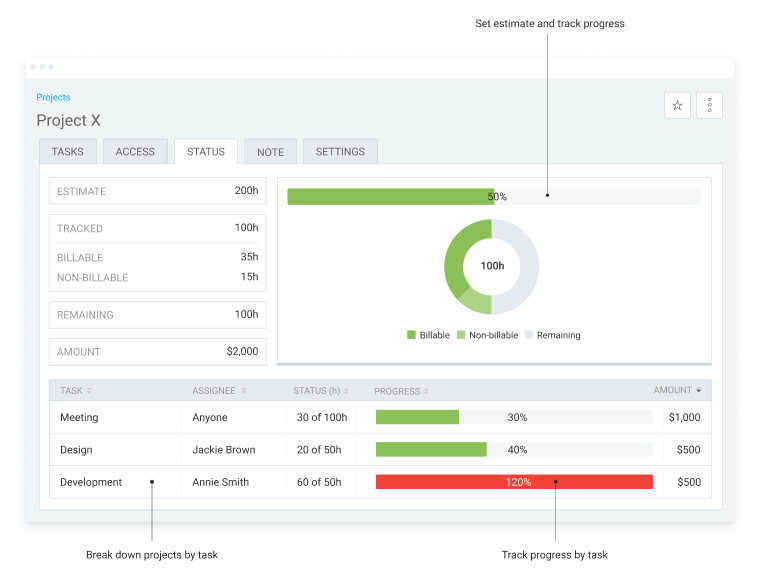 Team #
Invite new members, define hourly rates for each member, give roles, and manage groups.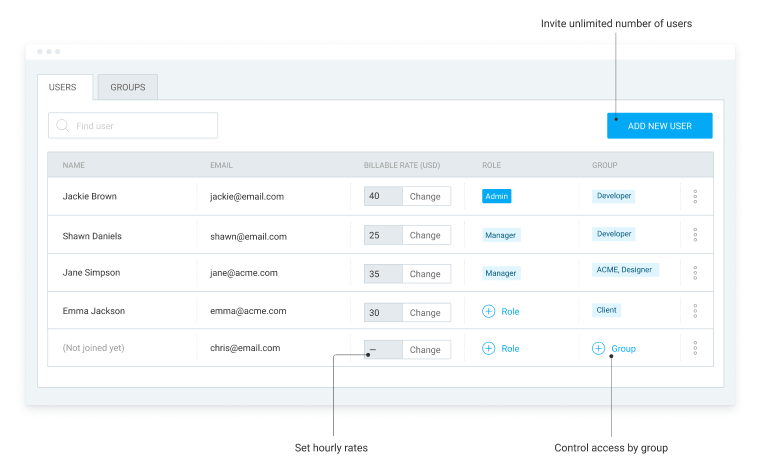 Time off #
Create time off policies, give members days or hours, and let submit leave requests for approval.
Schedule #
Plan projects and milestones, give assignments, publish schedule, and see who's available.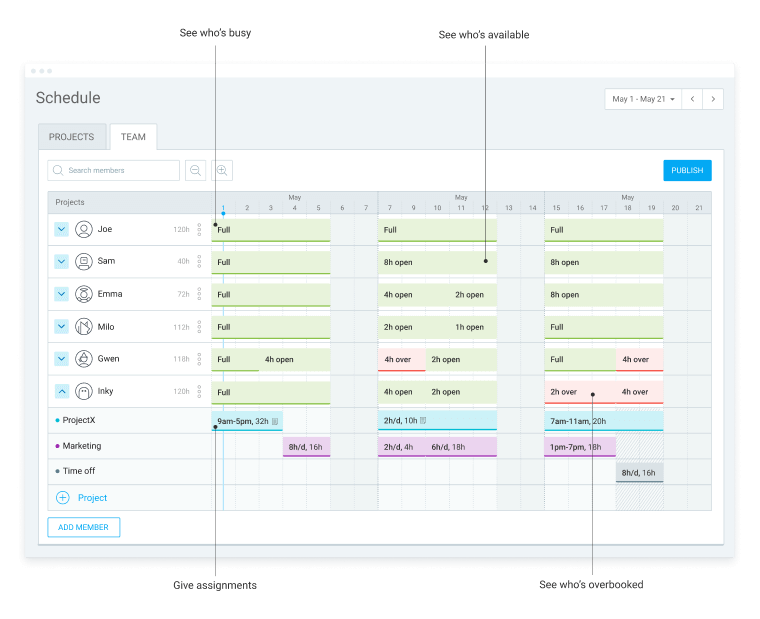 Approval #
Allow people to submit their weekly timesheet for manager's approval.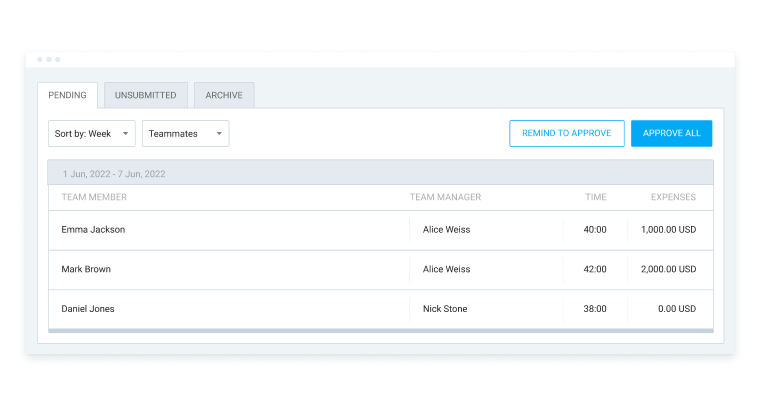 Expenses #
Record expenses (by sum or unit), attach receipts, include expenses in project budget, approve with timesheets, and export all in reports.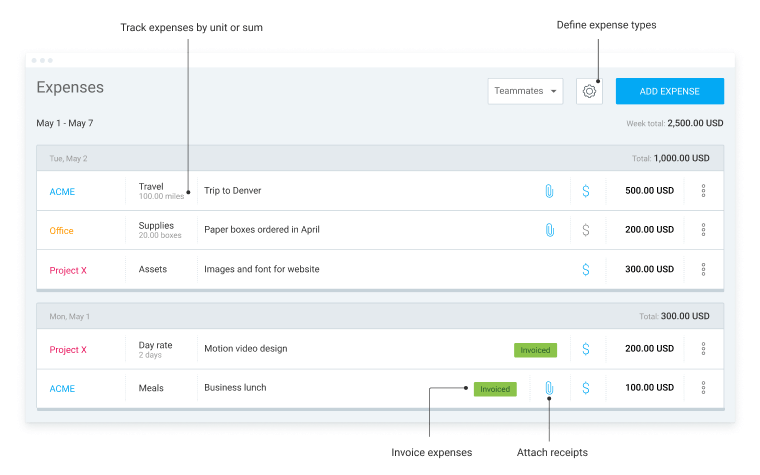 Invoices #
Create invoices based on tracked time and expenses, and send them to clients.