Scheduling
Plan shifts and resources, and schedule who works on what.
Views
See all assignments on a timeline from different perspectives.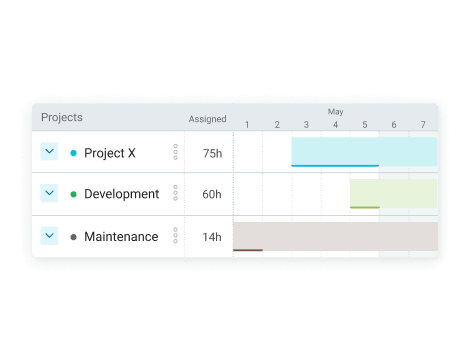 Project Timeline
Plan projects and work on a timeline.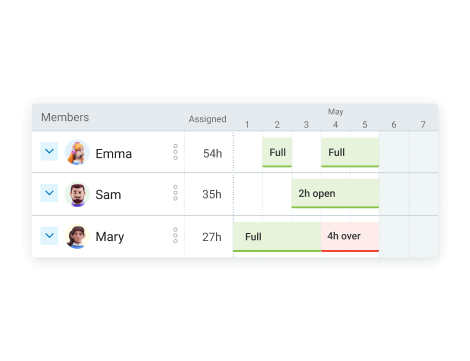 Team Capacity
Visualize utilization and work on a timeline.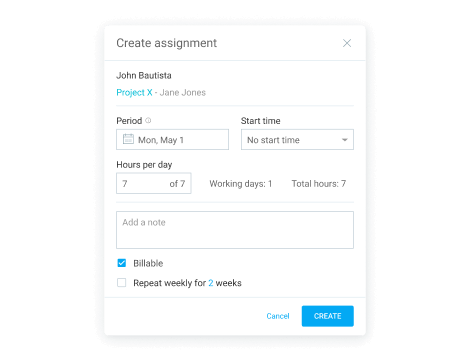 Assignments
Plan who works on what, when, and how long.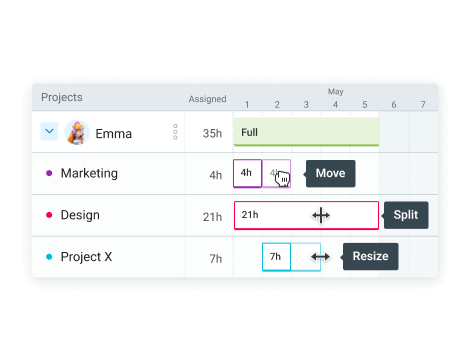 Edit
Visually edit via drag and drop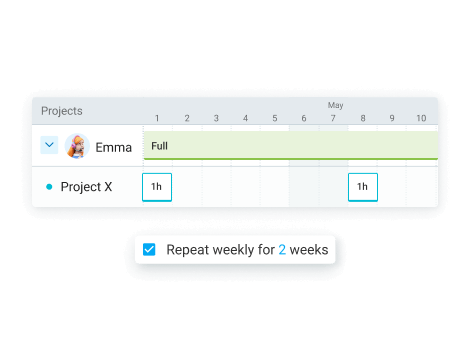 Repeat weekly
Create recurring weekly assignments.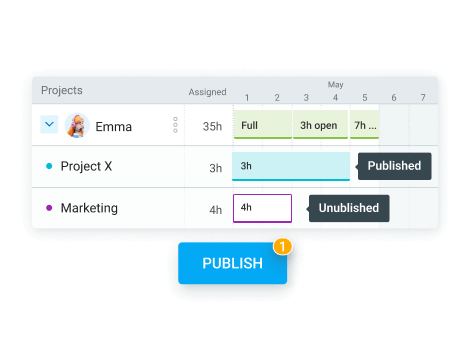 Publish
Allow team members to see their schedule.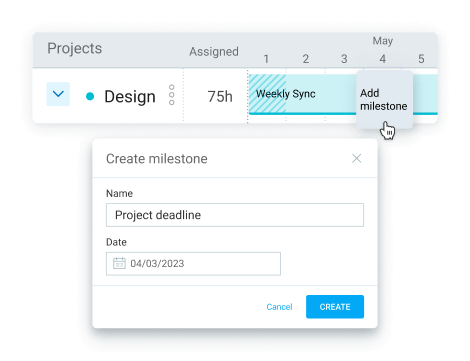 Milestones
Create project milestones for important events.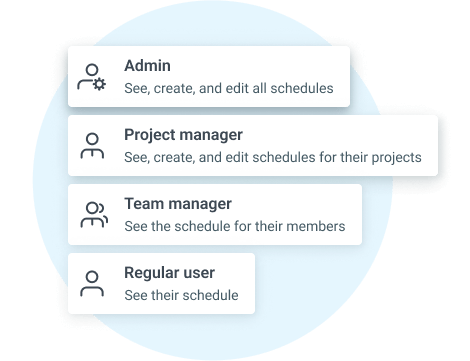 Manager role
Allow managers to plan and publish schedules.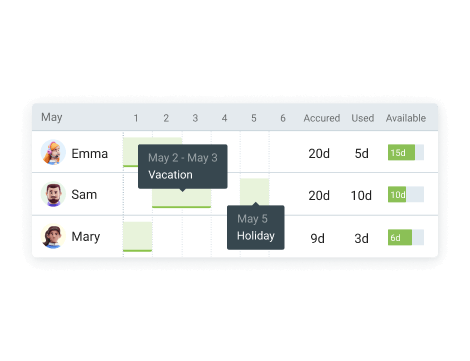 Time off
Request time off and see leaves in schedule.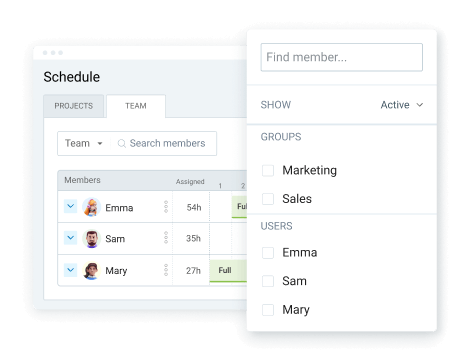 Filter
Choose whose assignments you wish to see.
Schedule for Employees
Allow people to see and track time based on their schedule.
Calendar
See all your assignments in a calendar.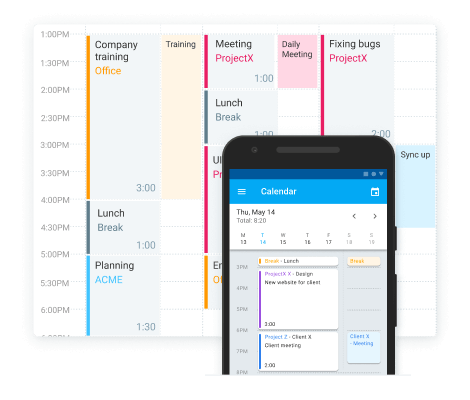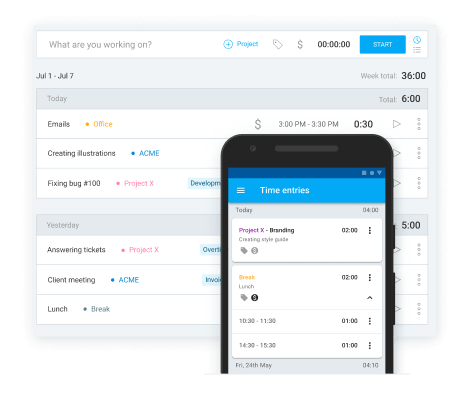 Timer
Track time on assignments via web or phone.
Assignments Report
Compare scheduled vs tracked time by team and activity.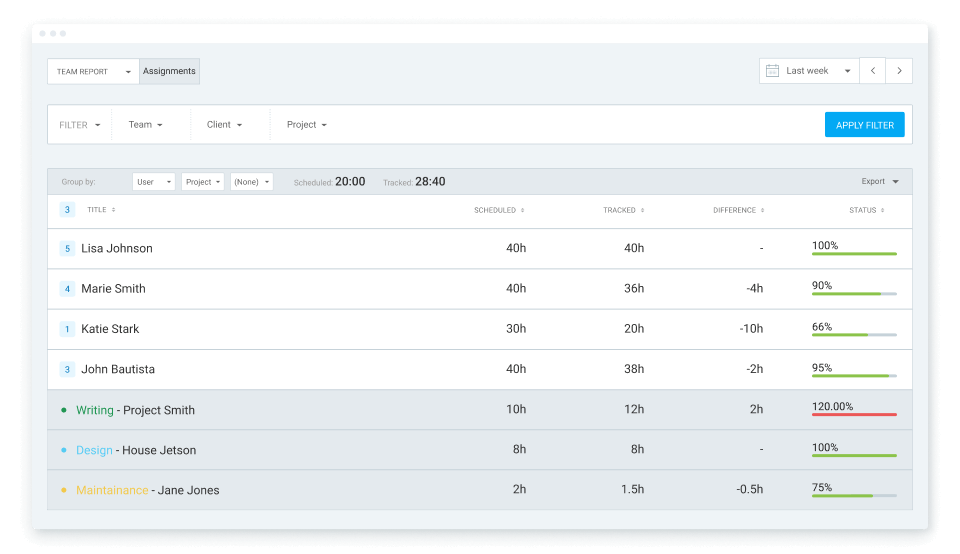 Forecasting
Visualize progress and predict future based on scheduled assignments.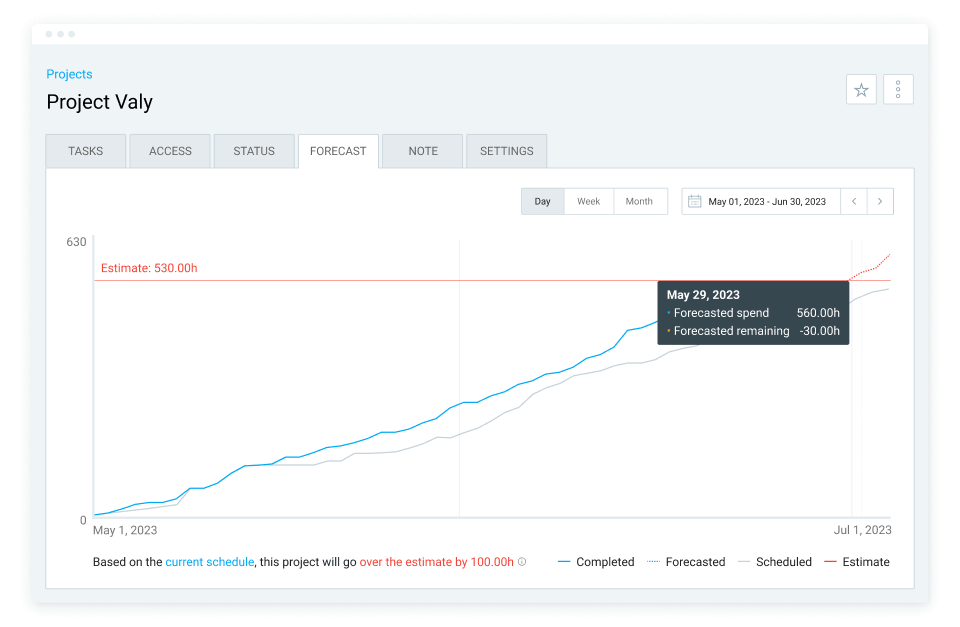 More features
Reports
Break time by project and user, and export data.
Expenses
Record project fees, mileage, and other expenses.
Budget
Set project estimates and budget, and track progress.
Timesheet
Enter time and activities in a weekly timesheet.
Progress
Track progress based on tracked and estimated time and budget.
Forecasting
Forecast project completion based on current schedule.