Calendar
Visualize your days and organize time.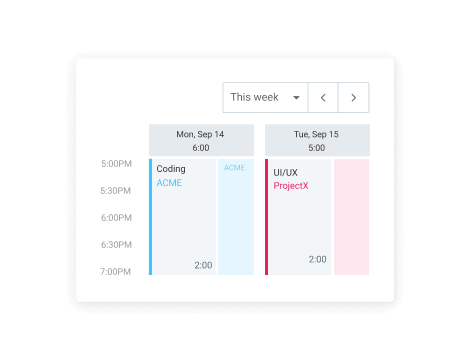 Timeline
View your days in time blocks.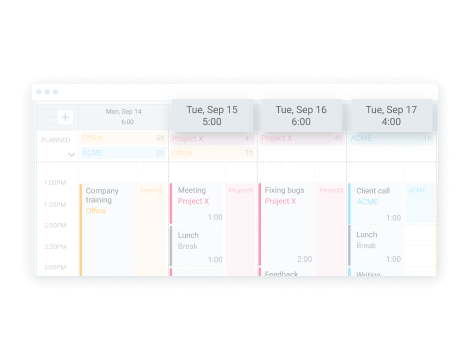 Total time
See the total tracked time across the week.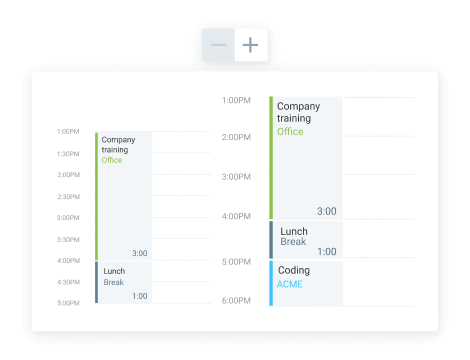 Zoom
View in 5, 15, 30, or 60-minute time blocks.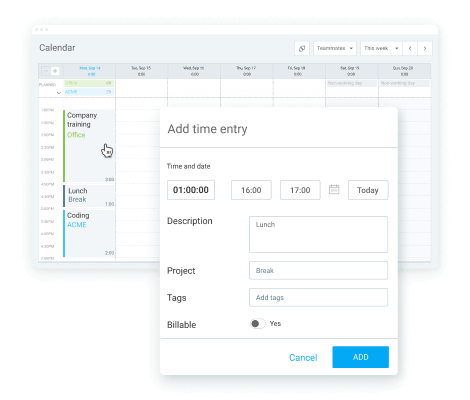 Add hours
Click to add or edit time blocks.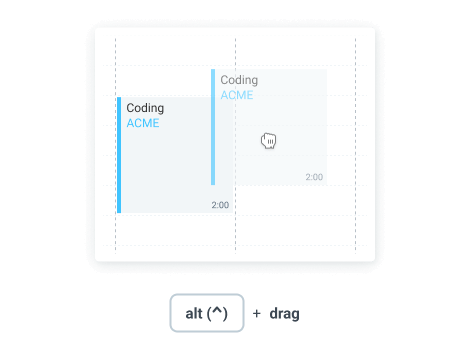 Duplicate
Quickly create an identical time block.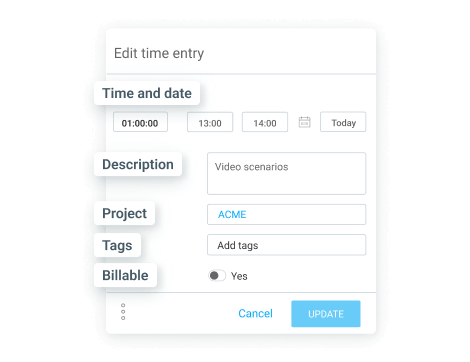 Details
Click on a time block to edit its details.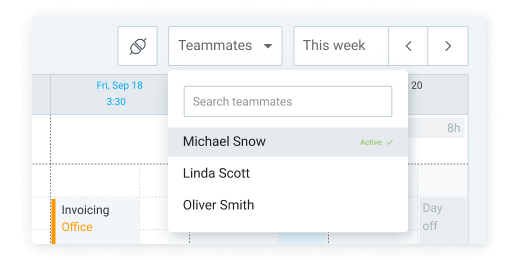 Team's calendar
Open and edit your members' calendars.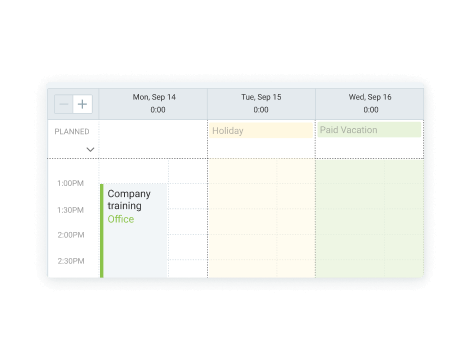 Time off
See upcoming holidays and vacations.
Plan activities
Schedule events and see assignments.
Calendar integration
Connect with Google or Outlook calendars to see planned events.
Compare what you had planned vs what you tracked.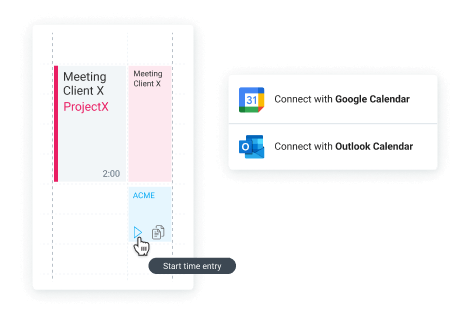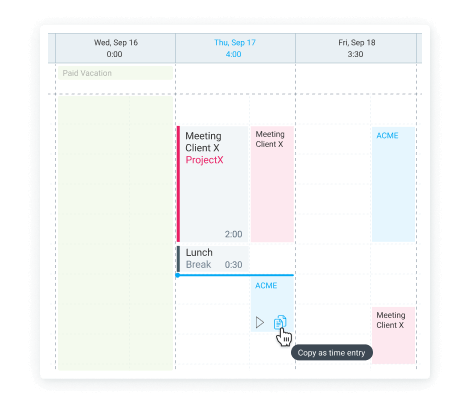 Schedule
See upcoming assignments and your scheduled tasks.
Start the timer on events, or convert them to time entries.
More features
Reports
Break down time for your daily, weekly and monthly activities.
Dashboard
Visualize progress and see how your team spends time.
Projects
Track project estimate and budget completition.
Rates
Add hourly rates and analyze where your billable hours go.
Timesheet
Log your weekly activities in less than a minute.
Progress
Visually track progress on projects and tasks.