Timesheet
Log your weekly activities in less than a minute.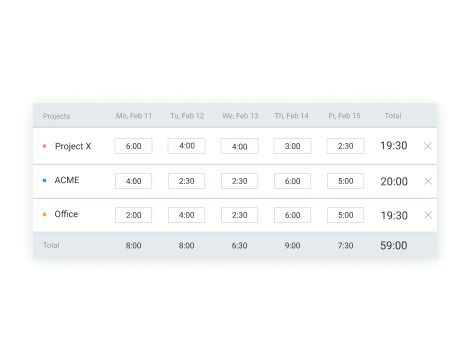 Activities
Categorize and log time you spend on different projects and tasks.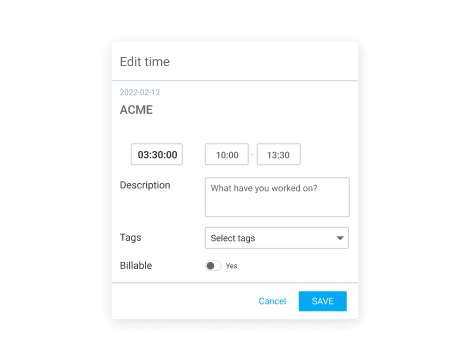 Add details
Add additional information, like notes, tags, and other custom information.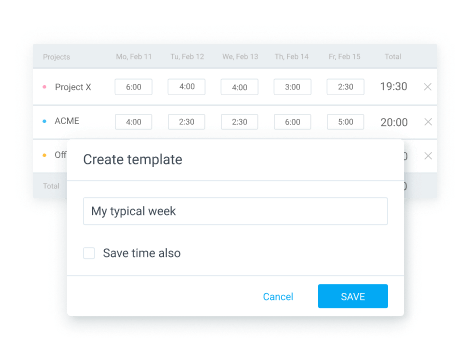 Templates
Quickly populate timesheet with your most common activities.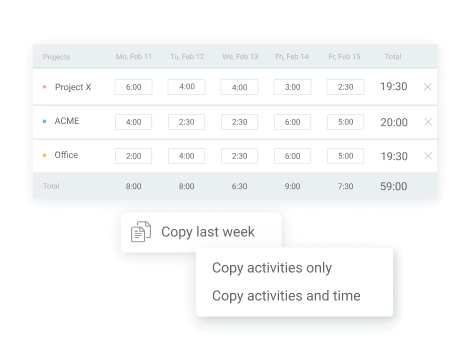 Copy week
Copy activities and time from previous timesheet.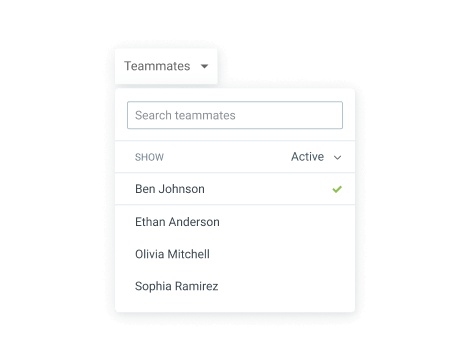 Team's timesheet
See and fill your team members' timesheet.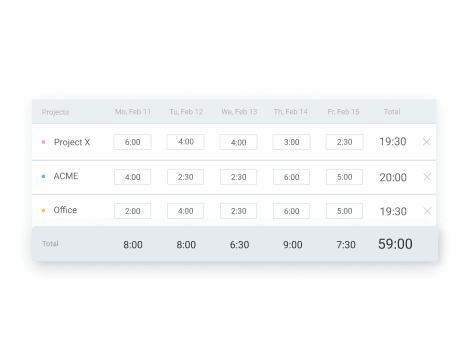 See totals
See how much time you've logged per day, week, and activity.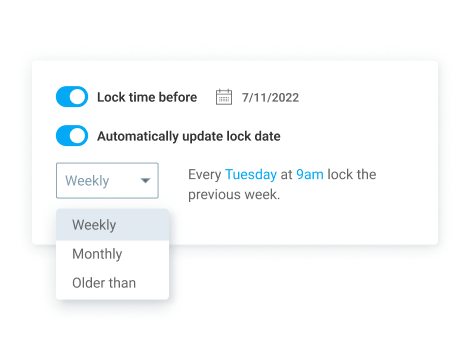 Lock timesheets
Prevent people from changing their timesheets by locking them daily or weekly.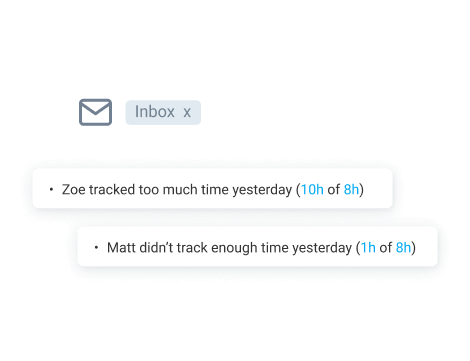 Tracking alerts
Get an email when someone logs too much or too little time.
Approve timesheets
Officialy approve timesheets before sending them to payroll.
Submit for approval
Submit timesheet for manager review and approval and prevent further changes.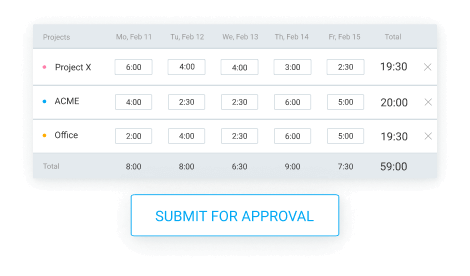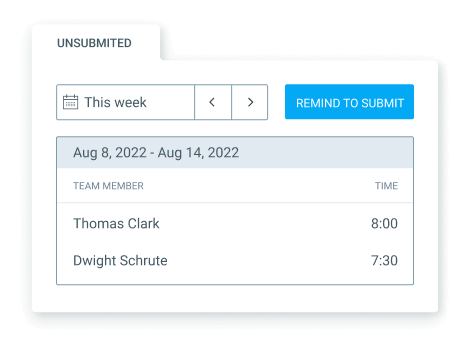 Unsubmitted timesheets
See who logged time but forgot to submit it for approval.
Automatic reminders
Log time
Remind people when they forget to log time.
Submit time
Remind people when they forget to submit timesheet for approval.
Approve time
Remind team managers to review their team's pending timesheets.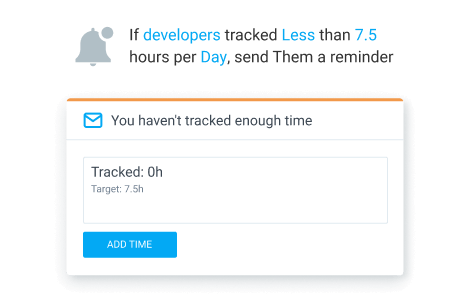 Audit trail
Have a written trace of all changes made to timesheets (who, when, what).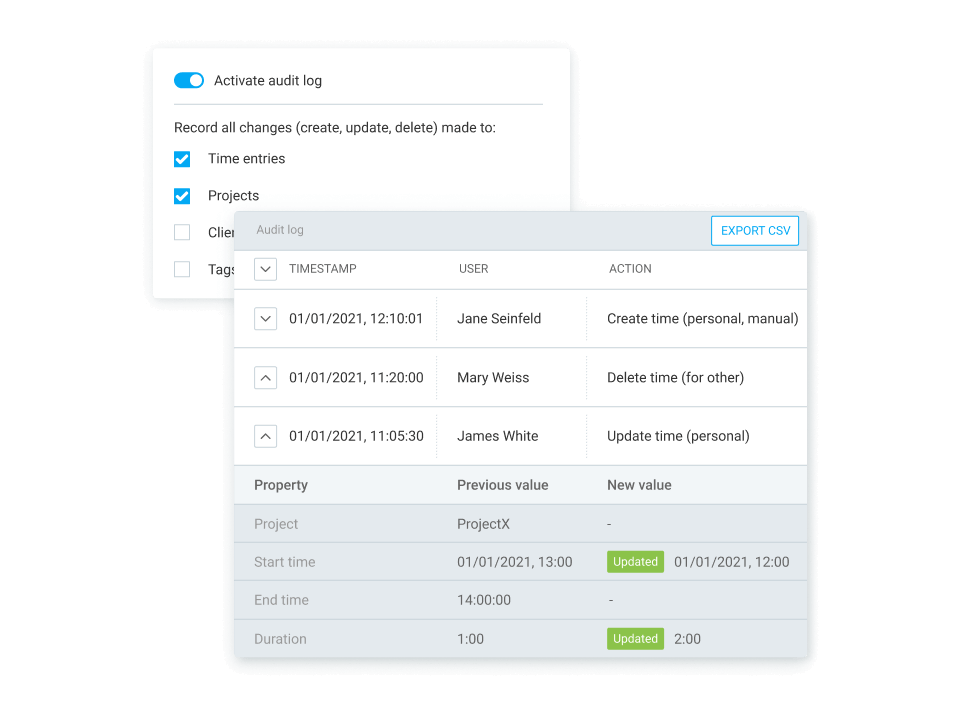 Offline mode
Log time via the mobile app, even if you're offline. Data will sync once you get online.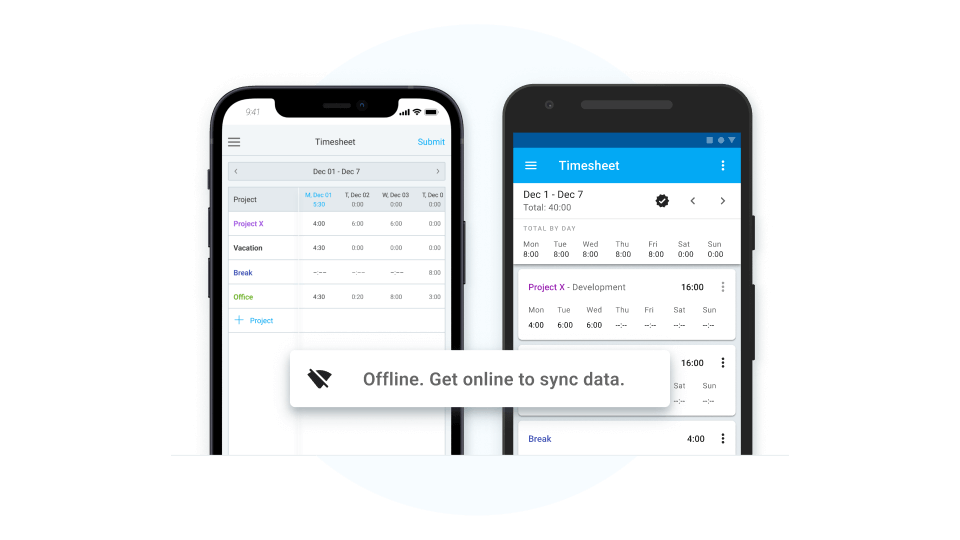 More features
Time off
See time off directly in your timesheet.
Mobile app
Fill timesheets from anywhere while on the go.
Kiosk
Clock in and out from a shared device.
Print
Print yours and your team's timesheets.
Export
Get all your data in Excel, CSV, and PDF.
QuickBooks integration
Send time to QuickBooks for accounting.
User fields
Add and export additional information.
Audit log
See all the changes made to timesheets in one place.
Costs
Enter hourly rates and see labor costs.