Auto tracker
Automatically track time you spend across apps and websites.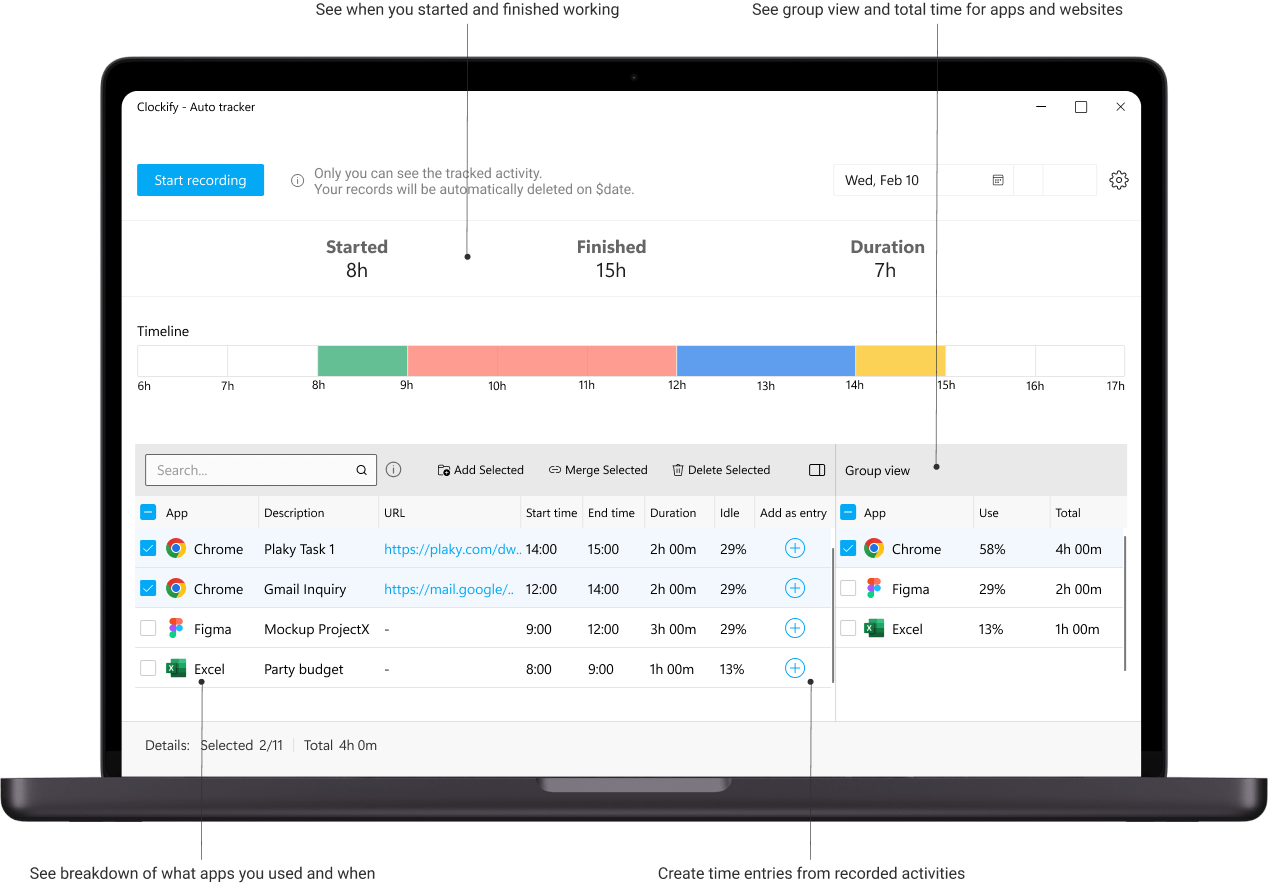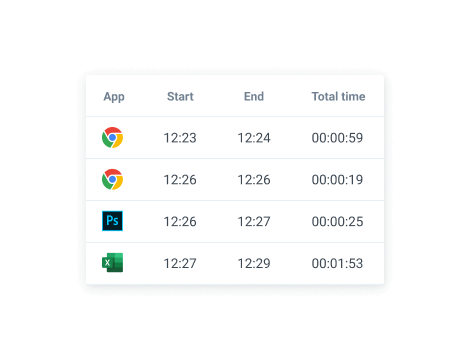 Summary
See when you started and stopped working.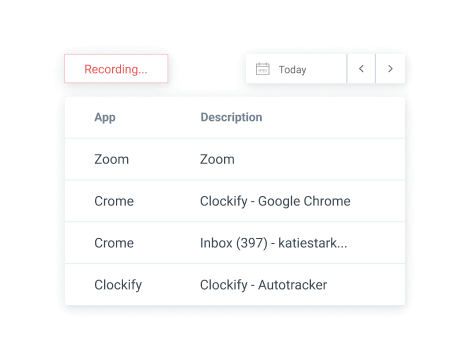 Record activities
See which apps and website you use.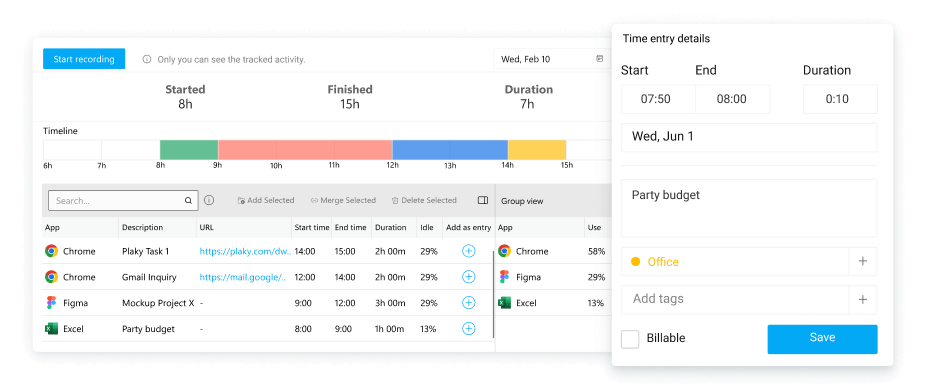 Convert to entries
Create time entries from recorded activities and run reports on them.

Complete privacy
Recorded activities are saved locally on your computer and only you can see them.
Timeline
See how your day looked like and find gaps when you were inactive.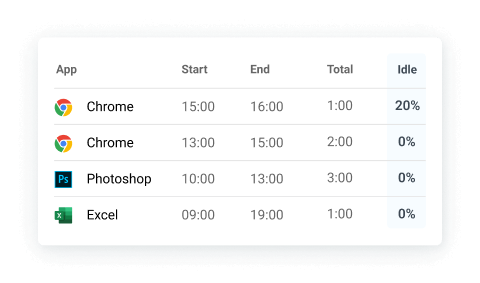 Idle time
See how active or inactive you were while using some program.
Settings
Don't track apps you use only for a few seconds.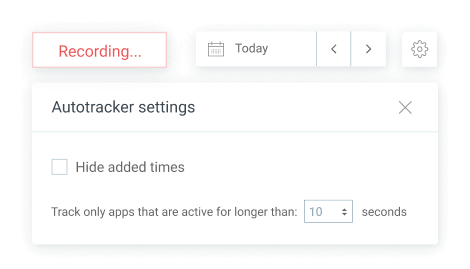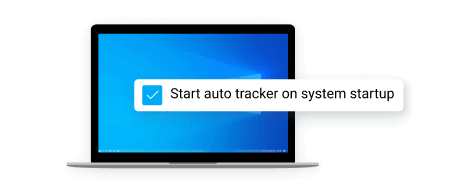 Auto start/stop
Start recording activities as soon as you turn on your computer.
Offline mode
Track your activities even when you're offline, and create time entries from them once you get online.

More features
Timer
Start and stop the timer manually as you work on tasks.
Screenshots
Take screenshots every 5 minutes to see what you've worked on.
Idle detection
Get notified when you're inactive while having a timer running.
Reports
Gain insights on your productivity and see where the time goes.
Dashboard
See what you and your team work on.
Pomodoro timer
Set work and break times to increase your productivity.