Location
Record clock-in locations and see visited job sites.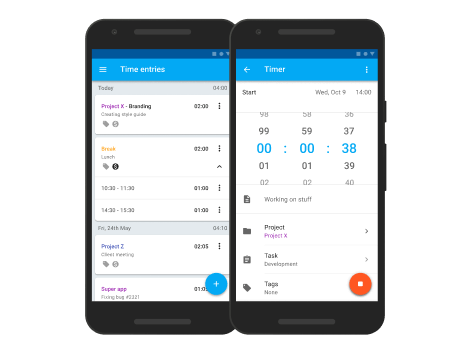 Timer
Start and stop timer for each job.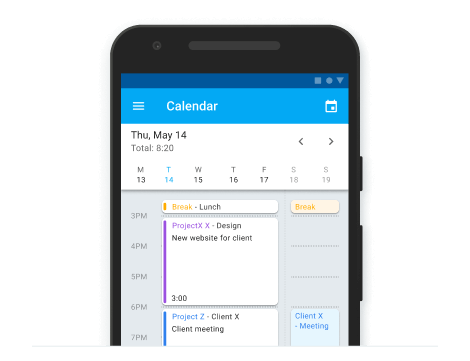 Schedule
See all your assignments in a calendar.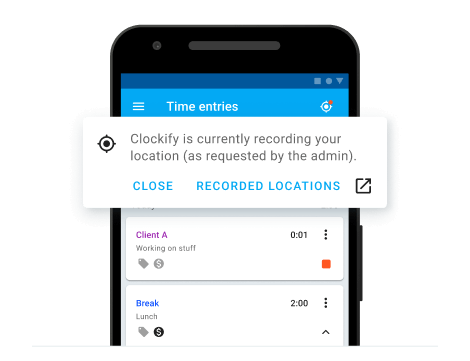 GPS tracking
Record location while on the clock.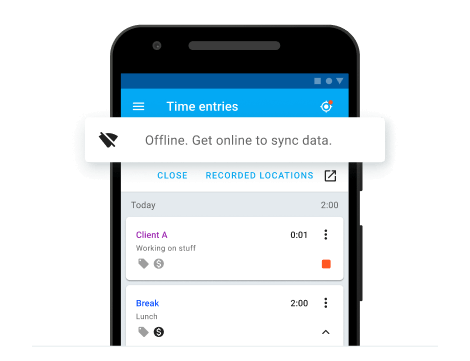 Offline mode
Track even offline and sync once online.
Expenses
Track expenses and upload receipts.
Review Locations
See all visited job sites and replay routes.
Locations
See who's where on a map.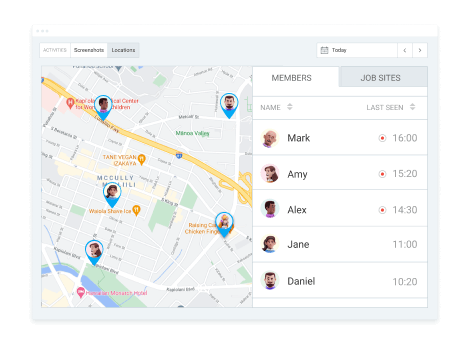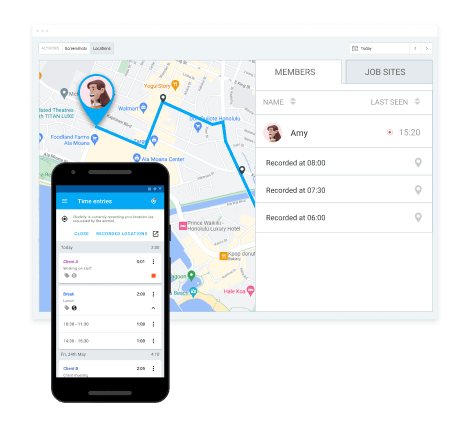 Routes
Replay your mobile workforce's daily routes.
Activity
See who's currently clocked in at a location.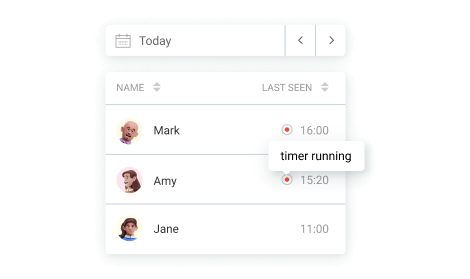 For all industries
Perfect for tracking all types of mobile workforce.
More features
Dashboard
Get a visual overview of your team's current tasks and progress.
Timesheet
Review team's time cards and edit them.
QuickBooks integration
Get timesheet report and send it to QuickBooks for further processing.
Approvals
Submit, review and approve timesheets on tracked activities.
Scheduling
Schedule work, assignments and tasks across teams.
Cost rates
Add cost rates and analyze profitability.