Approval
Submit and review timesheets, expenses, and time off.
Approve Timesheets
Fill weekly and monthly timesheets.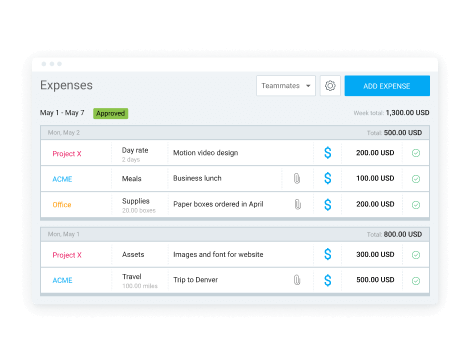 Approve Expenses
Record work related expenses.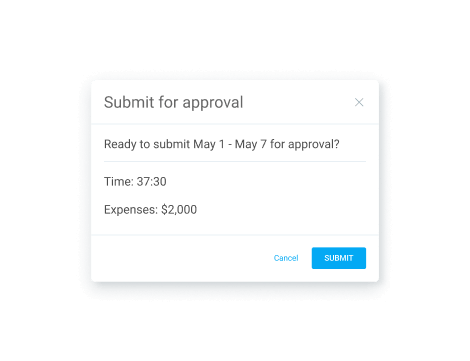 Submit
Submit timesheets and expenses for approval.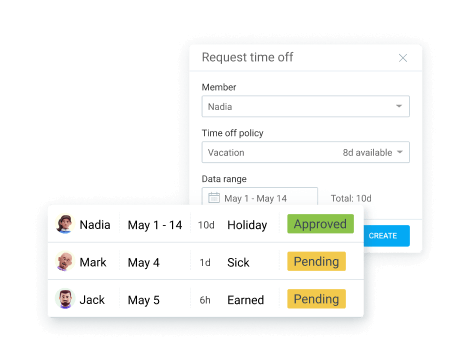 Time off
Request and approve employee leaves.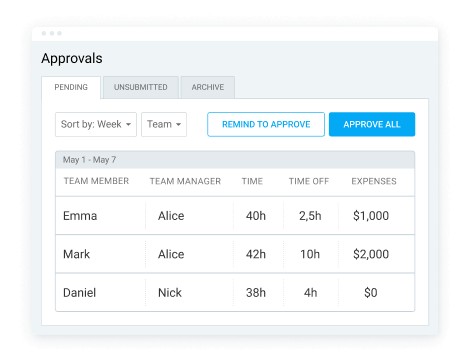 Requests
Approve or reject requests with a few clicks.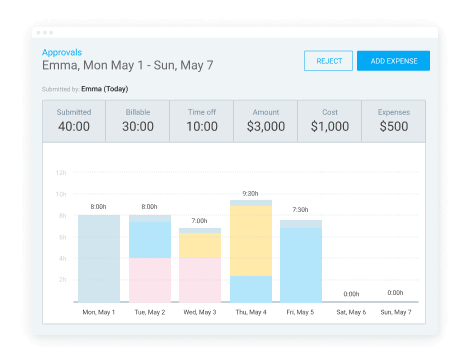 Details
Open a request to get all its details.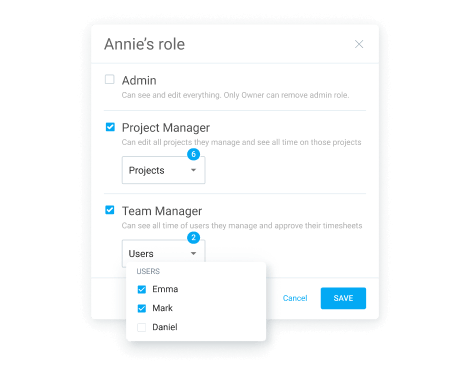 Roles
Let managers approve their team's requests.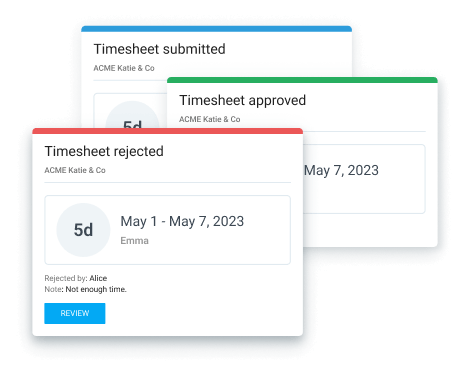 Notifications
Get notified about request status.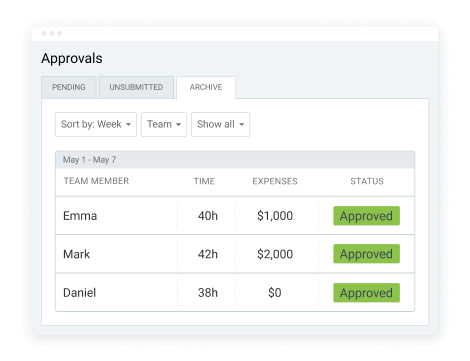 Archive
Permanent copy of approved requests (audit).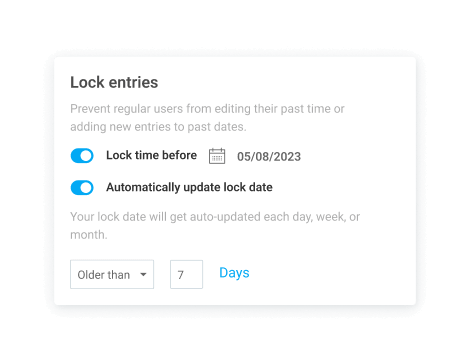 Lock timesheet
Prevent users from backdating new data.
Reminders
Prevent late timesheet submissions.

Missing time
Remind people to log their time daily.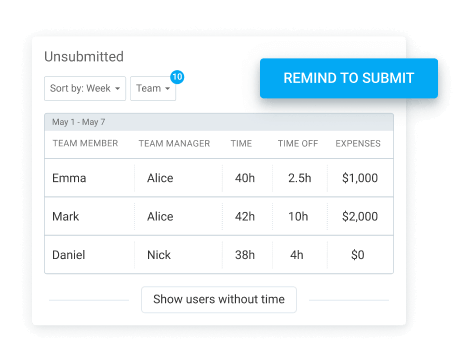 Unsubmitted time
Remind people to submit their logged time.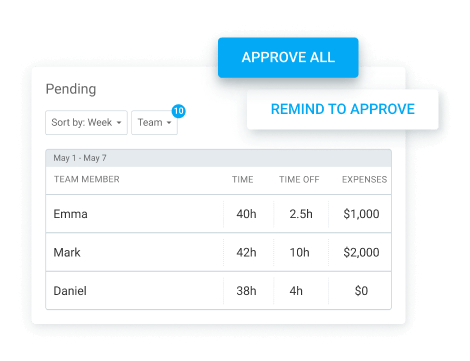 Approval pending
Remind managers to review pending requests.
Reporting & Management
Make sure all the data is correct yourself.
Audit
Find and fix incorrect data.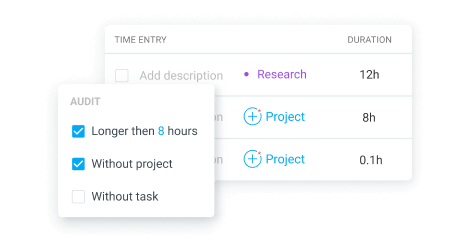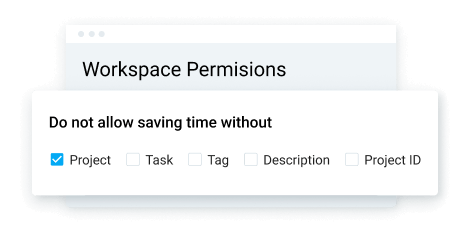 Required fields
Disable saving time with missing information.
Bulk edit
Filter entries in reports and update them all.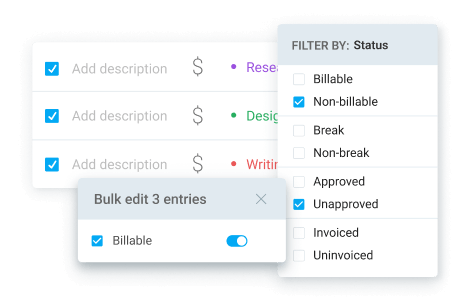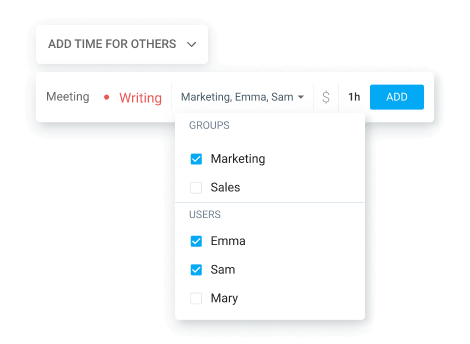 Add for others
Record or edit time and expenses for others.
Users without time
Find people who forgot to log any time.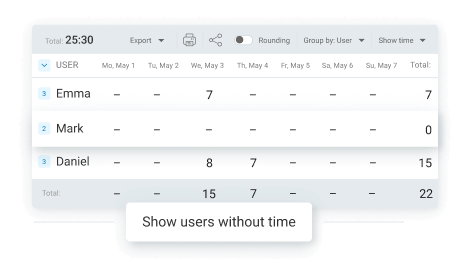 More features
Scheduled reports
Create a custom report and receive it via email each day, week, or month.
Hourly rates
Add hourly rates and calculate earnings, cost, and profit.
User fields
Add and export custom fields to users (e.g. employee ID).
Audit log
See all changes people make to time entries.
QuickBooks integration
Send time to QuickBooks for accounting and payroll.
Import / Export
Import data from another file. Export data as CSV, Excel, or PDF.