Kiosk
Clock in with a PIN code from a shared device.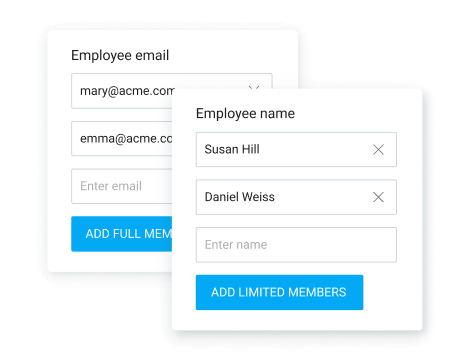 Employees
Add employees by name or email.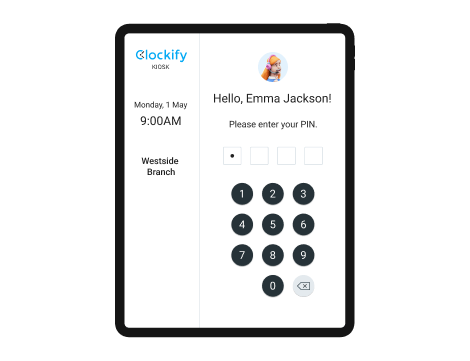 Clock in
Enter your PIN and start your shift.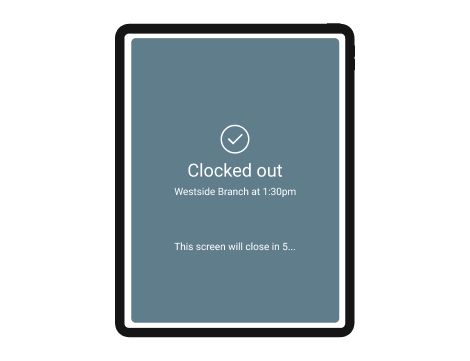 Clock out
Enter your PIN and end your shift.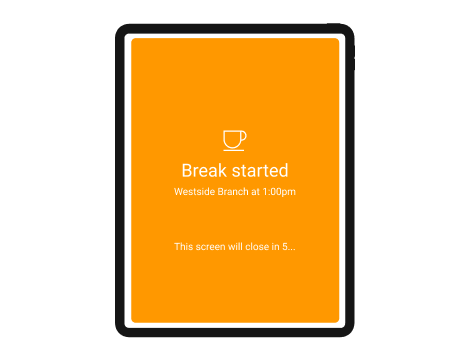 Breaks
Track time you spend on a break.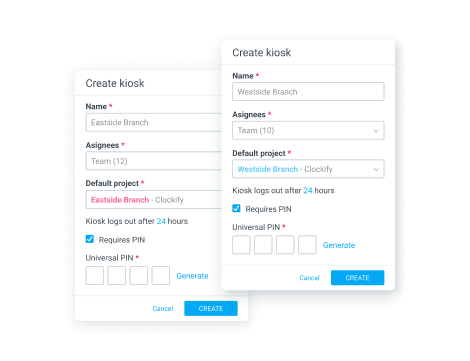 Multiple kiosks
Set up multiple clock-in stations.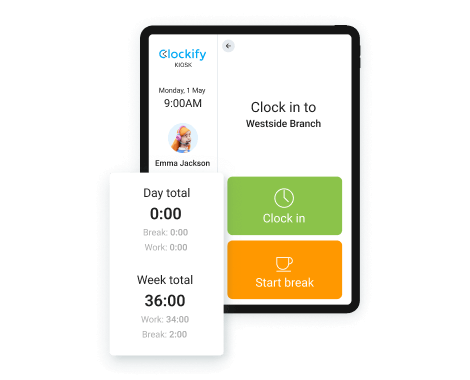 Total time
See how much time you've tracked.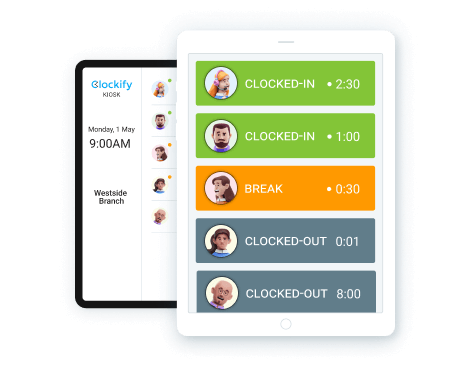 Status
See who's active and who's on a break.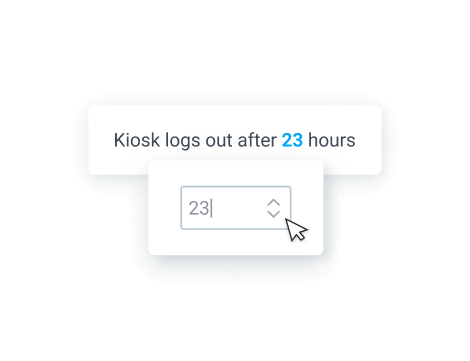 Session duration
Control how long kiosk is active.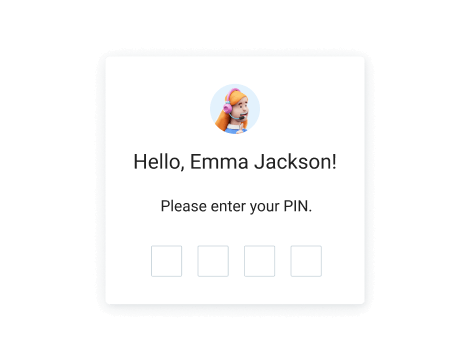 Personal PIN
Prevent people from clocking in for others.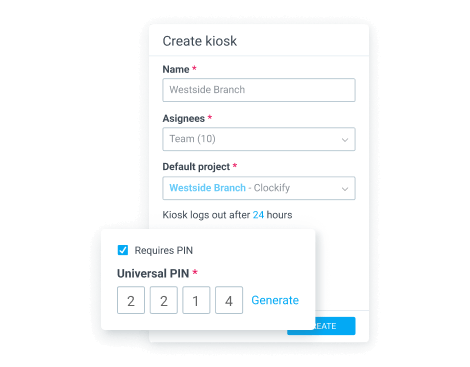 Universal PIN
Allow supervisors to clock in for others.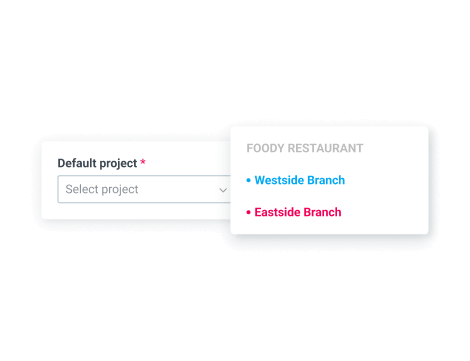 Categorize time
Categorize clocked time so you can better analyze time in reports.
Attendance report
See daily work hours, breaks, overtime, and time off in one report.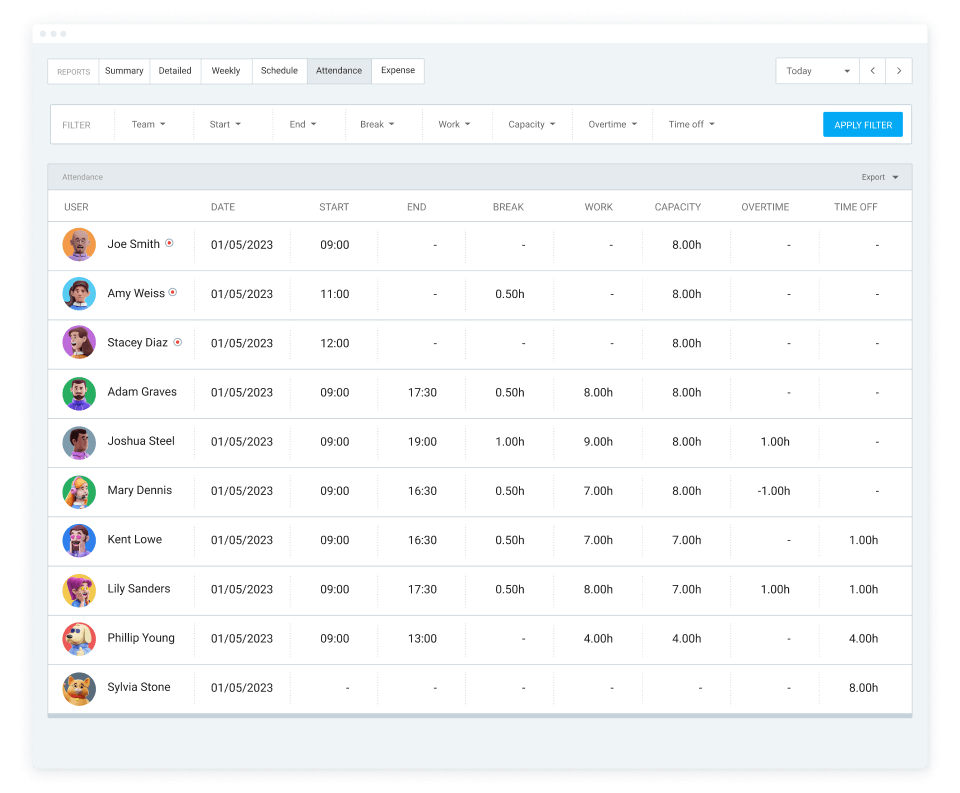 Dashboard
See who's currently clocked in and their activity.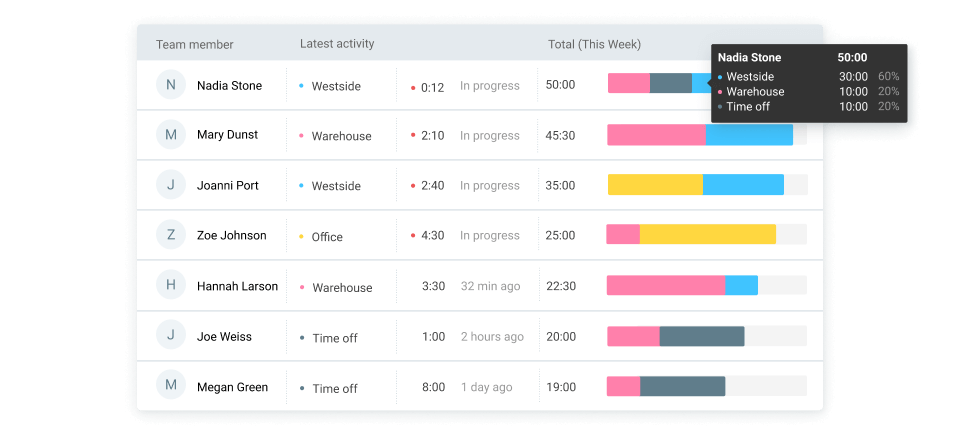 Works on any device
Launch kiosk on any internet-connected device.
1.

Create kiosk and assign users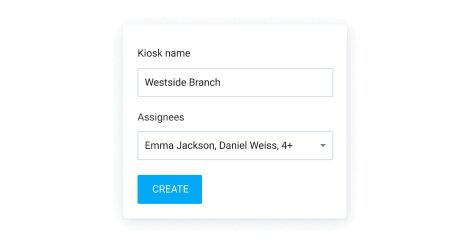 3.

Open kiosk link on a device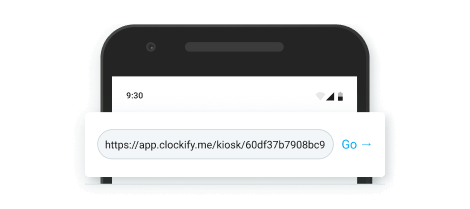 Choose task
Add more details about what you're working on.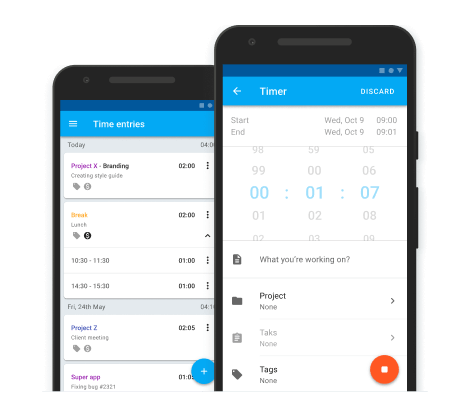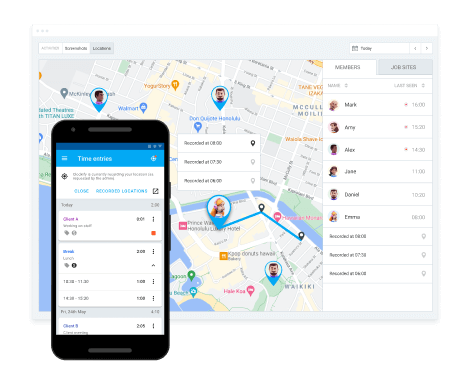 Track location
Record your GPS location when you clock in.
More features
Scheduling
Schedule assignments and plan employee capacity.
Detailed report
See each clock in and clock out along all its details.
User fields
Attach custom information to each user (like employee ID).
Add time
Add missing time clocks as admin, or edit existing ones.
Export reports
Export tracked activities or share them with payroll.
Groups
Add people to groups and assign groups to kiosks.