Time Tracking Software for Consultants
The most popular free time tracking software for consultants. Track billable hours, calculate project profitability, and show clients how much you've worked.
4.7 (4,492 reviews)
Free time tracker for consultants
Clockify is a multipurpose app that can be used by various virtual teams and firms. However, it's also useful for consultants and freelancers that need software for accurate time keeping and calculating billable hours.
Let's take a deeper look at what Clockify excels at.
Track billable and non-billable time
You can track time using an online timer or you can manually enter your work hours into Clockify's timesheet. Then, use it to maximize your revenue and bill clients for every work minute by making sure you log every call, e-mail, and meeting.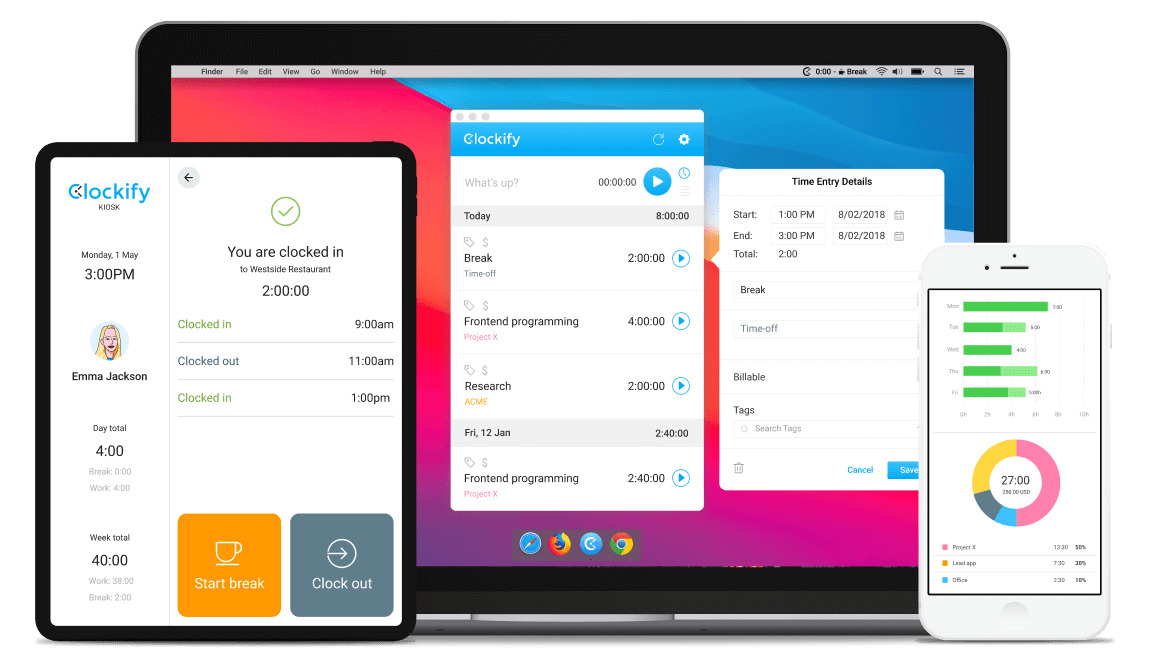 Monitor progress
Estimate how long each task should take, track time against those tasks, and visually check progress. If a project ever goes over budget, you can enter the settings, set the parameters, and the time tracking software will alert you.
Improve profitability
Use Clockify to:
Break down all tracked time by client and project
See how much of your time is billable
How much you've earned
Share the data with your client
Learn more about: Calculating billable hours
How do consultants track hours?
Using Clockify is not hard, regardless if you're a freelancer, consultant, or a company employee.
Mastering its functions is quite easy and there are a few easy steps that you can follow to get ahead of things. Here's a short video to get you acquainted with the software.
Step 1
Create an account
First, go to Clockify's website and use your Google account to sign up for free — it takes seconds.
Step 2
Invite your entire team
All of Clockify's financial plans, including the Pro and the Enterprise package, let you invite an unlimited number of members to your workspace via email.
Step 3
Track time
Your team can track time using a timer or enter their time manually. They can track time in the browser, or via desktop and mobile app. Desktop apps come with useful features like reminders, idle detection, and more. They can also track time within other apps using our integrations (Trello, Asana, Todoist, etc.).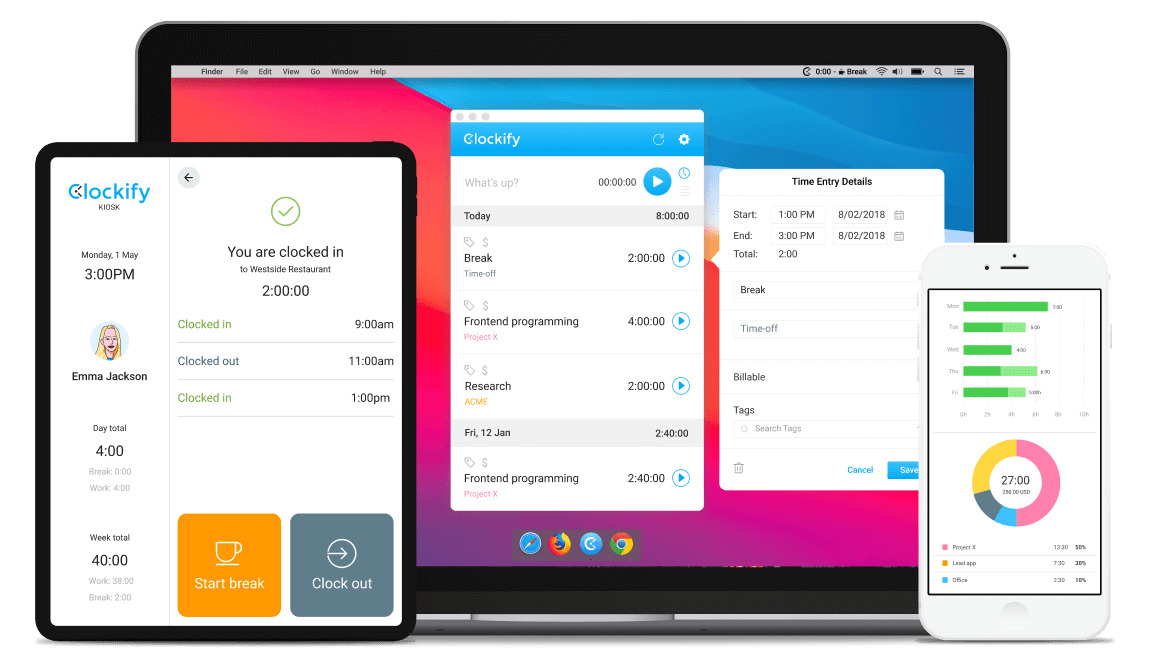 Step 4
Set up projects
As a project management tool, you can utilize Clockify by:
Creating projects
Categorizing them by clients
Creating tasks on projects
Then, all you and your employees have to do is choose a project/task, provide a brief optional description of what they're doing, and start the timer.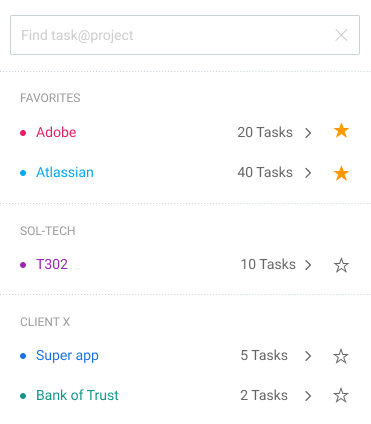 Step 5
Set hourly rates
Set hourly rate for each employee and project. As you track time, mark entries as billable and Clockify will automatically calculate the billable amount in reports.