Projects
Track project progress and budget status.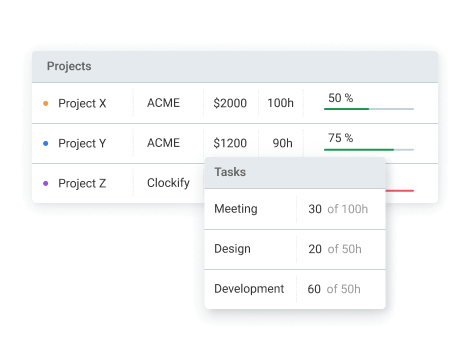 Tasks
Categorize time by client, project, and task.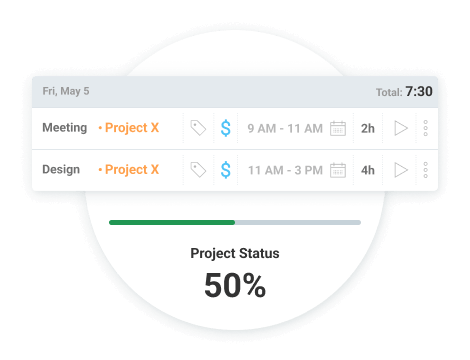 Status
Track project's progress as people track time.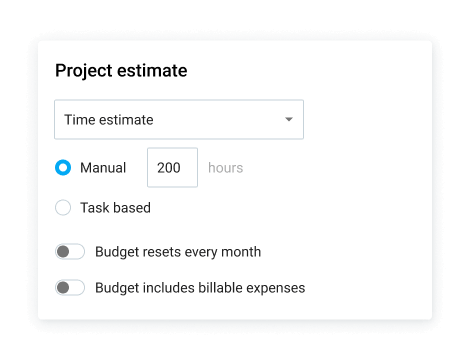 Time estimate
Estimate how long a project or task will take.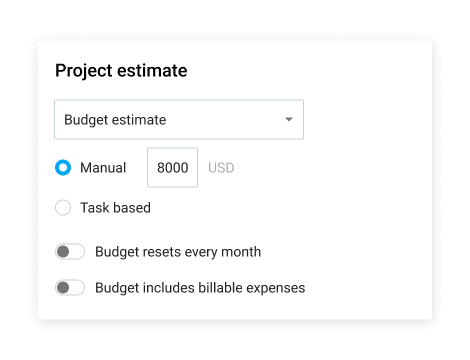 Budget estimate
Set a fixed budget and track spend against it.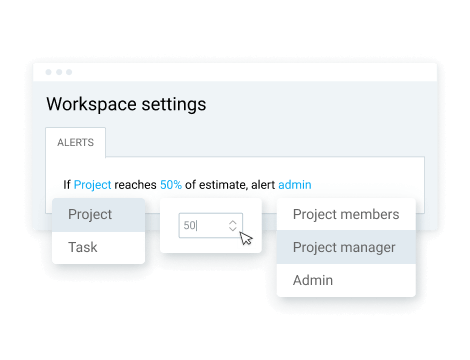 Alerts
Get notified before you spend the budget.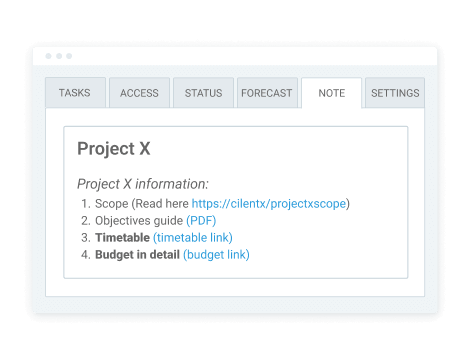 Notes
Keep project related info in one place.
Forecasting progress
Visualize project progress and get predictions based on future work.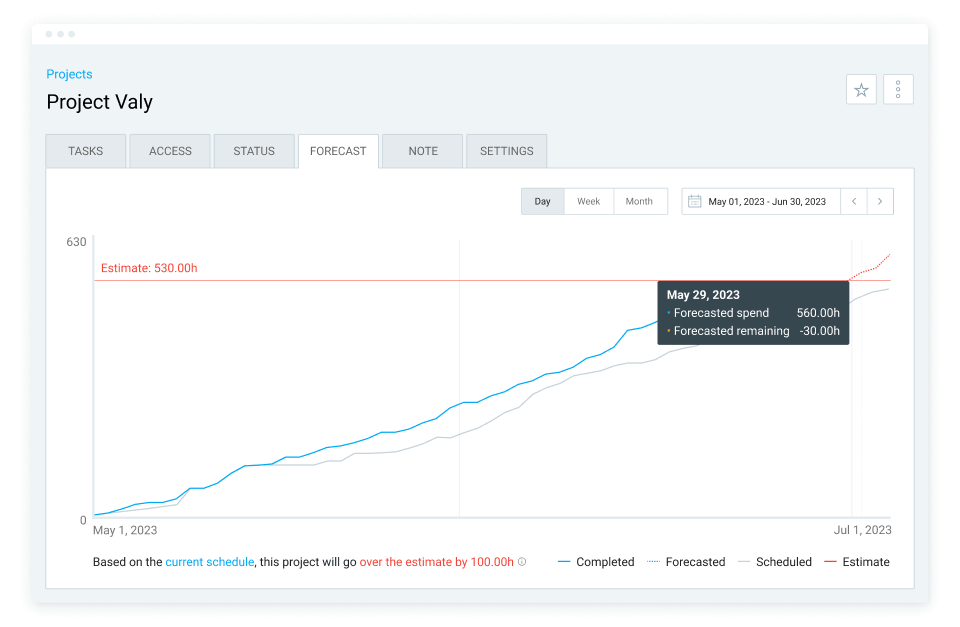 Project Access
Public
Allow everyone to track time on the project.
Private
Choose who can track time on the project.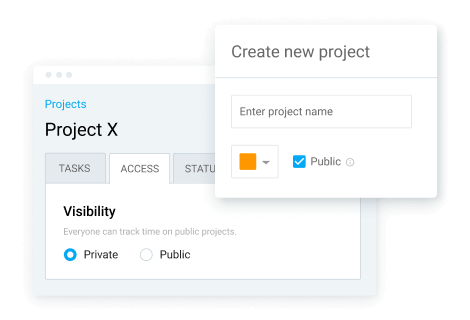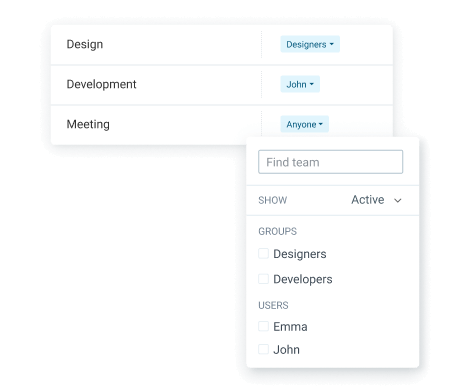 Task Assignee
Only assignees can track time on their tasks.
Permissions
Control who can create new projects and tasks.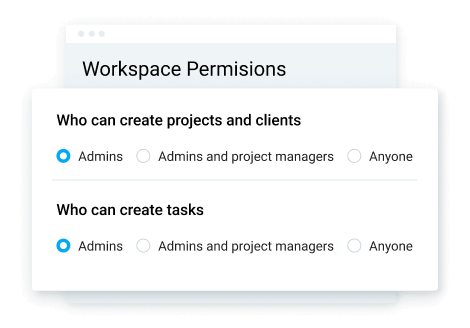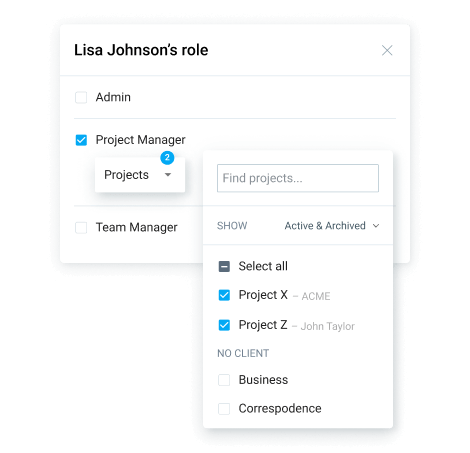 Project Manager
Allow certain people to manage their projects and see all time tracked on them.
Archive & Complete
Archive finished projects and mark tasks as completed so people don't track time on them.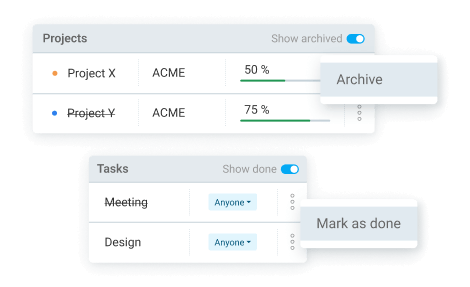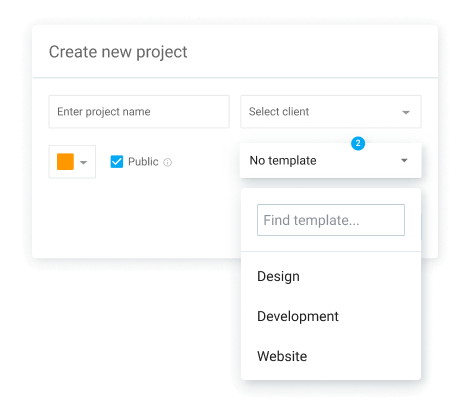 Templates
Quickly create new projects with the same structure as existing ones.
Project export
Export projects with all their data or customize what you want to see.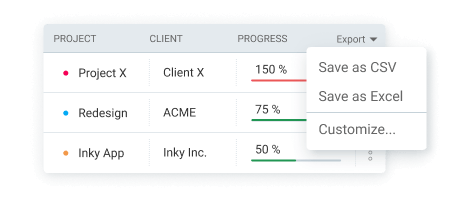 Project management
Create to-dos, collaborate, and track progress.
GET PLAKY
Made by CAKE.com, the same team as Clockify
Boards
Keep all to-dos and updates in one place.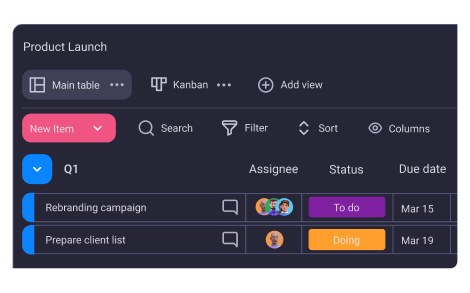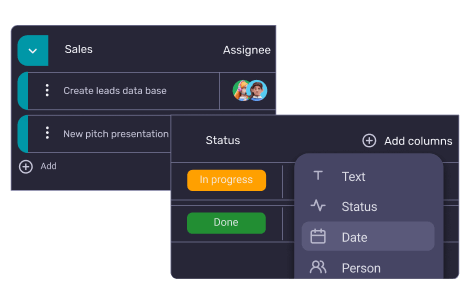 Fields
Set up flexible task structure.
Updates
Assign people to tasks and get updates.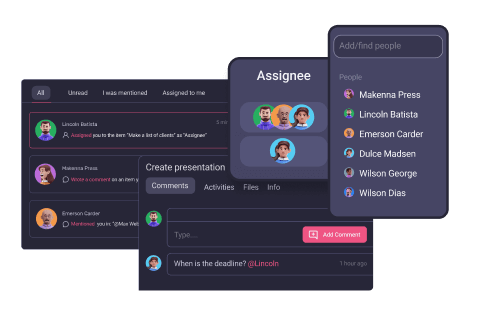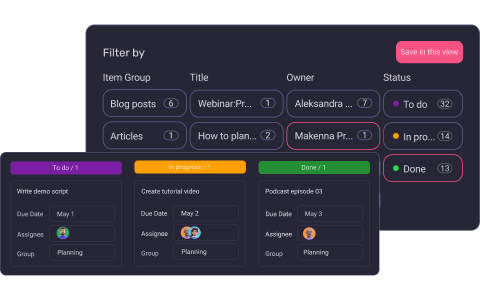 Views
See what you need using different views.
More features
Dashboard
Get a time breakdown by project and period.
Forecasting
Predict project completion based on current progress.
Expenses
Record project-related fees and include them in the budget.
Reports
Share and export reports with billable time and amounts.
Profit analysis
Compare what you pay your team vs what you charge clients.
Invoicing
Invoice billable time on projects and send them to clients.