Timer
Track time you spend working on tasks in real time.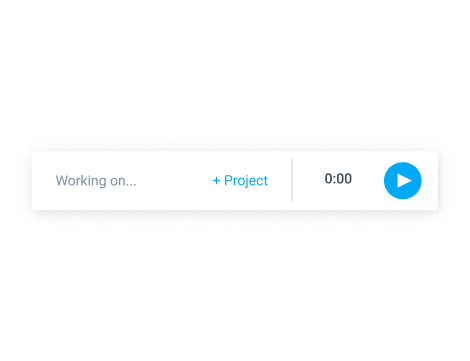 One-click timer
Enter an activity and start the timer. Or, resume a past timer with one click.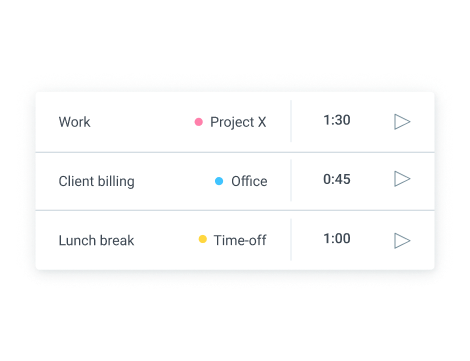 Categorize time
Sort time by project, task, and tag, and status (billable, invoiced, approved).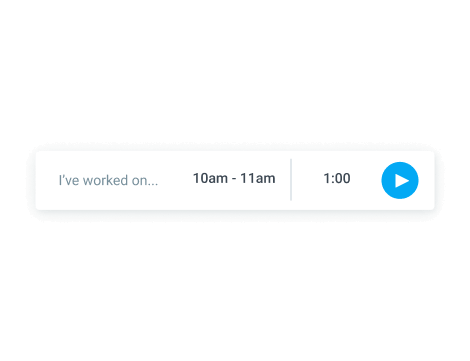 Add & edit time
Enter and edit hours manually when you forget to track them.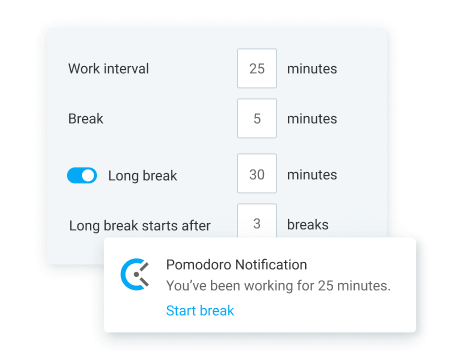 Pomodoro
Work in short time intervals followed by breaks to improve productivity.

Integrations
Start timer directly in your favorite web apps.
Track time using a timer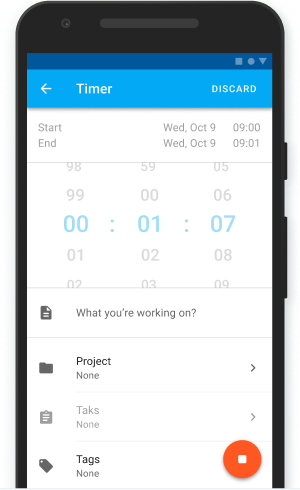 Enter time in timesheet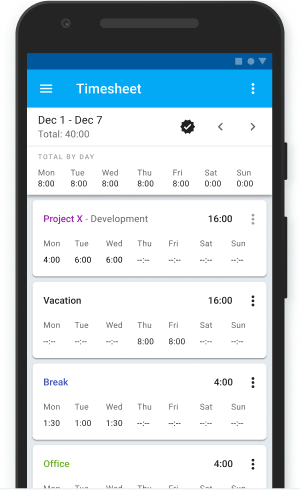 See how your day looked like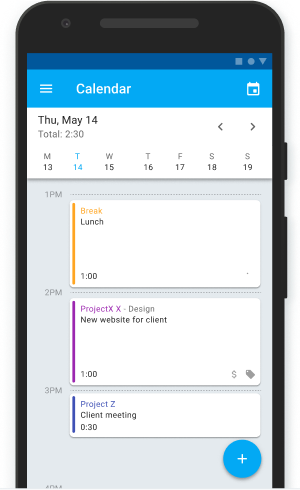 All your activities in one place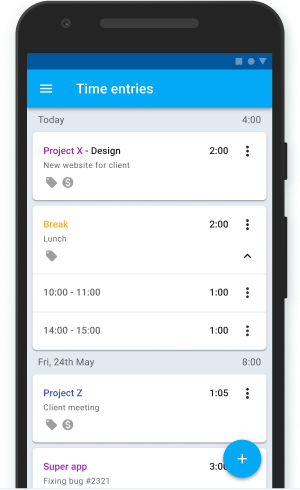 See tracked time in reports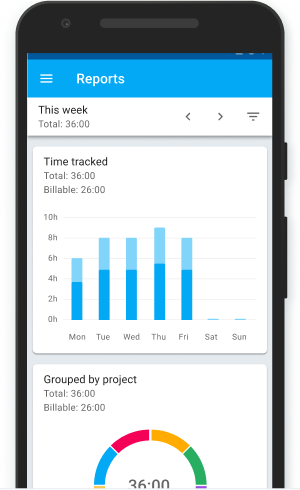 Forgetting about timer?
Clockify helps you track time more accurately.
Auto start & stop
Automatically start the timer when you turn on your computer, and stop when you turn it off.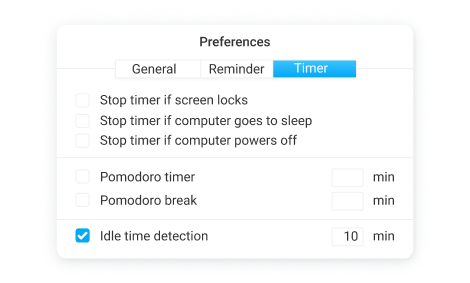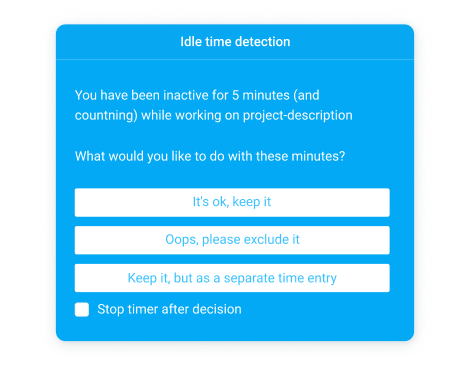 Idle detection
Get notified when you're inactive while your timer is running.
Reminders
Get notified when you work without a timer.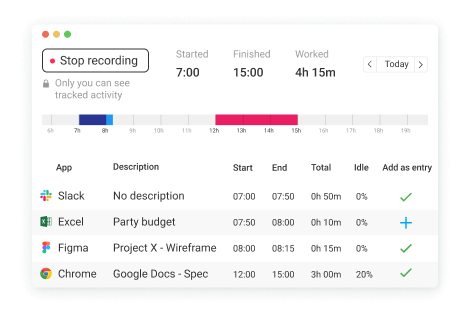 Auto tracker
Record apps and websites you use so you can recall what you've worked on in case you forgot to track the time manually.
Offline mode
Track time on your computer and phone even when you're offline. Data will be synced once you get online.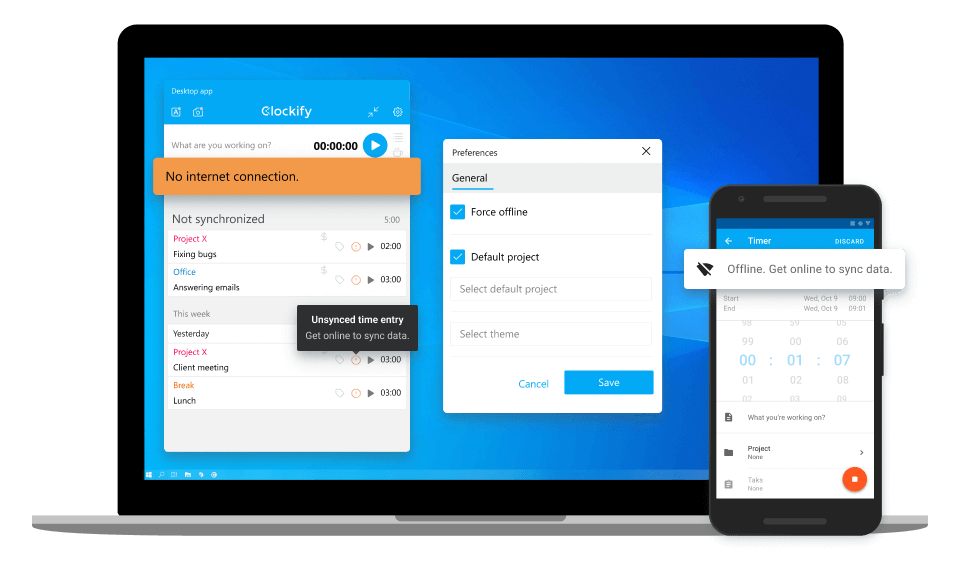 More features
Shortcuts
Quickly start and stop the timer via keyboard.
Force timer
Disable manual mode so everyone has to use the timer.
Connect calendar
Connect Clockify with Google or Outlook calendar.
Group time
See time in chronological order or grouped.
Change start time
Specify the true time when you started working.
Auto complete
Quickly start a timer from a past activity.
Long running timer
Get an email when you forget to stop the timer.
Stop member's timer
Clock out others yourself when they forget.
Overtime notification
Get notified when a member tracks too much time.