Free time tracker for developers
The only truly free time tracker for developers. See how much time you spend working on projects and improve productivity.
Time tracking for developers
Super simple time tracking
Start timer with one click. If you forgot to start timer, you can add time manually after. Track time from your browser, or via extension/desktop/mobile. You can also track time inside Trello, Jira, Github, or some other web app.
Visual reports
Clockify breaks down all the data and helps you answer "How much time do I really spend on projects?" by showing you a summary time usage report. With it, you can gain valuable insights into your productivity and habits, and improve your time management skills.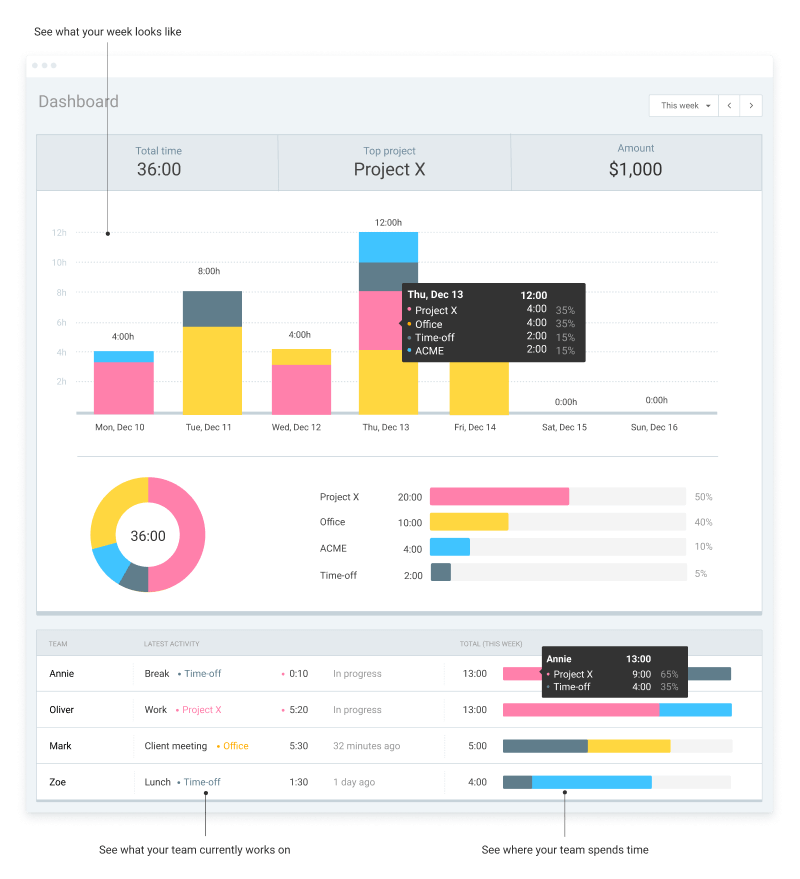 Export data
You can use the time you've tracked for payroll. Simply track time using Clockify and then export the data and send it to your clients or managers. Or, you can get the data out of Clockify as PDF, CSV, Excel, or via open API.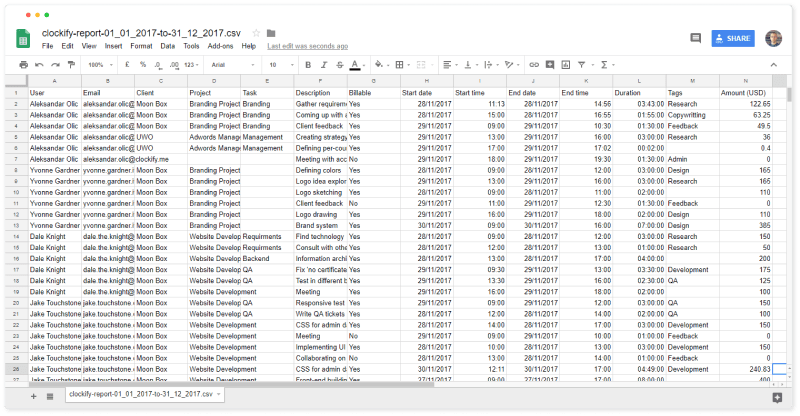 How time tracking works
Step 2
Set up projects
Create projects, categorize them by clients, and create tasks on projects. Then, all you have to do is choose a project/task, write an optional description of what you're doing, and start the timer.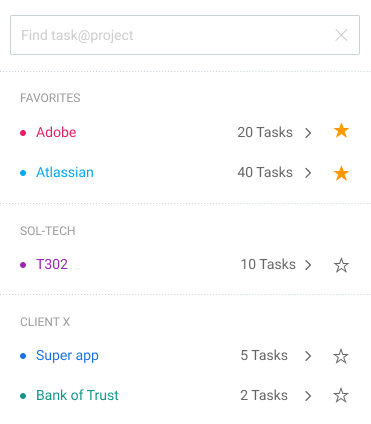 Step 3
Track time
Track time you spend on activities with a single click using a timer. If you forget to start timer, you can always enter the time manually later.
Step 4
Install desktop app
You can track time in the browser, or via desktop and mobile app (iOS, Android, Mac, Windows, Linux). Desktop app comes packed with useful time tracking features like reminders, idle detection, and more.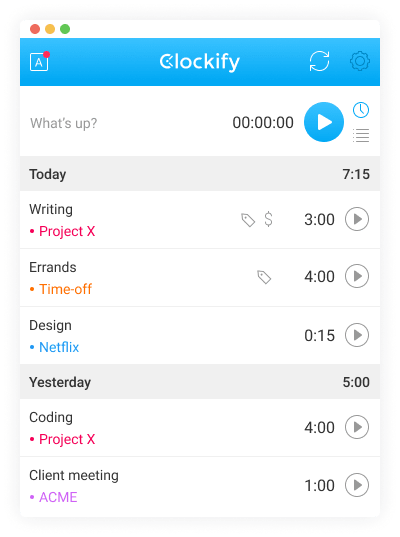 Step 5
Track time inside other apps
Install Chrome or Firefox extension and a timer button will appear in your favorite web apps so you can track time more easily (Jira, Trello, Github, Asana, Todoist, etc.).



Step 6
Set hourly rate
Set hourly rate for each project. All you have to do is mark time entries as billable and Clockify will automatically calculate the billable amount.
Perfect for all types of developers
Software developers • Web developers • Frontend and backed developers • Developers working on open-source projects • Freelance developers • Consultant developers • Web designers • Individual developers • Development teams