Employee Scheduling Software
Save hours every week with our employee scheduling software. Create shifts, schedule employees, manage time off,
track time, and run reports.
4,000+ Reviews
What is employee scheduling software?
Clockify is a software for staff scheduling & time tracking allowing you organize your work and keep up with all your projects. With Clockify you will be able to:
Monitor team availability
Make optimized schedules
Manage time off
Visualize projects & milestones
Monitor budget & expenses
Export reports for payroll
How does employee scheduling work?
Step 2
Set up projects
Create projects and tasks your team is going to work on.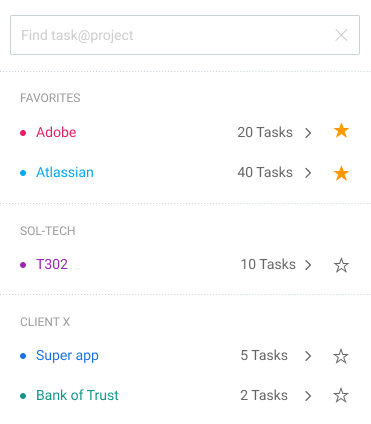 Step 3
Add team members
Invite your whole team so you can plan their schedule.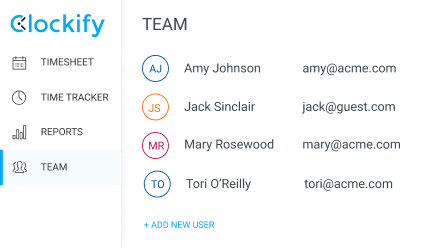 Step 5
Create assignments
Define who needs to work on what and when, and add a note with more details.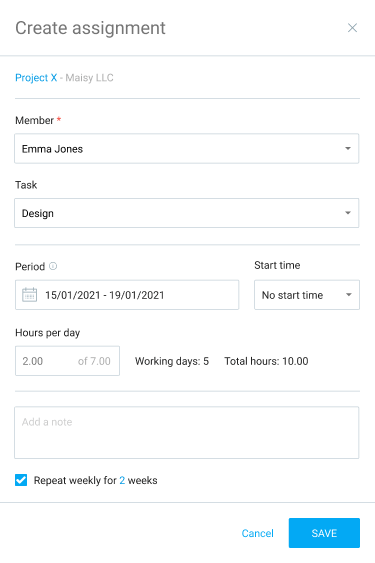 Step 6
Publish assignments
Make schedule public so team members know what they need to work on and when.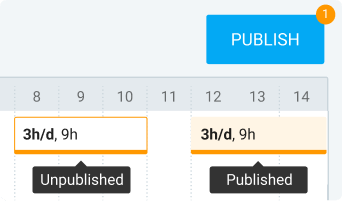 Step 5
Manage capacity
Visualize assignments on a timeline
See who has too many hours assigned
See who can take on more work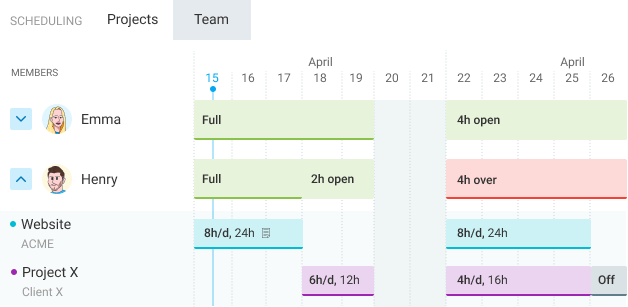 Step 6
Track time
Your employees can see their assignments and track time on them via an app or via a shared kiosk station.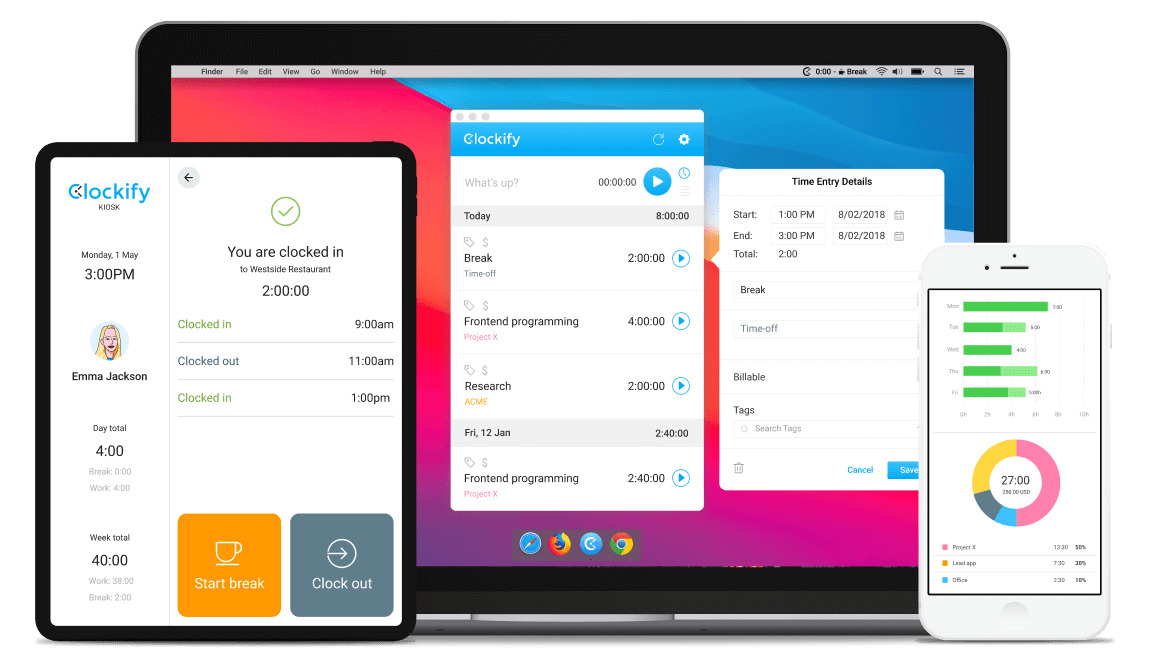 Step 7
Manage time off
Request or approve employee time off, and manage company policies in one place.
Step 8
See who works on what
Check the Dashboard tab to see who's currently clocked in and who works on which task.
Step 9
Run reports
Choose the data you want to export, filter, and export to PDF, CSV or Excel.