Time and Billing Software for HR & Accountants
The most popular FREE cost accounting and timesheet system. Track billable and non-billable time, set hourly rates, and issue invoices to your customers.
4.7 (4,492 reviews)
Software for HR & accountants
CPA firms often have a hard time running their businesses effectively — particularly billing their clients. They frequently manage several projects for multiple clients at once and charge differently for each. To prevent confusion and nonpayments, accountants should opt for a reliable time and billing software.
An effective accounting software should offer the following benefits:
Time tracking (billable and nonbillable hours)
Customized timesheets
Setting currencies and hourly rates
Reporting and invoicing
How Clockify CPA time and billing software works
Clockify is a FREE time and billing software that CPA firms can use to track billable hours and bill their clients in a professional manner.
Learn more: Calculate billable rates
Step 1
Create account
To start tracking your billable hours and easily bill your clients in Clockify, the first thing you need to do is create an account.
Step 2
Set up projects
Next, create custom projects. In Clockify, you can create an UNLIMITED number of projects, categorize them by clients, and create tasks on projects.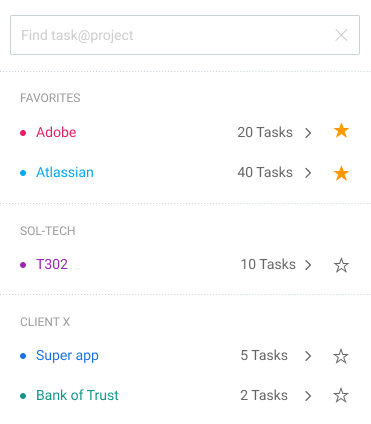 Step 3
Set hourly rates
Then, set hourly rates. You can set rates for each employee, project, or task, and choose what's billable and what's non-billable.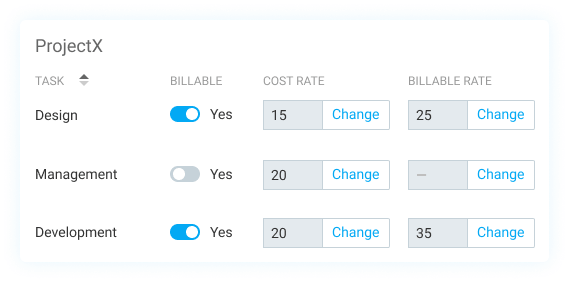 Step 4
Track billable hours and fill timesheets
Now — sit tight and relax. Clockify will track your billable time and all you need to do is make sure the dollar sign is checked. You and your team can track time using a timer, or manually log your hours in a timesheet (via web, mobile, or desktop app).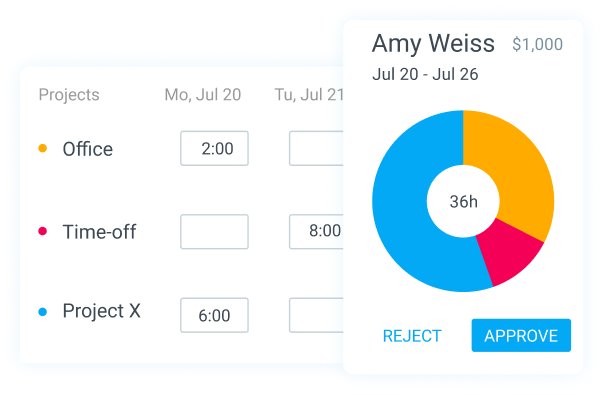 Step 5
See and analyze time in reports
In order to see and analyze your tracked billable hours, go to Reports section where Clockify automatically includes billable hours in your earnings.
Run a report for any time period and get a detailed time and billing breakdown.
Export reports as: PDF, CSV, Excel.
Download report samples: PDF • CSV • Excel
Also, you can save the report in Clockify and send it as a shareable link to your clients so they can track your costs in real time.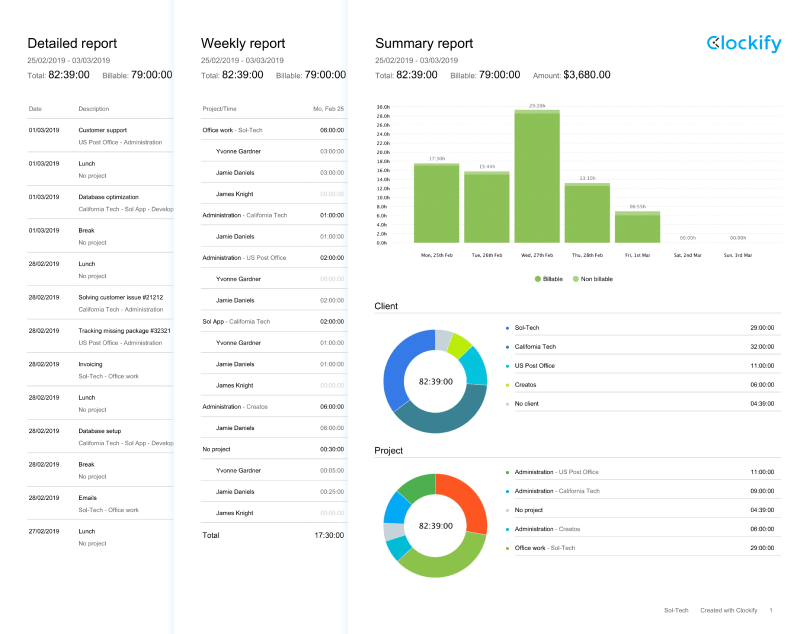 Step 6
Create invoices
Finally, Clockify will automatically create invoices based on the billable time you've tracked in just a few clicks.
When your invoice is ready, you can download it and save it in PDF format to be easily shareable with your clients.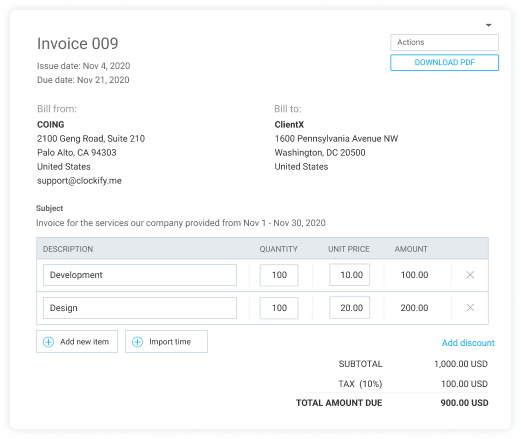 Learn more: Make invoices from time logs | Get invoice sample
Step 7
Send time to QuickBooks
Review and approve tracked time, and then send it directly to your QuickBooks account via the integration.