Activity
See who worked on what and how long.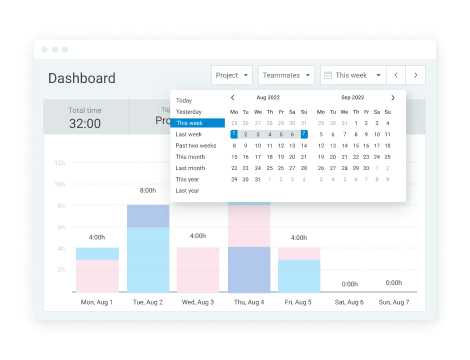 Dashboard
See where the time goes by day and project.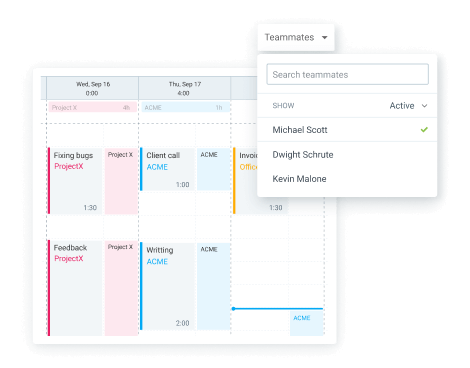 Calendar
View gaps in your team's tracked time.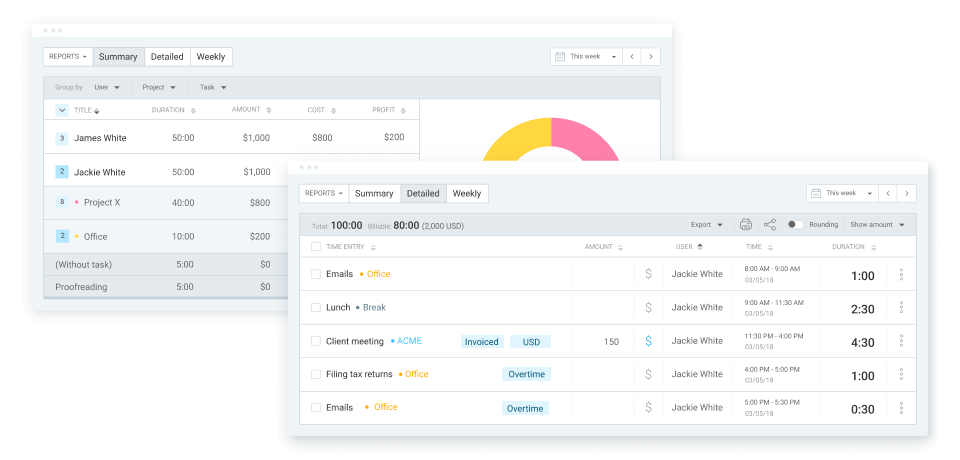 Reports
See breakdowns summarized per person, or as a detailed activity log.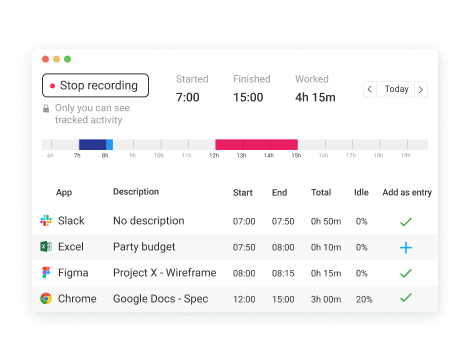 Auto tracker
Track activities across apps and websites.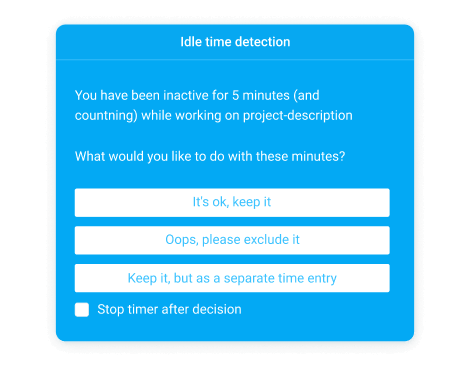 Idle detection
Remove inactive time from tracked time.
Screenshots
Recall what you worked on from screenshots.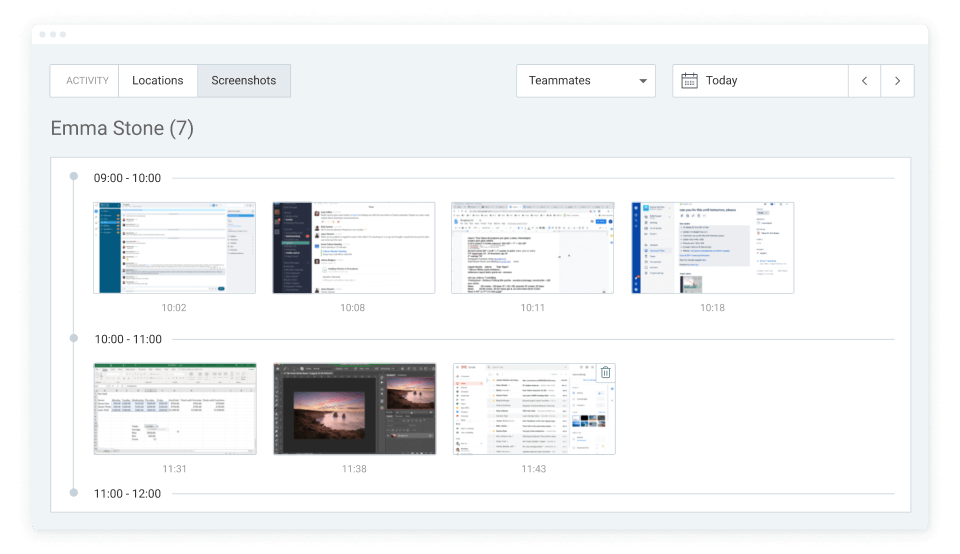 GPS Location
Record location when you clock in.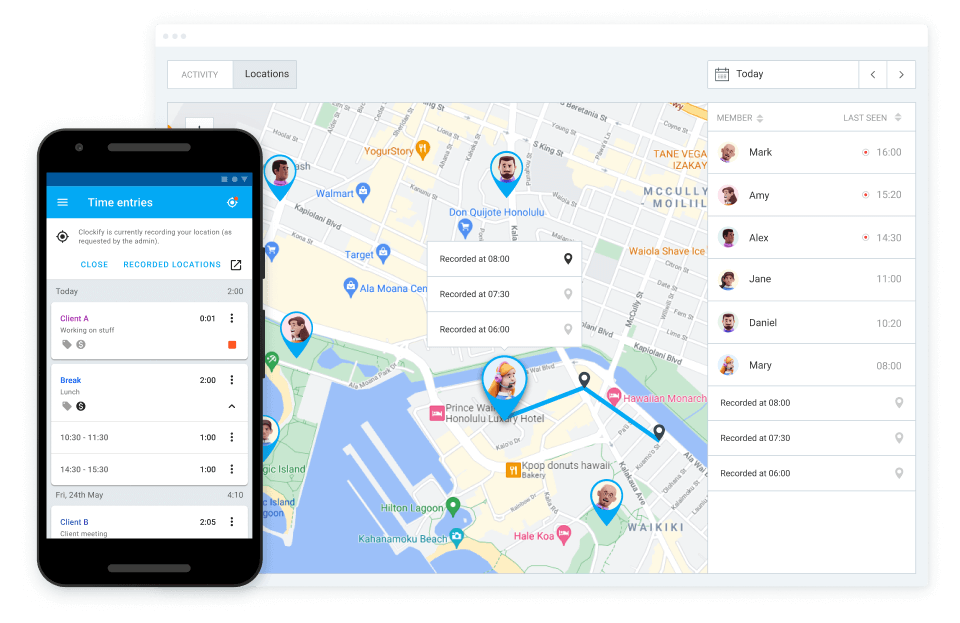 Audit trail
Track all changes made in your account.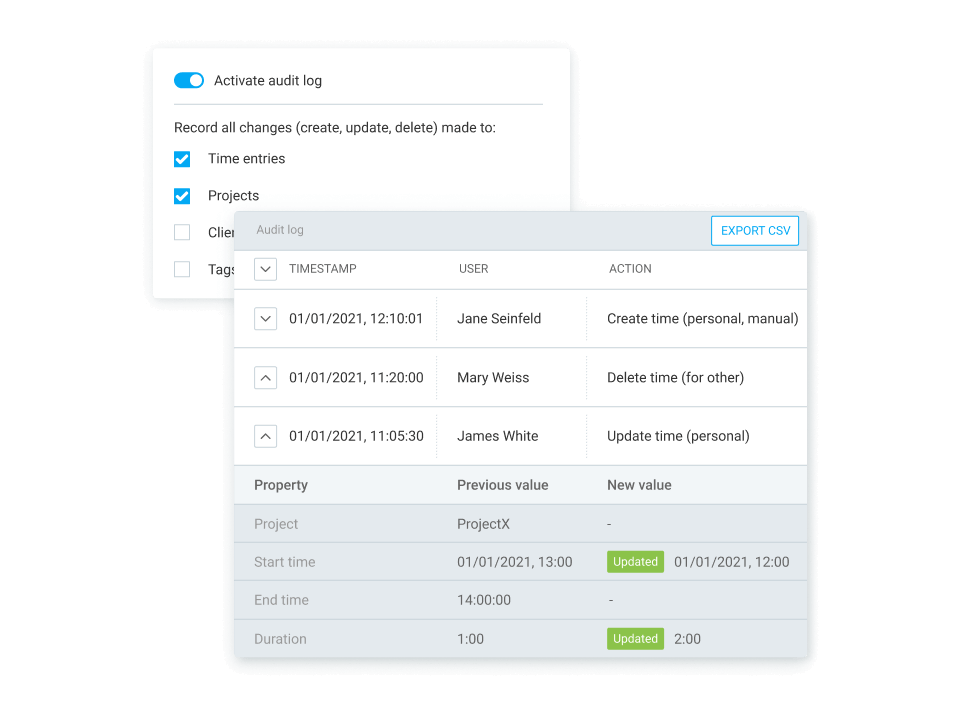 More features
Cost tracking
See how many hours go into each job and calculate labor costs.
Invoicing
Quickly create invoices from tracked time.
QuickBooks integration
Get timesheet report and send it to QuickBooks for further processing.
Approvals
Submit, review and approve timesheets on tracked activities.
Scheduling
Schedule work, assignments and tasks across teams.
Billability
Choose what activities are billable and which are non-billable.