Team
Invite your team to track time and manage who can do what.
Manage team
Invite people and manage user profiles.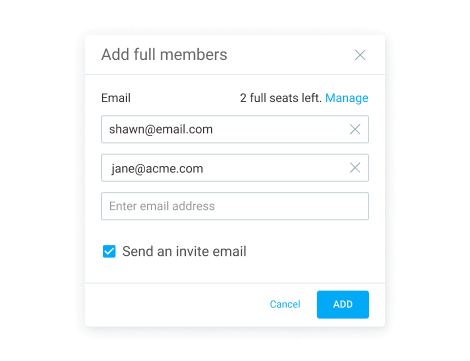 Invite team
Add multiple team members at once.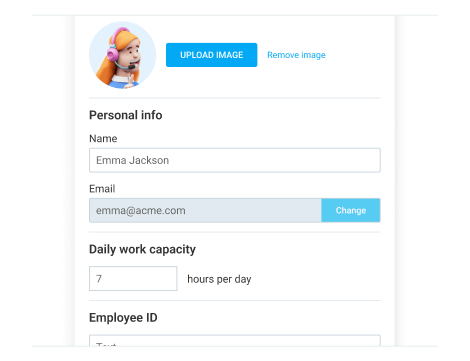 Profiles
Set employees' working day, capacity, rates...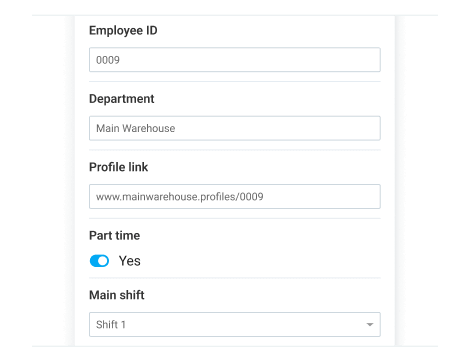 User fields
Add additional information to profiles.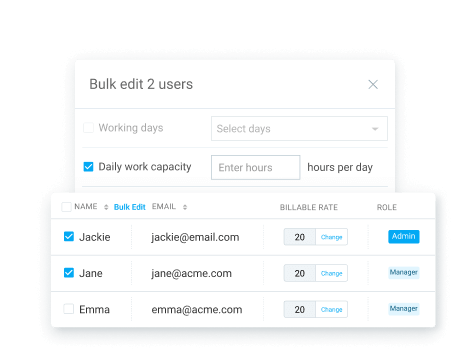 Bulk edit
Update multiple user profiles with one click.

Deactivate
Deactivate old users while retaining their data.
Manage access
Assign roles and manage who can do what.
Roles
Allow people to manage users and projects.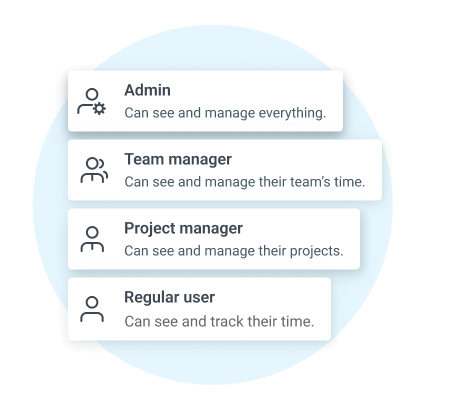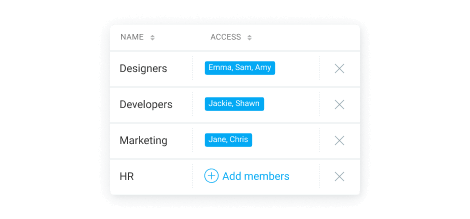 Groups
Group users together for easier management.
Permissions
Control who can see and do what.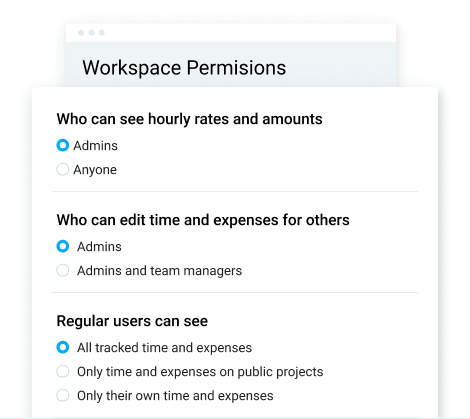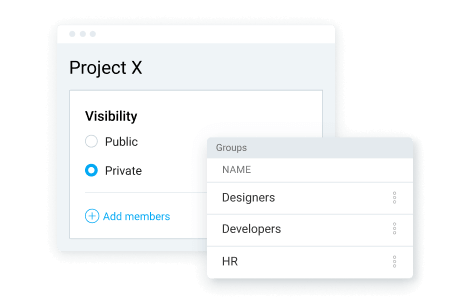 Project access
Public
Everyone can track time.
Private
Only invited people can track time.
Task assignees
Define who can track time on certain tasks.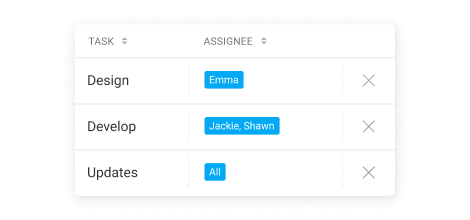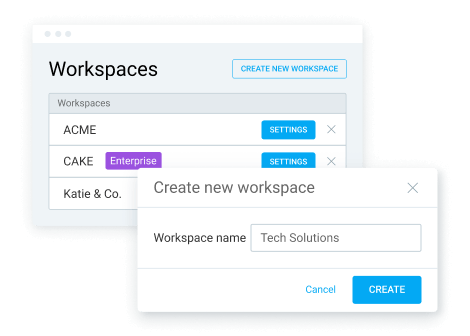 Multiple workspaces
Keep data separate in different workspaces.
Manage users' time
Import, approve, and add time for others.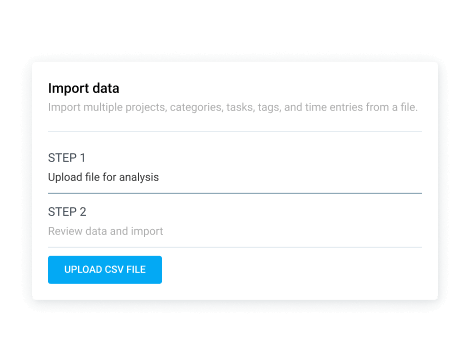 Import time
Mass import timesheets from a CSV file.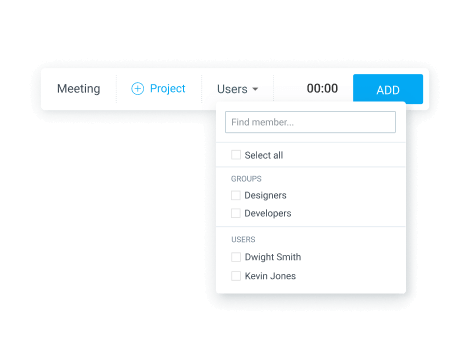 Add time for others
Directly edit team's timesheets and expenses.
Approve time
Approve timesheets, time off, and expenses.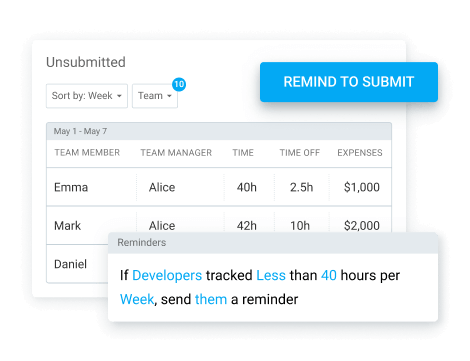 Timesheet reminders
Remind people to log and submit timesheets.
Hourly rates
Add rates to compare earnings vs labor cost.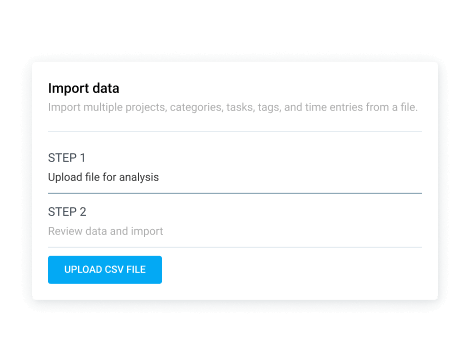 Billable rate
Define rates for employees, projects, and tasks.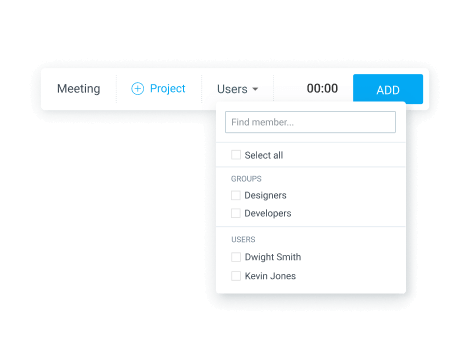 Cost rate
Track and calculate employee labor costs.

Analyze profit
Compare billable earnings vs labor costs.
Security
Manage log-in security and time accuracy.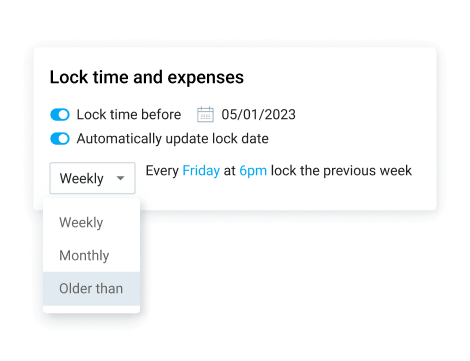 Lock timesheets
Prevent users from changing past timesheets.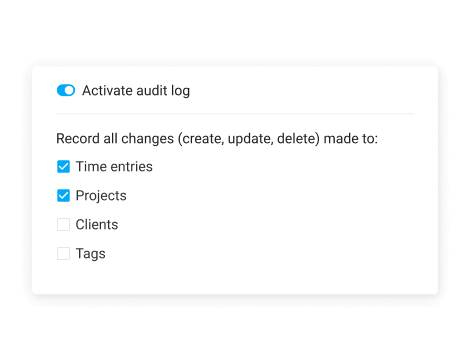 Audit log
See who made what changes to timesheets.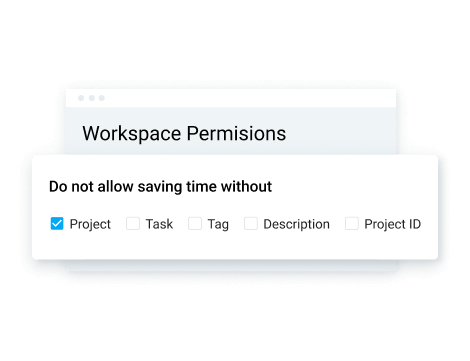 Required fields
Prevent creating entries with missing data.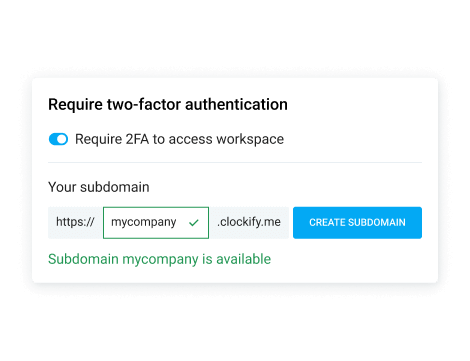 2FA & SSO
Improve security with a stronger login.

Accounts
Directly access your team's accounts.
Time off
Approve time off requests and track users' time off balance.
Policies
Define your own time off policies.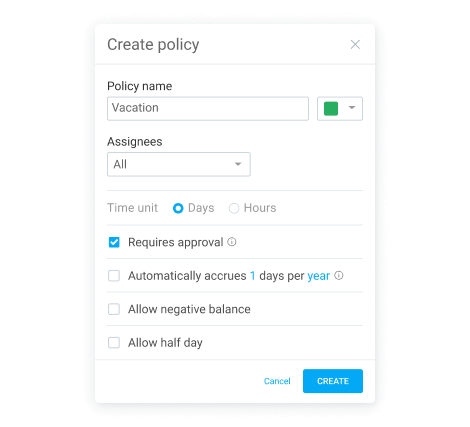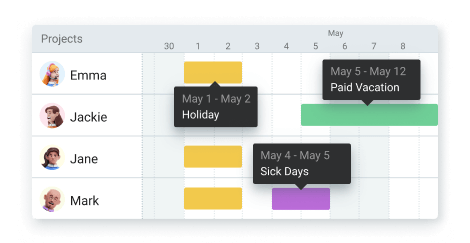 Timeline
See who's on leave and when.
Balance
Let people see how much time off they have.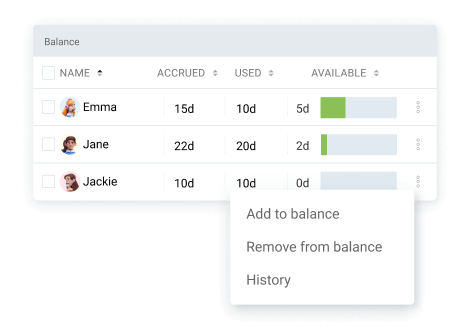 Kiosk users
Add users who only need to clock in and out.
User types
Full members
Add people with email who need full access to Clockify (web, mobile, desktop).
Limited members
Add people without email so they can clock in via a shared kiosk.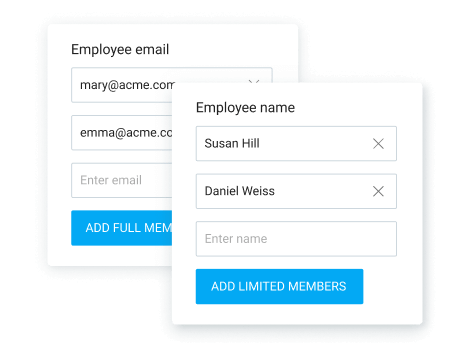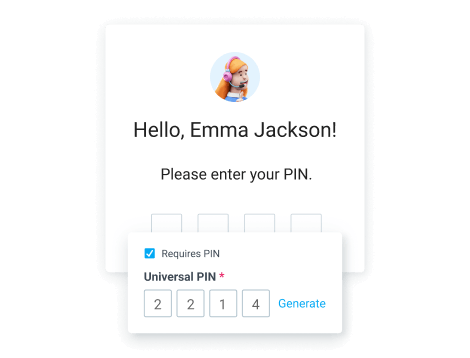 PIN codes
Personal PIN
Allow people to clock in with their PIN code.
Universal PIN
Clock in for others using a secret PIN code.
Activity
Attendance report
See when people clocked in and out.
GPS tracking
See mobile workforces' locations.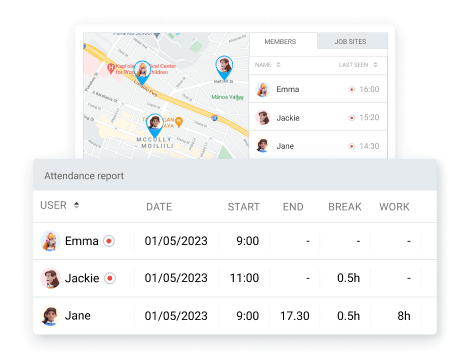 Team communication
Centralize all your team communication.
GET PUMBLE
Made by CAKE.com, the same team as Clockify
Direct messages
Send private messages to teammates.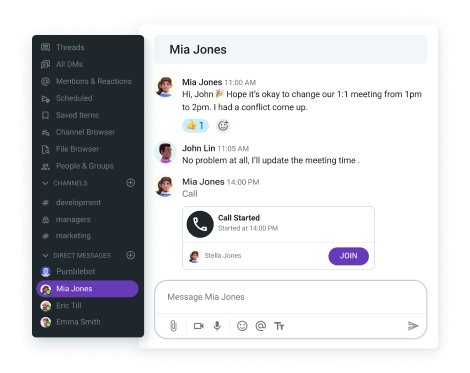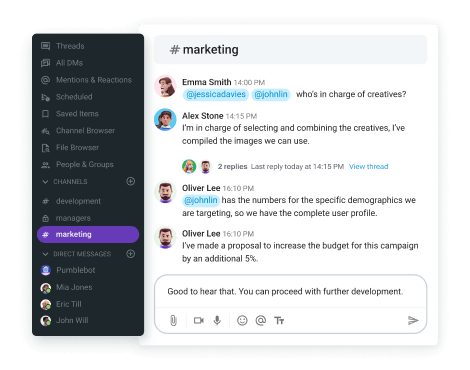 Channels
Communicate with multiple people on channels.
Calls
Organize 1-1 and team audio & video calls.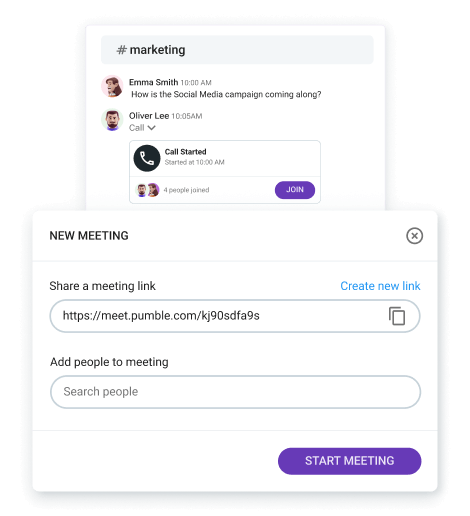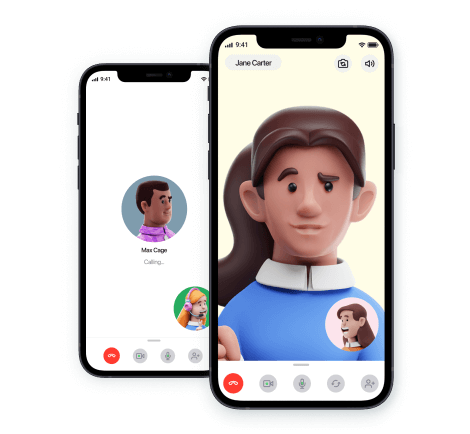 Mobile calls
Call others from a mobile app (iOS, Android)
More features
Expenses
Record work expenses and project-related fees.
Rates
Set up hourly rates per user, project, or task.
Profit
Compare what you charge clients vs labor costs.
QuickBooks integration
Send time to QuickBooks for accounting and payroll.
Scheduling
Plan projects and assignments on a timeline.
Approval
Submit timesheets to managers for approval.