How to stay focused when approaching retirement
For better or for worse, your retirement is near and it's probably getting harder and harder for you to focus – after all, you've already probably made the best of what you can with your work, and this lack of challenges is likely making you lose interest.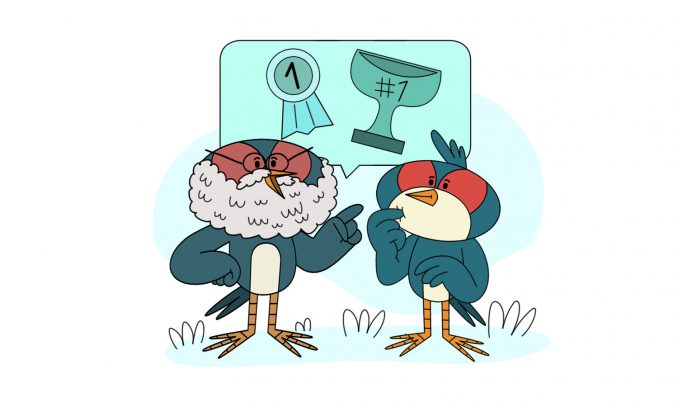 But, there are 5 ways to make the most of your situation and enjoy the last 5 years of your official professional career:
Tip #1 – Take on a mentorship role
One of the best ways to spice things up in your work life before you retire is to mentor someone – you'll get a chance to pass on your vast knowledge, and a chance to help shape the new generation in your profession.
So, take on a couple of proteges and share what you know – the proteges will appreciate your extensive experience, and you'll relive some of your best time at work through your lectures.
Tip #2 – Enjoy your accomplishments
Being close to retirement and having little to no new challenges left actually has its perks.
You're likely not worried about keeping your current job or fighting to get a promotion or that new project everyone is competing for.
You're probably well versed in your job – you perform most of the work in a routine manner that leaves little room for anxiety and frantic pacing to beat a deadline.
In gist, being so close to retirement leaves more room for you to relax and enjoy what you've accomplished in your long career.
You'll have more time (and patience) to:
✅ Pursue projects you like
✅ Discuss ideas that have always interested you
✅ Generally, enjoy a less stressful pace.
Tip #3 – Enjoy your position as a "veteran"
Being a seasoned veteran in a job means you'll be able to enjoy the many benefits such a position brings:
✅ You can politely refuse "opportunities" for self-development
✅ You don't have to go to meetings you don't need to attend
✅ You don't have to go to social events at work to impress your bosses
✅ You don't have to stay in longer or bring work home to impress your bosses
In gist, you've likely already proven your worth, meaning you'll have more time to focus on the projects that interest you.
And, as an interesting side effect of pursuing projects and work you fully enjoy, you'll also notice that time starts passing by more quickly.
Tip #4 – Focus on one milestone at a time
It's much easier to make it to the finish line if you have several mini-finish lines to look forward to – so, parse your remaining time at work into several milestones, such as:
Your next raise
Your last raise
Your next bonus
Your last bonus
The last project you'll see through to the end
For a clear overview of the time you have left before each milestone, you can track your time – this way, you'll compile an archive of all the work you've accomplished before the milestones, AND gain a better understanding of the time you still have left until retirement.
💡 Clockify pro tip
If you want to learn more about how Clockify can help you track time, follow this link to find out more.
You can even block time for milestones in your calendar, to celebrate and reflect on these dates.
This way, you'll gain a better sense of the time you still have to work – which will make it easier to continue working in the same quality and with the same focus as before.
Tip #5 – Find tangible motivation in your work
Motivation is the key to focus at any point in your career – and it's even more so by the end of it.
For starters, try to maximize the time you spend on the aspects of your work you love – because working on something you love is always the best motivation.
You may even find that you enjoy your work more than you initially thought.
On the other hand, if there's little about your work you still love, find something tangible to motivate you – for example:
✅ Explore the possibilities of moving where you always wanted when you finally retire
✅ Take a stab at a new hobby you have always wanted to try
After all, the best thing about retirement when you don't like your job anymore – is that you won't have to do it for much longer.
So, you'll feel more motivated to focus on delivering quality results and finishing your career on a high note.
Wrapping up…
Keeping focus at work when you can already see your retirement on the horizon doesn't have to be a problem – if you try a few efficient strategies:
Become a mentor and take on a protege
Take pleasure in what you've accomplished thus far
Enjoy the benefits of being a seasoned work veteran
Parse your remaining years at work into milestones you'll look forward to
Find something that motivates you
Once you do, you'll feel more at ease with your current position and more likely to spend the remaining years of your professional career focused on carrying out your work as before.