Plan when projects need to start and end, and then assign team members to them. Then, switch to Team view and define capacity for each member so you can know how busy or available your team is at a glance.
Scheduling allows you to collaborate with managers and share the plan with the entire team so everyone knows who's working on what and when.
Project scheduling #
Add projects to a timeline and plan out when and who will work on them, and define milestones.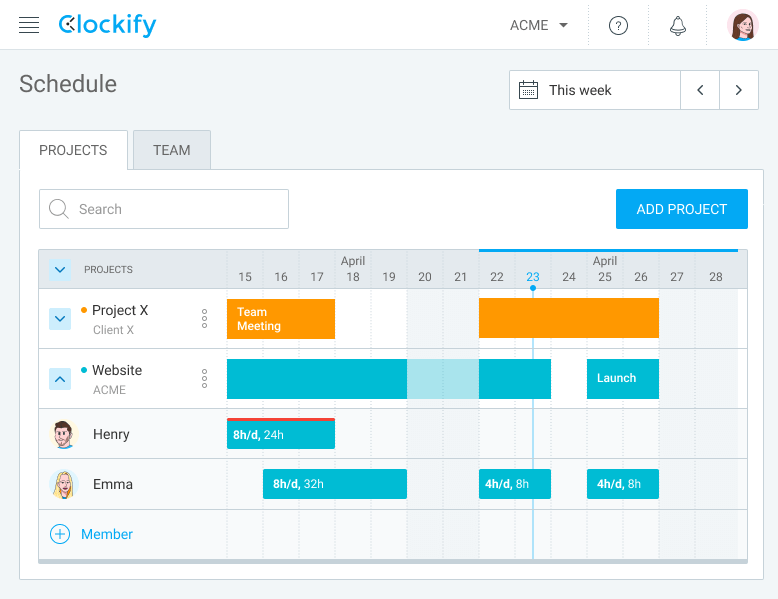 Team scheduling #
Add team members to timeline and plan who will work on what, and see their capacity by checking whether they have too much or not enough work.
Later, team members can check their calendars to see what they should work on and how their day should look like.