Each user in Clockify gets a personal Dashboard where they can see quickly see how much they've worked this week or month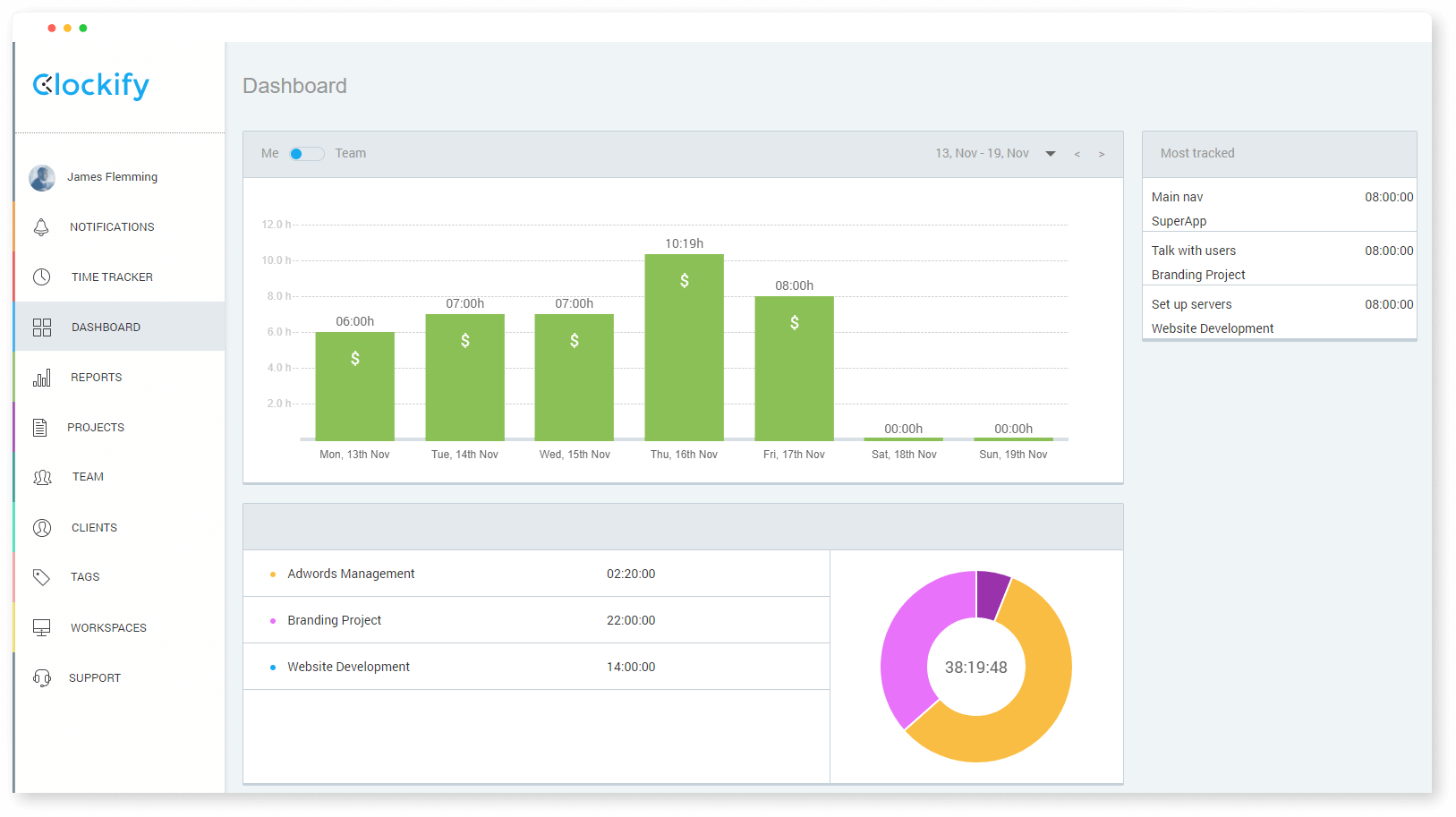 Dashboard shows you total time you've tracked each day and how much of it is billable. You can also see your most tracked activity and breakdown of your time by project.
To see a breakdown for a different time period, use date range picker.
Team Dashboard #
Team Dashboard shows a breakdown of all activity in your account, how much time each user tracked, and how they rank (from most to least active).
If you want to hide Team Dashboard so regular users can't see it, go to your workspace settings and switch the "Who can see Team's Dashboards" to Admins.
Have in mind that if you set "Who can see all time entries" to Admins only, but have "Who can see public project's entries" to Everyone then the Team Dashboard will include time entries from public projects in the Activity section, on the list of projects, and on the graphs.
And if you set both of these settings to Admins only, then regular users will only be able to see their own time on the Team Dashboard. The Most Active section will still show which user tracked most time in the given date range.