Customize report exports
When you export a report, you can choose which columns you wish to get in CSV, Excel and PDF.
Customizing exports is an extra feature, which you can enable by upgrading your workspace to any of our paid plans.
Export settings #
To choose which columns you wish to export in CSV, Excel, or PDF:
Go to a report
Click Export
Choose Customize
Select which information you wish to get when you export CSV/Excel/PDF
Save
Each report you export from now on will contain only the selected data
This customization works on a per-user basis, and is remembered across sessions. If you decide you need some column, you can always turn it back on.
You can add custom text at the footer of the PDF report by checking Notes option and entering text. All PDF exports for that type of report will have that text until you disable the note.
You can also get a separate column for each user's group in CSV/Excel once you enable Group in the Detailed report's export settings.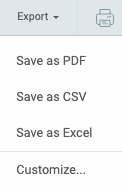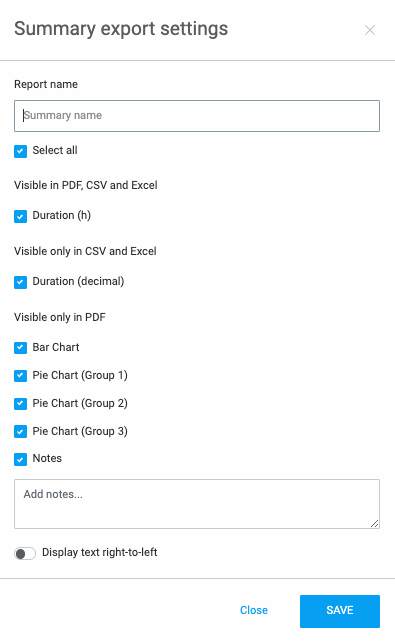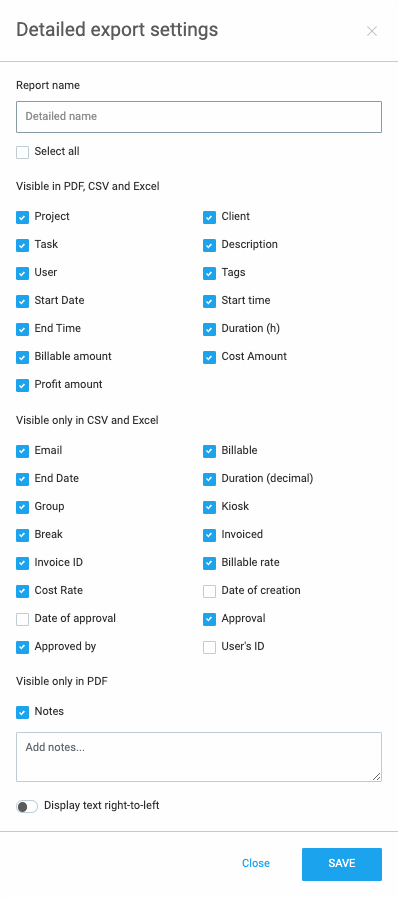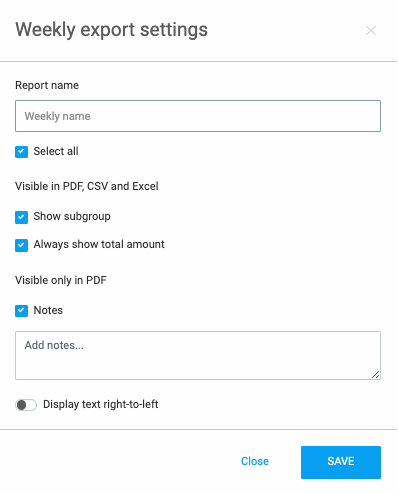 Branded reports #
Exported PDF reports with your company logo.
Simply upload your company logo in your workspace settings and your logo will be included in each PDF you export, and Created with Clockify will no longer appear in the PDF footer.
Branded reports is an extra feature, which you can enable by upgrading your workspace to any of the paid plans. You can try out the feature for free by activating the free trial (no credit card required).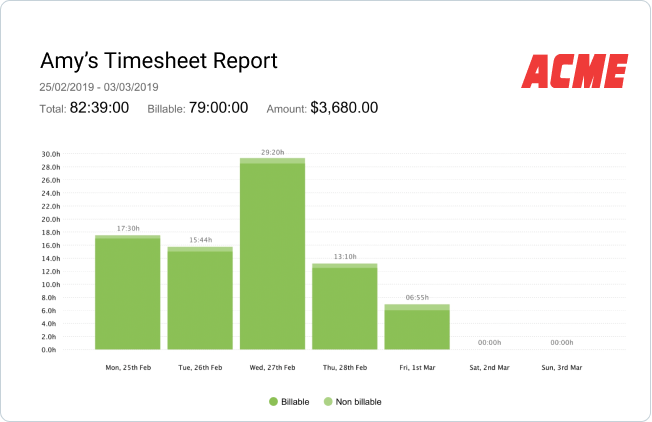 Name on the printed report #
If you need to have a custom text displayed at the top of the report (e.g. instead of the usual Summary report), share the report and then open the link and export the PDF.
Logo ratio #
When choosing what logo to upload, keep in mind:
Square (1:1 ratio) logos work the best
Logo, where the width is longer than the height (3:1), will appear larger
Logo, where the height is longer than the width (1:3), will appear smaller