Whenever your team is on the road or on site, they can clock in via their mobile app and you can see their location on the map.
With GPS tracking, you can see who's currently working on site and everyone's location history throughout the day while they were on the clock.
GPS tracking is an extra feature, which you can enable by upgrading your workspace to Enterprise plan. You can try out the feature for free by activating the free 7-day trial (no credit card required).
User privacy #
Location can't be tracked without user's knowledge and permission. In order to record the location:
Admin has to enable "Activate GPS tracking" in workspace settings
User has to download and track time via the mobile app
User has to have GPS turned ON
User has to allow the Clockify app to access their location
Locations is recorded only while the timer is running
Each location is tied to a time entry. If the time entry is deleted, its locations are deleted also.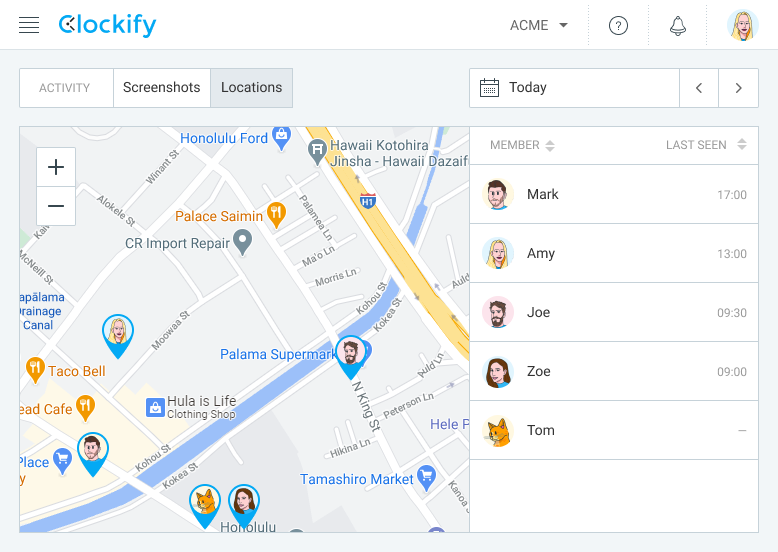 How to enable location services on mobile devices
Collecting locations #
Locations are being collected only when the timer is running.
Locations #
Admins can see users' current locations in Activities -> Locations tab.