Scheduled vs tracked report
Scheduled vs tracked report presents your employees' performance by comparing their published scheduled assignments and tracked time for a given time period.
This is an extra feature which you can use by upgrading your workspace to a Pro or Enterprise plan and it is available for all user roles.
Keep in mind that in order to see the report, Scheduling needs to be enabled, as well.
After you've met all these requirements, you can:
go to Reports in the sidebar
choose Assignments from the dropdown
The report shows a total scheduled time of published assignments, total tracked time, the difference between the two and the performance column with a progress bar on the right.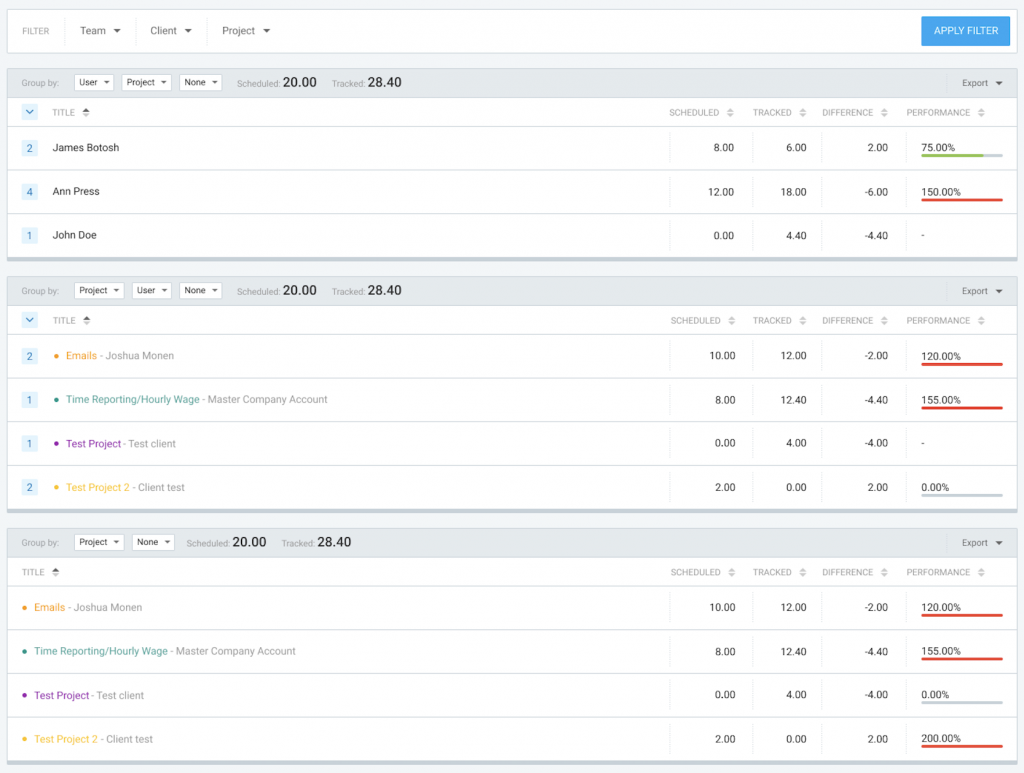 The results are grouped by project, client, user, group, tag and date. However, you can adjust the display by setting up the criteria according to your needs and further breakdown data into subgroups.
For example, you can:
Group by client -> user to see who worked for which client
Group by group -> user -> date to see who worked when
You can also filter the results by date in the date picker, team (users and groups), client or project and export them in CSV and Excel format.
Please note that the grouping options will affect the way your exports look like. So for example, if you group by user and subgroup by project, that's the way data will be grouped in the export.