Quickly finding projects/tasks
Compact project list #
If you have hundreds of clients, projects, and tasks, and have trouble finding the right one when tracking time, you might want to enable compact project list in your Personal Settings.
Compact project list collapses all projects under its client, making the list more manageable.
If your projects/clients have long name, you can expand the list across the whole screen.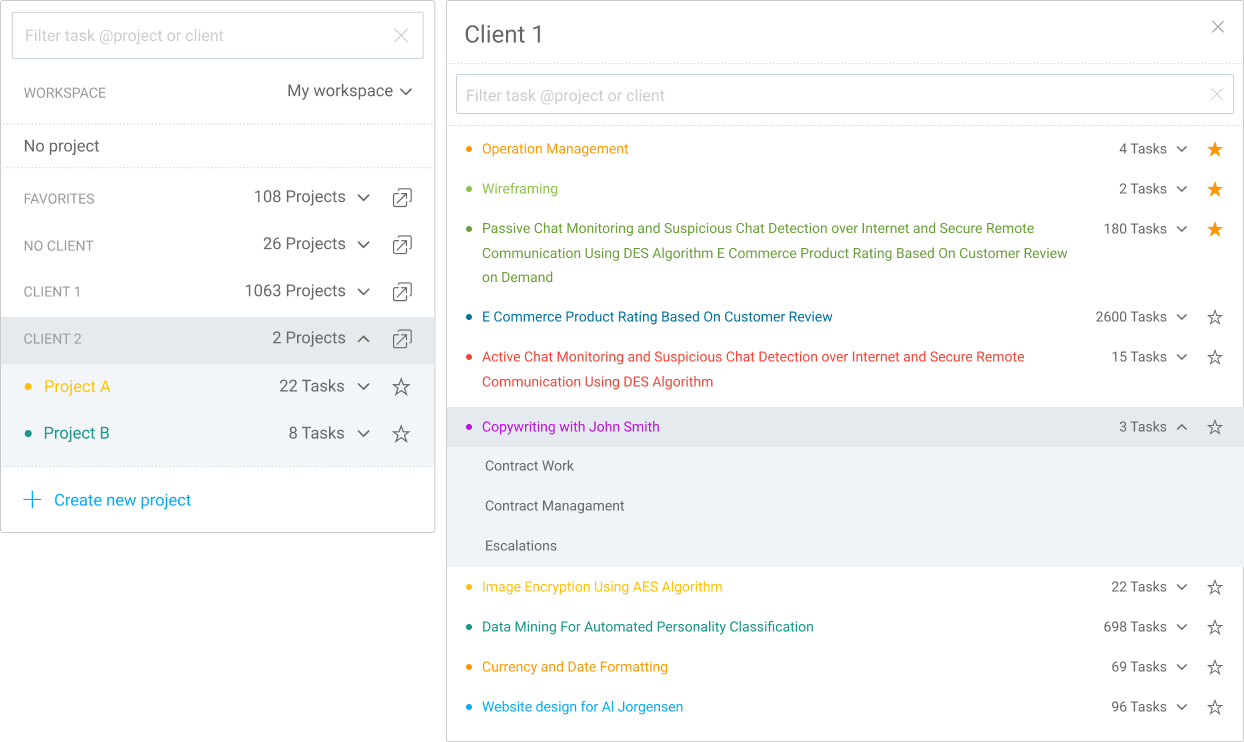 Project and task favorites #
If there are some projects and tasks you're using often, you can mark them as favorite so they appear at the top of the project finder.
To use the Project favorites you will need to enable them in the Workspace settings first. To do this switch the toggle under Project favorites to Activate project favorites.
You can mark a project as a favorite in the Projects page by clicking on the star next to it, or directly in the project finder.
Favorite projects are user specific. When you mark some project as a favorite, this doesn't affect other users. Each user can have his or her own set of favorite projects.
Task filter #
If you prefer to filter primarily by project or client, keep the task filter off and the filter will take into account:
However, if you use a lot of tasks when tracking time, you might want to activate the Task filter. This filter is user-specific so each user can activate it in the Profile settings (inside the web app).
Once it's selected, you can quickly find the task (and project and client) you're looking for by using "task @project" syntax:
Enter task name to find the task you need
Further filter the results by adding @ prefix and typing project or client name