Free 7shifts alternative
Organize your restaurant staff and let them track their working hours with Clockify - a free 7shifts alternative. Try Clockify and get unlimited users and tracking for free.
4.7 (4,295 reviews)
Clockify vs 7shifts
| | | |
| --- | --- | --- |
| Pricing | starts at $0.79 | starts at $29.99 |
| Free plan | ✓ | ✓ |
| Time clock | ✓ | ✓ |
| Reports | ✓ | $ |
| Scheduling | $ | ✓ |
| Overtime alerts | $ | $ |
| Time off | $ | ✓ |
| Hourly rates | $ | |
| Team chat | ✓ | ✓ |
| Apps (mobile, desktop) | ✓ | Mobile only |
| API | ✓ | $ |
Why replace 7shifts with Clockify
Free-forever plan
Get started for FREE, with unlimited number of users. Upgrade at any time if you need additional features.
Restaurant staff scheduling
Schedule your restaurant staff, visualize shifts, see who's busy or available, and plan resources on a timeline.
Create projects or tasks, assign them to employees or a group, adjust schedules by dragging and dropping and save schedule templates.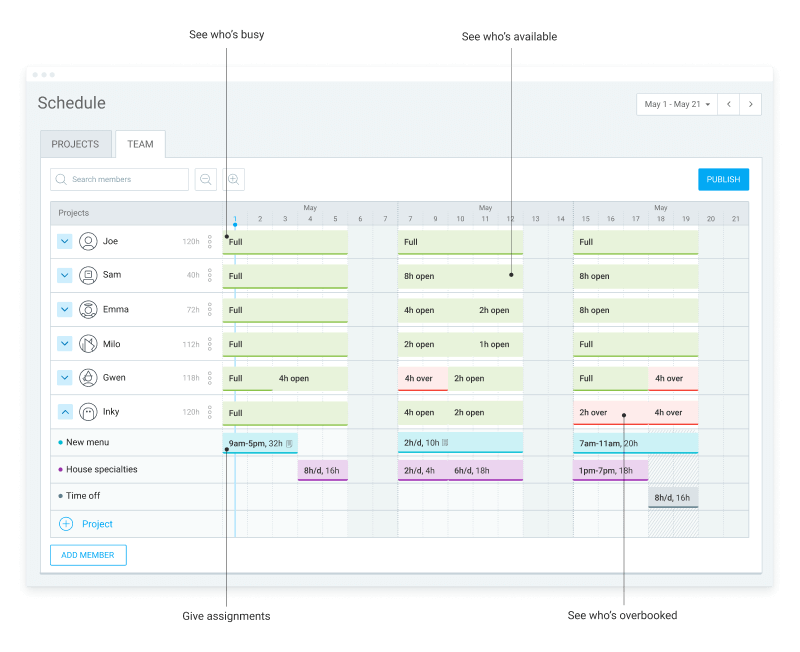 Smart time clocking
Let your employees clock in and out from a kiosk station, mobile app, desktop or web. Time tracking will be synchronized across devices.
If you set a time tracking target, Clockify will let you know when someone tracks less or more. And if anyone forgets to clock in, all entries can be made manually, or edited to make sure you have the right data.
Team chat & management
Clockify provides you with a free communication and collaboration tool - Pumble - to chat with your team, exchange files or make calls. All messages stay forever saved and accessible.
You can also share company policies, and manage time-off requests or vacation days.
Run reports & gain insights
Run customized reports with Clockify and see how you can optimize your restaurant. Analyze how much time and money you spend on each task or a project.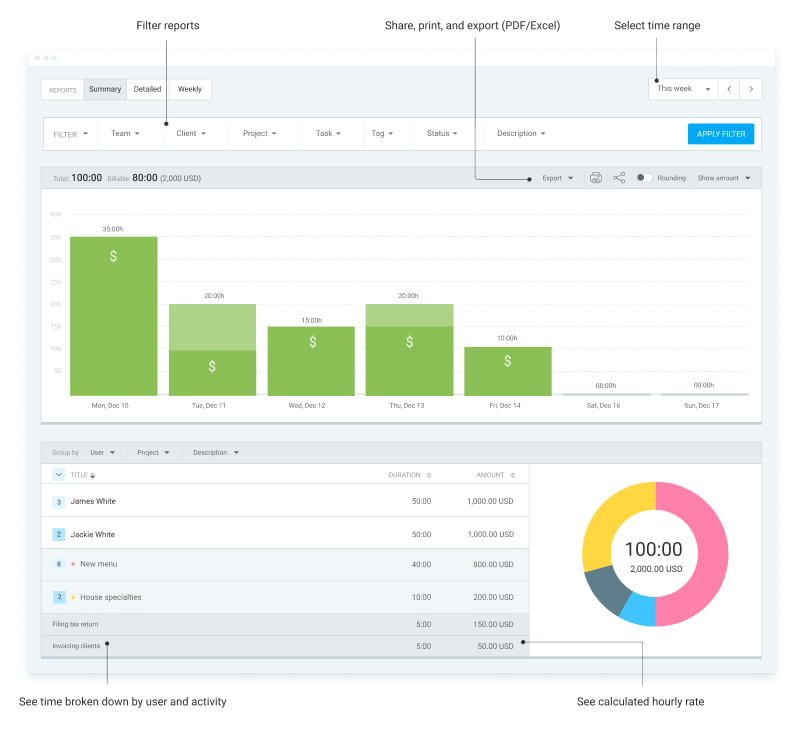 80+ integrations available
See how Clockify helps in managing your everyday processes and ensures data consistency with 80+ available integrations.
How Clockify works
Step 1
Create Clockify account
Step 2
Invite your team
Add people as limited members so they can clock in and out via kiosk. Or, add them as full members if they need to access reports or track their time personally via an app.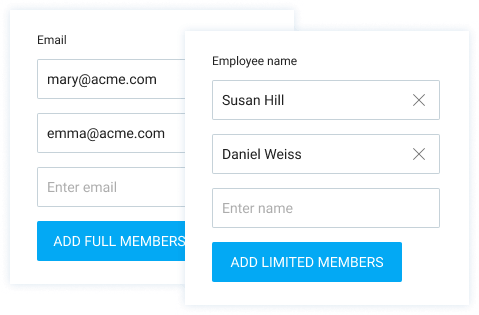 Step 3
Create kiosk
Name your kiosk, assign people to it, and enable PIN sign in.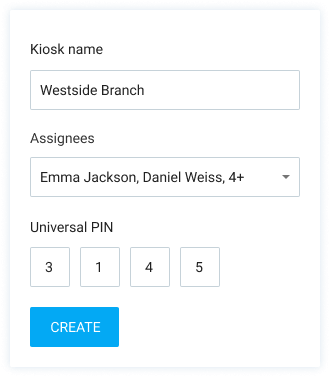 Step 4
Open kiosk
You can set up a kiosk on any device by opening the link to it in a browser.

Step 5
Sign in
Select your profile and enter your personal PIN.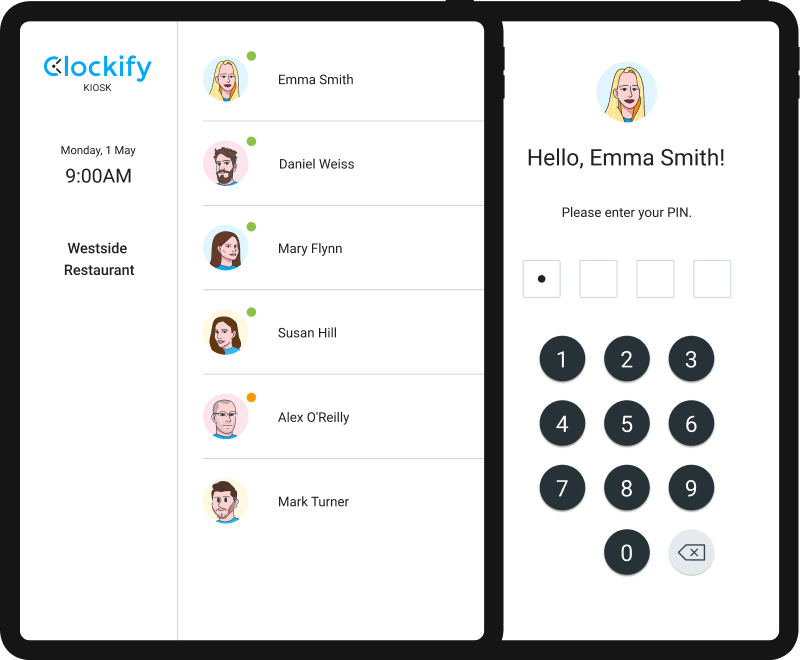 Step 6
Clock in
Start your work shift with one button.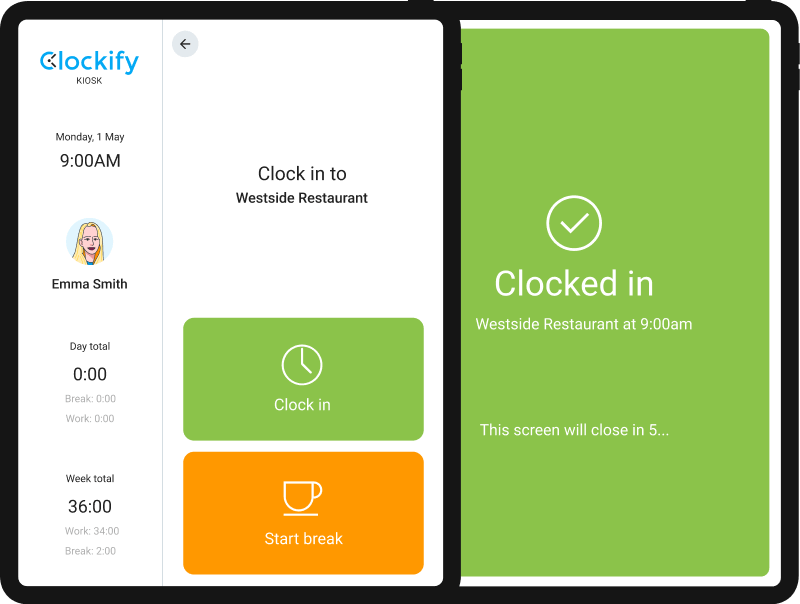 Step 7
Start break
While clocked in, start a break. Later, finish the break to clock in again.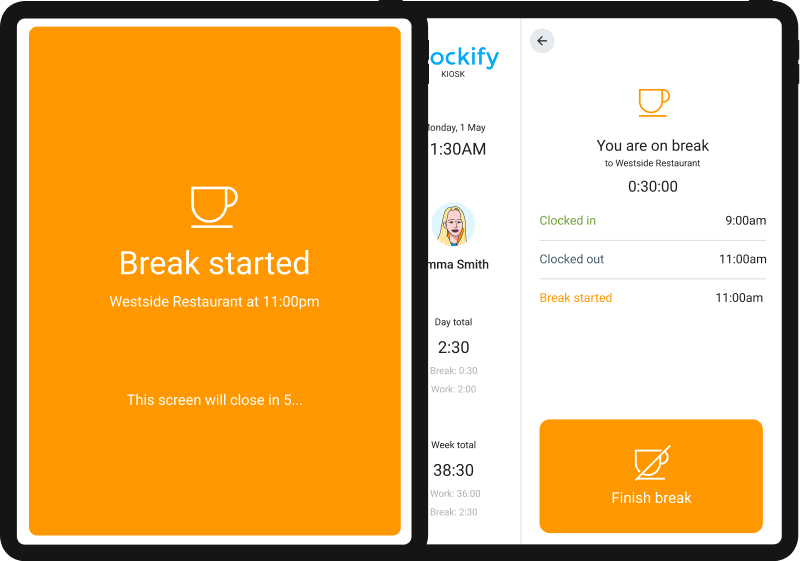 Step 8
Clock out
Finish your shift with one button.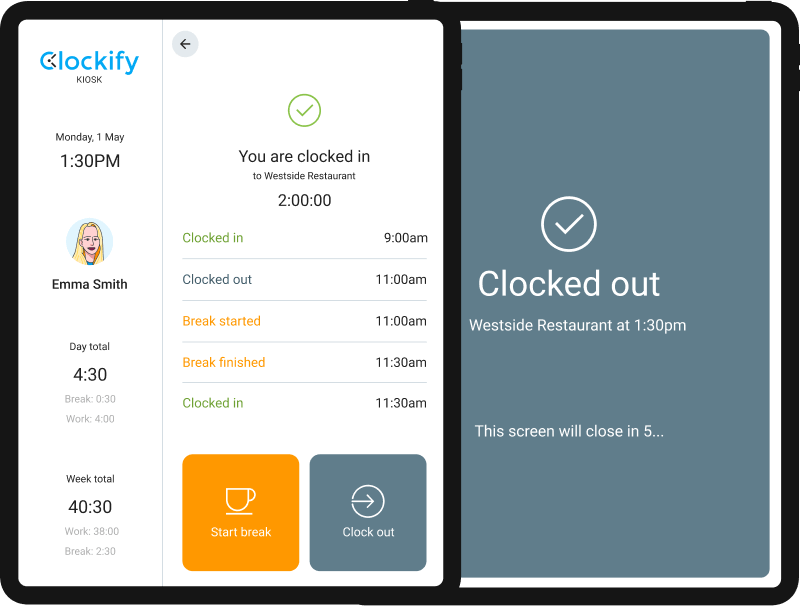 Step 9
See activity
See who's currently clocked in, what people worked on, and when was their last activity.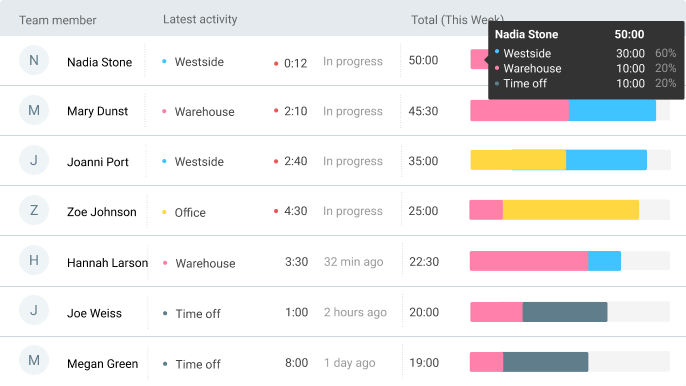 Step 10
Schedule work
See who's available, plan who works on what and when, and publish the schedule.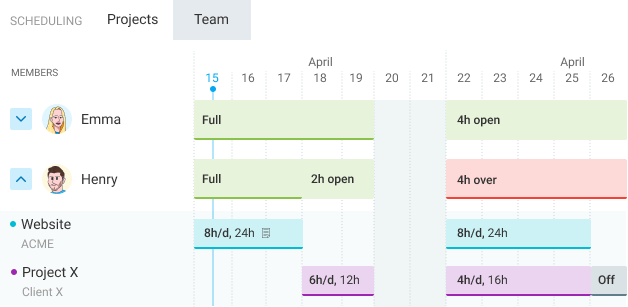 Clockify vs 7shifts pricing
Choose a monthly plan with the features you need, and pay one price for employees who clock in via kiosk (limited user), and another for admins who access reports (full user). Pay annually and get 20% OFF.
| | FREE FOREVER | BASIC | STANDARD | PRO | ENTERPRISE |
| --- | --- | --- | --- | --- | --- |
| Per admin | $0 unlimited | $4.99 | $6.99 | $9.99 | $14.99 |
| Per employee | $0 unlimited | $0.99 | $1.49 | $1.99 | $2.99 |
| Mobile app | ✓ | ✓ | ✓ | ✓ | ✓ |
| Kiosk | ✓ | ✓ | ✓ | ✓ | ✓ |
| Reporting | ✓ | ✓ | ✓ | ✓ | ✓ |
| Multiple locations | | ✓ | ✓ | ✓ | ✓ |
| PIN & break | | ✓ | ✓ | ✓ | ✓ |
| Approval | | | ✓ | ✓ | ✓ |
| Time off | | | ✓ | ✓ | ✓ |
| Labor costs | | | | ✓ | ✓ |
| Scheduling | | | | ✓ | ✓ |
| Audit log | | | | | ✓ |