Reports
Break down time and costs, and export data.
Dashboard
Get an overview of all tracked time at a glance.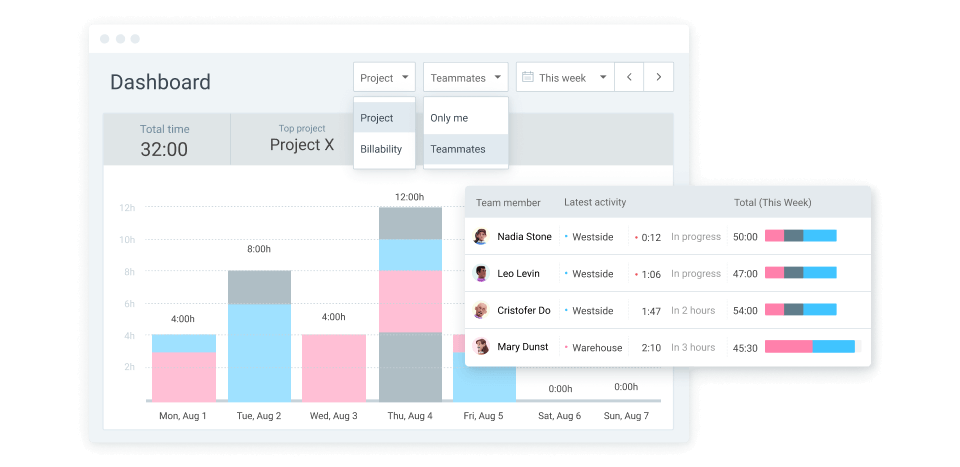 Overview
See breakdown by billable status or project, and view your personal time or your team's time.
Summary Report
Break down data by team, project, and date.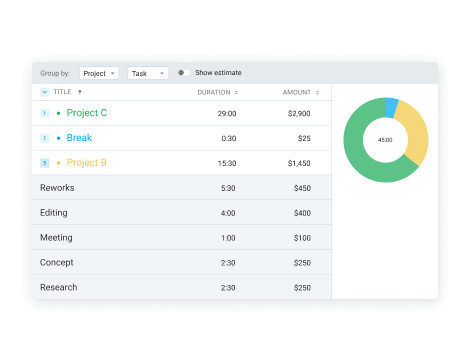 Custom Breakdowns
Group time by any dimension you need.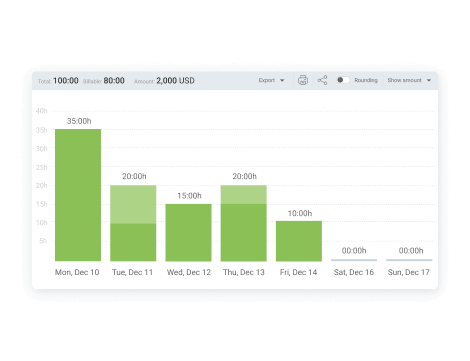 Charts
Visualize where the time goes.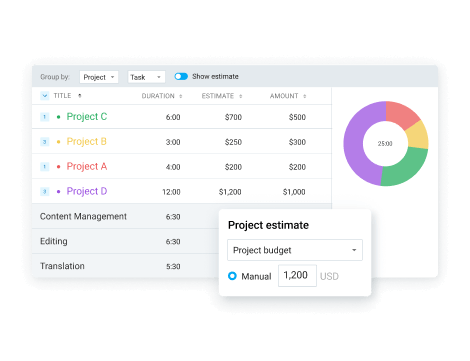 Estimates
Compare estimated vs tracked time.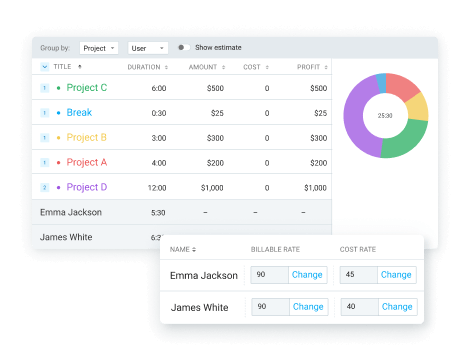 Costs & Profit
Earnings, costs, and profit for each breakdown.
Detailed Report
See and edit all tracked time in detail.

Time entry details
See each time entry and all its details.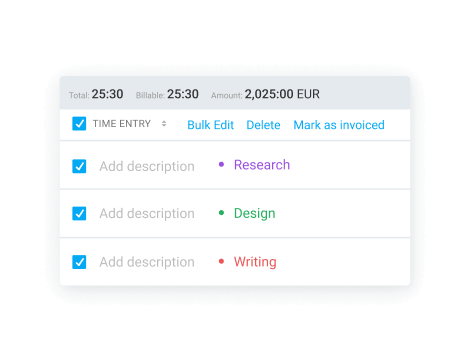 Bulk edit
Edit entries one by one, or in bulk.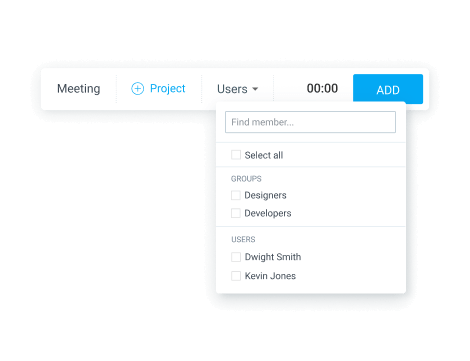 Add time for others
Add missing time for your team members.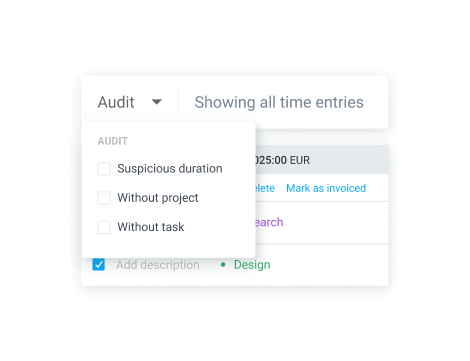 Time audit
Find and fix incorrect time entries.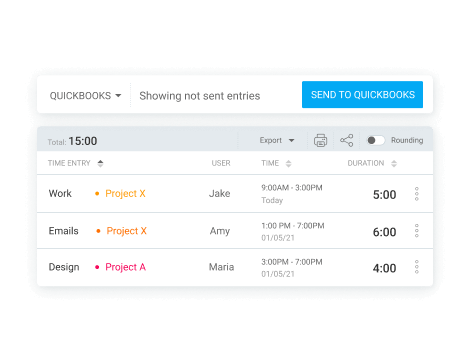 QuickBooks integration
Send all tracked time to QuickBooks.
Weekly report
See team and project time by week.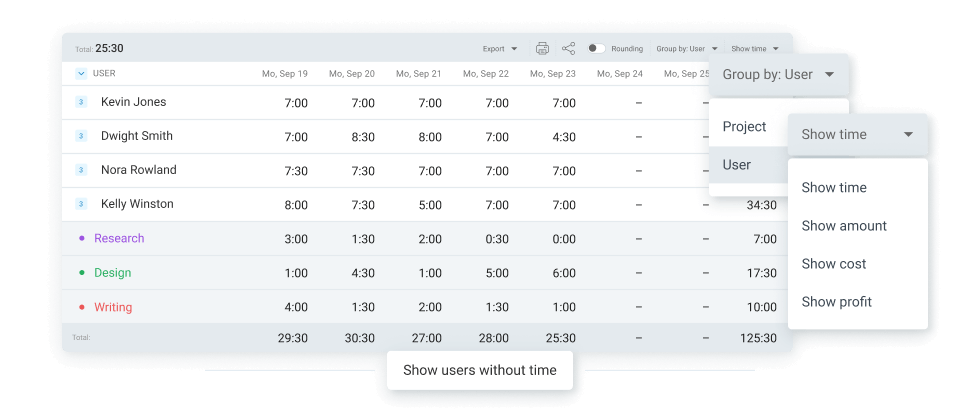 Users without time
Find people who haven't logged any time.
Share reports
Filter reports and share them with others.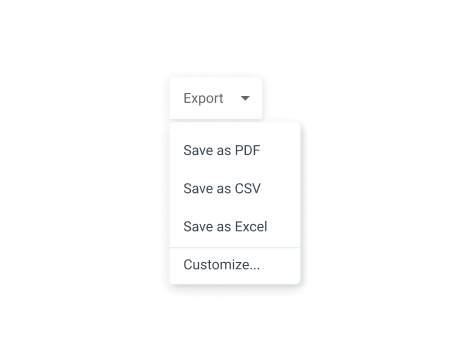 Export
Download all the data in CSV, Excel, and PDF.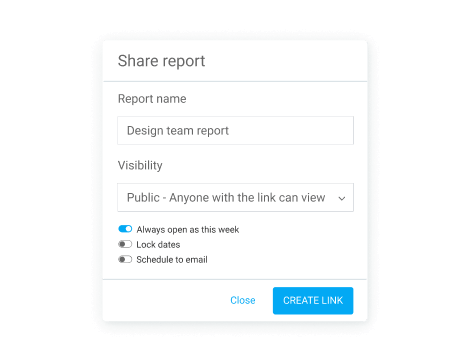 Shareable link
Share a custom live report via a public link.

Schedule to email
Receive a custom report each day, week, or month.
Expense Report
See and download all expenses and receipts.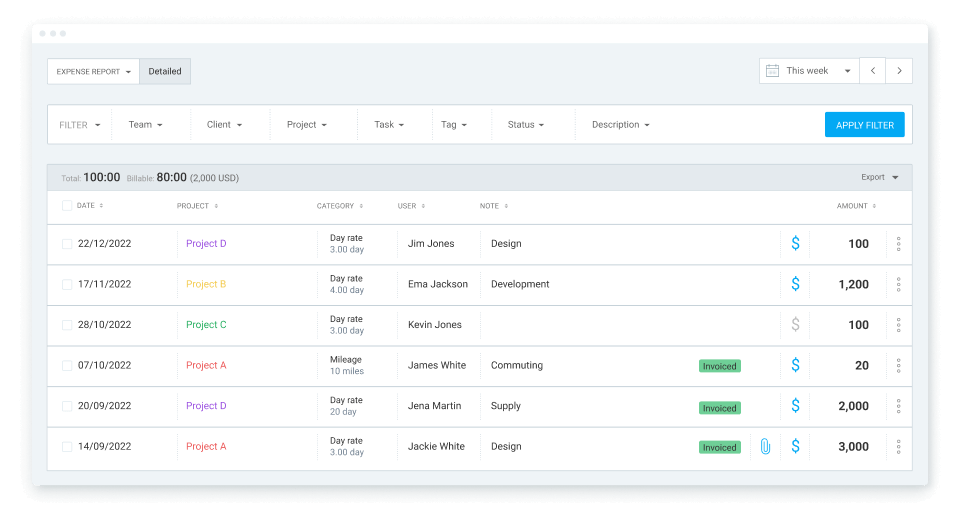 Assignments Report
Compare scheduled vs tracked time.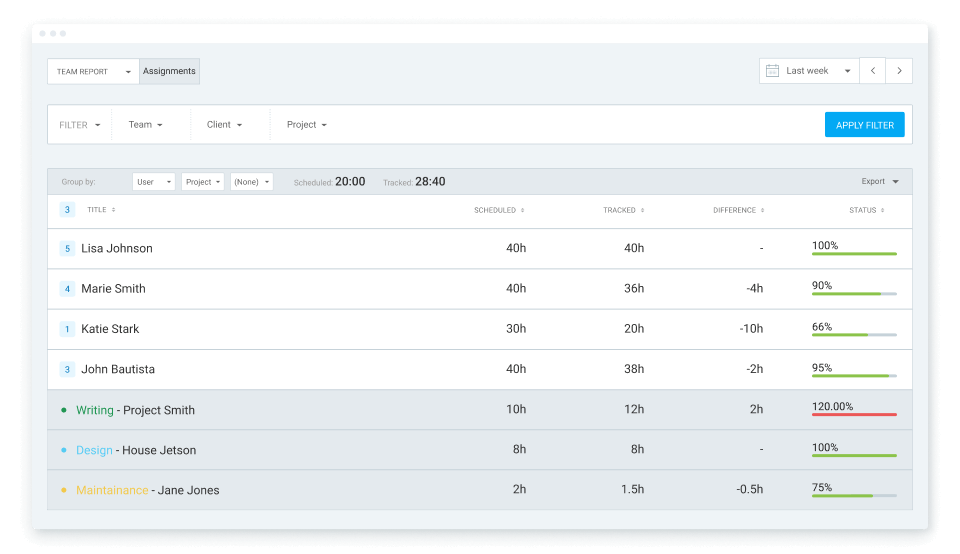 Attendance Report
See daily hours, breaks, overtime, and time off.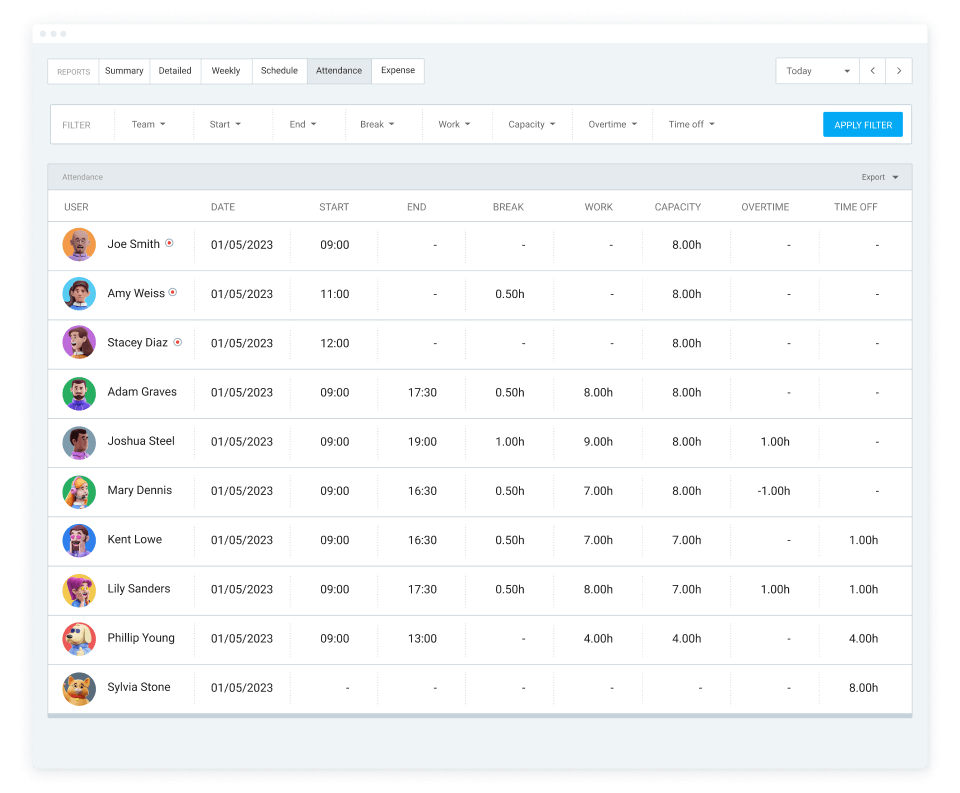 Customization
Control what's displayed on reports.
Dates
Get reports for any time period.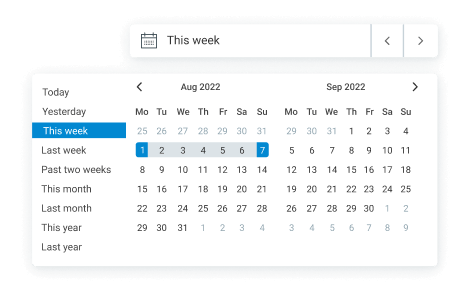 Filters
Filter data by any dimension and custom field.
Rounding
Round time up, down, or to nearest X minutes.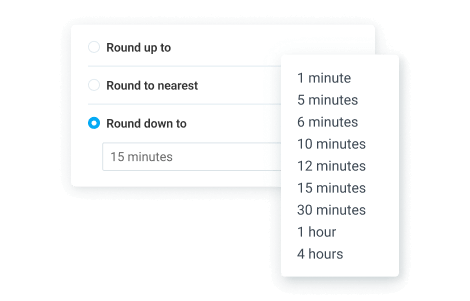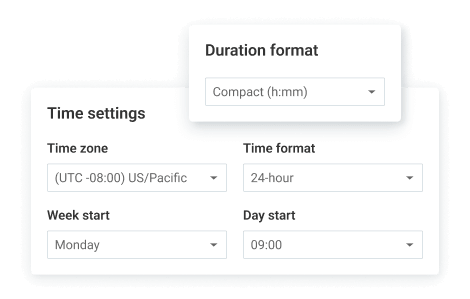 Format
Control how time is displayed.
Customize PDF export
Edit report name
Add custom note
Choose what to show
Add company logo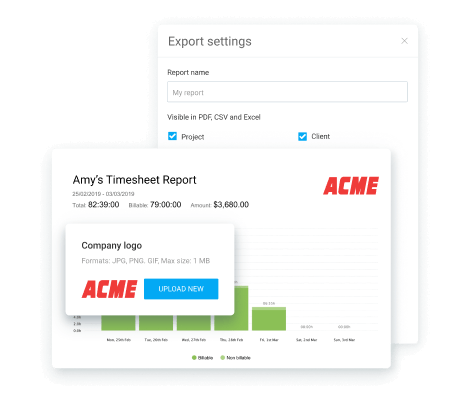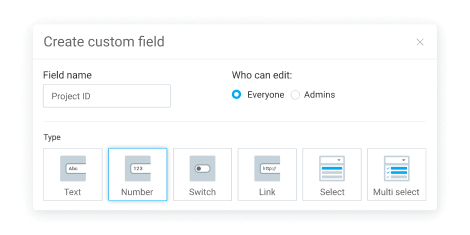 Custom fields
Time

Get additional fields for time entries.

User

Get additional fields for users.
More features
Rates
Set billable and cost rates by user and project.
Required fields
Prevent people from adding time that's missing information.
Lock time
Prevent members from editing their past timesheets.
Activity
See your team's screenshots and GPS locations.
Permission
Control who can see and do what in your account.
Approval
Submit timesheet for manager approval.
Scheduling
Plan and organize work days for yourself and your team.
Timesheet
Log your weekly activities in less than a minute.
Progress
Track project progress by setting estimates and budget.
Invoicing
Create customized invoices and share them with clients.
Audit log
Track all changes users make to time entries.
Import time
Upload a file to import a lot of time entries at once.