Hard costs vs soft costs: Differences and estimation tips 
Are you a general contractor or a builder considering embarking on a construction project? Whether it's a new residential project, a commercial building, or a minor remodeling endeavor, understanding the financial aspect is crucial.
Why so?
According to a survey titled Owners At The Leading Edge, commissioned by Procore, 75% of construction projects go over the budget or are delivered late (77%) — or both.
The said survey discovered that there are, on average, 6 changes to the construction budget per project, resulting in a 15% increase in costs.
To prevent budget overruns, it's important to know how to control both hard costs and soft costs in construction.
But what exactly do these terms mean?
In this article, we will break down the concepts of hard costs vs soft costs. We will also equip you with 12 actionable tips to estimate these costs so that you can streamline project cost management.
Let's start.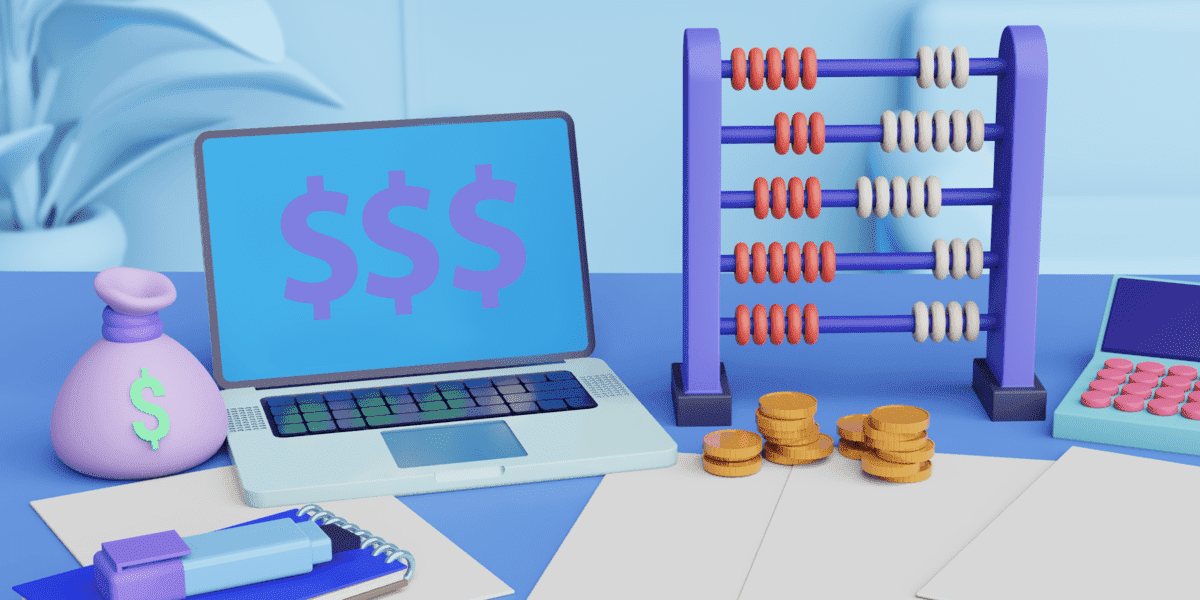 What are hard costs in construction?
Hard costs or 'brick-and-mortar costs' are tangible expenses associated with the physical construction of the project.
Being easily measurable, hard costs involve the direct costs related to materials, labor, equipment, and services needed for the actual construction process.
So, what portion of the total project budget do hard costs represent?
To understand this, we reached out to Brooks Turner, co-owner of CTX Land Clearing and Forestry Mulching who explains that hard costs make up the largest part of the total budget: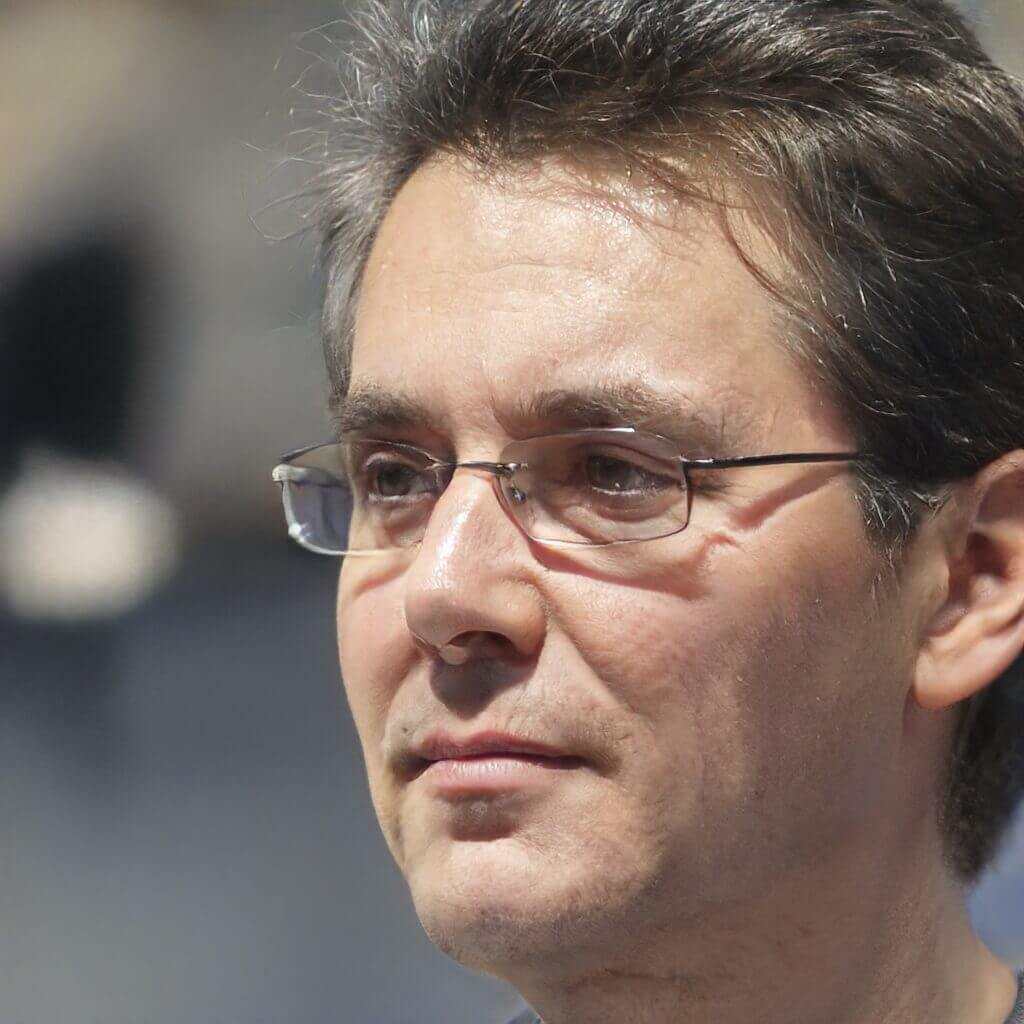 "[T]here is no fixed range or percentage that universally applies to all projects due to their unique nature and complexity levels. However, it is generally recommended that hard costs account for around 70–80% of the total budget."
Now, if you're wondering about the examples of hard costs, we've got you covered.
Construction hard cost #1: Materials
All the materials that constitute the physical structure of the building come under this category, such as:
Concrete/cement,
Steel,
Lumber,
Roofing materials,
Flooring materials,
Windows and doors,
Insulation materials,
Masonry materials (bricks, blocks, etc.),
Drywall, and others.
Note that this is not an exhaustive list as the specific materials required can vary depending on the project's scope and design.
Construction hard cost #2: Labor
When calculating labor cost in construction, you will need to factor in these expenses:
Wages — the costs of paying workers based on their hourly rate or salary,
Benefits — expenses related to employee benefits, such as health insurance, vacation pay, and other statutory benefits,
Payroll taxes — employer contributions to Medicare, Social Security, and other payroll taxes,
Union fees — if the construction workers belong to a trade union, union fees will apply, and
Overtime pay — extra pay for hours worked beyond the regular working hours.
Again, the specific breakdown of labor costs varies based on location, skill levels of the workforce, project complexity, labor agreements, etc.
🎓 Clockify Pro Tip
Enhance your wage estimation accuracy by staying updated with the latest labor laws here:
Construction hard cost #3: Equipment
Hard costs in construction also include two types of costs related to equipment:
1. Ownership costs — the initial investment you make in purchasing or renting the equipment. Adding up these costs will give you the total ownership costs that include:
Purchases or rentals of heavy machines, including excavators, cranes, loaders, bulldozers, concrete mixers, and scaffolding,
Hand tool purchases,
Safety equipment rental/purchase,
The cost of transporting, assembling, and storing the equipment,
Sales tax and insurance, and
Depreciation cost that accounts for the wear and tear of equipment during the construction project.
2. Operating costs — the cost of operating, maintaining, and storing the equipment. While ownership costs are fixed costs, the operating costs can vary based on the actual usage. These costs involve:
Repairs and preventive maintenance,
Wages for operators, and
Consumables, including filters, tires, fuel, oil, and other lubricants.
Construction hard cost #4: Subcontractor fees
Hard costs in construction also include all the fees paid to subcontractors.
Subcontractors can charge different types of fees based on the contractual arrangements and scope of work.
You can hire subcontractors or special trade contractors to perform tasks, such as:
Plumbing, heating and air-conditioning,
Electrical work,
Plastering, drywall, and insulation,
Carpentry,
Roofing, sheet metal, sliding,
Concrete,
Excavation, and others.
Here are some common types of charges to expect from subcontractors:
Fixed-price contract — a fixed price the subcontractor charges regardless of the cost they incur during the project,
Time and materials — the charges based on the actual amount of materials used in addition to an hourly labor rate,
Cost plus percentage contract — the actual cost incurred, with a fixed percentage or fixed fee added,
Unit price — the materials required are estimated and the costs of these materials computed,
Lump sum — a lump sum that includes the cost of materials, labor, and other expenses, and
Change orders — additional fees for any changes not covered in the original scope of work.
Construction hard cost #5: Site preparation
This hard cost category includes the pre-building activities necessary to prepare the construction site before the actual building work begins.
Here are some of the site preparation activities that count as hard costs:
Demolition — removal of existing buildings or any other obstructions,
Grading and leveling — excavation, earthmoving, or foundation work performed to adjust and shape the land,
Clearing the land — removal of trees, rocks, vegetation, and other objects on the site,
Earthwork — soil testing, measures taken to prevent soil erosion, cut and fill operations, and
Drainage projects — installation of drainage systems, such as underground pipes or culverts.
Moreover, the cost of site preparation will differ by:
Location,
Project type,
Size of the land,
Accessibility,
Soil type, and
Leveling needs.
Construction hard cost #6: Mechanical, electrical, and plumbing systems
Mechanical, electrical, and plumbing systems (MEP systems) account for a significant portion of the overall construction budget.
These hard costs include:
Electrical systems — power distribution systems, panels, switches, lighting, wiring, and other electrical components,
Plumbing systems — water supply lines, plumbing fixtures, drainage systems, water treatment systems, and
Mechanical systems — mechanical systems required for elevators, space heating, air conditioning, and ventilation systems.
The cost of plumbing and electrical systems depends on these factors:
Size of the building/home,
The type of materials,
Number of rooms/bathrooms, and
Number and type of plumbing and electrical fixtures.
Construction hard cost #7: Interior work
Hard costs also include the materials required for interior construction and finishes, such as:
Flooring materials,
Lighting fixtures,
Insulation,
Cabinetry,
Countertops, and
Painting materials.
—
Now that you know the different types of hard costs in construction, let's shift our focus to soft costs.
What are soft costs in construction?
Simply put, soft costs are intangible expenses that are not associated directly with construction activities.
While hard costs appear during the construction phase, soft costs also include all pre- and post-construction expenses.
So, what portion of the total project budget do hard costs represent?
To get an answer to this question, we also contacted Tracy Allen, CPA, CCIFP, and partner at Aldrich CPAs + Advisors. Tracy says that soft costs cover only 20% or 30% of a budget: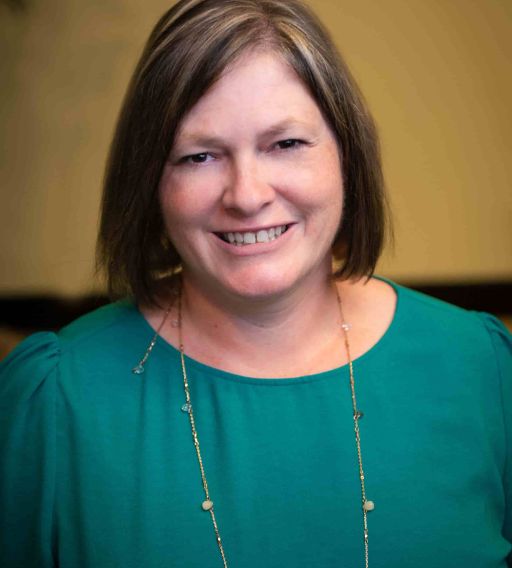 "There is no typical range or percentage; it truly depends upon the project itself, the type of work, the type of contract, and the type of contractor. Soft costs can vary as much as 20% up to 35% or more of the budget depending on these factors.
Tracy also adds that when contractors neglect soft costs, they can "work themselves out of business."
Here are some examples of soft costs in construction.
Construction soft cost #1: Design costs
You may need to hire several professionals during the design stage, such as:
Architects,
Interior designers and decorators,
Feasibility study experts, and
Landscape architects/designers.
The fees they charge will come under the soft cost category.
Construction soft cost #2: Marketing and advertising expenses
When calculating soft costs, it is important to set aside a marketing budget, particularly if it is a commercial project (such as retail stores, factories, or other buildings used for commercial purposes).
Your marketing and advertising expenses can relate to:
Advertising campaigns (digital and print),
Signage, banners, and other promotional materials,
Website development,
Blogging, and
Marketing software.
Construction soft cost #3: Utility connection and temporary services
During the construction phase, you may require several temporary services for construction workers, such as:
Utility connection at the construction site (such as water, electricity, and gas),
Facilities (such as portable toilets, storage, generators, and offices), and
Security measures (fencing, surveillance cameras, and security personnel).
Despite occurring during the construction phase, these expenses still fall under the category of soft costs — because they are not directly related to the actual construction.
Construction soft cost #4: Professional consultants and specialists
You may need to hire professional consultants and specialists during the design phase to ensure the building meets the applicable regulatory and environmental standards.
Soft costs will include the fees you pay to specialists who provide support in the following areas:
Environmental impact assessments,
Acoustical engineering,
Structural engineering,
Geotechnical investigations,
Landscape architecture, and
Construction safety.
Construction soft cost #5: Building permit fees
Expenses associated with construction and building permissions also fall under soft costs.
In addition to the building permit, you may need to factor in permit fees related to the following:
Zoning,
HVAC (heating, ventilation, and air conditioning),
Electrical installation,
Plumbing installation,
Demolition,
Fuel storage,
Fire safety,
Foundation repair, and
Pool installation.
Depending on the location, you may also need a permit for minor projects, such as solar heating unit installation or window replacement.
Construction soft cost #6: Training and workforce development
From working at elevated locations to dealing with dangerous chemicals, construction workers face a significant risk of on-the-job injuries.
As a contractor or builder, it's important to organize safety training for workers to prevent injuries and promote a safety culture. What's more, safety training for construction workers is also mandatory in most states.
Soft costs can involve expenses related to training and workforce development programs that are necessary for improving safety and project outcomes.
Here are some examples of training-related soft costs:
Training sessions for construction personnel,
Certifications and licenses required for certain trades or roles, and
Professional development opportunities (courses, workshops, seminars, etc.).
🎓 Clockify Pro Tip
Maximize the performance and productivity levels of your organization with proven workforce management strategies. Check out our blog post:
Construction soft cost #7: Legal fees
Should you include legal fees as part of your project's soft costs?
Considering that the average value of global disputes in the construction industry in 2021 was $52.6 million according to the 2022 Global Construction Dispute Report — the answer is yes!
Now, let's look at the different ways construction attorneys can charge:
Hourly rate — A rate that can vary depending on the location, experience level of the attorney, or the legal services you need.
Contingency fee — Here, the attorney will only receive payment (a percentage of the recovery) if they recover compensation.
Flat fee — A fixed fee offered for specific services or for handling an entire project. Some lawyers also charge a flat fee for specific tasks, such as preparing a contract draft or conducting discovery.
Retainer fee — An arrangement where the attorney charges an upfront monthly fee as a retainer. This fee model is suitable for construction firms that hire multiple contractors and subcontractors or want ongoing legal assistance.
Hybrid fee arrangements — Different fee arrangements combined. For example, attorneys may charge an initial fixed fee and then charge an hourly rate for ongoing legal services. Or, they may charge an hourly rate of $100 and a 20% contingency fee.
Construction soft cost #8: Insurance
Given that construction projects involve risks — such as property damage, accidents, natural disasters, or liabilities — you may need to buy several types of insurance policies.
While certain insurance policies and surety bonds are mandatory in most US states, government agencies also set the minimum policy limits for contractors.
For instance, The California Department of Transportation specifies a minimum general liability insurance cover of $1,000,000 for bid amounts ≤ $1,000,000.
These are some of the insurance covers you may need:
Workers' Compensation,
Surety bonds (bid bonds, payment bonds, and performance bonds), and
Liability insurance (professional liability, builder's risk insurance, general liability, and business owner's policy).
What are the differences between soft costs and hard costs?
While hard costs are tangible and directly tied to construction activities, soft costs are intangible and include various indirect expenses throughout the project's lifecycle.
This table summarizes the key differences between hard costs vs soft costs:
Hard costs
Soft costs
Definition
Tangible expenses directly related to physical construction activities
Indirect expenses linked to non-construction activities, such as administration and insurance
Examples
– Materials
– Labor
– Equipment
– Subcontractor fees
– Site preparation
– MEP
– Interior work
– Design costs
– Marketing and advertising
– Utility connection and temporary services
– Professional consultants and specialists
– Building permit fees
– Training and workforce development
– Legal fees
– Insurance
Timing
Appear during the construction phase
Appear throughout the project's lifecycle (from planning to post-construction)
Calculation
Estimators use different methods of estimation (such as, unit costs, bid estimate, and material takeoff)
Estimators add up the expenses in each soft cost category (insurance, utility fee, etc) to arrive at the total cost
Impact
Directly affects the project budget
Indirectly affects the project's timeline and overall success (for example, legal disputes or accidents on the site can delay the project and impact the costs)
Management
Managed through procurement, negotiation, and cost control
Managed through planning and strategic decision-making
Tips for estimating hard and soft costs in construction
Before determining hard costs and soft costs, it is important to gain a thorough understanding of all aspects of the project.
While experienced contractors can rely on historical data for cost estimation, new contractors can follow these tips to accurately estimate both hard costs and soft costs.
Tip #1: Define the scope of work
Start by reviewing the project requirements and design specifications.
Be sure to review the following:
Project size and complexity,
Site conditions,
Prevailing wages,
Design,
Bid documents,
Industry and market conditions,
Project timeline and scheduling, and
Risks.
This can help you understand the project's viability, specific requirements (approvals, permits, etc.), and constraints early on.
To find out how industry professionals define the scope of work, we reached out to John Ward, co-owner of Austin Iron Fences, a construction company. He stresses the importance of conducting a feasibility study early on, to understand the scope of work: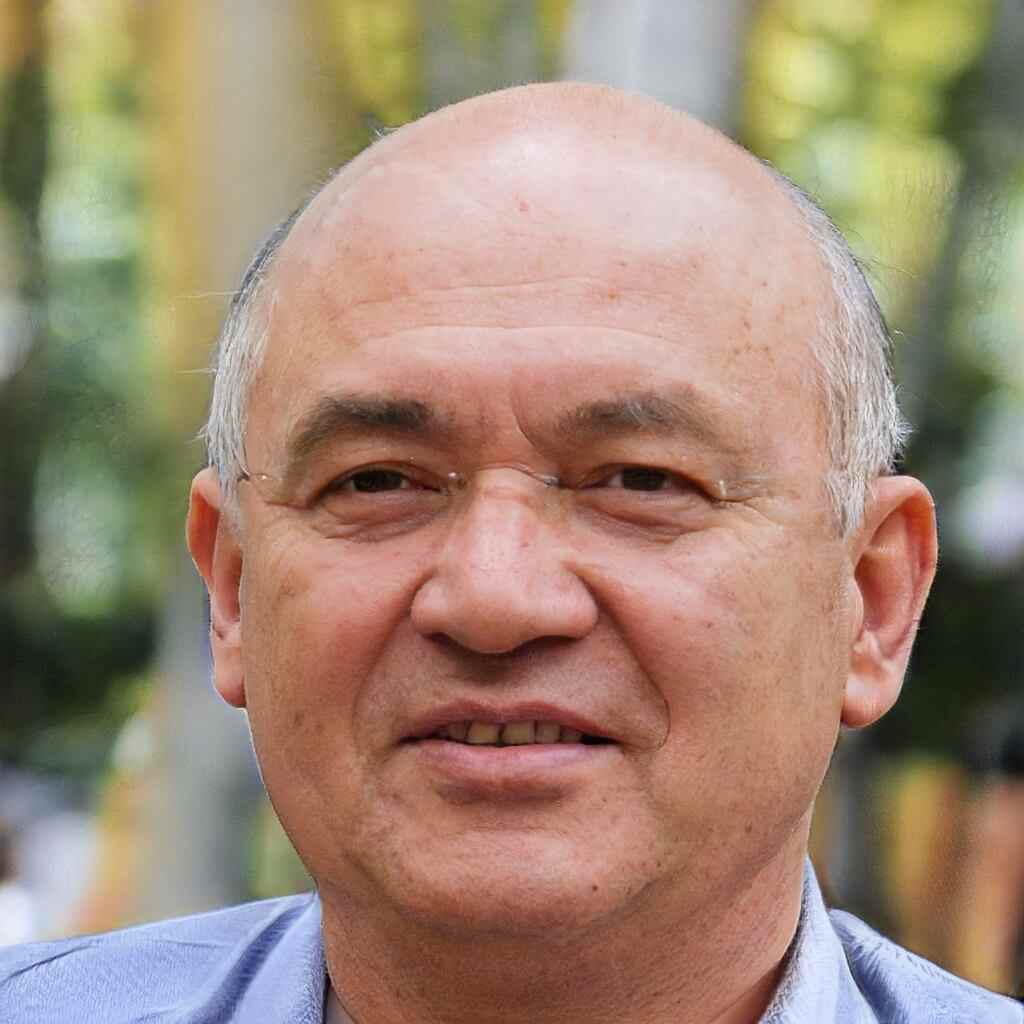 "It is crucial to thoroughly analyze project requirements early on by conducting detailed feasibility studies with input from all relevant stakeholders involved, including architects, engineers, contractors, etc. This ensures comprehensive understanding before embarking upon any estimations, which reduces potential discrepancies later down the line."
Tip #2: Know the different methods of construction cost estimation
Contractors and cost estimators use different methods of construction cost estimation based on the extent of information they have. In some cases, you may also need to give a rough estimate to understand whether the project is feasible before going ahead with a detailed estimation.
So, to know what type of estimation you need for your project, it is important to know what information is available, or the 'level' of cost estimation.
According to The Association for the Advancement of Cost Engineering (AACE), there are 5 levels of cost estimation.
Each of these levels indicates the amount of information (related to design, scope, labor, and material costs) available.
Here are the levels of cost estimation:
Order of magnitude — at this level, there are minimal design details available and are used to prepare rough estimates,
Study estimates — as more design details become available, you can better understand the project's feasibility,
Preliminary estimates — data on material costs is available at this stage,
Definitive estimates — more detailed information on design and unit costs are available, and
Detailed estimates — complete information on design, labor, and material costs is available.
Based on the amount of information you have (or the level you are at), choose a method of cost estimation — here are some of them:
Bid estimates — contractors prepare bid estimates by adding up the direct construction costs and a markup, using a combination of these approaches:

Subcontractor quotations,
Quantity takeoffs, and
Construction procedures.
Analogous costing — estimators use similar projects as a reference point to estimate the costs of the new project,
Unit price costing— contractors arrive at the total price of the project by estimating the price of specific portions or "units of work,"
Progress Billing — American Institute of Architects (AIA) progress billing is a construction accounting method used to estimate costs based on the progress made on the project, and
Parametric estimating — mathematical models developed using historical data are used to estimate project costs.
🎓 Clockify Pro Tip
Looking to learn more about parametric estimation and its benefits? Check out our blog post:
Tip #3: Research industry benchmarks and guidelines
Before getting started with hard cost and soft cost estimation, it's important to know the latest guidelines, standards, and cost indices applicable to construction cost estimation.
For that purpose, Tracy Allen advises construction professionals to leverage a wide array of resources: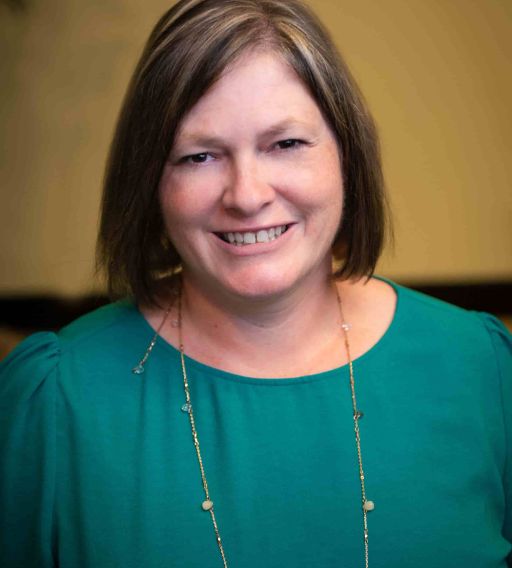 "The American Institute of Architects (AIA) has some good resources for helping contractors understand the difference between hard and soft costs as well as the overall life cycle of costing a project. In addition, look to your strong construction association for resources such as AGC, CFMA, NUUCA, and others. These associations often have benchmarking surveys and other information available to assist contractors."
Let's look at some of the resources for hard cost and soft cost estimation.
Benchmarks and guides for hard cost estimation
From construction publications to cost databases, there are multiple resources available for hard cost estimation.
The American Institute of Architects (AIA)
Here are some of the resources available for construction professionals:
Construction cost estimation guide,
MasterSpec®, a design and specification software, and
Industry best practices.
RSMeans Data
RSMeans is a widely recognized source of updated construction cost data and estimating tools. Here are some of the resources it offers:
Online database of updated construction costs,
Cost estimating tools,
Detailed price breakdowns for labor, material, productivity, and labor, and
Cost data books.
Craftsman Book Company
Craftsman publishes a variety of cost-estimating books that cover 80 different building types and construction trades.
BNi Building News
BNi Building News offers a range of construction cost databases and books such as:
General Construction 2024 Cost Book,
Mechanical/Electrical 2024 Cost Book, and
Standard Estimating Practice.
National Association of Home Builders (NAHB)
The NAHB offers various resources to assist with construction cost estimation:
The Cost of Construction Survey report,
Market analysis reports, and
Education and training.
The National Institute of Building Sciences (NIBS)
The non-profit organization develops the national standards and guidelines to implement BIM (Building information modeling) technology that can help construction professionals in these areas:
Design and construction,
Asset management,
Scheduling, and
Integrated construction specifications.
Construction Financial Management Association (CFMA)
The CFMA offers plenty of resources and insights on strategic planning, construction accounting, and other topics, such as:
Construction Financial Benchmarker — a comprehensive analysis of financial performance metrics within the construction sector,
State Tax Law Guides — compilation of tax laws from all 50 states and Washington, D.C., and
Financial Management and Accounting for the Construction Industry — construction financial management guide covering accounting, insurance, cash management, and so on.
Benchmarks for soft cost estimation
Soft costs are relatively challenging to determine as they vary widely based on many factors, such as location and project scope.
We contacted Tom Zauli, Senior Vice President of SOFTRAX, to understand the variance. He explains that soft costs can grow "exponentially" based on the complexity of the project: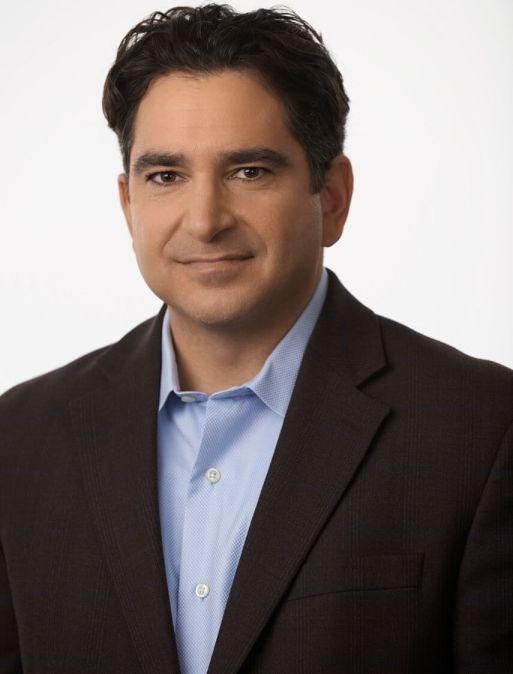 "The soft costs for the construction of a single home would most likely have a lower variance than those for the development of an office park, for example. The office park would require more "soft costs" to get it leased and fully functioning, and these soft costs could spiral, depending on the size of the office park."
And, as there are no benchmarks and guidelines for soft cost estimation, construction professionals need to look at multiple sources to get an idea of what to expect.For instance, NAHB's 2022 Construction Cost survey reveals the breakup of hard costs and soft costs for a single-family unit measuring 2562 square feet which are 92.6% and 7.4% respectively: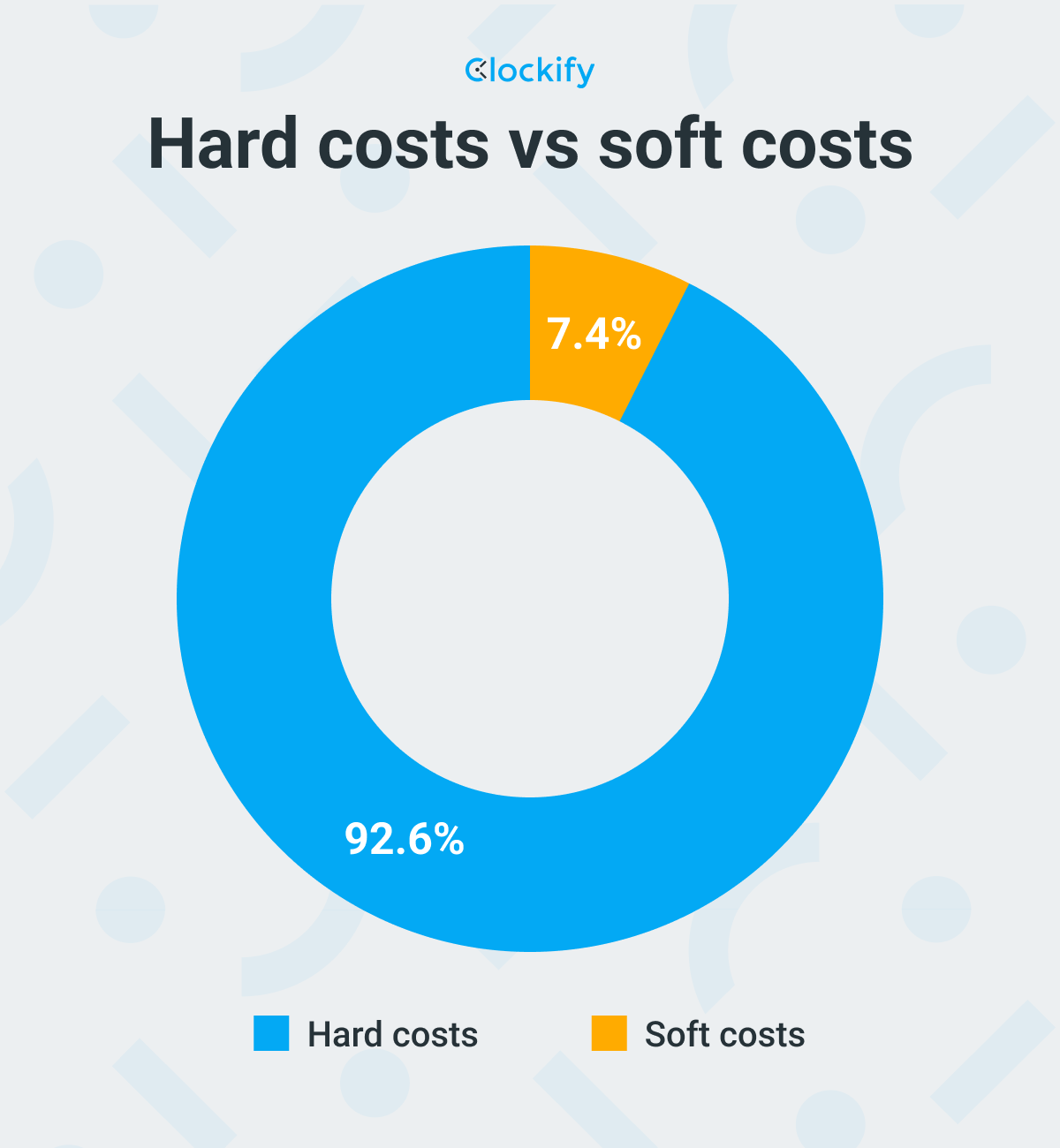 Tip #4: Seek expert advice on cost estimation
Industry experts possess valuable knowledge and experience in cost estimation techniques, factors, and trends specific to the construction industry.
Their insights can help you accurately estimate both direct costs and indirect costs.
As we are talking about construction cost estimation, one of the first experts to consult would be an accountant.
Our earlier speaker, Tom Zauli, stresses the importance of consulting an accountant in the planning stages in addition to using industry resources: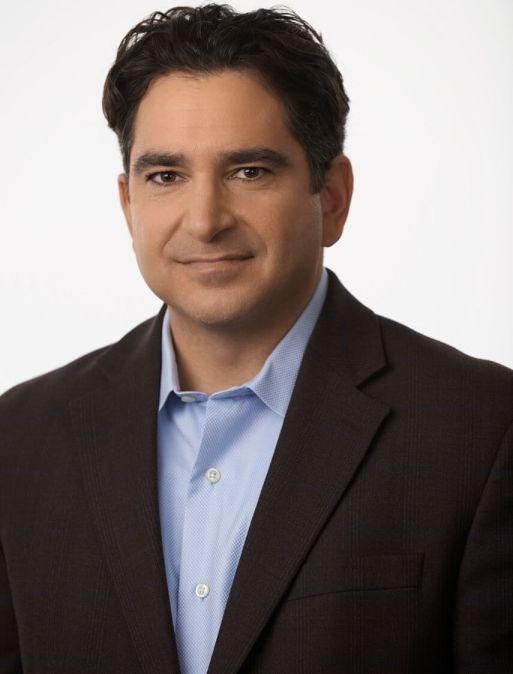 "My advice is to use these guides in tandem with an accountant experienced in the specific type of construction project you are undertaking. The accountant will have a wealth of real-world / what-if scenarios to consider based on what he/she has seen. Ideally, the combination of a guide and an accountant will help to estimate soft costs accurately."
The other experts who can guide you in the planning stages include:
Architects,
Engineers,
Real estate professionals,
Attorneys,
Experienced contractors and subcontractors, and
Construction association members.
Wondering if your competitors are willing to guide you? Tracy Allen believes that most professionals in the construction industry are willing to guide newcomers: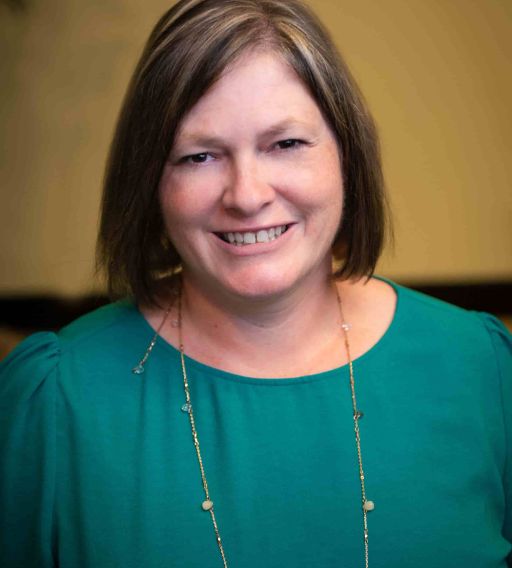 "Most members of the various construction associations are willing to provide guidance and education to new contractors because it helps the entire construction industry. Your competitors won't give away their 'secret sauce' but they will provide guidance."
Tip #5: Calculate the cost of materials, equipment, and labor
Now, let's look at the steps to calculate the labor, materials, and other hard costs.
Step#1: Review the bid documents
This step involves a careful evaluation of the project documents, measurements, and the construction site.
Review project documents — carefully examine the project documents, including architectural drawings and specifications. Thoroughly understand the scope of work, construction methods, timelines, and other requirements,
Visit the site — you may need to visit the site to understand the site conditions, such as accessibility, drainage, or soil type, all of which can impact the hard costs, and
Identify measurement units — selecting the appropriate measurement units for each item or component is important to get your costing right. For example, linear feet for piping or square footage for flooring.
Step#2: Break the project down into smaller components
Dividing the project into smaller work packages or components can help streamline hard cost estimation.
For instance, you can group projects by trade, such as electrical or plumbing.
Or, you could break up the project into specific areas, such as walls or floors. Either way, breaking down your project into smaller pieces will make the work more manageable and less stressful.
🎓 Clockify Pro Tip
Learn the art of deconstructing your projects into smaller components and boosting productivity. Check out our blog post:
Step#3: Perform material takeoff
Material takeoff is a process where the contractor makes a list of all the materials needed for the project and estimates their cost.
Before calculating the cost of each material, you need to first estimate the amount of materials, and then organize the data.
One way to do this is to use standard formats, such as MasterFormat.
Developed by the Construction Specifications Institute (CSI), MasterFormat is a widely used system to organize construction data.
In this system, the building elements are classified into groups, subgroups, divisions, and sections that cover various aspects of the project. You can find all the materials you need for your project in this list and then use a cost database to calculate the cost of each material.
To calculate subcontractor fees:
List the specific tasks that you want to subcontract,
Contact multiple subcontractors and obtain quotes with a detailed breakdown of costs, and
Find out if the subcontractor charges hourly rates or a fixed fee. If they charge hourly rates, multiply the hourly rate by the estimated hours for the project.
What are the typical subcontractor fees that you can expect?
Like other hard cost categories, the fees can vary based on many factors, according to Tracy Allen: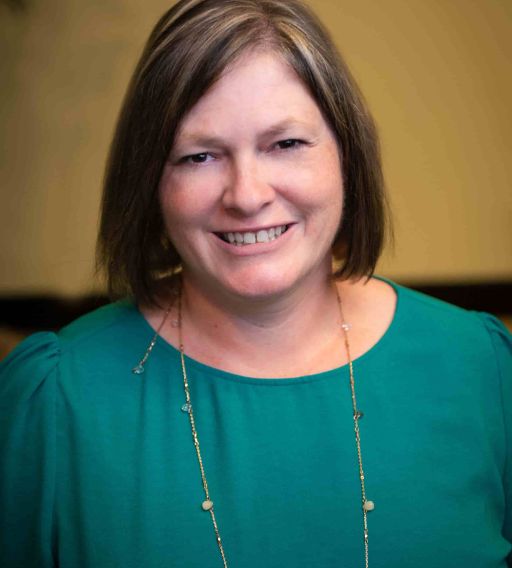 "Geography, type of contractor, and other factors all play a role in subcontractor fees. It also depends on how much work the contractor self performs as well. For a general subcontractor doing most of the work, subcontractor costs are likely 70-75% of the total costs of a project."
Step #5: Factor in labor costs
To calculate labor costs, follow these steps:
Know the labor rates — list the labor rates for all workers involved in your project, such as carpenters, plumbers, machine operators, and others,
Estimate labor hours — consult industry experts or look into historical data to assess the labor hours (note that factors, such as skill levels and complexity of tasks can impact the labor hours),
Account for overtime — modify the labor rates and hours if the project involves overtime work, and
Calculate total cost — calculate the labor costs using this formula: Number of workers x Labor rates x Number of hours. For example, if a task takes 8 hours to complete for 20 laborers with the labor rate being $30 per hour, labor cost = (20 x 8 x $30) = $4800.
🎓 Clockify Pro Tip
Learn how Clockify helps you accurately calculate the cost of labor.
Tip #6: Learn how to calculate and present soft costs in your bids
Before learning how to present soft costs in your bids, you need to know how to calculate the soft costs accurately.
Remember that some soft costs, such as temporary utility connections, are one-time expenses, while others, such as insurance, are recurring.
Here are some tips to calculate soft costs:
List the soft cost categories — make a list of all the applicable categories of soft costs for your project,
Collect cost information — to get the latest cost information, you can refer to market research reports, consult experts, or obtain quotes from vendors, and
Calculate the total cost — estimate the costs for each soft cost category (insurance, design, or legal fees).
Once you arrive at the total hard costs and soft costs, don't forget to add a markup. While the profit margin (the percentage of profit you add to the total construction cost) depends on your business goals, here are some numbers to aim for.
According to the State of Residential Construction Industry (SORCI) report, 69.7% of construction professionals said their gross profit margin was between 15% and 33% in 2022.
But, how to present soft costs in your bids?
Tracy Allen explains that you can include soft costs in fixed price contracts or in your schedule of values (a list of all items used in construction and their cost):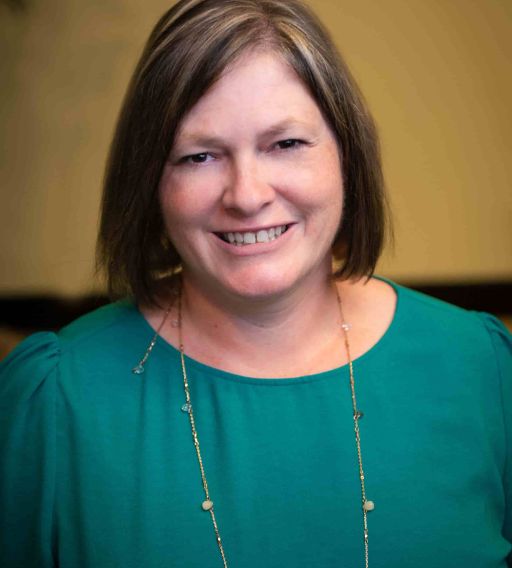 "Certain types of contracts such as gross maximum price (GMP) may allow you to allocate, or cost in, more soft costs and in turn allow for a markup. A lump sum may be harder to allocate soft costs into, but knowing your owner and what those costs are will help devise the best strategy in your schedule of values. It is also possible that your company will need to bury the soft costs in other lines on the schedule of values or in general conditions."
Tip #7: Set aside a contingency budget
Including contingencies in the hard cost and soft cost estimates can help account for potential unforeseen expenses or changes in the project.
Contingency budgets are often based on historical experience while new projects can take into account the expected difficulty or risks involved in the project.
Here are some factors that can cause the construction budget to deviate:
Changes to the construction schedule,
Scope or design changes,
Unexpected site conditions,
Material price fluctuations,
Workforce availability,
Permits or regulatory delays, or
Natural disasters, accidents, or emergencies.
Commonly used contingency percentages range from 10% to 15% of the total project cost, according to a study titled Construction Contingency Determination: A Review of Processes and Techniques.
However, there is no 'typical' contingency percentage.
Tracy Allen weighs in on the factors that influence contingency planning: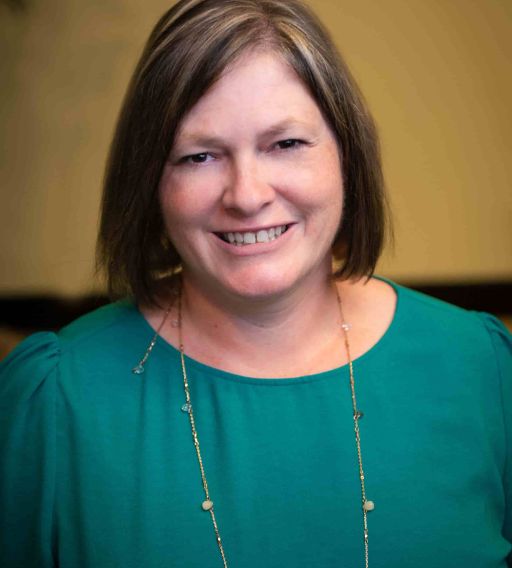 "Building in contingency and the amount that can be built in is dependent on the current economic market, bidding strategy, and understanding how your competitor might bid, along with many other factors. Due to those reasons, there is no typical contingency bucket size."
Tip#8: Set construction cost estimates and track spending
Since most hard costs and some soft costs are predictable, you can set estimates for them. This allows you to align your estimates with the project's budget and ensure that costs are appropriately managed throughout the construction process.
An easy way to set and track estimates for fixed-fee projects is to use smart project budgeting software, such as Clockify.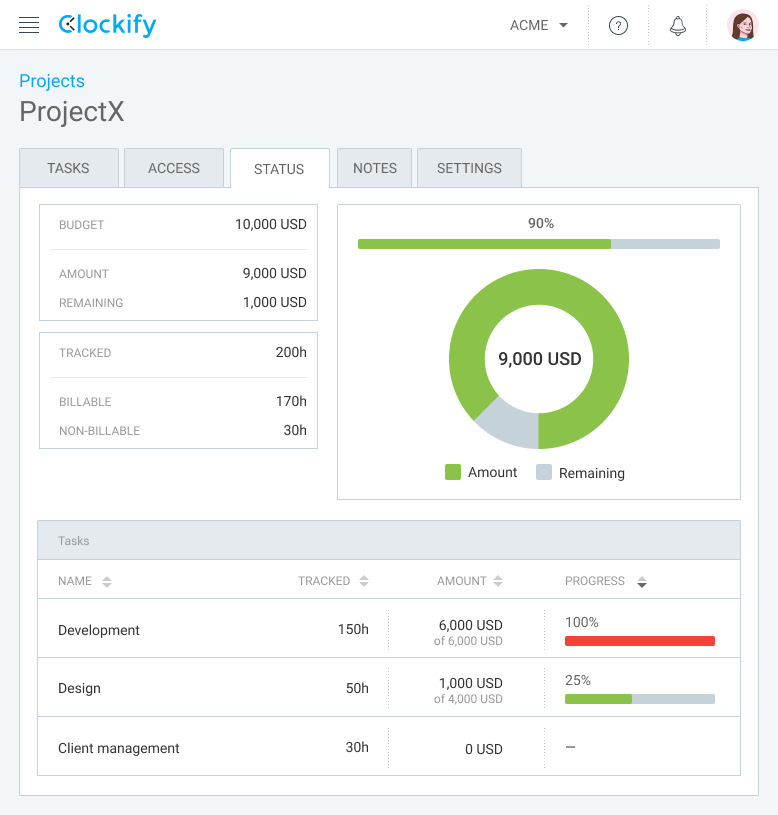 To set your fixed project budget, click on 'Estimate', under project settings and select Project budget.
There are two ways to set a project budget in Clockify:
Manual option — you can set an overall project budget including hard costs and soft costs.
Task-based option — you can choose to set a budget for individual tasks (design, site preparation, rentals, etc).
Some tasks, such as site preparation, may repeat each month. In this case, you can also choose to reset the estimate every month in the Project's settings tab.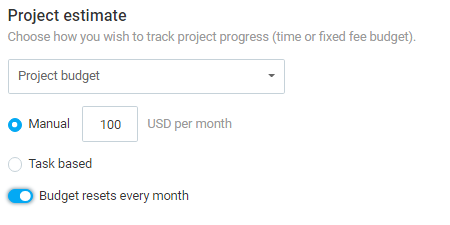 Tip #9: Invest in the right tools
In addition to project budgeting and tracking tools, here are some of the useful software tools to invest in to streamline construction cost estimation:
Cost calculators — tools, such as RSMeans, offer cost databases, quantity takeoff capabilities, and cost breakdown structures.
Integrated project management systems — in a 2023 KPMG Global Construction survey, construction professionals named integrated PMIS (Project Management Information System) as the technology that offers the highest return on investment.
The right software allows you to manage project documents, collaborate with project stakeholders, monitor resource utilization, and generate customized reports on project status,
Accounting — some key features commonly found in accounting software for construction companies include job costing, financial reporting, project management integration, tax management, etc.,
Bidding software — these tools allow you to automate repetitive tasks, build estimates, run price calculations, and analyze subcontractor quotes, and
Time tracking software — Construction time tracking software can help you track crew hours accurately. This helps you calculate the labor cost based on the number of hours worked and the wage rates of the workers.
Tip #10: Prioritize risk management
From change orders and environmental concerns to natural disasters and inflation, many factors can, and will often, cause project budgets to deviate from initial estimations.
While you cannot anticipate every possible risk, you can consult industry experts and review historic data to identify potential risks and develop mitigation strategies.
Tracy Allen explains that construction is a risky industry: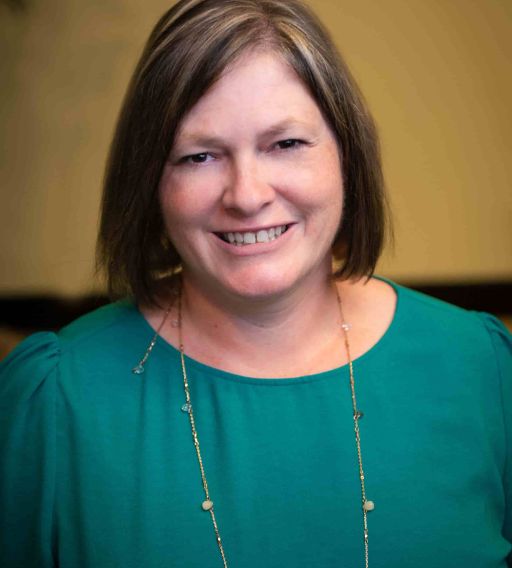 "Any construction comes with risk. Construction is the only profession willing to estimate millions of dollars for a project that could last years and hope that we have thought of all the "what if's" to be able to hit our projected margins."
Tracy also adds that communication and education play a vital role in avoiding challenges: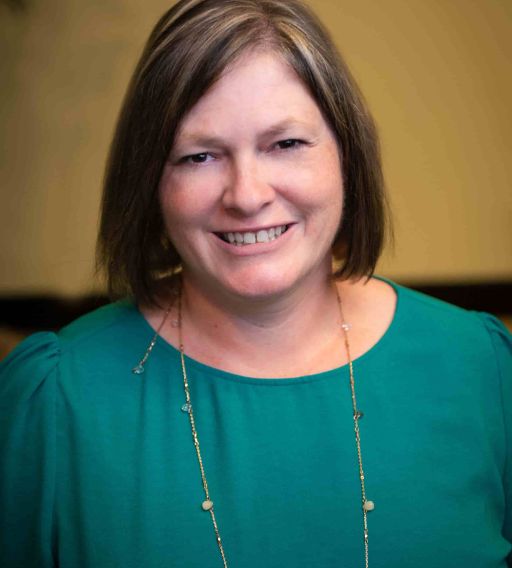 "Challenges arise when there is a lack of experience in estimating, a lack of strong reporting, a lack of understanding of historical projects, etc. Educating the estimating team and project managers, creating strong relationships between operations and finance, and providing strong information flow and reporting, along with post mortem on jobs and past performance can all help eliminate those challenges. Communication and education are key."
Tip #11: Track every dollar throughout the project lifecycle
Staying on top of your project timelines and budget can be challenging, particularly for complex projects.
By utilizing tools that offer a tracking progress and estimates feature, such as Clockify, you can not only track your project but gain insights into your team's performance and project profitability.
Tip #12: Plan ahead to stay within budget
Now that you have a good grasp on how to estimate and track hard costs and soft costs, you can implement the same process for your upcoming projects.
A project forecasting software helps you schedule future tasks, set up project assignments, and publish schedules for your team members. You can then use your current data to predict future performance and budget.
The right project forecasting software will also help you track progress and provide valuable insights into how close you are to the estimated project completion based on tracked and scheduled hours.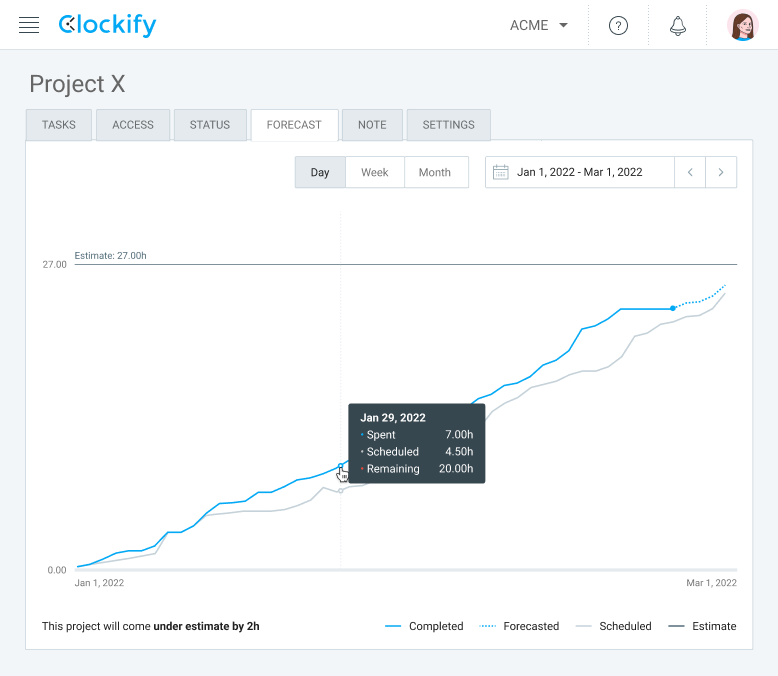 This way, you can make informed decisions throughout the project lifecycle.
🎓 Clockify Pro Tip
Discover an easy way to control project costs and predict their future performance. Explore this feature within Clockify:
Conclusion: Estimate hard costs and soft costs accurately through effective planning and tracking
As you can see, construction costs are not set in stone.
While it can be challenging to accurately estimate hard and soft costs, we hope that this article has equipped you with the information you need to get started with construction cost estimation.
Here are the key takeaways:
Differentiate between hard costs (materials, labor, etc.) and soft costs (permits, design fees, insurance, etc.),
Seek advice from experts and leverage industry benchmarks to gain insights into expected costs,
Use reliable cost databases and budgeting software for accurately estimating costs, and
Continuously track estimates throughout the project and monitor changes to ensure project success.
With time, patience, and a willingness to adjust, you can improve the accuracy of your hard cost and soft estimation.