Project forecasting software
Plan ahead with a clear vision in mind. Visualize where your project is heading, reorganize tasks and stay within budgets and deadlines.
4.7 (4,492 reviews)
FORECASTING BASICS
How to set up a forecasting tool
Create projects with time and budget estimates, track time and expenses, and see how much time or budget has left.
Create project
Create a new project and define its tasks.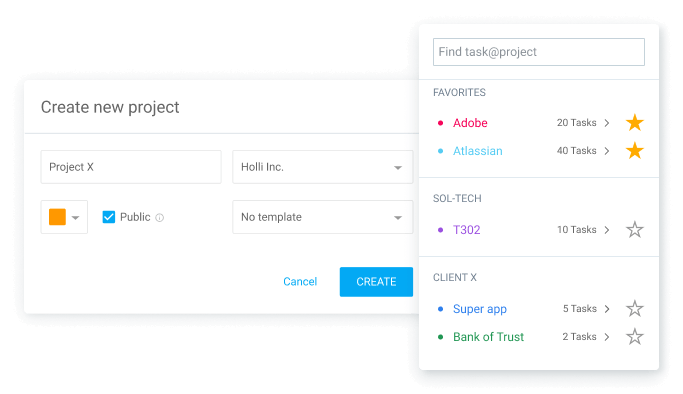 Set time and budget estimates
Track progress in real-time by setting the time and budget estimates for the whole project or each task you are working on.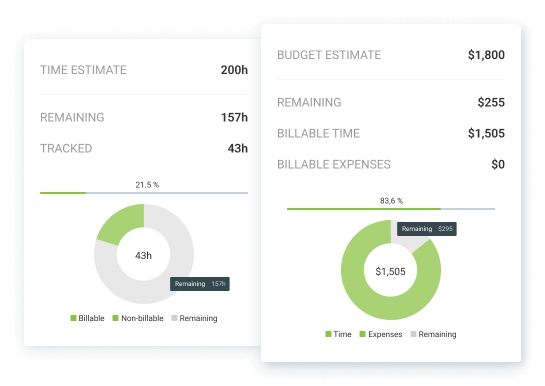 Track time on the project
Use timer, timesheet, auto tracker or time clock mode to track time on your work. Mark tracked time as billable and record expenses to monitor budget spending.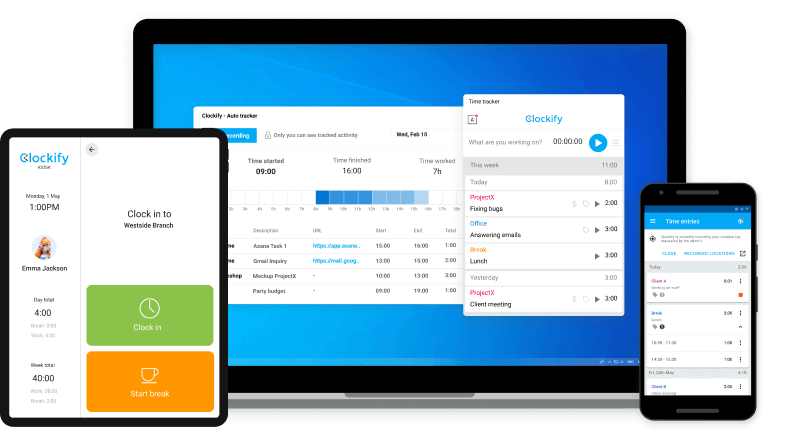 Visualize progress
Visualize how close you are to estimate based on the tracked time. Hover over a chart to see the remaining time for a particular day.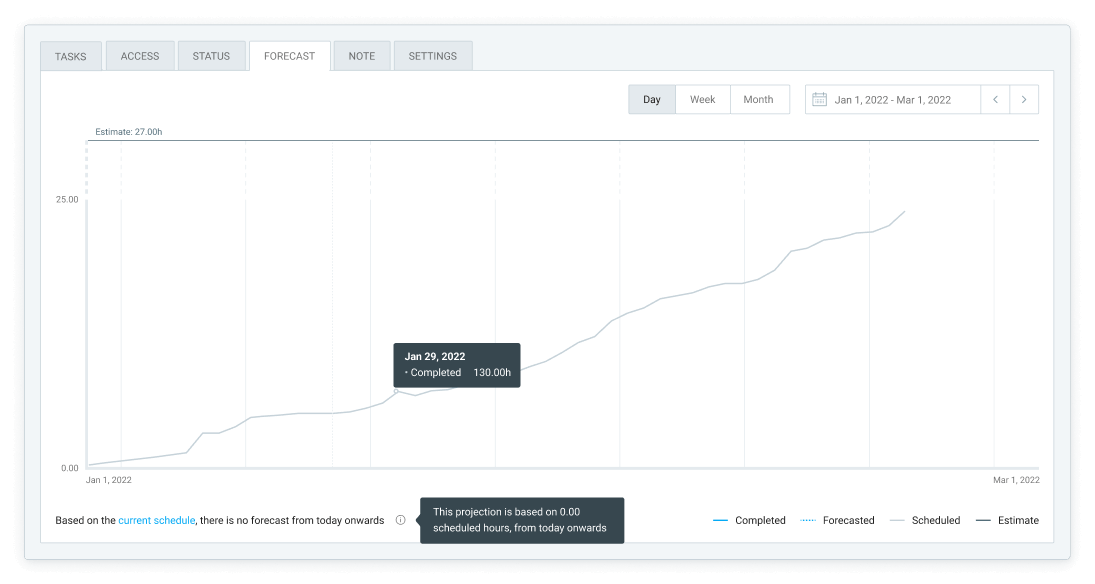 FORECASTING ADVANCED
Project forecasting software
Schedule project assignments, let team members track work on it, and predict future performance based on the current data and future tasks.
Step 1
Schedule & publish future tasks
Schedule tasks on projects and publish schedules for team members to see it.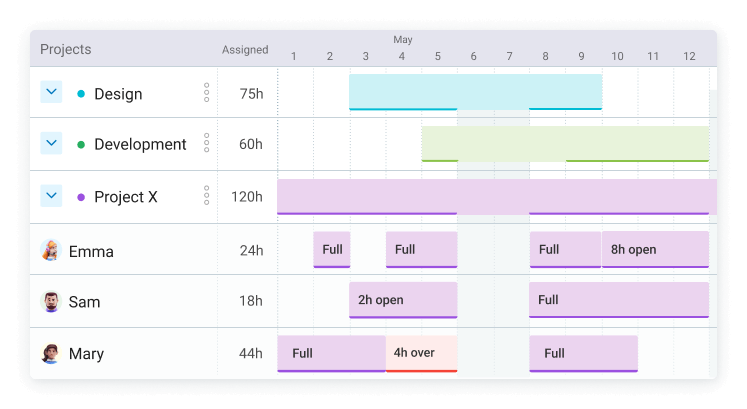 Step 2
Track progress
See how close you are to the estimate based on the tracked and scheduled hours.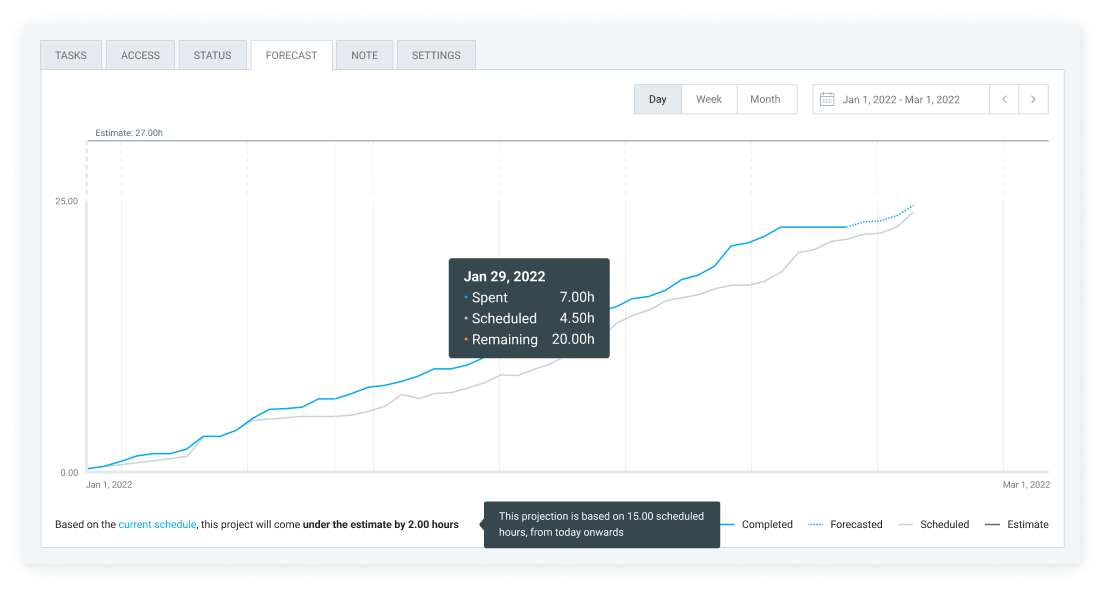 Step 3
Get alerts
If your team tracks more hours than assigned, the forecasted line will go over the estimate and turn red, as a clear sign to adjust your schedule or change estimates.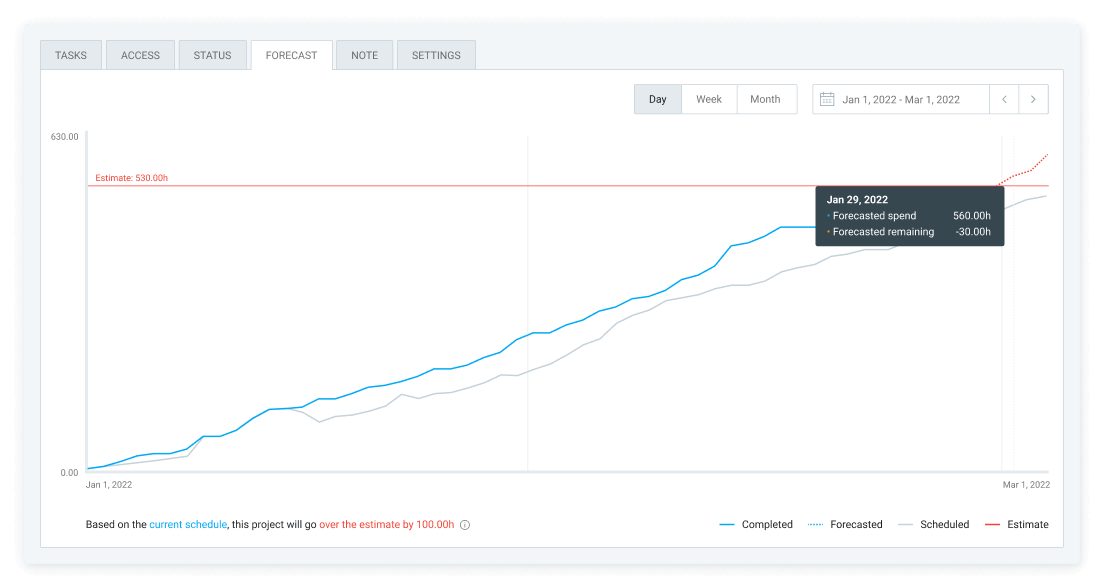 Control project estimates with forecasting tool
Set up alerts
Get alerts whenever a project reaches a certain percentage of an estimate. Notify all or certain team members.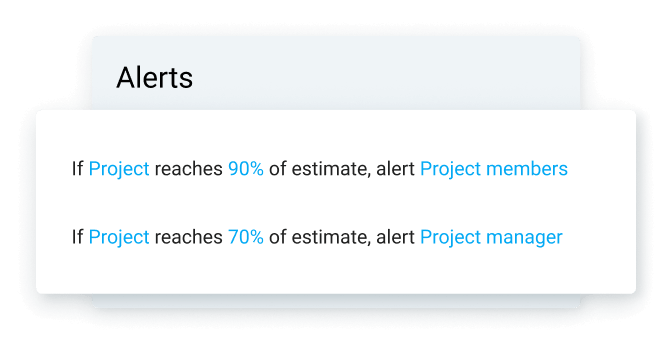 Set targets
Get notified when someone tracks too much or too little time on a daily/weekly or monthly basis.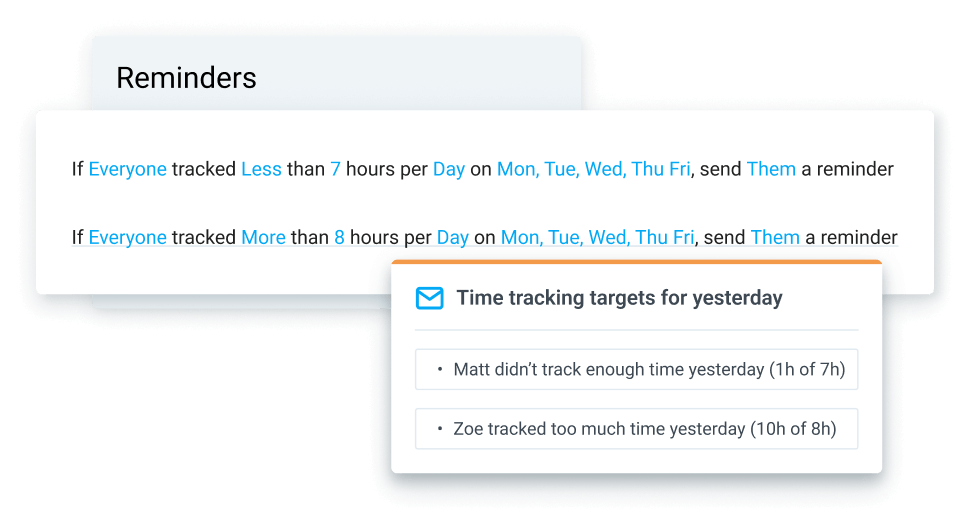 Analyze performance
See the difference between the scheduled hours and the actual tracked hours for each user, and monitor performance.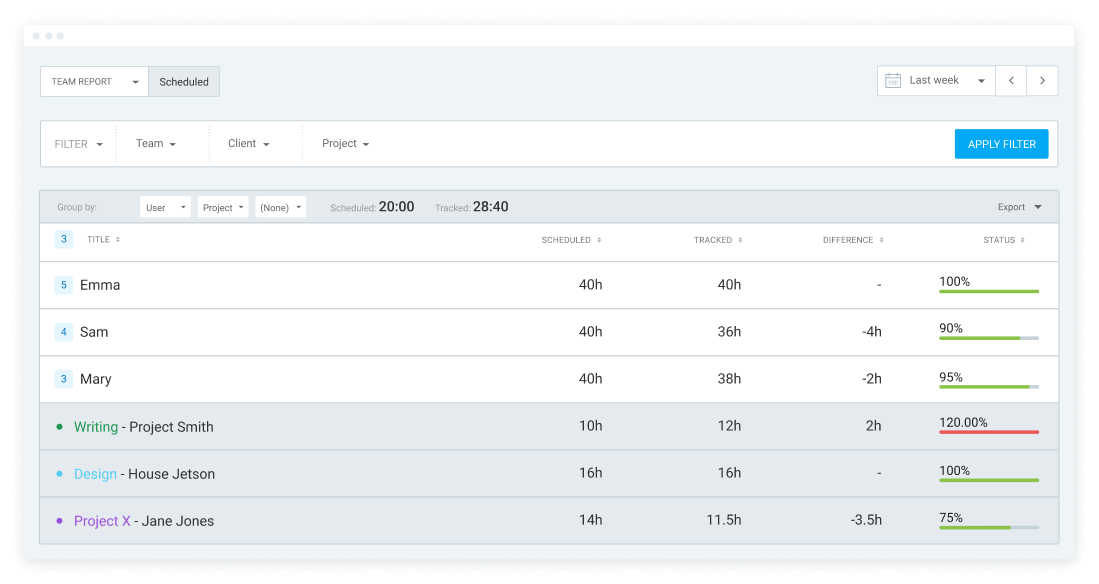 Schedule reports
Make sure your team stays aware of progress and schedule reports on a daily, weekly, or monthly basis.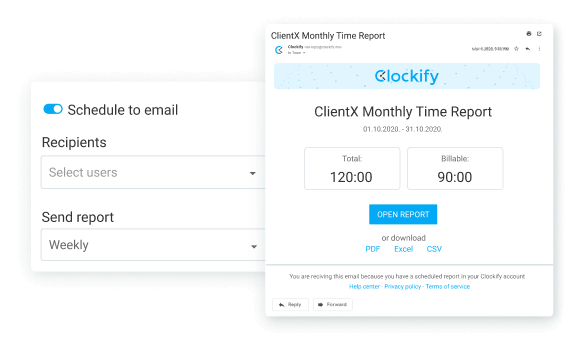 One tool to manage projects from start to finish
Plaky is a free project and task management software that lets you create to-dos and collaborate with teammates. Plus, you can track time on Plaky tasks using Clockify.