State Labor Laws Guides
State labor laws employers and their employees should know.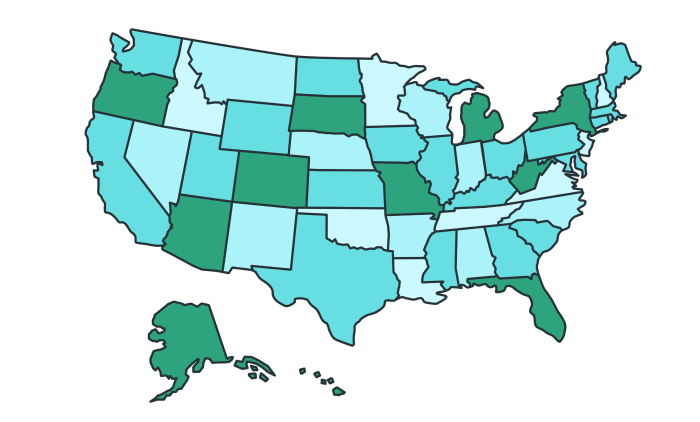 Compliance can be a challenge. So, we've assembled state-based labor laws into comprehensive guides to help you navigate employment law.
From federal to state-specific laws, wages to payment regulations, breaks to overtime, hiring to firing, required to non-required leave, and various relevant exceptions in between, we've got you covered.
Select your state to read your labor laws guide.
More resources
Unless they follow federal labor laws, states have and follow various state labor laws. These state laws tend to differ from state to state. Below, you'll find guides detailing wage, break, PTO, and other types of labor laws by state.