Import data from Toggl to Clockify
Transfer projects, clients, tags, and time entries from Toggl to Clockify.

How to import data from Toggl into Clockify
Step 1
Install toggl-to-clockify CLI tool
You can learn more about the tool and contribute to its development on Github.

Note: toggl-to-clockify isn't developed by Clockify. Use at your own discretion.
Step 2
Fill data
You'll need email, Toggl API token, Clockify API token, names of workspaces you want to transfer, and years to include in the transfer.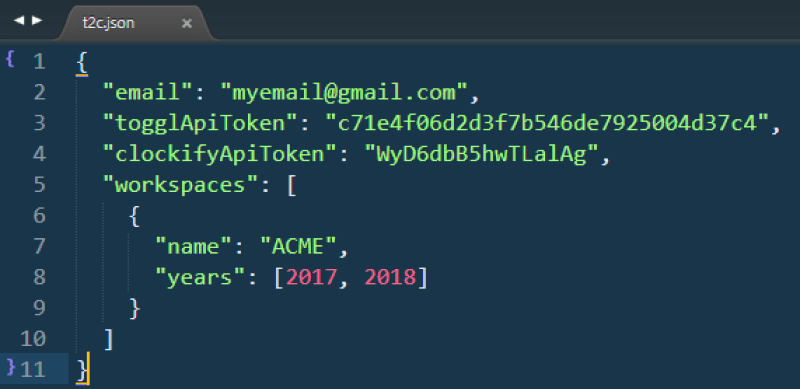 Step 3
Start transfer
Run the command in your command line to start the transfer.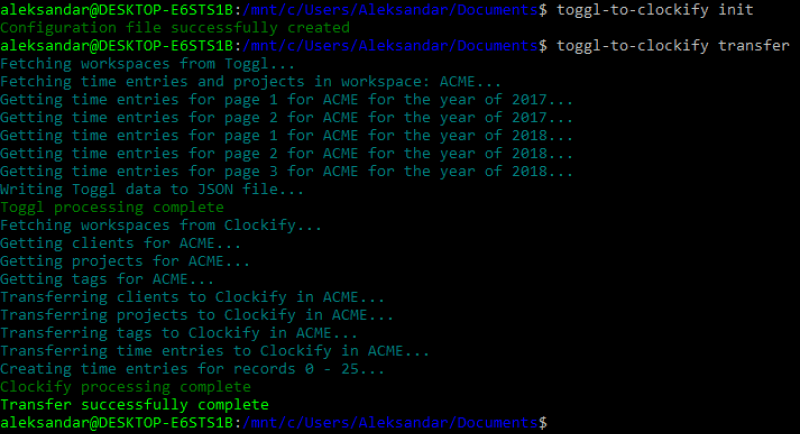 Notes
Before you initialize the transfer, workspace name on both Clockify and Toggl must be the same.
The importer transfers entries for one person (for now). Contribute to importer's development by adding the ability to import other people's entries.
There are no checks for pre-existing entries. If you run it multiple times, it will create duplicate entries.